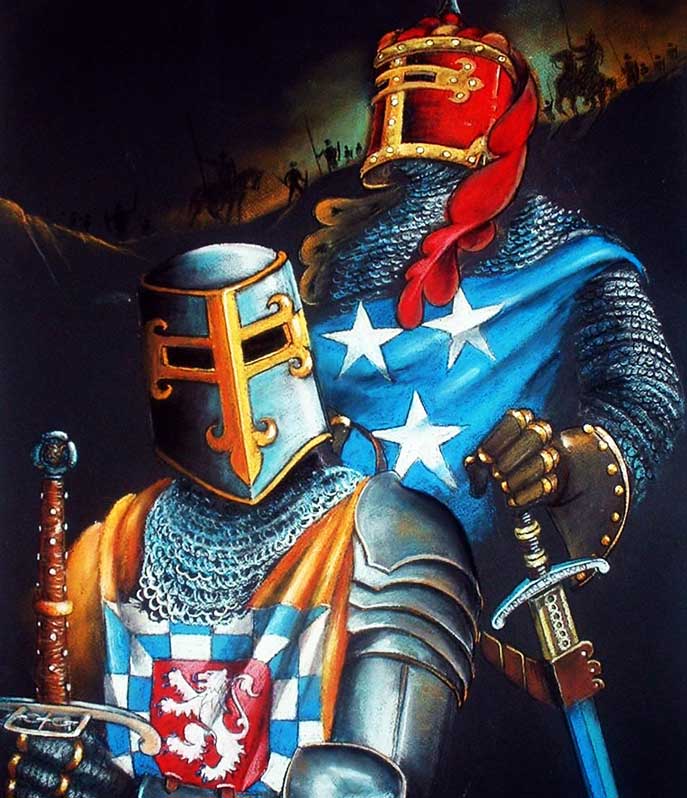 Normally this would go in the Unconfirmed Rumors box, but the BBC has already reported it and journalists here at the Edinburgh International Book Festival are chasing up frantically for confirmation. The report – immediately endorsed by some interested parties – is that the Heritage Lottery Fund (Scotland) has denied funding for a monument to commemorate William Wallace's victory at the Battle of Stirling Bridge in 1297 – one of the highlights of Mel Gibson's Braveheart – on the possible grounds that it is too politically divisive in the runup to the independence referendum next month.
The Guardians of Scotland Trust certainly think so. In their initial press release on the subject, this cross-party body of politicians and academics declared itself "delighted at Creative Scotland's recent decision to support a memorial to William Wallace and Andrew de Moray at Stirling Bridge. The Trust expects to raise around £377,000 [$625,200] towards this project to which Creative Scotland have allocated £188,500 [$312,616] from their Large Scale Capital Public Art fund. The project expects to attract tremendous competition and interest from artists with excellent reputations to undertake this high quality work.Creative Scotland promised £137,000 [$227,200] to the bid if its funding was matched."
Now, however, its spokesperson is claiming to the BBC that "this project has been discriminated against in the lead up to the referendum." Lotto UK naturally denied this, citing doubts over partnership funding. All the same, the suspicion is now out there and will not go away. 
Even if the rumor is pure nationalistic paranoia, this is still a very clumsily and insensitively timed decision in the current highly charged political climate. If it is true, though, it could not have been a more effective own goal. Damage done either way.