Posts tagged
color e-ink
The once-bright future of color e-paper (Engadget) Still, even those predictions fall flat sometimes, and it can burn to look back at the track record of a horse we once bet on. For this editor, that stallion was known as color e-paper, a series of dimly hued electronic-paper technologies that teased a future of low-power gadgets with beautiful, sunlight-readable matte displays. *** We've hit the peak of 'free' on the Internet. It's time to pay up (Mashable) Yet the Internet won't survive until people start paying for the things they find on it, which cost money to produce and distribute. This is a particularly...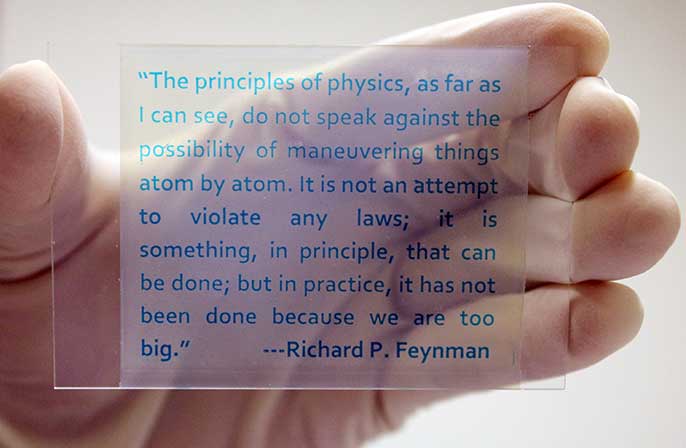 The University of California, Riverside has just announced another contender in the increasingly competitive rewritable paper technology stakes to rival Eink displays and other reprintable/rewritable/changeable solid-state reading solutions currently in production or under development. According to the announcement: Chemists at the University of California, Riverside have now fabricated in the lab just such a rewritable paper, one that is based on the color switching property of commercial chemicals called redox dyes. The dye forms the imaging layer of the paper.  Printing is achieved by using ultraviolet light to photobleach the dye, except the portions that constitute the text on the paper.  The new rewritable...
According to a February 6 article that appeared on CIO.com, a website for "chief information officers and other IT leaders," researchers at the University of Michigan at Ann Arbor "have found a way to make colors more vivid on an e-reader screen, which could lead to the creation of advanced displays and spawn the development of color e-books." The scientific explanation behind the discovery is certainly complicated, but it has to do with something called structural color, "which is the foundation that makes things like a peacock's tail feathers appear iridescent," according to a separate article about the Michigan research team that...
From E-Ink-Info: E Ink Holdings posted their financial results for 2011 - with $220 million in net profit, up 59% compared to 2010. Gross margin in 4Q dropped compared to last quarter as the company saw a rise in FFS panel shipments (mostly to the Kindle fire probably) - which carry a lower margin compared to EPD products. EIH's Chairman, Scott Lu said that the company isn't ramping up its Triton color E Ink product (this is probably in response to the color Kindle rumor). The company is working on a next-gen color E Ink display and it is expected by 4Q...
From E-Reader-Info: There are reports that Amazon started to order 6" color (Triton) touch E Ink panels from E Ink. E Ink will ship over 3 million displays a month to Amazon - starting next week - which probably means Amazon will soon announce the new e-reader. E Ink is already shipping 9.7" Triton displays to Ectaco, used in their Jetbook color e-reader, which is already shipping in eastern Europe. They are also shipping the same displays to Hanvon for their Chinese market reader. More in the article....
Got the like from E-Ink-Info. We are all so used to the vibrant colors of an LCD display that I don't think consumers are going to be wild over the muted colors displayed here. I doubt either one will make it big in the marketplace. ...