Posts tagged
advertisement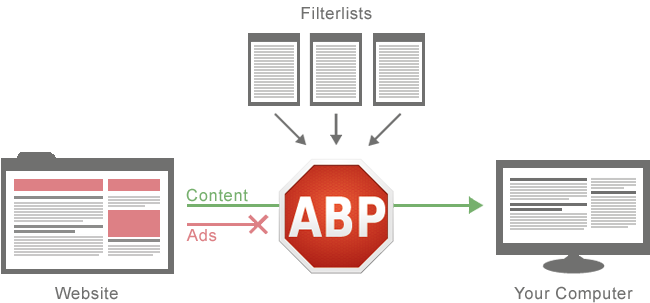 A case in France being contemplated by Le Geste, the professional organization of online publishers, and IAB France, which dictates the standards for online advertising in France, against AdBlock Plus, the internet ad blocking software, and its parent Eyeo GmbH. As reported in Les Echos, the case is on the basis that AdBlock Plus threatens their business - and that Eyeo is effectively extorting money from them by offering partnerships that circumvent AdBlock. Actually, it appears that criticism of Eyeo is fully justified - and doubtless it doesn't hurt in France that the culprit is German - but that does little...
Good e-Reader ran an interesting post earlier today about Oklahoma's Metropolitan Library System, which took the unprecedented step back in December 2012 of advertising its e-book lending services on broadcast television. According to the post, the 60-second spot was developed by the library system's own IT department. It ran for about two weeks on the area's Fox and CW affiliate stations, and for roughly a month on local cable channels. And as the library system's marketing director, Kim Terry, explained, "over 1,700 new customers began using our eMedia site since the commercial started running, which was a 22 percent increase over the previous month." Perhaps not surprisingly,...
"You may not be able to tell the difference," says the advertisement's narrator, as both the iPad and the Kindle Fire HD sit side-by-side displaying the same images. "But your wallet definitely can." Amazon's new 30-second ad draws the comparison in screen resolution between the iPad and the (new, larger) Fire HD 8.9-inch screen. Visually, the Fire looks awesome. Actually, both tablet screens do. I feel that strictly based on just screen clarity, sure, either would be a sufficient choice for new tablet owners. But the Kindle Fire HD's $299 price tag sure does appear as the 'nice price' alongside Apple's $499...