More on TechnologyTell: Gadget News | Apple News
Amazon
Amazon's been busy lately. Folks might remember that Amazon stopped taking pre-orders for Warner DVD/Blu-ray titles for a while, including The LEGO Movie, during a contract dispute similar to the contract negotiation it is undergoing with Hachette. (Unlike Hachette's, said dispute was resolved in a matter of weeks.) Well, now it's Disney's turn to face the Wrath of 'Zon. Home Media Magazine reports that forthcoming Walt Disney Studios Home Entertainment titles, including Captain America: The Winter Soldier, Maleficent, and Guardians of the Galaxy, have seen their pre-order buttons removed, replaced with "Sign up to be notified when this item...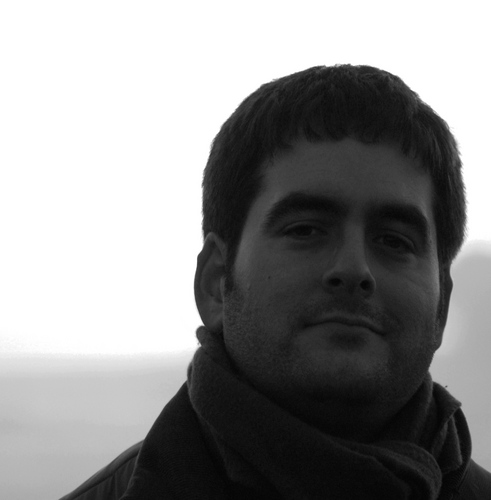 The news, first broached by The Bookseller, that Eoin Purcell, veteran Irish publisher and mainstay of the publishing and digital change debate, has been appointed as leader of the Amazon Publishing team in London, has been greeted with unexpected applause in some quarters - and with some hand-wringing. Porter Anderson, another name not exactly unknown in modern publishing circles, says in his thought piece "Corporate Blues: Right Man, Right Job, Lost Voice," that: "I'm both heartened and saddened by this news." Anderson writes in great depth about both the positive and negative sides of this announcement, but leading on the positive,...
Amazon's PR push in the Hachette negotiation seems to have moved beyond simply posting announcements to forums. I just had a rather lengthy email show up in my inbox from "Kindle Direct Publishing," which begins with the salutation "Dear KDP Author." I'm not sure if I received it because I created a KDP account at some point while looking into it, or as a member of the press. Either way, I'm reproducing the letter here in full. The letter essentially expands upon Amazon's recent forum post about the situation, laying out Amazon's belief that Hachette wants to charge too...
The open letter against Amazon from Authors United, the group steered by founding author Douglas Preston, seems to be getting a lot of column inches. And just to make sure, Authors United is buying its own. That is, a full-page ad in the Sunday edition of the New York Times to get the message across. Yes, authors are paying publishers (in this case, a newspaper publisher) to print their words - but no one seems to be crying "vanity press" this time round. (Well, maybe "vanity," but of that, see more below...) Evidently the grating irony of authors - those proverbial...
The last time I wrote an article for Teleread on the whole Amazon business, my message was a simple one: if you want to compete, compete! Do a better job. Make a better website, a better store, a better product. Do a better job than Amazon does. I got another tiny example today in what exactly that means. Just a small little moment of elegance, a feature nicely done which showed me why Amazon is the market leader in this area. I had downloaded a sample and was reading it, and I decided I wanted the book. I called up the...
Obviously, I'm aware of the lack of a Kindle Store button in my Kindle for iOS app. However, I recently discovered the hoops Amazon is jumping through to avoid the possibility of paying the in-app purchase fee to Apple. I was re-reading the fantastic book, [easyazon-link asin="0385528752" locale="us"]Switch[/easyazon-link] by Chip and Dan Heath (highly recommended), and they referenced another book which sounded interesting. I knew I'd not be able to look it up directly in the iPad app, but I thought I could sneak around the restrictions by highlighting the text and bringing up the Google search function in the app. Aha!...
This started out as a comment on Nate's recent post on Amazon Infatuation Syndrome. While I don't agree with some of his conclusions, it did get the wheels turning. Nate makes the point that Amazon isn't our friend. I completely agree with that (and wrote that same point myself), but I think that's too narrow a way of looking at the recent Amazon release. The more I thought about it, the more impressed I was with this calculated bit of PR. I think this release was intended to do at least three things. Let's take them one by one. 1. Point out...
Amazon has posted another update to its Kindle user forum, dispensing more information about the nature of the dispute between itself and Hachette. In fact, this is pretty much the clearest statement of what the actual argument covers that we have yet seen from either side, including those Hachette leakers. (And, interestingly enough, it doesn't actually agree with some of the content of those leaks! Imagine that?) I haven't looked for any reactions yet, but I predict the same howls of outrage we got with Amazon's last such announcement in May, from Hachette partisans complaining that Amazon didn't have...
One of the most commonly-heard complaints about Amazon, at least in Europe, is that it sells e-books from a division based in Luxembourg so that it can charge a much lower VAT (Value-Added Tax, the European equivalent of sales tax) rate on its e-books than UK law allows. The unspoken implication is that everyone else must surely pay all the taxes they owe like good little corporate boys and girls. But Ars Technica reports that Google uses a practice called "transfer pricing" to assign most of its European revenues to an offshore subsidiary in Bermuda and avoid paying taxes...
The digital transition: it's not just for books. With the advent of tablets and smartphones with fast cellular connections (or wifi), there's been a critical shift in the way media are consumed. I've talked about that before: In the early days of the Internet, companies invested in computer-on-TV devices, assuming that when convergence came, everything would converge through the TV set. They invariably flopped. But now that we have small screens we can always carry with us, with processors good enough and Internet fast enough to stream video in real time, more and more people...
It might be a bit surprising, but one of our most popular articles here at TeleRead deals not with books but rather with video—in particular, how to use a Flash-enabled web browser to watch Amazon Prime streaming videos on Android devices. Since there's no native Android player application for the service, the way there are for Kindle Fire and iOS devices, this workaround has been the best that Android owners can do. (And even that didn't work outside of the US.) Until now. PC Advisor reports that Amazon Instant Video marketing director Russell Morris said at an event in...
As you no doubt saw in the Morning Links, Kindle Unlimited is now live. It's pretty much what we were expecting when it was leaked on Wednesday. Right now, it's mostly Amazon imprints and KDP Select books, with a few others like Harry Potter and The Lord of the Rings. Books by Open Road and a few other smaller traditional publishers are also available. No Big 5 books, however, which wasn't a surprise. For Amazon authors, the KDP Select FAQ and agreement have been updated to include Kindle Unlimited, according to reports on KBoards. There was no mention of the Select pool...