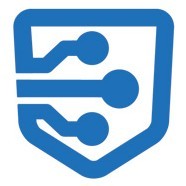 Pocketables is one of the longest-established mobile device and portable digital technology websites and online magazines, in business since 2006. Its readership is one of the more loyal, dedicated, and better informed in the mobile device space, so their current usage habits and opinions regarding tablets and mobile tech are pretty representative of high-end leading-edge users as a whole. And when current editor-in-chief John Freml decided to poll the readership on this topic a short time ago, he came up with some fairly pronounced findings.
"Depending on the person you talk to, tablets are either the best thing since sliced bread, or they are on their way out like the dinosaurs," Freml says. And, he adds, "Pocketables readers responded to our poll in great numbers." The readership reported, though, that: "only 3.33 percent of people said that tablets were a primary computing device." Reading, meanwhile, rated as the highest single usage, at 19.17 percent of usage, followed by video consumption with 17.92 percent, gaming with 12.92 percent, and music consumption with 10.42 percent.
This certainly feels like a more solid reflection of real reading habits on tablets than some other reports I've read lately, although it doesn't seem to capture the use of tablets as writing devices that Wattpad and other portals have recorded. And the whole distinction between tablets and laptops may become more nebulous anyway if Microsoft succeeds in pushing the Windows 8 tablet/convertible form factor far enough.
However, I'd also be interested to see how this factors into the kind of usage habits survey that show people spending more time on their tablets and mobile devices than on their PCs. Primary computing in itself may become an increasingly less central function as people's needs and habits evolve and the mobile offerings that cater to them develop.