More on TechnologyTell: Gadget News | Apple News
Posts tagged
writing
I'll admit this is blowing my own horn a little, but today I was alerted to an article on The Independent Publishing Magazine listing "The 12 Publishing Shakers You Should Be Following." After a bit of puzzlement—are the Shakers even still around, and didn't they make furniture rather than publish?—I noticed that our very own Paul St. John Mackintosh comes in at number one on the list. (And they happen to mention a certain other TeleRead writer in the comments after that…) Another TeleRead-related writer, Nate Hoffelder of The Digital Reader, came in at #7. While posting about it...
Today, August 11th, marks the birth of Christopher Murray Grieve, otherwise known as Hugh MacDiarmid, one of the greatest Scottish writers of modern times. He was also one of the most fervent and articulate advocates of an unique Scottish identity, and practically the instigator of the modern Scottish Renaissance in Caledonian literature and art. And in this year of the Scottish referendum on independence from the United Kingdom, it's worth looking at MacDiarmid's influence on modern Scottish nationalism, and how much he did to help - or hinder - the movement. Politically as well as poetically engaged, MacDiarmid was an early...
Thanks to Andrei Burke for reminding me of the very fascinating thought of the Polish-American philosopher Alfred Korzybski, who was one of the key advocates of the dictum that words create the world - in other words, languages and the conceptual systems associated with them are so important in structuring what we experience as reality, that they essentially create our worlds. In his celebrated short explanation on video, available here, he demonstrates his view that the world as we see it is not an illusion - as some idealist philosophers or Buddhist thinkers maintain - but an abstraction, several orders...
The Bookseller is devoting headline space to the contribution by UK authors - most of them neither Scottish nor resident in Scotland - to an open letter signed by "over 200 great names" on behalf of the Let's Stay Together campaign, which aims to give "a voice to everyone who doesn't have a vote in the decision to break up Britain," in the runup to the historic referendum on Scottish independence in September. British historian and author Tom Holland, who has also written an extensive piece in the New Statesman on the issue, is organizing the letter campaign in partnership...
Best Books About Writing (Book Riot) Sure, the novels that stopped my heart dead on the page, or made me laugh out loud inappropriately in the library certainly influenced me, but there were books about writing that I drank in and felt refreshed by, and knew that one day, they'd prove useful. Here are some of my favourites. *** The $23,000 T-shirt: Teaching Copyright in Today's Social Media Culture (Media Shift) How much is a T-shirt or a tweet worth? Two copyright cases, separated by nearly 30 years, should reinforce our need as educators to teach copyright as a practical matter as much as...
British naturalist and author Henry Williamson penned one of the best-loved animal tales in English literature with his Tarka the Otter (1927). And following the recent news over the status of William Blake's cottage, it's interesting to note that the small hut in Devon that Williamson built with the proceeds of Tarka the Otter has just been given Grade II listed conservation status by English Heritage, making it one of the smallest buildings ever to receive this recognition. Born a suburban Londoner, Williamson fought in World War 1, an experience which disgusted him, and after his return to civilian life, moved...
Here's a novel (no pun intended) use for that old unwanted book or printout - why not turn its paper into a writing instrument? That takes the whole concept of recycling one step further - and sure enough, this innovation is at concept stage only. But it appears very slick, as well as interesting. From IPPINKA, the Niagara Falls, NY-based company that "wants you to consume less," the P2P intends to "turn paper into pencils." According to the designers, "the machine takes used memos and other recyclable pieces of paper and transforms them into usable pencils ... Simply feed the waste paper...
Business Insider, that bastion of cultural and intellectual values, has just pulled together "22 Lessons From Stephen King On How To Be A Great Writer," for its Strategy section, more usually associated with juicy topics like "9 Traits Of Highly Promotable Employees" and "How To Reduce Stress Without Even Leaving Your Desk." Culled from King's celebrated primer On Writing: A Memoir of the Craft , the "valuable insights" are packaged as the insider tips that "earn him an estimated $17 million a year." Of course, in any list like this, it's always possible to pick out stuff to quibble with. Actually,...
The publication of the controversial - and apparently unofficial, no matter what the author and publishers originally claimed - Harper Lee memoir has led to coverage in certain journals of all the nuggets on the celebrated author's life that Marja Mills supposedly reveals. For example, Bookriot's Dwight Garner shares the revelations that Ms. Lee has a regular booth at McDonald's, where she goes for coffee," and "eats takeout salads from Burger King on movie night." Apparently saddened by the absence of more than "hints of a life of the mind," he complains that "She feeds the town ducks daily, with...
UK men's lifestyle giveaway magazine ShortList, last seen in TeleRead defending literary coolness, has just aired an infographic detailing the vagaries of literary length by word count, from the very longest epics to haiku. Interestingly, the infographic is credited to printer supplies chain Cartridge Discount, which must obviously be very concerned over all the paper and ink that people are spending on printing out their digitized copies of War and Peace. (Foolish people, haven't you heard of Paperwhite screens?) Anyway, for however many words it's worth, here it is. ...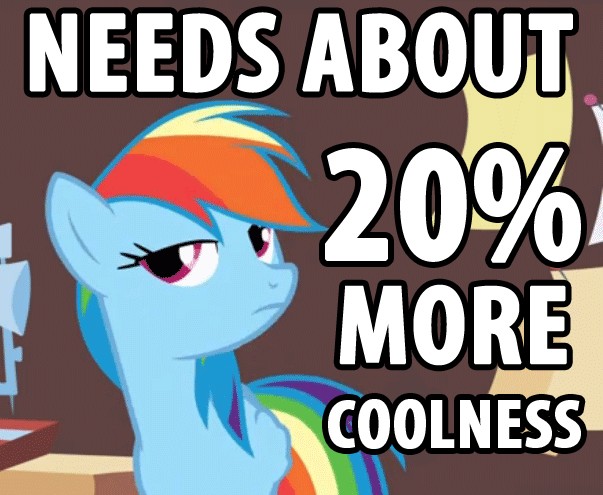 ShortList Magazine, a free giveaway glossy from the land of Cool Britannia which "has the biggest circulation of any men's lifestyle magazine in Britain," has shared with us its guide to "The 50 Coolest Authors of All Time."  It begins: "Writing a runaway literary hit is incredibly hard, and doing it with aching volumes of cool (which is how we'd all want to do it, given the chance) is nigh on impossible. These 50 managed it." Well, here's my view on why cool is something that writers - as opposed to readers of freebie giveaway men's glossies - should avoid...
After UK Society of Authors head Nicola Solomon wrote to TeleRead in the wake of the release of the UK Authors' Licensing & Collecting Society (ALCS) report on author earnings, The Guardian picked up the same statement from her to endorse the SoA view that "the terms many publishers are demanding are no longer fair or sustainable." And this time The Guardian, hitherto a more than somewhat anti-Amazon publication, only mentioned Amazon briefly and in positive terms, in the context of self-publishing. The Guardian mostly covers the same ground that Solomon already went over in her Q&A with TeleRead, and the arguments also covered here,...