More on TechnologyTell: Gadget News | Apple News
Posts tagged
writing
A recent post in the New York Times fingered the Stateside obsession with the Great American Novel, that white elephant that has crushed many literary aspirations and engendered all kinds of weird mutants that sprawl around the landscape. Indeed, there have been whole books written about the Great American Novel, as well as novels titled, modestly, The Great American Novel. In the NYT, however, Cheryl Strayed concluded that "the idea that only one person can produce a novel that speaks truth about the disparate American whole is pure hogwash." And Adam Kirsch declares that "The GAN, to use the acronym...
For all those talented writers still plugging away in obscurity, here's today's ray of hope - an infographic from Tesco's Blinkbox Books, which asks "What age did the greatest authors publish their most famous works?" The original page itself is in fact a fully interactive mega-bookshelf, which invites you to "explore the careers of some of the world's most successful authors" and "sort by first published book, age at breakthrough book, and number of books published, so you could do far worse for a quick comparative summary skimthrough of some great literary careers. But even the raw graphic is useful enough. I'd query...
A recent post in the UK Daily Telegraph by Toby Young, a journalist who owes much of his profile to writing about writing, declares, rather surprisingly given his perspective, that "these days, writing isn't a career. It's a rich man's hobby." And since one of the reference points that he chooses to confirm this is William Hague, hardly the most representative writer (or human), you do wonder about his contention. Still, it draws on some well-worn metrics, much used by Teleread as well as other sources. The by now almost proverbial  the Authors' Licensing & Collecting Society (ALCS) study "What Are Words Worth Now?,"...
Daniel Menaker, "longtime book editor," has shared a paean in Slate "In praise of the publishers who move units and readers." And after the "15 years I was at Random House, almost five of them as editor-in-chief," he's naturally in a position to know whereof he speaks. Intimately. Cosily. Among many objections that Menaker has to the zeitgeist is the opinion Barry Eisler, who told the Guardian that the signatories of the Authors United letter to Amazon were in "the top 1 percent" who "have no interest at all in improving publishing for everyone. Only in preserving it for themselves." Menaker insists...
Preditors & Editors, the one-stop resource site "to provide writers with information and contacts for the purpose of seeking publication of their work," has opened its annual Readers Poll of just about anything to do with writing, publishing, editing, reviewing, etc. etc. ad infinitum. "The poll has been running since 1997," the introduction states. "We hope that this small effort helps all publishers and writers on the Internet to thrive in what is still viewed as a highly experimental and strongly competitive environment." As well as the obvious genre and style breakdowns for Print/Electronic Novels and Short Stories, some of the most...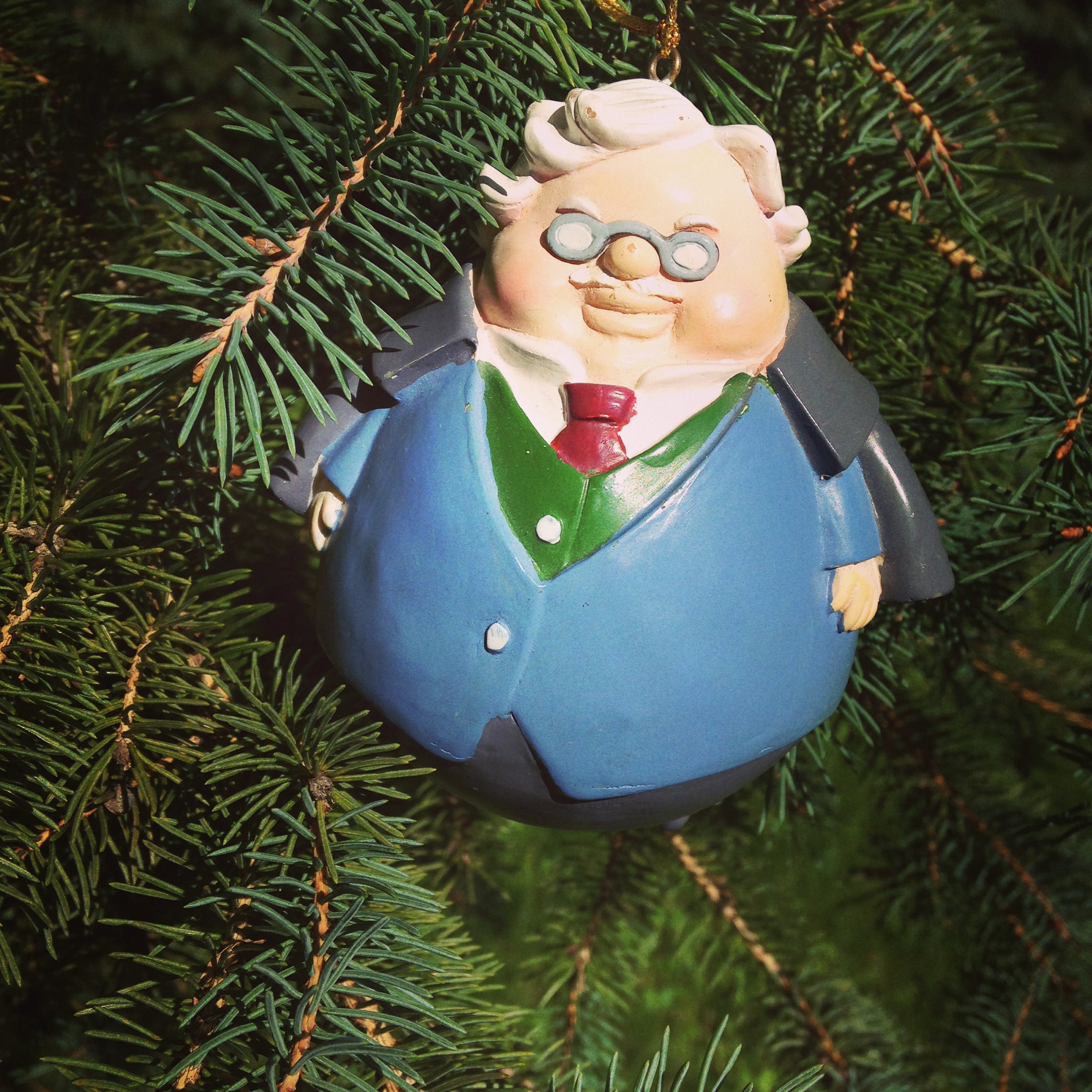 I was moved to write this after reading a number of snarky Christmas comments by Facebook friends and writer buddies, and after struggling through Christmas shopping crowds. Yes, the festive season can get on your case with the way it jams you up against family and strangers. But know what? That could say more about you than it says about the commercialization of Christmas. G.K. Chesterton tackled the issue just over 100 years ago in Heretics, his brilliant, penetrating series of essays on other contemporary intellectual figures "whose view of things has the hardihood to differ from mine." In "Christmas and...
A couple of pieces rekindled in mind the awkward topic of literary success: What is it, and how do you define it? How do you know when you've got it? Do those two words even belong together? One piece, appropriately enough from Creative Loafing in Atlanta, asking "How is literary success defined?" opines that: "Artists begin life as outsiders. Then they learn the rules." To his credit, Blake Butler doesn't reference the S-word more than once in his article, but he does note that: Your goals in some way, define what you become. Once you can begin to learn to define...
UK literary site The Real Story, "a celebration of creative non-fiction" supported by you by Openstories, "a Manchester-based arts organisation that runs digital literature projects," is looking for local non-fiction writers and prose poets for a series of nights or reading events devoted to the non-fiction writer's craft. "Essayists, creative non-fictioneers, prose poets… we want to hear from you!" states the intro. "If  you're based in or near Manchester and like the idea of getting up onstage and reading your work in front of people, make yourselves known to us." Seeing as Friedrich Engels wrote The Condition of the Working Class in England...
PEN International is gearing up for November 15th, the 33rd Day of the Imprisoned Writer, which honors, and coordinates initiatives on behalf of, "writers who have suffered persecution as a result of exercising their right to freedom of expression. Each year PEN Centres and members worldwide commemorate the Day of the Imprisoned Writer to raise awareness of the unjust imprisonment and other forms of attack against writers around the globe, to remember those who have been killed, and stand in solidarity with imprisoned and threatened colleagues." The five writers highlighted by PEN International this year to mark the Day of the...
After over 130 years in hibernation, a lost unfinished work by Robert Louis Stevenson has resurfaced, and is now appearing for the first time in book form, with Scottish newspaper of record The Scotsman publishing an extended extract. The Hair Trunk, or The Ideal Commonwealth: An Extravaganza is an extended but ultimately abortive draft of a comic novel, running to 30,000 words but left unfinished, dating from Stevenson's youth. The characterization of it in some reports as a "missing masterpiece" is rather an exaggeration, as it was begun in 1877, when Stevenson was 27 years old, and broken off two years later,...
Celebrated U.S. science fiction and all-round weird writer Kurt Vonnegut was born on November 11th, 1922, and to mark the occasion, some sites have been running birthday tributes, including his tips to other writers. For Vonnegut was an articulate and direct advisor to aspirants, in a style almost as straightforward and unadorned as his prose, distilled in his "How to Write With Style," available in full online, and summarized as follows: 1. Find a subject you care about 2. Do not ramble, though 3. Keep it simple 4. Have guts to cut 5. Sound like yourself 6. Say what you mean 7. Pity the readers On top of...
One of the books periodically cited as a key primer for aspirant writers is Bird by Bird: Some Instructions on Writing and Life, penned by Anne Lamott and first published in 1994. It's one of the few writing manuals ever to be immortalized on film - something that as far as I'm aware never happened to Stephen King. Two decades later, it still ranks highly in many writers' estimation and many creative writing curricula. But how well has it worn, and what if anything, in the age of social media and self-publishing, needs updating in it? One section that still makes...