More on TechnologyTell: Gadget News | Apple News
Posts tagged
writing
Brooklyn Bookstore Launches Kickstarter to Save Vintage Sci-Fi (Apartment Therapy) Brooklyn bookstore and publisher Singularity & Co. has launched a Kickstarter to save sci-fi. *** 8 Free Things for Writers (Media Shift) Everyone loves free stuff. Food samples, household products through the post –- even winning the odd competition –- things taste better when they are free. *** Questions to Ask for the Ideal Client-Freelancer 'Marriage' (An American Editor) The right questions asked at the right time can make the difference in a smooth, rewarding experience for both client and freelancer, whether the project is a writing, editing, proofreading, graphics, desktop publishing, or other assignment of some...
Spotted on shelves in branches of Waterstones but also found in many other locations and outlets across the UK, Wild & Wolf's new range of highly styled styluses might well be looking to inspire some on-the-hoof highly mobile travel writing - or ticket bookings - if the designs are anything to go by. Wild & Wolf is "a British, design-led gift company specialising in a range of licensed and in-house designed gift collections," and each stylus has a separate destination theme - from Venice and Paris to London and New York. "Whether you like to jot in a notebook or whip...
Stereotyping in plot construction can be the bane of the writer, but what if there were only six basic formats for all plots, and those types could be plotted? That's the contention of Matthew Jockers as part of his ongoing research into "the relationship between sentiment and plot shape in fiction," via "an R package titled 'syuzhet' ... designed to extract sentiment and plot information from prose." Inspired partly by some remarks by Kurt Vonnegut, Jockers "set out to develop a systematic way of extracting plot arcs from fiction. I felt this might help me to better understand and visualize how narrative...
The Science Fiction Writers of America, or SFWA, has finally come through with its long-promised support for self-published and small press authors. A SFWA press release declares that complete details will be posted to the SFWA's membership requirements page by March 1, 2015. (I have been informed that SFWA's members refer to it as SFWA, sometimes pronounced "siff-wah," rather than the SFWA, so I shall do so within this article.) The press release states that the requirements for Active Membership are having earned at least $3,000 via novel (it's unclear whether that's from one or several such novels over...
You'll note the title says "searching." There's a reason for that. I've found an option that works, after a fashion, and I've found another app I intend to try, but I'm open to suggestions. Let me lay out the situation. I do my best fiction writing in coffee shops, so I've been on a hunt for an iPad app which does the following: 1. Syncs with little to no effort to my desktop 2. Has a clean interface with few distractions 3. Has a word count feature (semi-optional, but preferred) 4. Doesn't add formatting I have to remove when I transfer the text to Word. Word...
The Royal Literary Fund, the UK charity set up to provide grants and pensions to writers either in financial distress or invalid, has launched a new podcast series and blog series, Writers Aloud, to publicize its work and the contribution of writers in general to the UK. On Twitter as @rlfwriters, the RLF counted down "to the launch of our extraordinary Podcast series, Writers Aloud. You're going to *love* it." The Writers Aloud project also gives the RLF the chance to fulfil its mission by paying writers to write, or at least broadcast about writing. "We give help to writers in many...
A recent post in the New York Times fingered the Stateside obsession with the Great American Novel, that white elephant that has crushed many literary aspirations and engendered all kinds of weird mutants that sprawl around the landscape. Indeed, there have been whole books written about the Great American Novel, as well as novels titled, modestly, The Great American Novel. In the NYT, however, Cheryl Strayed concluded that "the idea that only one person can produce a novel that speaks truth about the disparate American whole is pure hogwash." And Adam Kirsch declares that "The GAN, to use the acronym...
For all those talented writers still plugging away in obscurity, here's today's ray of hope - an infographic from Tesco's Blinkbox Books, which asks "What age did the greatest authors publish their most famous works?" The original page itself is in fact a fully interactive mega-bookshelf, which invites you to "explore the careers of some of the world's most successful authors" and "sort by first published book, age at breakthrough book, and number of books published, so you could do far worse for a quick comparative summary skimthrough of some great literary careers. But even the raw graphic is useful enough. I'd query...
A recent post in the UK Daily Telegraph by Toby Young, a journalist who owes much of his profile to writing about writing, declares, rather surprisingly given his perspective, that "these days, writing isn't a career. It's a rich man's hobby." And since one of the reference points that he chooses to confirm this is William Hague, hardly the most representative writer (or human), you do wonder about his contention. Still, it draws on some well-worn metrics, much used by Teleread as well as other sources. The by now almost proverbial  the Authors' Licensing & Collecting Society (ALCS) study "What Are Words Worth Now?,"...
Daniel Menaker, "longtime book editor," has shared a paean in Slate "In praise of the publishers who move units and readers." And after the "15 years I was at Random House, almost five of them as editor-in-chief," he's naturally in a position to know whereof he speaks. Intimately. Cosily. Among many objections that Menaker has to the zeitgeist is the opinion Barry Eisler, who told the Guardian that the signatories of the Authors United letter to Amazon were in "the top 1 percent" who "have no interest at all in improving publishing for everyone. Only in preserving it for themselves." Menaker insists...
Preditors & Editors, the one-stop resource site "to provide writers with information and contacts for the purpose of seeking publication of their work," has opened its annual Readers Poll of just about anything to do with writing, publishing, editing, reviewing, etc. etc. ad infinitum. "The poll has been running since 1997," the introduction states. "We hope that this small effort helps all publishers and writers on the Internet to thrive in what is still viewed as a highly experimental and strongly competitive environment." As well as the obvious genre and style breakdowns for Print/Electronic Novels and Short Stories, some of the most...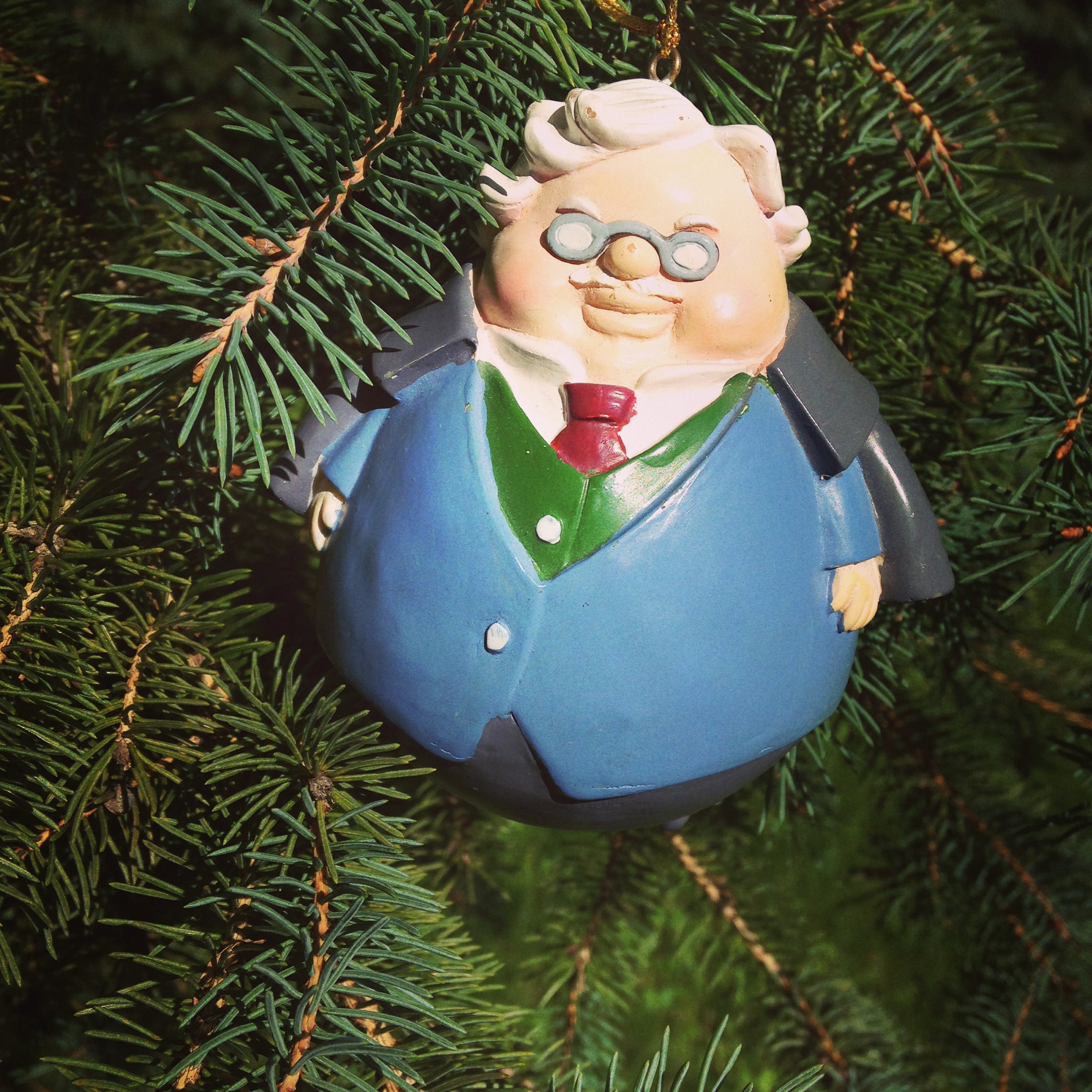 I was moved to write this after reading a number of snarky Christmas comments by Facebook friends and writer buddies, and after struggling through Christmas shopping crowds. Yes, the festive season can get on your case with the way it jams you up against family and strangers. But know what? That could say more about you than it says about the commercialization of Christmas. G.K. Chesterton tackled the issue just over 100 years ago in Heretics, his brilliant, penetrating series of essays on other contemporary intellectual figures "whose view of things has the hardihood to differ from mine." In "Christmas and...