More on TechnologyTell: Gadget News | Apple News
Posts tagged
writing

Robert McCrum has posted a very interesting - and inadvertently revealing - article in the UK Observer, Sunday sister of The Guardian, on the financial difficulties of that poor struggling species, the writer. And as longstanding literary editor of The Observer and a writer himself, he should know. And his piece paints a very interesting picture of the publishing industry and a writer's prospects within it, pre and post the great financial crisis of 2008. Just to be clear: I'm not belittling the plight of struggling writers who are trying desperately hard to get a foothold on both the literary and...
This article picks up from my previous piece in TeleRead on "Worldbuilding in fantasy/SF: Retreading the great clomping feet of nerdism," and in particular, on one of the comments on that post. There, a commentator called Sturmovik states that  When you remove world building from Fantasy then all you are left with is reality. I don't consider Game of Thrones to be a fantasy series at all. It would have been set in 15th century Europe without losing anything that makes it enjoyable to its readers. In fact the recent success of the similarly named "House of Cards" proves the point....
According to an announcement at the London Book Fair, worldwide sales of EL James' Fifty Shades of Grey erotic fiction trilogy have now passed the 100 million mark. This comes courtesy of the trilogy's publisher, Vintage Books, a Penguin Random House imprint who - let's remember - were not the first book's original publisher. That honor goes to The Writer's Coffee Shop, "an up and coming independent publisher based out of New South Wales, Australia." So let's just dig back in to what made this all possible - including a hefty dose of viral reader uptake, indie promotion, serial releases,...
[caption id="attachment_109175" align="alignright" width="160"] British author Rupert Thomson[/caption] This article from The Guardian was an interesting, if somewhat misguided read. British author Rupert Thomson, along with several others, were interviewed about the financial struggles they face as full-time fiction writers. From the article: "Thomson is not yet broke, but he's up against it. The story of his garret is a parable of literary life in Britain today. Ever since the credit crunch of 2008 writers have been tightening belts, cutting back and, in extreme cases, staring into an abyss of penury." And that is where it started to fall apart for me. If...
K.M. Weiland, a writer of historical and speculative fiction and mentor for authors, has posted an interesting and at times amusing guide to: "How Not to Be a Writer: 15 Signs You're Doing It Wrong." Mentor she may be, but as she doesn't seem to be especially peddling her own services in the ensuing writeup, and some of the signs appear to be both commonsensical and useful, I thought I'd share them. Two apparently contradictory ones are the most interesting to me:  "You're protecting your originality by avoiding instruction on the craft" and "You change your writing process every time an...
Lucy Hounsom has just posted on the Waterstones blog referencing the great critique by by British science fiction and fantasy master - and consummate worldbuilder - M. John Harrison of worldbuilding in fantasy and science fiction: "Worldbuilding is not technically necessary. It is the great clomping foot of nerdism. It is the attempt to exhaustively survey a place that isn't there. A good writer would never try to do that, even with a place that is there." M.John Harrison's original statement, along with his fascinating and very deep notes and explanations added later, is archived here, and it's recommended reading. At...
If you type the words into Google, you'll find that random story generator sites are everywhere on the Internet. It seems like people have discovered the randomness of computers can help them shuffle up a bunch of basic archetypes and come up with a plot outline they can write to. But there's a set of random story generation tools out there that pre-date the Internet by most of a century—and while not as old as some people claim they are, they're nonetheless old enough, and well-used enough, that they can make a great tool in any writer's toolbox. I'm...
Events and commemorations are swarming like flies - or mugwumps - in the centennial month of William Seward Burroughs, born on February 5th, 1914. An official Burroughs 100 website has been launched "for announcement of all projects, publications, conferences, art exhibitions, films, events and happenings," and tributes and commemorations have come in their hundreds, some welcome - some less so. One of the most interesting, and useful, has got to be the invitation to "Take a creative writing course with William Burroughs," courtesy of Dangerous Minds. Given that Burroughs himself attributed his own achievement as a writer to the (semi-) accidental...
A lot of writers seem to like writing on trains. It's hardly a surprise; they have comfortable seats and often tables, power outlets for your laptop or tablet charger, free WiFi, more space than in an airplane, and you've got plenty of time as you trundle down the tracks, especially if you're traveling very far. Maybe something about just traveling unhurriedly, isolated from the rest of the world, just breeds ideas. J.K. Rowling got the idea for Harry Potter on a train, for example. Now The Wire reports that Amtrak might just be looking at trains and writers in a...
With the question of sexism, discrimination, and gender choices in genre fiction still going full blast, here's a question for all the writers out there. Riffing off Joss Whedon's now-celebrated acceptance speech for his Equality Now award in 2006, still regularly referenced in more recent debates on the subject, I'm taking the opposite tack to the question he anatomized: "Why do you write these strong women characters?" Whedon counters, "Why aren't you asking a hundred other guys why they don't?" And it's a question worth asking. Because, as detailed ad nauseam here, and in many other places, some publishing and media...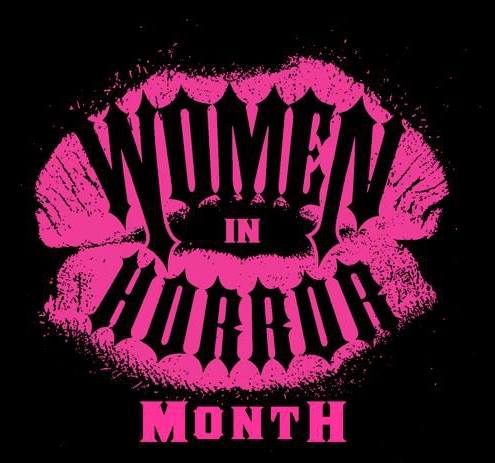 I need hardly mention that the position of women in science fiction has been all over the media lately, with sexist behavior at and around the Science Fiction & Fantasy Writers of America (SFWA) thrust into the media spotlight and bringing the whole genre into deep disrepute. Unfortunately, it seems that science fiction isn't the only genre to get lucky this way. Recently, the fifth annual Women in Horror Month, "Celebrating Women In The Horror Industry," has been running, and a certain Scott Lefebvre decided to take public exception to the choice of logo, in the following terms: "do you...
If I was in Charge of the Sony e-Reader or Reader Store (GoodeReader) Sony has seen diminished sales since their peak and they have been on the downward trend ever since. In 2011, Sony accounted for 28% of all e-readers sold in Canada. *** How I Make a Living as a Writer (And You Can Too) (Lifehacker) The most important thing for me: writing without fear. Writing without judgment. Writing without anger. Making writing fun. Writing right now. *** Kobo's International Strategy is Paying Off (Digital Book World) Kobo's content revenue was up 44% in the fourth quarter of 2013 over the previous year, and its...