More on TechnologyTell: Gadget News | Apple News
Posts tagged
writing
The publication of the controversial - and apparently unofficial, no matter what the author and publishers originally claimed - Harper Lee memoir has led to coverage in certain journals of all the nuggets on the celebrated author's life that Marja Mills supposedly reveals. For example, Bookriot's Dwight Garner shares the revelations that Ms. Lee has a regular booth at McDonald's, where she goes for coffee," and "eats takeout salads from Burger King on movie night." Apparently saddened by the absence of more than "hints of a life of the mind," he complains that "She feeds the town ducks daily, with...
UK men's lifestyle giveaway magazine ShortList, last seen in TeleRead defending literary coolness, has just aired an infographic detailing the vagaries of literary length by word count, from the very longest epics to haiku. Interestingly, the infographic is credited to printer supplies chain Cartridge Discount, which must obviously be very concerned over all the paper and ink that people are spending on printing out their digitized copies of War and Peace. (Foolish people, haven't you heard of Paperwhite screens?) Anyway, for however many words it's worth, here it is. ...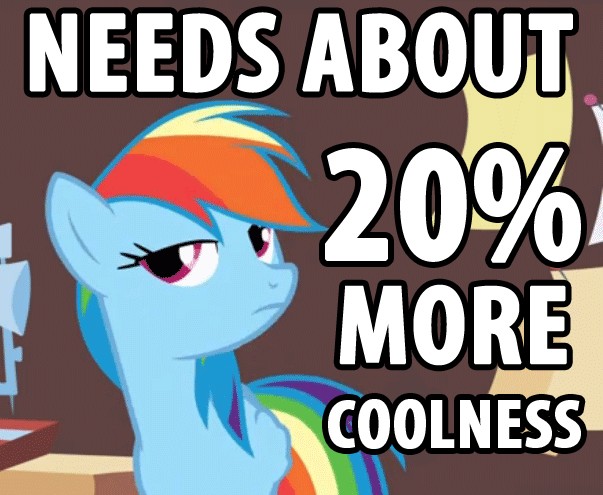 ShortList Magazine, a free giveaway glossy from the land of Cool Britannia which "has the biggest circulation of any men's lifestyle magazine in Britain," has shared with us its guide to "The 50 Coolest Authors of All Time."  It begins: "Writing a runaway literary hit is incredibly hard, and doing it with aching volumes of cool (which is how we'd all want to do it, given the chance) is nigh on impossible. These 50 managed it." Well, here's my view on why cool is something that writers - as opposed to readers of freebie giveaway men's glossies - should avoid...
After UK Society of Authors head Nicola Solomon wrote to TeleRead in the wake of the release of the UK Authors' Licensing & Collecting Society (ALCS) report on author earnings, The Guardian picked up the same statement from her to endorse the SoA view that "the terms many publishers are demanding are no longer fair or sustainable." And this time The Guardian, hitherto a more than somewhat anti-Amazon publication, only mentioned Amazon briefly and in positive terms, in the context of self-publishing. The Guardian mostly covers the same ground that Solomon already went over in her Q&A with TeleRead, and the arguments also covered here,...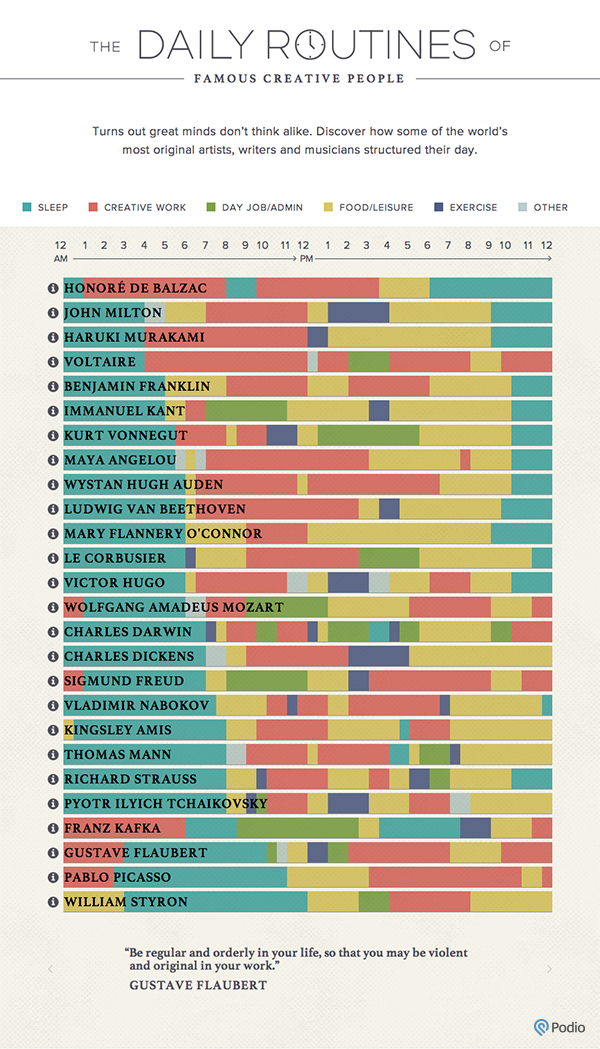 Podio, a Citrix-based platform which focuses on digital teamwork solutions, has shared an interesting infographic on "The Daily Routines of Famous Creative People." And for all budding yet highly insecure writers out there (and what writer isn't underneath?), there are plenty of authors on the list for you to benchmark yourselves against. Customizable in its original web presentation, the infographic ranges from John Milton to Haruki Murakami, and from Flannery O'Connor to Gustave Flaubert. Plenty of non-writers get a look-in too, including Sigmund Freud and Pablo Picasso, but authors appear to have the (literary?) lion's share of the attention. And the...
[caption id="attachment_115803" align="alignright" width="211"] Author Mary Shelley[/caption] Author Rejects Award Due to Amazon Backing (GoodeReader) The ultimate in low class and poor breeding has occurred in the book world as an author turned down a major award due to its association with Amazon. UK-based children's book author Allan Ahlberg declined the Booktrust Best Book Awards' Lifetime Achievement Award because the £5,000 prize money had been donated by Amazon. *** Horror and the Women Who Write It (Book Riot) I started to delve into the online world of horror writers and horror writing forums. In my attempts to join that community, I started to realize that...
Publishers are earning more than ever before. Writers are earning less than ever before. So why are writers defending publishers? And why is all that money staying with publishers instead of going back to authors? This debate has gained fresh point and ammunition in the context of the recent Authors' Licensing & Collecting Society (ALCS) study on UK author incomes. Nate Hoffelder criticized the ALCS report on the grounds of methodology: "This report looks less like a true survey of writers and more like a hatchet job from a group with an axe to grind. I suggest that you ignore it."...
Bustle, which describes itself as "A new force in media that delivers everything you want to know, see and read - right now," has delivered a very funny and all too telling roundup of "13 of the Most Annoying Writers You'll Ever Meet." Courtesy of Tori Telfer, this bulletin from the wilder and woolier frontier of literary endeavor brings together 13 of the authorial types you most hope never to see staring back at you from the bathroom mirror. "Alas, a terrible writer must fall into every struggling writer's life, and these are 13 of the worst ones out there," says...
In the Amazon vs. Hachette feud, the PR moves and countermoves are coming out. Laura Hazard Owen has coverage at GigaOm and the Wall Street Journal also has a piece (paywalled; google the headline to view) on a proposal Amazon has floated to Hachette authors to pay them 100% of all revenue from sales of their e-books—cutting out both its own 30% and Hachette's 70% share—if Hachette agrees. The revenue split on paper books would be unaffected. The letter is particularly interesting in that, for the first time, Amazon is shedding some light on how the negotiations with...
Some alarming numbers about the falling number of full-time career writers in the UK, and the falling incomes of writers of all kinds, have emerged courtesy of the Authors' Licensing & Collecting Society (ALCS), Britain's central clearing house for authors' rights and payments. Their study "What Are Words Worth Now?,"  a survey of almost 2500 working writers commissioned from Queen Mary, University of London, found that "in 2013, just 11.5 percent of professional authors (defined as those who dedicate the majority of their time to writing) earned their incomes solely from writing. In 2005, 40 percent of professional authors said...
As a follow-up to my earlier TeleRead piece on why the premium pen manufacturers aren't meeting the onscreen writing challenge, it's good to report that at least one firm does seem to have stepped up to the plate: The German precision pen and drawing instrument manufacturer Rotring, whose stylographic pens have been a staple of drawing and engineering courses for decades. Founded in 1928, the company's rapidographs became the virtual standard for technical drawing. However, as its Wikipedia entry states, "the advent in the 1990s of computer-aided design (CAD) saw the partial demise of the technical drawing pen. To combat...
As avid TeleRead readers will know, I'm an onscreen handwriting nut. I'm also a writer. And like many writers, I'm almost fetishistic about the tools of the trade. The writing instruments, paper (or device), writing desk, accessories, all make a difference to me. So it's been a continuing annoyance that the great pen manufacturers, whose lacquered and tortoiseshell wonders I used to treasure back in the days when I worked mostly on paper, haven't taken a small logical step into the digital era and started introducing pen designs with touchscreen styluses for smartphones and tablets. I'm sure there must be plenty...