More on TechnologyTell: Gadget News | Apple News
Posts tagged
United Kingdom
The referendum on Scottish independence gave Scottish literature, and Scottish culture, greater prominence as a separate force in the English-speaking world than at any time in recent decades. Arguably, that's no less than the post-war generations of writers that have numbered Iain Banks, Alasdair Gray, Edwin Morgan, and Irvine Welsh deserves. But the dissipation of all the hope and optimism of the Yes campaign on September 18th, and the recriminations afterwards against the British establishment, are darkening the mood and cbecking a lot of that impetus. Alasdair Gray himself described the result in Scotland's The Herald as "a great pity"...
The UK "database of all UK literary agents, their agencies and publishers" Agent Hunter has released research, summarized in the form of the infographic included here, on the state of the UK agenting environment that has already attracted complaints and objections. As quoted by The Bookseller, the president of the Association of Authors Agents, Sam Edenborough, has protested that Agent Hunter is making "shrill criticisms." Agent Hunter's claim is that "We've taken the massive amount of data on our site and produced the first ever comprehensive analysis of Planet Agent." The negative comments in the analysis focus on the exclusivity, lack...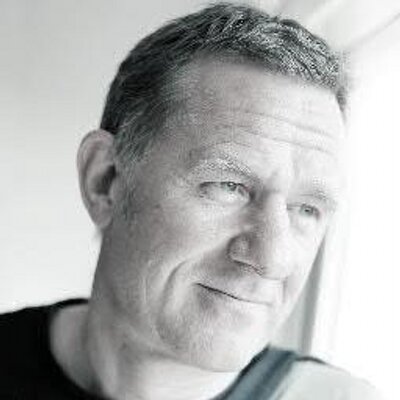 Tributes have been filling the internet to the British fantasy and dark fiction author Graham Joyce (1954-2014), who died of lymphoma at the young age of 59 after a year's struggle with the illness. A multiple British Fantasy Award winner, Joyce produced a series of novels and young adult titles over an active career of just over two decades distinguished by its productivity and high quality. "We are so sorry to have to tell everyone that Graham died this afternoon," said his official Twitter feed on September 9th, 2014. "He was always so good with words so we don't know what to say." Joyce...
UK game designer Simon Keating, "a designer in the games industry for 20 years" and creator of "the characters and stories for Croc : Legend Of The Gobbos" as well as "a multitude of other titles" is seeking Kickstarter support for his new project Story Box, "a fully interactive 3D experience engine for kids and their grown ups," as the introduction explains. "Users can read, play and create fun 3D interactive stories and learning experiences" in the app, built for iOS and Android, "for children (ages 3+) and grown ups." The outline continues: "Children have the space to play, create and discover using...
Normally I might be skeptical of funding initiatives from industry insider groups like the UK's Creative Skillset, "the industry skills body for the Creative Industries," especially when the amounts in question are relatively meager. But the latest announcement from Creative Skillset Scotland is about a program that actually might make some difference in Alba - even when it only involves £1.3 million ($2.14 million). According to the announcement, Creative Skillset Scotland has invested through its Skills Investments Funds, with equal matched funding from BBC Scotland, Red Kite and Digimania, STV Productions and Young Films. One of the key items in this funding...
Oh the woes of being Will Self. No one is going to shoot at you across a barren stretch of contested Spanish earth in a great faceoff between rival ideologies. No one is going to hunt you through the streets of Barcelona for "rabid Trotskyism." No one is going to drop a flying bomb on your flat and demolish your library. No one is going to refuse to publish one of your masterworks for fear of upsetting wartime allies. No one is going to make special requests to the Minister of Health to import the drugs needed to keep you...
A new UK-based self-publishing services startup Reedsy has just rolled out "the first version of its website, progressively inviting editors and designers to join their marketplace over the course of the next 48 hours." Reedsy aims to offer an online skills marketplace that "helps authors collaborate with expert editors, book designers, marketers and translators to take their books to another level. Reedsy will only work with certified, industry-experienced freelancers so authors can find the best partners for their project." Founded in 2014 by a small team out of Seedcamp, "Europe's top accelerator," to "change the way the publishing industry works," Reedsy is financially supported...
John Ruskin (1890-1900), art critic, amateur artist, social thinker, and brilliant literary stylist, was one of those titans of Victorian industry that make modern creative figures seem feeble dilettantes in comparison, dominating aesthetic, social, and political commentary in the English-speaking world and beyond for most of his life, not least through his enduring and superb writing. He also has a less appealing reputation as an elephantine pedant, the man sued by James McNeill Whistler for libel after accusing him of "flinging a pot of paint in the public's face," the man castigated by Vernon Lee (Violet Paget) for his "obscure,...
At the Edinburgh International Book Festival 2014, I spoke to Sarah Morrison, Communications Executive of the Edinburgh UNESCO City of Literature Trust, about how Edinburgh pioneered the UNESCO Cities of Literature programme, and what this has done for the city itself....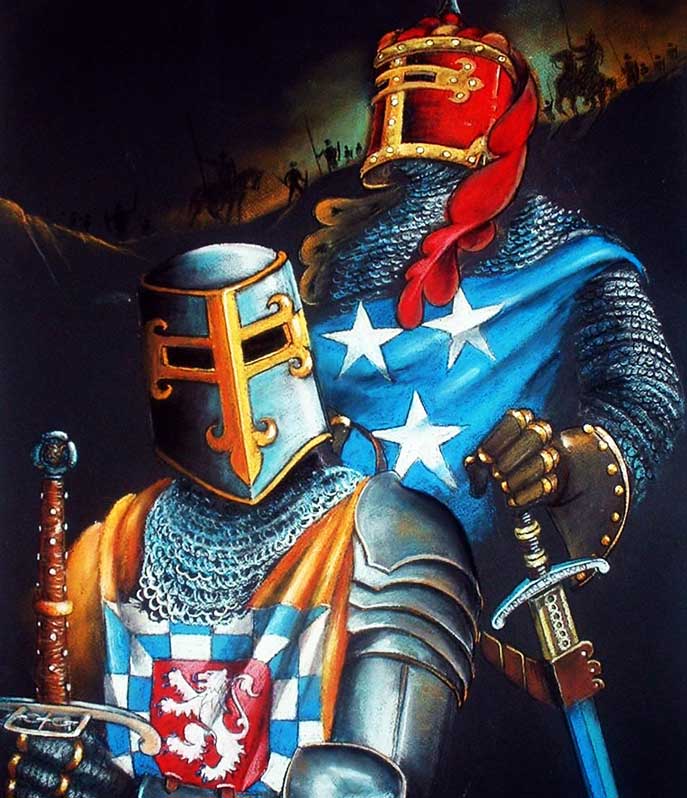 Normally this would go in the Unconfirmed Rumors box, but the BBC has already reported it and journalists here at the Edinburgh International Book Festival are chasing up frantically for confirmation. The report - immediately endorsed by some interested parties - is that the Heritage Lottery Fund (Scotland) has denied funding for a monument to commemorate William Wallace's victory at the Battle of Stirling Bridge in 1297 - one of the highlights of Mel Gibson's Braveheart - on the possible grounds that it is too politically divisive in the runup to the independence referendum next month. The Guardians of Scotland Trust certainly...
I made it to Edinburgh once again this year for the 2014 Edinburgh International Book Festival, and will be reporting from now on until its end in a week's time. And just in case anyone still needs reminding, this is a critical month in a critical year for Scottish nationhood, cultural and otherwise, with the referendum on Scottish independence less than four weeks away. And yes, I missed George R.R. Martin, but there's a real-life game of thrones happening right here right now - though with far more ink spilt than blood. So far it's as buzzy and lively as you'd...
The Scottish Poetry Library this year reaches its 30th birthday, an occasion celebrated with a special event at the Edinburgh International Book Festival. Founded by Tessa Ransford, the Scottish Poetry Library initially consisted of "some rooms off the Royal Mile in the Old Town of Edinburgh, 300 books – mostly donated – and a part-time staff of two." Supported by the Scottish Poetry Library Association, founded in 1982,the Library itself opened January 1984 "in the former packing-room of publishers Oliver & Boyd in Edinburgh's historic Tweeddale Court." In 1999, the Library moved to "an award-winning building designed by Malcolm Fraser Architects...