More on TechnologyTell: Gadget News | Apple News
Posts tagged
United Kingdom
The Welsh capital received an horrific visitation last weekend in the shape of Scardiff, " the first Cardiff horror expo," and a celebration of "all things horror: books, comics, movies, cosplay, the works." And according to attendees, Cardiff Masonic Hall was overrun by a zombie-like horde of attendees, foaming with rabid enthusiasm for the events and attractions. The program at Scardiff included "horror-themed cosplay comps with prizes and custom-made trophies," an SFX scareoff, tabletop gaming, a low-budget filmmaking workshop, and - last but not least for budding horror writers - "a live pitching session for budding novelists, led by Scott Harrison...
A just-published research study from Mintel, the London-headquartered consumer market research organization, demonstrates that ebooks are driving up reading levels in the UK. "One in four (26%) consumers who have bought an e-book in the past year say that they read more than they used to because e-books cost less than paperbacks, rising to as many as four in ten (38%) 16-24 year old-book owners," states the Mintel preamble. Cost seems to be one of the key grounds, as "over a third (36%) of UK book buyers buy both e-books and print books and 42% of these say that they...
Prophecies of doom for the main street book store may be a little exaggerated, if the latest financial figures for WH Smith plc are anything to go by. The UK high street book and stationery chain has recorded a 9 percent uptick in its profit for its financial year as at end August 2014, and an 18 percent increase in its diluted earnings per share. Stephen Clarke, Group Chief Executive of WH Smith, said: "The distinct strategies for each of our businesses continue to deliver good profit growth. We had another record year in Travel, with profits up 11% to £73m ,...
Amazon has begun same-day delivery in the UK, in a manner that - unexpectedly - might even help book chains, or at least one version of them. "Amazon.co.uk today announced an expansion of its Pick-Up Location programme which includes the introduction of its first ever Same-Day collection service," states the Amazon release. "Customers will be able to purchase products and pick up their order later that day as a result of a collaboration with newspaper and magazine distributor Smiths News, a division of Connect Group Plc. For a limited time, Amazon Prime members will be able to use this new...
The ever-more-serious UK comedian Russell Brand will deliver this year's Reading Agency lecture, "'a manifesto on reading" and the third lecture since the inception of the series in 2012, as well as the first one to be open to ticket-holding members of the public. "The Reading Agency lecture is a fundraising event, proceeds from which support the charities' core mission, to get and keep the nation reading," as The Reading Agency's materials declare. Previous speakers in the series were Jeanette Winterson and Neil Gaiman, who gave a highly praised talk also on the importance of reading. Brand couched the theme of...
For anyone wanting to comprehend the weird dialectical leanings of an Irvine Welsh novel (and no, I'm not talking Marxism), let alone Robert Burns, some kind of primer in the Scottish variant of English might be welcome. Luckily, the Scots Language Centre and Scottish publisher DC Thomson (based in my old home town of Dundee) have come to the rescue with the Oor Wullie site, a guide "tae Scots language" designed to teach the unique Caledonian version of English with the help of the iconic Scottish cartoon character Oor Wullie. According to the Wikipedia definition, Scots "is the Germanic language variety...
The British Fantasy Society, in conjunction with renowned London-headquartered science fiction, fantasy, and horror emporium Forbidden Planet, is bringing together a pumpkinfest of feted horror authors for the Mass Hallowe'en Signing & BFS Open Day Social on Saturday October 25th, at Forbidden Planet's original 179 Shaftesbury Avenue chamber of horrors, kicking off at 10.00 am. Afterwards, there'll be a sociable get-together at The Bloomsbury pub on Shaftesbury Avenue for book and horror talk, with free entry to both events. Modestly titled "The Greatest Hallowe'en Signing of All Time," the event assembles the following writers, illustrators, and editors, according to Forbidden Planet's...
According to a report in The Bookseller, Henry Volans, head of Faber Digital, has been tasked to form a new division of Faber and Faber, Faber Press, with the goal of creating a new kind of business for the venerable UK literary publisher. The exact purpose of this new structure is not yet clear, except that, according to several reports, it unites Volans's current purview at Faber Digital with Faber Finds and Faber Fine Press, as well as embracing Faber's poetry, drama, film, and classical music lists. Faber Press apparently does not bring any change in editorial policy, with commissioning still...
The referendum on Scottish independence gave Scottish literature, and Scottish culture, greater prominence as a separate force in the English-speaking world than at any time in recent decades. Arguably, that's no less than the post-war generations of writers that have numbered Iain Banks, Alasdair Gray, Edwin Morgan, and Irvine Welsh deserves. But the dissipation of all the hope and optimism of the Yes campaign on September 18th, and the recriminations afterwards against the British establishment, are darkening the mood and cbecking a lot of that impetus. Alasdair Gray himself described the result in Scotland's The Herald as "a great pity"...
The UK "database of all UK literary agents, their agencies and publishers" Agent Hunter has released research, summarized in the form of the infographic included here, on the state of the UK agenting environment that has already attracted complaints and objections. As quoted by The Bookseller, the president of the Association of Authors Agents, Sam Edenborough, has protested that Agent Hunter is making "shrill criticisms." Agent Hunter's claim is that "We've taken the massive amount of data on our site and produced the first ever comprehensive analysis of Planet Agent." The negative comments in the analysis focus on the exclusivity, lack...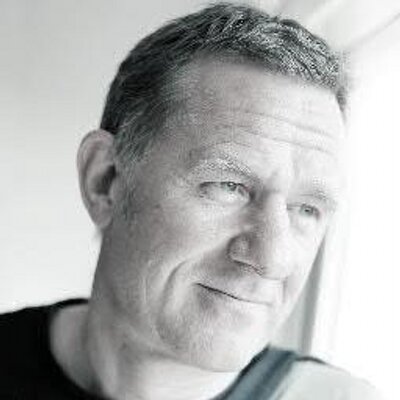 Tributes have been filling the internet to the British fantasy and dark fiction author Graham Joyce (1954-2014), who died of lymphoma at the young age of 59 after a year's struggle with the illness. A multiple British Fantasy Award winner, Joyce produced a series of novels and young adult titles over an active career of just over two decades distinguished by its productivity and high quality. "We are so sorry to have to tell everyone that Graham died this afternoon," said his official Twitter feed on September 9th, 2014. "He was always so good with words so we don't know what to say." Joyce...
UK game designer Simon Keating, "a designer in the games industry for 20 years" and creator of "the characters and stories for Croc : Legend Of The Gobbos" as well as "a multitude of other titles" is seeking Kickstarter support for his new project Story Box, "a fully interactive 3D experience engine for kids and their grown ups," as the introduction explains. "Users can read, play and create fun 3D interactive stories and learning experiences" in the app, built for iOS and Android, "for children (ages 3+) and grown ups." The outline continues: "Children have the space to play, create and discover using...