More on TechnologyTell: Gadget News | Apple News
Posts tagged
United Kingdom
John Ruskin (1890-1900), art critic, amateur artist, social thinker, and brilliant literary stylist, was one of those titans of Victorian industry that make modern creative figures seem feeble dilettantes in comparison, dominating aesthetic, social, and political commentary in the English-speaking world and beyond for most of his life, not least through his enduring and superb writing. He also has a less appealing reputation as an elephantine pedant, the man sued by James McNeill Whistler for libel after accusing him of "flinging a pot of paint in the public's face," the man castigated by Vernon Lee (Violet Paget) for his "obscure,...
At the Edinburgh International Book Festival 2014, I spoke to Sarah Morrison, Communications Executive of the Edinburgh UNESCO City of Literature Trust, about how Edinburgh pioneered the UNESCO Cities of Literature programme, and what this has done for the city itself....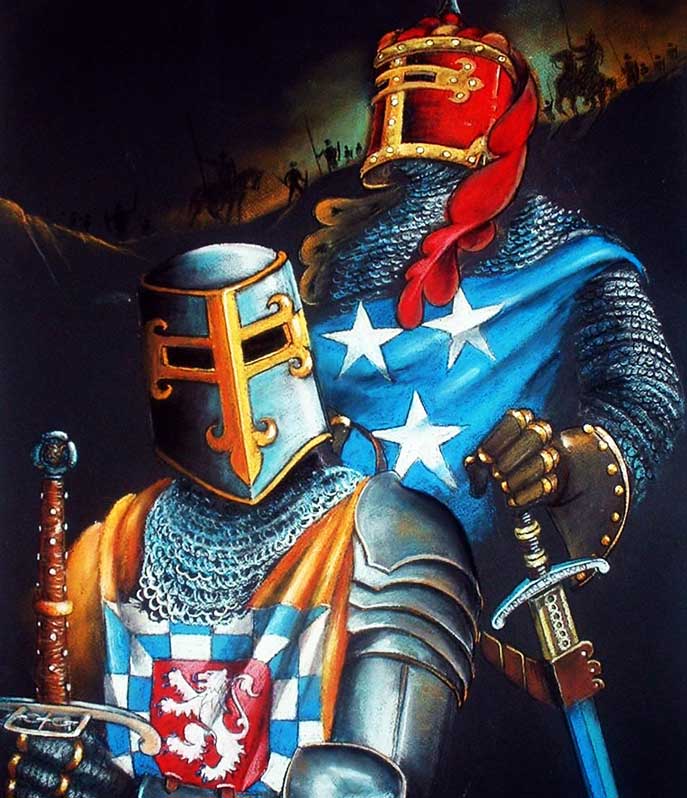 Normally this would go in the Unconfirmed Rumors box, but the BBC has already reported it and journalists here at the Edinburgh International Book Festival are chasing up frantically for confirmation. The report - immediately endorsed by some interested parties - is that the Heritage Lottery Fund (Scotland) has denied funding for a monument to commemorate William Wallace's victory at the Battle of Stirling Bridge in 1297 - one of the highlights of Mel Gibson's Braveheart - on the possible grounds that it is too politically divisive in the runup to the independence referendum next month. The Guardians of Scotland Trust certainly...
I made it to Edinburgh once again this year for the 2014 Edinburgh International Book Festival, and will be reporting from now on until its end in a week's time. And just in case anyone still needs reminding, this is a critical month in a critical year for Scottish nationhood, cultural and otherwise, with the referendum on Scottish independence less than four weeks away. And yes, I missed George R.R. Martin, but there's a real-life game of thrones happening right here right now - though with far more ink spilt than blood. So far it's as buzzy and lively as you'd...
The Scottish Poetry Library this year reaches its 30th birthday, an occasion celebrated with a special event at the Edinburgh International Book Festival. Founded by Tessa Ransford, the Scottish Poetry Library initially consisted of "some rooms off the Royal Mile in the Old Town of Edinburgh, 300 books – mostly donated – and a part-time staff of two." Supported by the Scottish Poetry Library Association, founded in 1982,the Library itself opened January 1984 "in the former packing-room of publishers Oliver & Boyd in Edinburgh's historic Tweeddale Court." In 1999, the Library moved to "an award-winning building designed by Malcolm Fraser Architects...
Loncon 3, the 2014 incarnation of Worldcon and "the 72nd World Science Fiction Convention," held at ExCel in London's Docklands, is playing host this Sunday August 17th to the Hugo Awards, "the leading award for excellence in the field of science fiction and fantasy," in an event due to be streamed live to fans worldwide. According to information already released by Loncon 3, "participation in the Hugo Awards is now officially at an all-time high. Loncon 3 received 3,587 valid Hugo Award final ballots (3,571 online, 16 paper). The previous high was 2,100 final ballots cast by members of the...
The Carnegie UK Trust, "one of over twenty foundations established by Andrew Carnegie," is releasing some £200,000 ($335,440) to help UK public libraries "future-proof their services." According to the Trust, "the three year funding programme, 'Carnegie Library Lab' will create partnerships with up to 15 public libraries to support innovative practice and show that book lending is only one of many services that libraries can deliver." Without directly challenging recent UK government policy on libraries, the Trust states in its materials that: The Carnegie name is synonymous with support for public libraries and Carnegie Library Lab has been launched to continue this...
Class, today's math question is: How many UK authors can you buy for the cost of a single full-page New York Times ad? And we're going to compare the average median income of a British author, as calculated by the the UK Authors' Licensing & Collecting Society (ALCS), with the cost of a full-page ad in the Sunday edition of the New York Times, as provided by ... the New York Times. "The Times ad, which cost $104,000, was paid for by a handful of the more successful writers," states the NYT. "In 2013, the median income of the professional author...
UK Prime Minister David Cameron has thrown his weight behind the widely criticized policy introduced by Justice Secretary Chris Grayling of banning book deliveries to prisoners. After refusing to meet a delegation of writers and intellectuals at No.10 Downing Street, Cameron has replied to the protest letter they delivered, pointing out that "the Government has not banned prisoners' access to books" - something that no one accused the government of doing in the first place. In his note, here courtesy of The Guardian, Cameron points out that "there is statutory library provision for every prison", and that "should a prisoner wish...
Simon Marshall-Jones is founding publisher and editor at Spectral Press, the small but already highly regarded British producer of horror and dark fiction chapbooks and anthologies. I spoke to him about what prompted him to publish in this genre and about how viable an operation of this kind is in the modern publishing environment. TeleRead: What prompted you to found an independent press focused on the horror/dark fiction genre? Simon Marshall-Jones: At my first convention in 2010, Fantasy Con in Nottingham UK, I was handed a pair of Nightjar Press chapbooks by Nicholas Royle to review for the website I was then working for. After...
Today, August 11th, marks the birth of Christopher Murray Grieve, otherwise known as Hugh MacDiarmid, one of the greatest Scottish writers of modern times. He was also one of the most fervent and articulate advocates of an unique Scottish identity, and practically the instigator of the modern Scottish Renaissance in Caledonian literature and art. And in this year of the Scottish referendum on independence from the United Kingdom, it's worth looking at MacDiarmid's influence on modern Scottish nationalism, and how much he did to help - or hinder - the movement. Politically as well as poetically engaged, MacDiarmid was an early...
UK imprint Spectral Press, "a British Fantasy Award-nominated small independent imprint publisher," has hitherto been known for "very limited edition signed and numbered single story chapbooks," as well as occasional themed anthologies such as "an annual Christmas Ghost Story anthology." They made something of a departure, though, with "the very first volume of what is hoped to be an annual publication, The Spectral Book of Horror Stories," and with good reason. In an introduction that harks back to the great Fontana and Pan series of UK horror anthologies of the 1960s and 70s, Mark Morris explains that his ambition "is for The...