Posts tagged
The Bookseller
Last week, The Bookseller carried an interview with Authors Guild President Roxana Robinson warning that writers should not contribute free work to popular websites in order to gain "exposure." Robinson holds that that by doing so they are devaluing the efforts of those who write for pay, and the promotional efforts may not even be effective. The rest of the piece was dedicated to demonizing Amazon and Google, but Nate Hoffelder at Ink, Bits, and Pixels has already done an excellent job picking apart those claims and the motives behind them, and I see no point in duplicating his...
Author David Nicholls's keynote speech at the London Book Fair Digital Minds Conference appears to have been garnering quite a bit of ridicule, as well as attention, for his claim that showrooming is just a "genteel form of shoplifting." And far be it from me to hold back. So here's an equally infantile but just as provocative counter-claim: Publishers, and to a lesser extent bookshops, are in a conspiracy to systematically cheat their customers. How? By repackaging their own legitimate birthright and selling it back to them, at a level of profit dictated only by production costs and how much...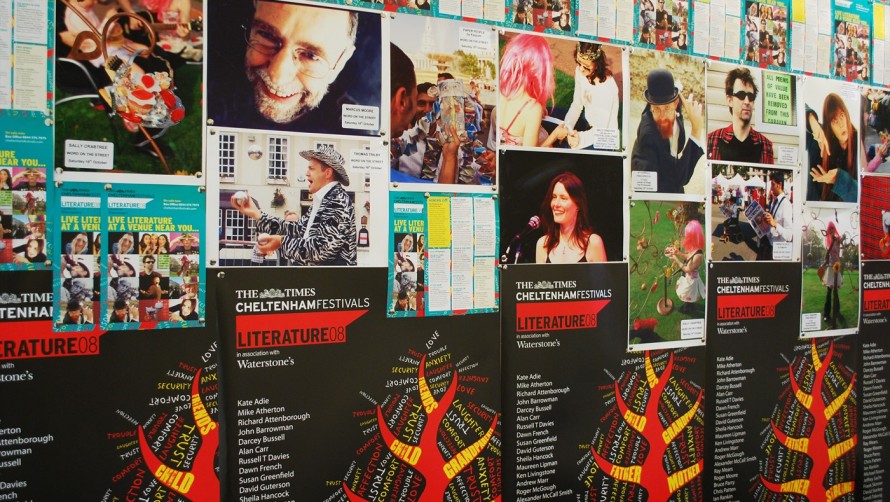 The topic of fair pay for authors and other speakers participating in literary festivals is one that simply doesn't ever seem to go away. I wrote a piece a couple of years ago highlighting how, in the words of Susan Hill, "litfests make a lorra lorra money for those who run them" - and those organizers and managers sometimes seem content to take that money off the table while letting little or none of it go back to the writers whose names crowd their programs. Now Jane Furze, the director of the Cheltenham Festival of Literature, has made a public...
Tesco has followed through on widespread predictions, and followed the sale of its Blinkbox video service and telecoms provider platform with the disposal of its other Blinkbox-branded online media ventures, including Blinkbox books. Tesco has sold its streaming music service, Blinkbox Music, to Australian streaming platform Guvera, as detailed in an announcement, which states that: "The acquisition of blinkbox Music will help significantly accelerate the growth of Guvera's business.  Leveraging blinkbox Music's deep technical, product, marketing and content expertise will allow Guvera to expand into Western Europe faster." The Bookseller, meanwhile, quoted a Tesco spokesperson saying that the Blinkbox Books service would...
As a recent, rather vexed, letter to the UK Guardian points out, publishers and booksellers facing an apparent decline in appetite for the printed word ought also to be looking to their libraries - and supporting them more. Because it's a no-brainer to conclude that the more libraries are buying books, the more robust and healthy the book trade will be. In the context of a recent article in The Bookseller on apparent declining sales for adult print fiction in the UK, the letter writer, a Ralph Gee of Nottingham, asks: Has the editor of The Bookseller compared the fall of print sales...
Despite the best efforts of UK business rates and rent setters, and Big Publishing, British independent booksellers appear not to have been killed off yet, but are in fact thriving, at least if a piece in The Bookseller, reporting the results of its own survey, is anything to go by. The Bookseller's Independents Christmas Trading Survey may not have the largest sample size on record, at just 57 respondents, but with a total of just 987 still in business as of early 2014, according to the Booksellers Association, it is fairly representative. And it indicated that almost 80 percent of the respondents saw...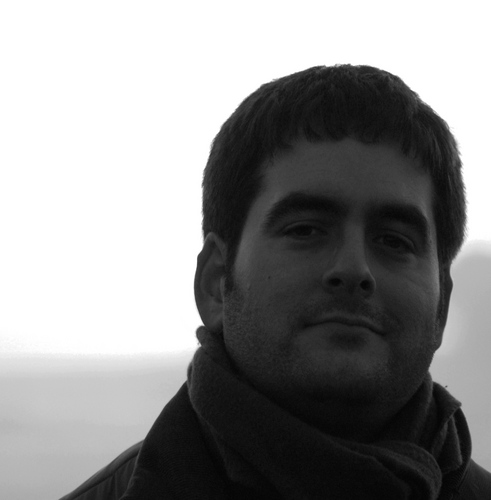 The news, first broached by The Bookseller, that Eoin Purcell, veteran Irish publisher and mainstay of the publishing and digital change debate, has been appointed as leader of the Amazon Publishing team in London, has been greeted with unexpected applause in some quarters - and with some hand-wringing. Porter Anderson, another name not exactly unknown in modern publishing circles, says in his thought piece "Corporate Blues: Right Man, Right Job, Lost Voice," that: "I'm both heartened and saddened by this news." Anderson writes in great depth about both the positive and negative sides of this announcement, but leading on the positive,...
The Bookseller is devoting headline space to the contribution by UK authors - most of them neither Scottish nor resident in Scotland - to an open letter signed by "over 200 great names" on behalf of the Let's Stay Together campaign, which aims to give "a voice to everyone who doesn't have a vote in the decision to break up Britain," in the runup to the historic referendum on Scottish independence in September. British historian and author Tom Holland, who has also written an extensive piece in the New Statesman on the issue, is organizing the letter campaign in partnership...
In the immediate aftermath of the latest Hugh Howey-helmed AuthorEarnings report, which came hard on the heels of the UK Society of Authors' lamentation over the state of ... well, author earnings ... , The Guardian sought out SoA general secretary Nicola Solomon and Philip Jones, Editor of The Bookseller, for their reaction to the report. And the response from The Bookseller's corner at least was not exactly positive. In The Guardian, Jones said: "this is a very narrow selection of a particular type of market at a particular time ... you can't extrapolate from bestseller rankings on the Kindle store...
In the context of Joanna Cabot's recent post asking "Would Anyone Care About the Amazon/Hachette Dispute If it Wasn't About Books?", it's worth picking up the editorial "Disinterested? Moi?" by Philip Jones, editor of The Bookseller, about the primacy of the book. "It is the books that should do the talking, not the publisher," he declares. "Publishers may make books, but it is the books that maketh the business." Few actual authors would disagree with that. Jones follows with the creed he came into the job with: "my job was to support the book. We could be rude about publishers, booksellers,...
[caption id="attachment_94689" align="alignright" width="150"] Hugh Howey[/caption] Hugh Howey recently posted a thoughtful piece on the future contribution of self-publishing to literary fiction which seems to have sort of got lost amid all the excitement over his latest AuthorEarnings report and the Hachette/Amazon face-off. It's no surprise to see him come out in favor of self-publishing in no uncertain terms - to whit, "Self-publishing will save literary fiction ." But as alway's it's worth hearing his arguments. Howey takes issue with the alarmist talk of Philip Gwyn Jones, former books publisher of Granta, in The Bookseller that literary publishing is in crisis, and...
A just ever so slightly surprising headline has appeared in The Bookseller, bible of the UK book trade. "Hemingway's work goes digital for the first time," it claims. And for one anxiety-inducing moment, I rushed to Amazon to check if it was true. After all, my old Microsoft Reader copy of A Moveable Feast is so outdated that I can't even read it any more now that the DRM is messed. Could I have been unwittingly supporting piracy all this while? No, as it happens, even the UK Kindle Store is stuffed with Kindle works by Ernest Hemingway. The confusion seems...