More on TechnologyTell: Gadget News | Apple News
Posts tagged
tablets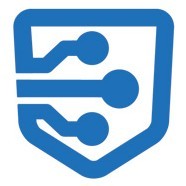 Pocketables is one of the longest-established mobile device and portable digital technology websites and online magazines, in business since 2006. Its readership is one of the more loyal, dedicated, and better informed in the mobile device space, so their current usage habits and opinions regarding tablets and mobile tech are pretty representative of high-end leading-edge users as a whole. And when current editor-in-chief John Freml decided to poll the readership on this topic a short time ago, he came up with some fairly pronounced findings. "Depending on the person you talk to, tablets are either the best thing since sliced bread,...
Two sequential research reports paint a stark - if you're a Microsoft exec or an Apple fan - picture of how the personal computer and digital device market is evolving. A Gartner Inc. report dated March 3rd found that "Worldwide Tablet Sales Grew 68 Percent in 2013, With Android Capturing 62 Percent of the Market," and with a conspicuous year-on-year market share decline for Apple. A day later, on March 4th, International Data Corporation (IDC) released its findings that PC market shipments are expected " to Fall by -6% in 2014 and Decline Through 2018." The Gartner figures show Apple's iOS-based tablet...
The latest research report from GigaOm Research, "Forecast: Global tablet shipments, 2012-2017," authored by Peter Crocker, "founder and principal analyst at Smith's Point Analytics, a full service market research and consulting firm focused on the mobile and wireless industry," sees a tablet market experiencing a growth slowdown in developed Western markets for good reason. Although, the report observes, "shipments of tablets worldwide will grow at a 29 percent  rate compounded annually (CAGR) from 179 million in 2013 to 427 million by 2017," overtaking PC shipments in 2015, all is not entirely calm seas and plain sailing for the tablet market. The...
Giving Up the Quest for Literary Hipsterdom (Book Riot) I knew the price would be exorbitant and unaffordable, but I wanted to prove to him the I was initiated. I hoped to demonstrate I was more than another wandering student or feigning hipster looking for a cheap copy of Ulysses or A Moveable Feast. *** Does the Publishing Industry Discriminate? (GoodeReader) A quick search of the Amazon Kindle store reveals over two million titles, both legacy and self-published. But a search for books tagged "African American" reveals only slightly more than 15,000 titles combined. *** How to Make Your Tablet Safe for Kids (The Digital Reader) Have...
FAA Approves Microsoft Surface 2 for Pilot's ElectronicFlight Bags (GigaOM) The Federal Aviation Administration approved Microsoft's slate for Class 1 or 2 Electronic Flight Bags this week. *** Libraries Fight Back Against Planned Closings (GoodeReader) With libraries around the world coming under almost as much threat of demise as brick-and-mortar bookstores, one UK library system is taking legal action to fight back against proposed budget cuts in their county that will mean the planned closing of a number of local public libraries. *** US Copyright Lobbyists Equate Fair Dealing To Piracy And Copyright Infringement (Techdirt) Yep, the problem here is fair dealing (the Canadian version of fair...
e-Reader Retail Display Stands from Around the World (GoodeReader) Amazon, Barnes and Noble, Kobo and Sony all sell their devices in bookstores, big box stores and in different tech shops all over the world. Today, we take a walk around the world and see how different brands invest in retail visibility and laugh at some of the feeble attempts. *** How Common Are Traditional Publishing Horror Stories? (Digital Book World) Such horror stories often seem pervasive, and they easily become rallying cries for self-publishing and the greater control it provides authors. Are these tales of dissatisfaction with traditional publishing notable exceptions, or are they...
The latest figures from the International Data Corporation (IDC) Worldwide Quarterly Tablet Tracker indicate that, despite a strong fourth quarter of 2013, with total tablet shipments that represent "62.4 percent growth over the previous quarter and 28.2 percent growth over the same period a year ago," the tablet market may be slowing its breakneck growth. "While the market's growth rates remain impressive, they're down dramatically compared to the year-over-year rates of the same quarter one year ago (87.1 percent) and indicate a significant slowing of the overall market," observes IDC. "It's becoming increasingly clear that markets such as the U.S. are...
A new survey from Princeton Survey Research Associates International and made available through Pew Internet indicates that "the proportion of Americans who read e-books is growing," while "more also own dedicated e-reading devices." The survey, one of the first of the new year and based on a sample of just over 1000 adults surveyed in January 2nd-5th, 2014, indicates that "the percentage of adults who read an e-book in the past year has risen to 28%, up from 23% at the end of 2012.' That said, the survey also concludes that: "print remains the foundation of Americans' reading habits. Most people...
Figures from story-sharing and writers' social media platform Wattpad suggest that today's tablets are becoming as much the writer's tool of choice as their classical namesakes were for Greek and Roman scribes. And although I haven't been able to track down the original Wattpad press release, the data points quoted from it and shared via Mediabistro are compelling enough. According to these, more than 50 percent of its members have contributed a story to Wattpad via either tablet or mobile phone during 2013, with more than 83 percent of access to Wattpad from such devices. According to the quted press release,...
Tablets in Schools: What's Ahead in 2014 (The Digital Shift) This year, success stories will emerge. Districts that took the time to properly implement tablet rollouts will see results. If you're in such a district, please write and share! *** On Software Quality and Building a Better Evernote (Evernote) I could quibble with the specifics, but reading Jason's article was a painful and frustrating experience because, in the big picture, he's right. We're going to fix this. *** Consumers Warned Against Showrooming (GoodeReader) A name has been given to an evil that plagues independent bookstores, a practice that was blamed largely for the demise of the Borders...
Polaroid, E-Fun to Launch Tablets at CES 2014 (The Digital Reader) CES 2014 is only 4 days away and it's pretty clear that there will be a bounty of budget tablets on display. *** How to Use Your Nook HD or HD+ Outside the USA (GoodeReader) If you live outside of those two countries you will have a fairly difficult time getting yourself up and running. Today, we look at what you need to do to use the Nook HD and HD+ outside the USA or overseas. *** McSweeney's & The Paris Review Offer Joint Subscription Deal (GalleyCat) McSweeney's Quarterly Concern and The Paris Review have teamed...
I admit it. I'm a geek, and I love using my Google Analytics app on my Nexus 7. I often check it multiple times a day to see how the site is doing and which stories are performing well. We didn't post many stories yesterday, but our site numbers were pretty good. I was curious to see which stories performed well. I thought it would be an interesting insight into what people were reading on Christmas Day. By the way, it wasn't the stories we posted yesterday. Those performed miserably. There were the (for us) usual suspects. The Streaming Amazon Instant Video...