More on TechnologyTell: Gadget News | Apple News
Posts tagged
tablets
Let's be Sensible About Screen Time with Toddlers (Teachers with Apps) iPads and screen time with kids younger than 2 may be just fine according to Dr. Dimitri Christakis from the Seattle Children's Research Institute's Center for Child Health, Behavior and Development. *** A Modest Proposal for Scaled-Up Open Access (The Scholarly Kitchen) The basic structure of Kennison and Norberg's proposal is a three-way partnership between higher-education (HE) institutions (as funding bodies), libraries (as archives and distribution nodes) and scholarly societies (as gatherers, editors, and presenters of content). *** On World Press Media Day, a Look at New Media's Double-Edged Sword (Media Shift) This cycle of Internet...
Tablets Take More Older People Online, British Research Shows (GigaOM) Older people are increasingly going online, in part thanks to tablets, according to the U.K. telecommunications regulator. *** Amazon Stops Selling Kindle DX (GoodeReader) Amazon has just discontinued their 9.7 inch e-reader, the Kindle DX. *** I'm a Book Club Dropout (Huffington Post) Of course, if reading really is antisocial, it's unsurprising that a social club centered on that activity would be difficult to sustain. *** Hello! Books are Digitally Different (Brave New World) Whatever the route taken the stupid thing would be to continue to merely pour the same content into a digital container. This logic is flawed as...
I have to be grateful for The Bookseller sometimes. For its boycott of Author Solutions advertising. And now for its heroic readiness to fork out £1980 ($3326) for a copy of the CHILDWISE Monitor Report 2013-14 from CHILDWISE,  "leading research specialists on children, young people and their families" with a "panel of over 1000 schools throughout the UK." And this Monitor Report states, according to The Bookseller, that one in five of UK children (going by its sample) read on a tablet. The Monitor Report, "a comprehensive annual report focused on children and young people's media consumption, brand attitudes and key...
iPads and tablets now appear set to join ebooks, the Internet, television, bicycles, and other agents of moral decay as hate figures in the latest press-stoked moral panic in the UK. As reported in the UK Daily Telegraph, the Association of Teachers and Lecturers has issued research claiming that tablet addiction has left a generation of manually challenged British children. The Daily Telegraph cites an ATL conference speaker who warns of "increasing numbers of young pupils who can swipe a screen but have little or no manipulative skills to play with building blocks or the like." The ATL will also apparently...
My Two Months with a Chromebook (Dear Author) I like to try out different types of computers, especially laptops. I've needed the portable form factor since I was in graduate school and through the years I've tried them all. *** How to Choose the Right iOS App for your Notetaking Needs (GigaOM) With so many note apps in the app store it is hard to pick the right one. Making the correct choice depends on what you are looking for as the best note apps have features all their own. *** More Bad Advice on Piracy for Authors & Readers (The Digital Reader) It is easy...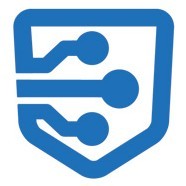 Pocketables is one of the longest-established mobile device and portable digital technology websites and online magazines, in business since 2006. Its readership is one of the more loyal, dedicated, and better informed in the mobile device space, so their current usage habits and opinions regarding tablets and mobile tech are pretty representative of high-end leading-edge users as a whole. And when current editor-in-chief John Freml decided to poll the readership on this topic a short time ago, he came up with some fairly pronounced findings. "Depending on the person you talk to, tablets are either the best thing since sliced bread,...
Two sequential research reports paint a stark - if you're a Microsoft exec or an Apple fan - picture of how the personal computer and digital device market is evolving. A Gartner Inc. report dated March 3rd found that "Worldwide Tablet Sales Grew 68 Percent in 2013, With Android Capturing 62 Percent of the Market," and with a conspicuous year-on-year market share decline for Apple. A day later, on March 4th, International Data Corporation (IDC) released its findings that PC market shipments are expected " to Fall by -6% in 2014 and Decline Through 2018." The Gartner figures show Apple's iOS-based tablet...
The latest research report from GigaOm Research, "Forecast: Global tablet shipments, 2012-2017," authored by Peter Crocker, "founder and principal analyst at Smith's Point Analytics, a full service market research and consulting firm focused on the mobile and wireless industry," sees a tablet market experiencing a growth slowdown in developed Western markets for good reason. Although, the report observes, "shipments of tablets worldwide will grow at a 29 percent  rate compounded annually (CAGR) from 179 million in 2013 to 427 million by 2017," overtaking PC shipments in 2015, all is not entirely calm seas and plain sailing for the tablet market. The...
Giving Up the Quest for Literary Hipsterdom (Book Riot) I knew the price would be exorbitant and unaffordable, but I wanted to prove to him the I was initiated. I hoped to demonstrate I was more than another wandering student or feigning hipster looking for a cheap copy of Ulysses or A Moveable Feast. *** Does the Publishing Industry Discriminate? (GoodeReader) A quick search of the Amazon Kindle store reveals over two million titles, both legacy and self-published. But a search for books tagged "African American" reveals only slightly more than 15,000 titles combined. *** How to Make Your Tablet Safe for Kids (The Digital Reader) Have...
FAA Approves Microsoft Surface 2 for Pilot's ElectronicFlight Bags (GigaOM) The Federal Aviation Administration approved Microsoft's slate for Class 1 or 2 Electronic Flight Bags this week. *** Libraries Fight Back Against Planned Closings (GoodeReader) With libraries around the world coming under almost as much threat of demise as brick-and-mortar bookstores, one UK library system is taking legal action to fight back against proposed budget cuts in their county that will mean the planned closing of a number of local public libraries. *** US Copyright Lobbyists Equate Fair Dealing To Piracy And Copyright Infringement (Techdirt) Yep, the problem here is fair dealing (the Canadian version of fair...
e-Reader Retail Display Stands from Around the World (GoodeReader) Amazon, Barnes and Noble, Kobo and Sony all sell their devices in bookstores, big box stores and in different tech shops all over the world. Today, we take a walk around the world and see how different brands invest in retail visibility and laugh at some of the feeble attempts. *** How Common Are Traditional Publishing Horror Stories? (Digital Book World) Such horror stories often seem pervasive, and they easily become rallying cries for self-publishing and the greater control it provides authors. Are these tales of dissatisfaction with traditional publishing notable exceptions, or are they...
The latest figures from the International Data Corporation (IDC) Worldwide Quarterly Tablet Tracker indicate that, despite a strong fourth quarter of 2013, with total tablet shipments that represent "62.4 percent growth over the previous quarter and 28.2 percent growth over the same period a year ago," the tablet market may be slowing its breakneck growth. "While the market's growth rates remain impressive, they're down dramatically compared to the year-over-year rates of the same quarter one year ago (87.1 percent) and indicate a significant slowing of the overall market," observes IDC. "It's becoming increasingly clear that markets such as the U.S. are...