More on TechnologyTell: Gadget News | Apple News
Posts tagged
Stephen King
You'd think that birthing American horror's favorite son would give a U.S. state a broad institutional commitment to supporting the horror genre and honoring its local exponents. Well, apparently not. Because a library in Maine has declined the bequest of the archive of local horror writer Rick Hautala, citing lack of resources to properly support and maintain it. As reported in the Portland Press Herald, Stephen King's home town journal, Hautala's widow is upset that his gift of his archive has been turned down by the Walker Memorial Library in Westbrook, Maine. "Holly Newstein-Hautala offered Rick's archives—manuscripts, letters, etc.—to the Walker Memorial...
Six of the early books by Stephen King are being re-issued as deluxe editions. The novels - Carrie, Salem's Lot, The Shining, Night Shift, The Stand and Pet Sematary – were released between 1974 and 1983 through Doubleday. The re-issued books will go through Cemetery Dance Publications with over-sized editions on heavy paper, according to The New York Times. The books will also have new artwork for the dust jackets with new introductions by King. According to the report, the 40th anniversary edition of Carrie will include an essay by Tabitha King, six paintings by Tomislav Tikulin, and a reproduction of the telegram Doubleday...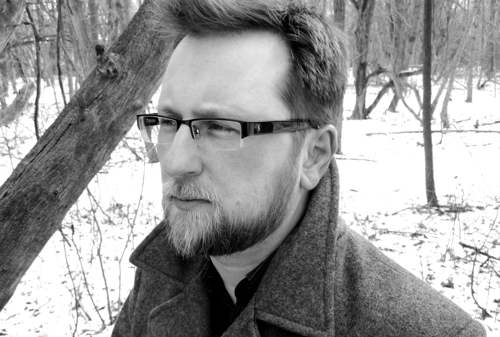 Noted Canadian horror and dark fiction writer Simon Strantzas has given an interview to C. Derick Varn at Former People on the current climate in horror, weird fiction, dark tales, and the other genre definitions that cluster around the heart of darkness. And he feels, with some qualifications, that there has been a broad revival or resurgence in this area. "I think it's true to say that in the last few years a style of fiction more grounded in the classically weird seems to have a louder voice than in the past," he says. And although Strantzas attribtues this partly to...
[easyazon-image align="right" asin="1476727651" locale="us" height="160" src="http://ecx.images-amazon.com/images/I/513Af1pjdGL._SL160_.jpg" width="106"] Many of you probably also follow Digital Book World's Best Seller List and their round-up of the average price points of best selling books. I appreciate their coverage and analysis of the rise and fall of e-book pricing. Which is why I was surprised to read their story this morning and see an important data point not covered. They discuss Stephen King's new book, Doctor Sleep, and its rise to the top of the list, probably in part because of the unexpected price drop on the book. I know I bought it because of the drop....
Currently I'm enjoying the pleasure of reading [easyazon-link asin="1607013975" locale="us"]The Year's Best Dark Fantasy & Horror: 2013 Edition[/easyazon-link] from Prime Books, prior to reviewing it (of which more anon). And coincidentally, it comes concurrently with an article that delves into what's wrong with the genre, courtesy of its eminence noir, Stephen King, who just happens to have been born on September 21st, 1947. And King is not happy with his peers. In his interview with The Guardian, he calls: "Twilight and books like it tweenager porn. They're really not about vampires and werewolves. They're about how the love of a girl can...
An article on the Digital Reader about the 4th anniversary of the Nook e-books store prompted me to look back to the turn of the millennium. It was a period in the history of e-books that I don't think most us think about as much. It was a couple of years after the founding of Peanut Press, so people had time to get used to the idea of e-reading—and big stores like Amazon and Barnes & Noble were starting to get interested for the first time. And that's what led to a very brief e-book bubble. In March 2000,...
Six Digital Publishing Startups to Watch (paidContent) You know you can blog with Tumblr or WordPress, or self-publish a book on Kindle or iBooks. But what's next for the publisher who wants to sell a mobile-native magazine, or the blogger who's sick of messing with plugins? Toronto Mayor Rob Ford Has Inspired an Entire Collection of Fan Fiction (The Atlantic) Emily Keeler, editor of Toronto-based zine Little Brother, reads a lot of literature for a living. But for the past six weeks, she confesses she's found the news stories coming out of Toronto City Hall more entertaining than most of the novels she's read...
Charles Ardai, the publisher for Hard Case Crime, the publisher of Stephen King's latest book Joyland which King elected not to release as an e-book yet, has been in touch with Mediabistro's AppNewser about potential scan-and-post electronic piracy of the paper book. All in all, he doesn't seem too bothered. The book would have been pirated no matter what, he said. They will, of course, try to stamp out piracy where they find it, but there are so many pirates and pirate sites that it's an endless game of whack-a-mole that Ardai compares to the "war on drugs." (Ardai is...
Get ready for some JFK-era fireworks. This is the year that was. Back in May of 2012, I wrote a blog post for a Hollywood website known as The Wrap that was headlined, "Lee Harvey Oswald Tried to Prevent JFK Assassination, Manuscript Says," and the post got dozens of conspiracy-oriented comments, both pro and con. The manuscript in question is now a book—a ''nonfiction novel,'' whatever that is—and it has been published as both a POD paperback and an e-book. Is America ready? As I noted  in my piece, "Lee Harvey Oswald was framed with a surgically-created double, and inspired to try to save JFK by Frank Sinatra in...
Stephen King & John Mellencamp Create Interactive eBook (GalleyCat) A week after making news about avoiding an eBook edition of Joyland, novelist Stephen King has created a supernatural digital book called Ghost Brothers of Darkland County. --- E-Books Are Gripping Story at BookExpo America (WSJ) When the book industry gathers at BookExpo America this week in New York, among the hot titles they'll preview will be Malcolm Gladwell's "David and Goliath: Underdogs, Misfits, and the Art of Battling Giants." It could be a metaphor for the debate about the industry's future that will likely dominate much of the backroom chatter at the show. --- A Reading of Relief at Annual Book Show (New...
This post comes out of a tendency I've noticed in myself, as well as in very many self-published authors across the Kindle Boards, on Facebook, on Twitter and elsewhere. It's a tendency that does reflect the early maturity of the self-publishing sector, as well as the lonesome cowboy mentality of many self-published authors. Because that Wild West of limitless opportunity that many lit out for is now (so the self-publishing community tattle has it, at any rate) overrun not only by robber barons but also by snake oil sellers peddling not-enormously-useful advice and services. When digital disruption first began to impact the publishing...
Whenever Stephen King releases a novel, readers line up to grab his latest book. But those looking to download the digital version of Joyland might never get the option. King will not release Joyland as an e-book when it comes out on June 4, according to the Wall Street Journal. King, an e-book pioneer, held on to the novel's digital rights in hopes of spurring his fans to buy the print edition in bookstores. He said it is unclear when he will make the coming-of-age tale available digitally. "I have no plans for a digital version," Mr. King said. "Maybe at some point,...