Posts tagged
Staples
If you're in the USA, you have a Staples in your area, and they still have 2013 Nexuses in stock, you might be able to get a really good deal. Android Authority has the details on a coupon good for $100 off the 16 GB and 32 GB Nexus 7 tablets. This would cut their price down to $99 and $159, respectively. For a tablet as good as the N7 '13, that's a steal. They're already out of stock online, so you'd have to go into a store to get the deal. On a related note, Nate at The...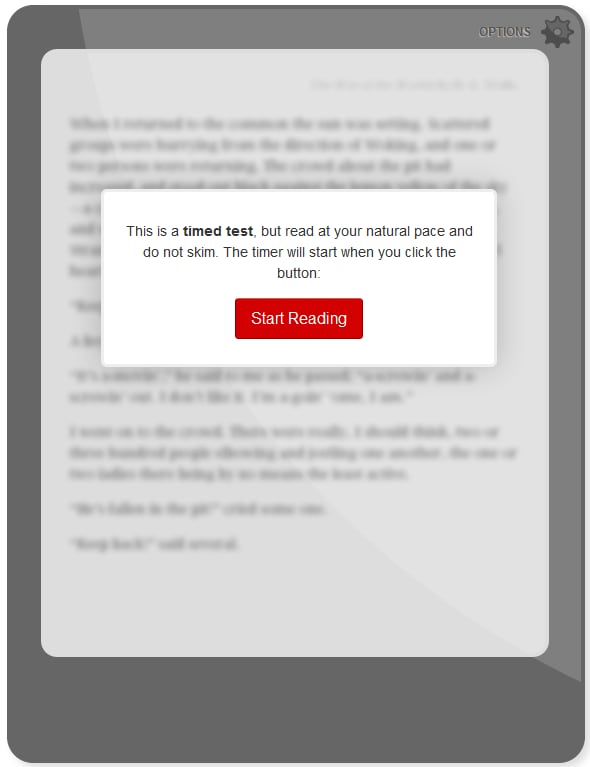 Staples has posted a fun little reading words per minute test. It gives you snippet of a popular book and then asks three questions to ensure you retained what you read. Then it will tell you how many words per minute you read. I got 541 words per minute, which put me someplace between "average college student" and "high-level executives." Let us know your score in the comments. Source: Staples eReader Department...
Not sure how I missed seeing this when it came out a couple of weeks ago, but it turns out that a couple of the store chains where Amazon had experimented with placing its order pickup lockers decided to end the experiment and yank the lockers from their stores. Staples (which I knew about) and Radio Shack (which I didn't) decided the lockers weren't right for them, and out they go. Not that it's a big surprise. The idea that people coming in to pick up something from the locker might also buy something at the store works a lot better...
There's been a lot of speculation lately around Amazon's long-term strategic intentions and its overall modus operandi. David Streitfeld's New York Times blog opined that, "it has made the future of bookselling seem as if it will inevitably be owned by Amazon." Others have been very quick to pick up on the organizational and technological pincer movement that enables this market dominance, with "green marketing and business ethics success expert" Shel Horowitz, for instance, remarking that: "This is what happens when a company gains a market share bordering on monopoly—while establishing a tech and logistics infrastructure that would be very difficult for a new...
By Jenni Lada Need a new tablet? Staples has a fantastic deal July 7-13, 2013. Brace yourself: You can now get a Nexus 7 32GB tablet for only $199. It's an incredible deal, and one any potential Android tablet owner should consider. See, a Nexus 7 32GB tablet normally costs $249.99. Usually, it's the 16GB model that's $200. But for this week, Staples is taking $50 off the price of one of the best tablets out there. This model has between eight and 10 hours of battery life, depending on what you're doing. Plus, with Android 4.2 Jelly Bean and a NVIDIA Tegra 3...
The world's first ever Windows 8-powered tablet to sport an 8-inch display has been the star of numerous "leaks" over the past couple of months, plus one or two (more or less) official intros, but it's only now available for pre-orders. The name is W3, Acer Iconia W3, and Amazon and Staples are the first online retailers to (promise to) ship it. Both sellers have the 8-incher listed at $379.99, but for now you'll probably be more inclined to deal with Staples, as shipping is said to only take between one and seven business days. Meanwhile, Amazon vows to deliver the W3 in no less than three weeks, which is not exactly an eternity,...
There is a great thread going on at Mobile Read on the Kobo series and their success in Canada. The poster, Scrapking, points out that Kobo was not the first reader available in Canada—that honor goes to Sony—but it has now become by far the dominant. The evidence? A glance at the flyers the big electronics chains are putting out these days. Scrapking reports: ♦ Future Shop: half-page spread, all Kobo products but one ♦ Best Buy: half-page spread, all Kobo save a lone Sony placed off to the side ♦ Staples: 'big' spread featuring all Kobo and no competitors at all ♦ The Source: two kobo mentions in main...
Jon Cog of the Me and My Kindle blog gave us a very convenient heads-up yesterday about Amazon's Black Friday plans for the Kindle Fire. As he reports on his site: Amazon's retail-store partners, like Best Buy, OfficeMax, Staples, or Office Depot, [are] reportedly not allowed to lower the actual price of the [Kindle Fire], but they're doing the next best thing. If you purchase a Kindle Fire tablet, they'll just give you some money back in the form of a gift card! Check out Jon's post for details on the sales being offered by the four brick-and-mortar retailers mentioned above. Of course, it's worth bearing...
Reuters had an interview today from Demos Paneros, president of U.S. Retail for office chain Staples, Inc., in which he said that Amazon is providing Staples "up to five or six tablet SKUs". A number of news sources, including our own sister blog Gadgetell, have seized on this to suggest that there are "five or six" new tablets coming from Amazon. However, Gizmodo points out that "five or six SKUs" simply means that there will be five or six different options for the same one or two tablets. A 7" 8 GB tablet will have a different SKU than...
From the press release.  The "full featured e-mail" statement is in the last paragraph: Staples, Inc. (NASDAQ: SPLS) and Barnes & Noble, Inc. (NYSE: BKS) today announced that Staples will be selling the NOOK Color(TM), the first full-color touch Reader's Tablet by Barnes & Noble, just in time for the Mother's Day, Graduation and Father's Day gift-giving season. The perfect gift for people who love to read everything, NOOK Color delivers digital books, magazines, newspapers, children's books and more in immersive, rich color, all in one beautiful, thin and highly portable device.  Staples, the...
From the Staples press release: [Staples] announced today plans to offer customers Kindle, Amazon's #1 best-selling, most-wished-for and most-gifted product for two years running. Staples is the only office superstore to carry the wireless reading device in all of its stores nationwide beginning this fall. ... Staples will also carry a full assortment of Kindle accessories. Kindle is part of several new exciting technology products available from Staples in time for the 2010 holiday season. Staples will announce their full line-up of top tech products and other great savings for the season later this fall. ...