More on TechnologyTell: Gadget News | Apple News
Posts tagged
social media
So Twitter wants to change things. According to multiple reports (you can find here, here, and here), Twitter is more than considering changing the way users see their feeds. Exactly how is not entirely clear yet as many have looked at smaller changes such as bringing back out tweets from users you already follow or changing the  algorithm completely by curating content that they think you want to read. That sure sounds like Facebook – and one of the biggest reasons why I use Twitter way more than I use the other guys. So, hopefully, it won't go that way. But this website...
Is Social Media to Blame for the Increase in Graphic Images in the Media? (Media Shift) Social media platforms are the Wild West of publication. Journalists and traditional news publishers are no longer the primary information "gatekeepers" of public discourse; neither are they able to impose their professional publication standards and ethics on social media users and bloggers. *** Hachette, Ingram Drop Plans to Buy Perseus (PW) A letter sent to Perseus employees Thursday afternoon, from Perseus CEO David Steinberger, said that despite much effort from all three parties "we could not reach an agreement on everything necessary to close the transaction." *** If...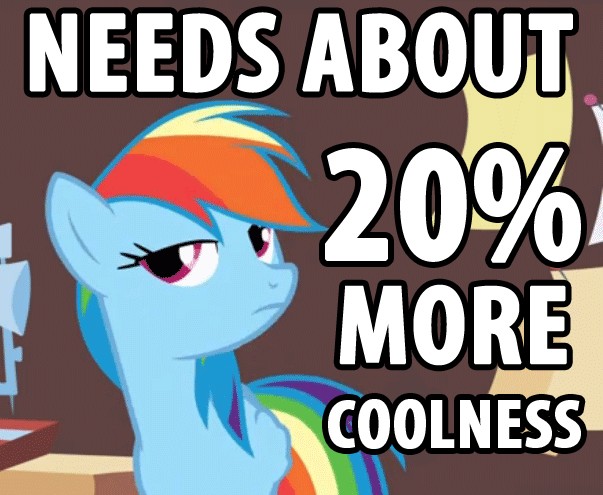 ShortList Magazine, a free giveaway glossy from the land of Cool Britannia which "has the biggest circulation of any men's lifestyle magazine in Britain," has shared with us its guide to "The 50 Coolest Authors of All Time."  It begins: "Writing a runaway literary hit is incredibly hard, and doing it with aching volumes of cool (which is how we'd all want to do it, given the chance) is nigh on impossible. These 50 managed it." Well, here's my view on why cool is something that writers - as opposed to readers of freebie giveaway men's glossies - should avoid...
Libraries are Not a 'Netflix for Books' (Book Riot) If there's one phrase I dislike more than the latest company touting itself as the "Netflix for books," it's when the retort is that such a thing already exists and it's called the library. *** TSA Policy Change Increases Tech Security Burden for Travelling Journalists (Media Shift) Earlier this month, the U.S. Transportation Security Administration announced a new policy requiring that travelers to the United States turn on their devices at the request of airport security personnel. *** The Agony and Ecstasy of Social Media (Dear Author) Today two authors debate the issue of social media in writing....
Readers Gravitate Away from Free Books (GoodeReader) New research is suggesting that giving your eBook away for free might not be effective anymore. *** Social Media Marketing for Novelists, Is Relationship Building (Digital Book World) But social media marketing does not have to mean getting on a loudspeaker and booming out self-lauding messages. That model for promotion is not necessary. Instead, think about marketing as building relationships. *** Art or the Future of the Printed Book? (Brave New World) This weekend in a quiet small local market in Bath we came across two stalls which caught our eye. One was selling lampshades at £75 each and the...
This post arose as an attempt to review Henry Green's inimitable 1945 work Loving, rated by some as one of the best novels of the 20th century, and a masterpiece of dialog - and vernacular speech, in the Cockney and other lower-class English tones of its key servant characters. And it led to a celebrated Paris Review interview with Green - one of the few where the novelist spoke publicly about his own work - by Terry Southern, available in full online. And there, Green shows himself a thoughtful and prescient prognosticator of the future development of writing and even...
For any authors, self-published or otherwise, wondering how to use social media to promote their work, as well as any fans of the dark, weird, and horrible in general, here's an example for you. A group of horror and dark fiction writers has come together to launch "Dark Side of the Sun: A One-Day Sale on Dark Fantasy Horror and Contemporary Fantasy Books" via Facebook, scheduled for June 27th. "Readers rejoice! For one day only, Friday, June 27th, you will be able to buy over a dozen dark fantasy horror and contemporary fantasy novels for just 99 cents each," reads the...
What an honor! Thanks for the #selfie, @BarackObama pic.twitter.com/y5Ww74sEID — David Ortiz (@davidortiz) April 1, 2014 Twice in the last month, two popular selfies were torpedoed across social media. First, it was Ellen DeGeneres' picture at the Oscars and, most recently, Boston Red Sox's David Ortiz took a selfie with President Barack Obama. The Red Sox visited the White House on Wednesday to celebrate their World Series victory last year, as all professional sports team do in this country. Ortiz's selfie generated plenty of attention even more than a day after it was taken because it was revealed that it was a big marketing...
Social Media Editors in the Newsroom: What the Job is Really Like (Media Shift) Monday through Friday, Scott Kleinberg's alarm goes off at 5:30 a.m. The Chicago Tribune social media editor then begins combing the web for news and trends, catching up on anything that happened while he was sleeping. *** A Irish Poetry Crawl for St Patrick's Day (Book Riot) We're taking you on a good old-fashioned Irish poetry crawl, but for this experience you won't have to leave your chair or lift a pint—unless you want to go grab a Guinness and drink along. *** Have a Layover? Hit the Library (NY Times) The Free...
Authors will have to re-think how they use Facebook. The social media company announced its changing the way updates from brand Pages will appear in Facebook feeds. Many authors have fan pages instead of profiles and will need to adjust based on the new algorithms, according to a post from Facebook. Facebook's Chris Turitzin, a product manager, said that it saw text status updates from Pages didn't get as much attention as status updates from friends. We are learning that posts from Pages behave differently to posts from friends and we are working to improve our ranking algorithms so that we do a...
A couple of interesting posts have emerged to kick off the New Year with some useful insights on promotion for self-published authors. The upshot is that self-promotion for self-publishing is more essential than ever before - but also that it doesn't have to be the blight on a writer's life or on cultural values that the likes of Jonathan Franzen periodically portray it as. [caption id="" align="alignright" width="320"] Writer at work[/caption] On his "Let's Get Visible" blog, David Gaughran states simply: "If You Don't Enjoy Marketing, You're Doing It Wrong." In his view, there's nothing so odious about new model promotional methods. His...
The social media site Bookish has been acquired by Zola Books, Publishers Weekly reported on Monday. The site went live in 2013 backed by three of the five big publishers: Hachette, Penguin, and Simon & Schuster. Zola founder and CEO Joe Regal told PW: "Zola and Bookish share a vision of a richer reader experience, connecting readers to their favorite books, authors, tastemakers they trust, and of course to other readers. E-books are becoming personal social networks. Not only can we can read them on phones and devices that we carry with us, but we can also share and comment right inside the...