More on TechnologyTell: Gadget News | Apple News
Posts tagged
social media
The London Book Fair has just issued a release to announce that it "will be holding the first 'virtual conference' for the world of publishing on 18 March 2015. Around The World in 8 Hours will follow the world of publishing across the globe in a day-long series of social media events, culminating with a focus on publishing in the US. These will examine the similarities and differences in the world of book publishing's key markets, covering everything from the Chinese love of serialised fiction to India's mania for contemporary fiction that reworks the country's ancient epics." This event series is...
My Working (or Not) Relationship With Poetry (Book Riot) The task that I feel is going to be the biggest stretch for me by far is poetry. Not LGBT, not authors of color, or even books about indigenous peoples. Poetry. *** The Elephant in the Room is a Phone (The Scholarly Kitchen) According to my log, I came across 150 references to disruptive technology this week.  Or was that 1,150? *** Will the New Kindle Unlimited Expansion Cause Another Dip in Author Payments? (Ink, Bits & Pixels) The news of Kindle Unlimited expansion into Canada and Mexico may bring smiles to the faces of readers but...
The European and International Booksellers Federation (EIBF), the "non-commercial European and International umbrella association representing national Booksellers' Associations and booksellers over the world," has just launched the My Next Read (#mynextread) campaign, inviting readers to "Inspire Europe. Share #mynextread." The campaign urges them to "Snap yourself with the cover of your next read, don't be shy," then "Share: Post it to your Instagram, Twitter or Facebook profile tagged as #mynextread." And finally, "Inspire: You're now inspiring fellow readers across Europe at mynextread.eu." The campaign is yoked together on the My Next Read website with the EIBF's Book Charter, which also urges...
For all those writers and pundits who bemoan, à la Jonathan Franzen, the superficiality, triviality, and general lack of gut-busting seriousness of blogs, Facebook, and social media, it might do some good for them to recall one of the most well-tried literary modes of the last two centuries that just happens to bear a strong resemblance to modern online effusions: the feuilleton. And god forbid, it might even qualify as a genuine literary form and precedent. The 11th edition of the Encyclopaedia Britannica defines it as follows: "FEUILLETON (a diminutive of the Fr. feuillet, the leaf of a book), originally a...
Amazon Discusses Kindle Unlimited & Kindle Select Participation: Digital Book World, Day 2 (Jane Friedman) If you've been watching publishing news over the last 24 hours, then you may have seen a flurry of articles summarizing the Digital Book World session featuring a conversation with Russ Grandinetti of Amazon. These were some of the most memorable takeaways for me. *** Social Media Is Overrated, Seth Godin Tells Publishers at Digital Book World (Digital Book World) Most publishers consider social media an essential part of their marketing toolkits, but author and squidoo.com founder Seth Godin joined Digital Book World 2015 in New York City this...
Showing the kind of ethics you would expect from the owners of Author Solutions, Penguin Random House has apparently been caught out in a lie over the launch of the bestseller Girl Online from social media celebrity Zoella (a.k.a. Zoe Sugg) previously covered in Teleread. Because, as reported in The Bookseller, Zoella was a.k.a. not-the-author, and the ghostwriter who actually penned most of the words, Siobhan Curham, received no credit. And the resulting shitstorm has been enough to drive Zoella herself off the medium that made her - the internet - at least temporarily. And now, The Guardian and many other sources are simply and directly asking: "How much of Girl Online did she really write?"...
A Wall Street Journal article entitled "New Facebook Rules Will Sting Entrepreneurs" on new Facebook restrictions on user news feeds apparently due to come into force in January has already caused a stir in some self-publishing and independent publishing circles, including The Passive Voice. The concern is that the restrictions on how on how much can be promoted or advertised via user news feeds will cut self-published authors and small presses off from a highly important promotional platform. The many kinds of small businesses covered in the WSJ article don't include authors or small publishers, but it's hard to see any...
UK YouTube video blogger (a.k.a. vlogger) Zoella (a.k.a. Zoe Sugg) has become the poster child of near-instant social media auto-stardom - and now authorial success through the pre-sales of her book Girl Online, which as at the time of writing is Number One in the UK Amazon Best Seller charts, after "92 days in the top 100." This echoes the previous point that YouTube celebs are now becoming hot property for hungry publishers. As the author blurb describes her, Zoella "is a 24-year-old vlogger from Brighton, UK. Her beauty, fashion, and lifestyle vlogs have gained her over 5 million YouTube subscribers,...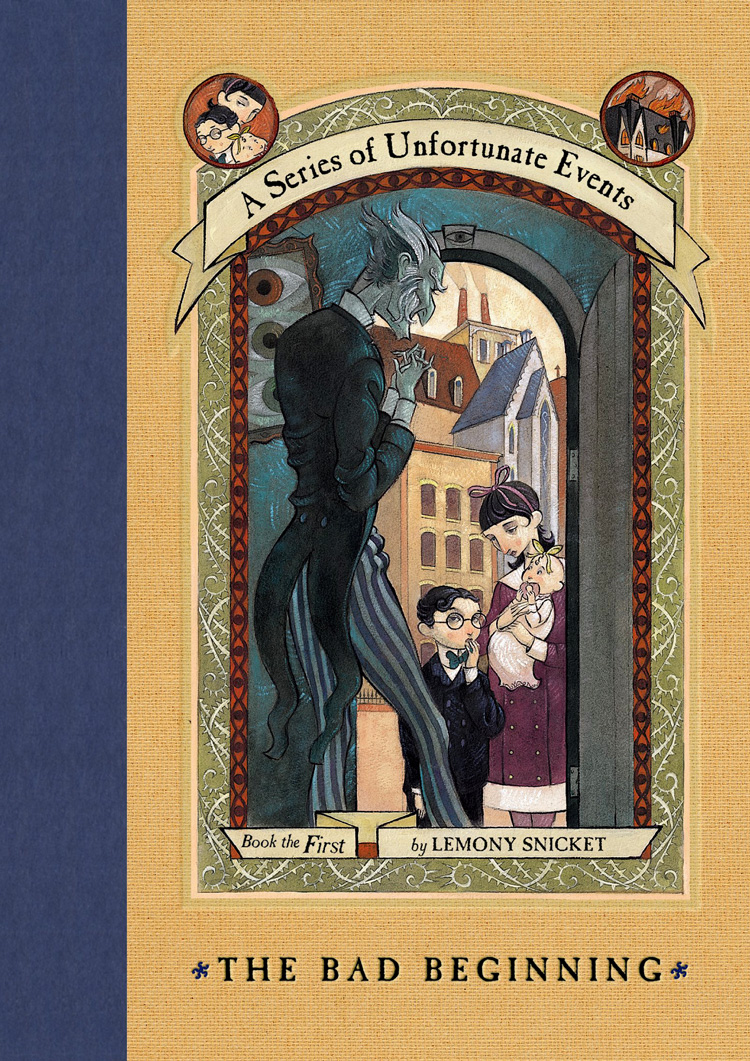 Daniel Handler, better known as Lemony Snicket, turned what should have been a respectful, respectable, but otherwise fairly routine presentation ceremony for the National Book Awards into a social media tempest through a more-than-off-color inadvertent quip about watermelons and Jacqueline Woodson. The National Book Foundation has already posted its own response, stating that "at the National Book Awards, comments were made by the master of ceremonies which were entirely inappropriate, were not authorized by the National Book Foundation and which do not in any way represent the views of this organization. We regret the incident and apologize to all offended by...
For those of you writer folks out there who have defied the wrath of Jonathan Franzen and opted for social media self-promotion as a valid way to publicize your latest epic (self-published or otherwise), here's a useful infographic that details the all-important question of when to Tweet or Share. Courtesy of KISSmetrics, you can work out your social media tactics across all the North American timezones, with some data points applicable to other markets as well. For instance, it's fairly obvious that "Most Facebook sharing is done on Saturday" is likely to remain true for most Western markets, although the...
Is Reading eBooks on your Smartphone a Product of Availability Bias? (GoodeReader) Availability bias is a human cognitive bias that causes people to overestimate the probability of events associated with memorable or vivid occurrences. *** Social Media and Breaking News: Why Authenticity Trumps Authority Almost Every Time (GigaOM) When it comes to breaking news events, many people are willing to overlook the fact that some of the reports they are getting might not be verified or 100-percent accurate, in return for the immediacy and authenticity that comes with a report from someone close to the action. *** How did Amazon End Up as Literary Enemy #1?...
Orion Publishing Group, one of Big Five house Hachette's imprints, has just relaunched its women's fiction (dare I say: chick lit?) reader community platform Cherry Picks as One Book Lane, repurposed as a general book lovers' community, although for now, still appearing under the Cherry Picks microsite at Orion's website. "Cherry Picks is now One Book Lane!" announces the microsite. "Join our online community for book lovers! We know you love discovering new books and we want to help you do just that. Pop in to One Book Lane and find: Competitions you won't get anywhere else; Exclusive features from your...