More on TechnologyTell: Gadget News | Apple News
Posts tagged
Scotland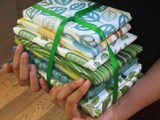 As already noted in Teleread, the Scottish Poetry Library (SPL) has launched a fundraising drive to provide the remaining tranche of funds needed to support renovation and expansion of its facilities, including the Space for Sound Campaign "to create a flexible, contemporary space that preserves the spirit and indeed much of the Library as it currently exists, while releasing its full potential as a place to bring people and poems together." And now the SPL has launched an appeal via Just Giving, the charity/NGO donation site, to attract part of the funding it still needs. "We need to raise the final £120,000...
The Edinburgh International Book Festival has just announced a  £175,000 ($275,000) grant that will enable it to branch out from its normal remit of organizing the summer Festival events at Charlotte Square Gardens "to give greater numbers of people access to authors and live literature events across Scotland." The grant comes from the People's Postcode Lottery, which donates to a range of charitable causes from the proceeds of lotteries based on UK postal codes. Nick Barley, Director of the Edinburgh International Book Festival, spoke of "a vibrant and wide-reaching new outreach and learning initiative which will focus on engaging adults, young people and...
One of the more dramatic, and sorrier, literary hangovers from the Scottish Independence Referendum has been the so-called "Makargate" controversy, when Liz Lochhead, celebrated poet and reigning Scots Makar (the Caledonian poet laureate), joined the Scottish National Party. A pro-Unionist body of opinion promptly declared that this new allegiance disqualified her from being a national poet for Scotland, and that she should resign....
The Scottish Poetry Library, nerve center of the poetry community in Scotland, has launched an appeal to fund expansion plans for its building, via online donations and other fundraising exercises. The expansion program has already received considerable funding support, but needs further contributions to reach its target. "The Space for Sound Campaign is a £450,000 [$703,785] refurbishment of the Scottish Poetry Library. Creative Scotland, The Binks Trust, Robert Gavron Charitable Trust and the Wolfson Foundation have given leadership contributions to our Space for Sound campaign but there remains £150,000 [$234,600] to raise in 2014. You are invited to help us meet this goal,"...
Yes, this is a shameless puff on behalf of my beloved homeland - but it's also a chance to pick up a beautiful and useful travel guide for zero cash, and to enjoy some superb state-of-the-art digital destination marketing. For VisitScotland, Scotland's national tourism organization, has just shared "The A to Z of Winter in Scotland," a beautifully produced 76-page PDF guide to the best options in winter visiting to the land of Burns, Bruce, bairns, brains, and beauty - liberally sprinkled with hyperlinks to follow up the destination tips online (albeit mostly to its own site). Burns Night, on January...
Scottish cultural and intellectual advocacy body the Saltire Society is approaching the culmination of a near year-long campaign to find the Most Outstanding Woman of Scotland, still open for formal nominations until St. Andrews Day, Sunday 30th November. The list has already attracted a slate of some of Scotland's - and the UK's - most outstanding women writers and cultural figures, including such obvious choices as Liz Lochhead and Naomi Mitchison, and perhaps less expected ones such as Ena Lamont Stewart, Scotland's first major female playwright, and Janet Paisley, writer and coordinator of the first Scottish PEN Women Writers Committee. "Members of...
The Jura distillery, long a key sponsor at the Edinburgh International Book Festival, has now found a perhaps slightly more dubious route to literary celebrity, deciding to issue a special limited edition 1984 malt whisky, to mark 30 years since the date of George Orwell's eponymous novel. The Jura 1984 Vintage was casked in 1984 and, according to the account in The Drinks Business, "only 1,984 individually numbered bottles of the limited edition single malt whisky, casked in 1984, will be made available worldwide," at £750 ($1,176) per bottle. In one respect at least, the Jura distillery's bid for recognition is completely authentic:...
The Saltire Society, leading independent promoter of Scottish learning and culture, has just announced the results of its 2014 Saltire Literary Awards, "widely regarded as Scotland's most prestigious book awards," and the Scottish Book of the Year Award in various categories. The Award categories comprise the Scottish Literary Book of the Year, Scottish First Book of the Year, Scottish Poetry Book of the Year (in partnership with the Scottish Poetry Library), Scottish History Book of the Year (in partnership with the Scottish Historical Review Trust), and Scottish Research Book of the Year (in partnership with the National Library of Scotland) - as well as the overall...
After over 130 years in hibernation, a lost unfinished work by Robert Louis Stevenson has resurfaced, and is now appearing for the first time in book form, with Scottish newspaper of record The Scotsman publishing an extended extract. The Hair Trunk, or The Ideal Commonwealth: An Extravaganza is an extended but ultimately abortive draft of a comic novel, running to 30,000 words but left unfinished, dating from Stevenson's youth. The characterization of it in some reports as a "missing masterpiece" is rather an exaggeration, as it was begun in 1877, when Stevenson was 27 years old, and broken off two years later,...
For anyone wanting to comprehend the weird dialectical leanings of an Irvine Welsh novel (and no, I'm not talking Marxism), let alone Robert Burns, some kind of primer in the Scottish variant of English might be welcome. Luckily, the Scots Language Centre and Scottish publisher DC Thomson (based in my old home town of Dundee) have come to the rescue with the Oor Wullie site, a guide "tae Scots language" designed to teach the unique Caledonian version of English with the help of the iconic Scottish cartoon character Oor Wullie. According to the Wikipedia definition, Scots "is the Germanic language variety...
One of Edinburgh's lovelier local libraries, Stockbridge Library in the central district of Stockbridge, is due to receive an artwork by Glasgow-based artist Rachel Barron as part of this year's Love Your Library Campaign launched for Book Week Scotland. "Book Week Scotland will shine a light on the place libraries occupy in communities," explains the Scottish Book Trust article on the project. "Five large library artworks will be unveiled across Scotland during the week, with the aim of making the chosen libraries visible and valued in their local areas. The artworks will be inspired by a very special love letter to libraries, 'Dear Library,'...
With interest in Scotland and Scottish culture still riding high post the Scottish independence referendum, here's welcome information for anyone wishing to delve into the background and landmarks of one of Scotland's greatest writers, Sir Walter Scott. Visit Scotland, "Scotland's National Tourism Organization," has put together a Sir Walter Scott Itinerary to take visitors around the sites and settings most associated with Scott and his novels, starting with his slightly fantastic creation of Abbotsford, the house which dramatized the historical and Romantic themes in stone and in a huge collection of curios. Then there's Sir Walter Scott's Courtroom, the Sheriff Court at Selkirk...