Posts tagged
Scotland
Given the hostility in some nationalist quarters in Scotland to the BBC and its coverage of the recent independence referendum, it may be a surprising time to see this, but BBC Scotland is inviting applications for "the post of BBC Scotland's inaugural Poet in Residence: a unique opportunity for an early career poet, based in Scotland, to undertake a three month residency at BBC Scotland, working with BBC teams to bring poetry to audiences across Scotland." Launched "in collaboration with the Scottish Poetry Library," the opportunity is open for submissions until June 12th, with the actual residency to "begin in...
As a Scot, I'm immensely proud of the achievement of the Scottish National Party in last Thursday's UK elections, and the new spirit abroad in Scotland. But I'm almost equally disgusted by and ashamed of its dark side, as revealed in the Twitter abuse heaped on J.K. Rowling, a very well-known unionist, post the election result. That's one of the few things that could tarnish the victory for me. I won't dignify the tweeters themselves by repeating their slurs, but anyone who wants a representative sample can just search Twitter under @jk_rowling, or check some out here. Suffice it to say that the...
This is a subject ever so slightly dear to my heart, and I turn to it with the same sense of modesty and proportion that the author includes in his subtitle, How the Scots Invented the Modern World: The True Story of How Western Europe's Poorest Nation Created Our World & Everything in It. But he makes an extremely good supporting case for it - overstretched perhaps, but not very far. "The point of this book is that being Scottish is more than just a matter of nationality or place of origin or clan or even culture. It is also a...
Burns Night, held on January 25th every year to commemorate the memory of Robert Burns, has succeeded in identifying a single poet with a whole nation more than perhaps any other country on earth. How? Well, they began soon after the poet's death in 1796, informally among hs friends and acquaintances, but then on a more organized basis after the meeting of "nine gentlemen of Ayr," at the poet's birthplace in 1801, when a haggis formed part of the meal in his memory. The first established Burns Club, the Alloway Burns Club, formed as a result of this dinner, and the Greenock...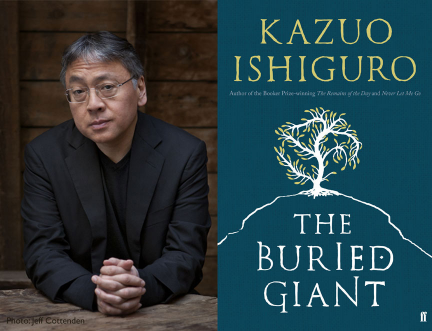 The Edinburgh International Book Festival, which hosts the Scottish capital's key literary event of the year every August, has further expanded its program of all-year outreach events with the announcement of a special spring event starring renowned Anglo-Japanese novelist Kazuo Ishiguro. The event, to be held at Edinburgh's Royal Lyceum Theatre on Thursday March 5th, 2015, presented in association with Ishiguro's Faber & Faber and supported by the recent grant from the People's Postcode Lottery, "will see the celebrated author discuss his highly anticipated stunning new work, The Buried Giant," his first new novel for ten years. "We are thrilled and proud to...
"Auld Lang Syne" is a song you'll hear the world over, from Tokyo to Tashkent. (And after many years in Asia, I can testify to that.) Chances are that a fair slice of the world's population, of multiple ethnicities, will be either singing it or hearing it at the stroke of midnight on New Year's Eve. That arguably makes it the single poem with the widest dissemination in the world. Even South Korea's national anthem was sung to its tune, until a new one was composed. And I'm proud to remind everyone of its Scottish origins, courtesy of Robert Burns. As...
On December 28th, 1734, Rob Roy MacGregor, the real-life original of Sir Walter Scott's eponymous hero, died peacefully in his bed at Inverlochlarig Beg, Balquhidder, after a lifetime of reaving and rebellion that won him folk hero status in his own lifetime, and also a royal pardon from King George I which just saved him from transportation out of Scotland. Rob Roy had the distinction of being a Jacobite from the word go, fighting in the 1689 Jacobite rising on behalf of the recently deposed James II Stuart and the "Fifteen" rising in 1715, plus its aftermath in the Battle of...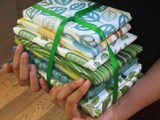 As already noted in Teleread, the Scottish Poetry Library (SPL) has launched a fundraising drive to provide the remaining tranche of funds needed to support renovation and expansion of its facilities, including the Space for Sound Campaign "to create a flexible, contemporary space that preserves the spirit and indeed much of the Library as it currently exists, while releasing its full potential as a place to bring people and poems together." And now the SPL has launched an appeal via Just Giving, the charity/NGO donation site, to attract part of the funding it still needs. "We need to raise the final £120,000...
The Edinburgh International Book Festival has just announced a  £175,000 ($275,000) grant that will enable it to branch out from its normal remit of organizing the summer Festival events at Charlotte Square Gardens "to give greater numbers of people access to authors and live literature events across Scotland." The grant comes from the People's Postcode Lottery, which donates to a range of charitable causes from the proceeds of lotteries based on UK postal codes. Nick Barley, Director of the Edinburgh International Book Festival, spoke of "a vibrant and wide-reaching new outreach and learning initiative which will focus on engaging adults, young people and...
One of the more dramatic, and sorrier, literary hangovers from the Scottish Independence Referendum has been the so-called "Makargate" controversy, when Liz Lochhead, celebrated poet and reigning Scots Makar (the Caledonian poet laureate), joined the Scottish National Party. A pro-Unionist body of opinion promptly declared that this new allegiance disqualified her from being a national poet for Scotland, and that she should resign....
The Scottish Poetry Library, nerve center of the poetry community in Scotland, has launched an appeal to fund expansion plans for its building, via online donations and other fundraising exercises. The expansion program has already received considerable funding support, but needs further contributions to reach its target. "The Space for Sound Campaign is a £450,000 [$703,785] refurbishment of the Scottish Poetry Library. Creative Scotland, The Binks Trust, Robert Gavron Charitable Trust and the Wolfson Foundation have given leadership contributions to our Space for Sound campaign but there remains £150,000 [$234,600] to raise in 2014. You are invited to help us meet this goal,"...
Yes, this is a shameless puff on behalf of my beloved homeland - but it's also a chance to pick up a beautiful and useful travel guide for zero cash, and to enjoy some superb state-of-the-art digital destination marketing. For VisitScotland, Scotland's national tourism organization, has just shared "The A to Z of Winter in Scotland," a beautifully produced 76-page PDF guide to the best options in winter visiting to the land of Burns, Bruce, bairns, brains, and beauty - liberally sprinkled with hyperlinks to follow up the destination tips online (albeit mostly to its own site). Burns Night, on January...