More on TechnologyTell: Gadget News | Apple News
Posts tagged
Science fiction
After fan fiction and online writers' circles, now it's the podcast route to publishing success. Aficionados of the weird and wacky will need no introduction to the Welcome to Night Vale series of podcasts, best described as Lake Woebegon Days meets The X-Files. Now the UK book rights to the upcoming Welcome to Night Vale novelization have been picked up by Orbit UK in what the publisher itself describes as "a heated auction last month" from "Angharad Kowal at Writers House UK, on behalf of Jodi Reamer at Writers House US," following the announcement in December 2013 that Harper Perennial...
This article picks up from my previous piece in TeleRead on "Worldbuilding in fantasy/SF: Retreading the great clomping feet of nerdism," and in particular, on one of the comments on that post. There, a commentator called Sturmovik states that  When you remove world building from Fantasy then all you are left with is reality. I don't consider Game of Thrones to be a fantasy series at all. It would have been set in 15th century Europe without losing anything that makes it enjoyable to its readers. In fact the recent success of the similarly named "House of Cards" proves the point....
Lucy Hounsom has just posted on the Waterstones blog referencing the great critique by by British science fiction and fantasy master - and consummate worldbuilder - M. John Harrison of worldbuilding in fantasy and science fiction: "Worldbuilding is not technically necessary. It is the great clomping foot of nerdism. It is the attempt to exhaustively survey a place that isn't there. A good writer would never try to do that, even with a place that is there." M.John Harrison's original statement, along with his fascinating and very deep notes and explanations added later, is archived here, and it's recommended reading. At...
Here's an epilogue to the SFWA kerfuffle I posted about a couple of days ago: the central figure in the article, Sean Fodera, has posted a public apology to Mary Robinette Kowal for his unprofessional remarks (which she has accepted), and also a clarification on his attitude about women in SF. (The apology was apparently so popular that it caused SFF.net to go down for a while. It seems to be back up now, but just in case, screencaps are available at Radish Reviews.) In the apology, Fodera explains that his antipathy toward Kowal was not because she was a woman,...
With the question of sexism, discrimination, and gender choices in genre fiction still going full blast, here's a question for all the writers out there. Riffing off Joss Whedon's now-celebrated acceptance speech for his Equality Now award in 2006, still regularly referenced in more recent debates on the subject, I'm taking the opposite tack to the question he anatomized: "Why do you write these strong women characters?" Whedon counters, "Why aren't you asking a hundred other guys why they don't?" And it's a question worth asking. Because, as detailed ad nauseam here, and in many other places, some publishing and media...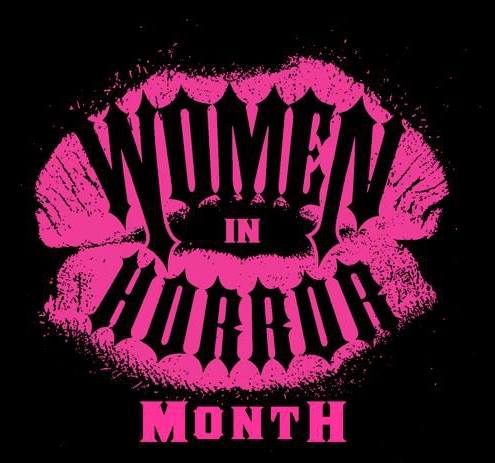 I need hardly mention that the position of women in science fiction has been all over the media lately, with sexist behavior at and around the Science Fiction & Fantasy Writers of America (SFWA) thrust into the media spotlight and bringing the whole genre into deep disrepute. Unfortunately, it seems that science fiction isn't the only genre to get lucky this way. Recently, the fifth annual Women in Horror Month, "Celebrating Women In The Horror Industry," has been running, and a certain Scott Lefebvre decided to take public exception to the choice of logo, in the following terms: "do you...
"This is the song that doesn't end…it just goes on and on my friend…" To mix musical metaphors, I'm getting that whole "second verse, same as the first" feeling as I look at the latest vitriol to come out of the whole Science Fiction & Fantasy Writers of America (SFWA) sexism affair (which we've covered in more detail here, here, and here). A few days ago, an article appeared on The Daily Dot blog citing posts from the public discussion forums on SFF.net pertaining to the latest round of ugliness. SFF.net is the discussion forum website of the SFWA, but has always...
Here's an excellent essay anatomizing my hostility towards the adolescent excesses of science fiction - and most other forms of literary genre prejudice whatsoever. Writing in Salon under the title "Is the literary world elitist?," Laura Miller states - in an article that itself is a round-robin response to Eleanor Catton's own piece on literary elitism - that: "Intellectual insecurity is, alas, a pervasive problem in the literary world ... One of the favorite gambits of people secretly uncertain about their own taste is identifying some popular book of incontestably lower quality than their own favorites and then running all...
[caption id="attachment_107487" align="alignright" width="192"] Andrew Hamilton and Dave Truesdale - fighting for your right to bootie[/caption] And just when I might have felt the slightest smidgeon of self-doubt or contrition about my last post on science fiction, along comes a fresh sci-fi controversy to prove my point - in exhaustive, exhausting, relentless, grotesque, ridiculous detail. Yes, I'm talking about Dave Truesdale, founder and managing editor of the sci-fi review magazine Tangent, and now vigilante crusader for First Amendment rights to ogle big-bazoomba'd buxom blizzard-bound broads on the covers of the Bulletin of the Science Fiction and Fantasy Writers of America (SWFA) -...
"Wool" is a gripping genre novel published as an ebook and trade paperback and set in a dystopian future after global warming and its impact events have made human life on the Earth's surface iffy. Below ground, a community exists in a giant silo, 144 floors down. Self-published at first by sci fi novelist Hugh Howey, the novel went mainstream later on with a major publisher picking it up for release after Howey used social media platforms to push the 'Wool" series uphill. There's an option on the table for a movie deal with Hollywood now and if the film gets...
Science fiction author and self-proclaimed geek fan Daniel Haight has made a post that calls into question the behavior of the sci-fi fan community - and the continuation of the genre. Entitled, "How Sci-Fi is Failing Fans (and How We Can Get it Back)", the post states that: "  The science fiction of 2013 is not what I grew up with and I'm hoping we can turn that around in 2014.   Science fiction is our mutual heritage of imagination and storytelling and it is threatened by some very destructive behaviors." And although Haight bemoans some ebbing support from the media...
The thorny - but probably not horny - question of gender and genre resurfaced with the release of the contender list for this year's UK Arthur C. Clarke Award - or rather, lists. Because this year, the organizing committee has decided to split the selection process by releasing a first all-female list of submissions ahead of a male list, to appear slightly later. This follows the controversy over 2013's all-male shortlist. The full list is available here. "We've always intended this as a great way to showcase the full breadth of titles in contention and, crucially, to allow science fiction readers...