More on TechnologyTell: Gadget News | Apple News
Posts tagged
Science fiction
Weirdbook Magazine, one of the more celebrated and imaginative titles of the science fiction New Wave and modern-day resurrection of weird fiction, is now relaunching, with what claims to be Issue #31 - albeit after a very long hiatus. As explained in Michael Ashley's Gateways to Forever: The Story of the Science-fiction Magazines from 1970 to 1980, Weirdbook Magazine first appeared in 1968, and "as a rare market for new weird fiction, it attracted pieces from new writers." Co-founder W. Paul Ganley "sustained Weirdbook for a remarkable 30 years, winning two World Fantasy Awards for his efforts." Paul Ganley is still on...
Australia: the venue for H.P. Lovecraft's incredible The Shadow Out of Time, for Picnic at Hanging Rock, for Mad Max, but still not always the first place that springs to mind in connection with the futuristic, the fantastic, and the frightful. But perhaps that does poor justice to the Aurealis Awards, established in 1995 "to recognise the achievements of Australian science fiction, fantasy and horror writers." The Awards recognize achievement in science fiction, fantasy, horror, young adult, and children's fiction, and "submissions within a category are reviewed by a panel of at least three judges, which selects each year's finalists...
The tradition that gave the world the dybbuk and the golem need yield to none when it comes  to the fantastic and the bizarre, but even so it's good to report two very unlikely, and superbly jacketed, anthologies forthcoming from Jurassic London: Jews vs Zombies and Jews vs Aliens. With a healthy dose of Jewish humor, these titles set out to chronicle the exploits of Judaism versus the undead - and the unearthly. "Jurassic London is proud to announce publication of a special pair of anthologies, edited by World Fantasy Award winning author Lavie Tidhar and acclaimed editor and writer Rebecca Levene,"...
The very wonderful science fiction, fantasy, and horror publisher Subterranean Press, publishers of K.J. Parker among many others, has just announced its own Humble Subterranean Press Book Bundle on the Humble Bundle site, offering an all-you-can-eat smorgasbord of its classics, including such gems as The Top of the Volcano: The Award-Winning Stories of Harlan Ellison, The Ape's Wife and Other Stories by Caitlín R. Kiernan, Muse of Fire by Dan Simmons, and many many more. "Subterranean Press is celebrating two decades of excellence, and we're humbly inviting you to join the fun!" the introduction reads. The payment amount is up to...
Victor Gollancz, the renowned UK science fiction and general literature publishing imprint, has just announced the acquisition of the UK rights for The Whispering Swarm, the first novel from the pen of fantasy/weird-fiction legend Michael Moorcock in almost ten years. And its subject appears to be ... Michael Moorcock. In his first full novel in almost ten years, Michael Moorcock returns to the city of his childhood and one of his most successful recurring themes: London," states the Gollancz announcement . "The Whispering Swarm follows a young man called Michael Moorcock. Part-autobiography, part-story, in The Whispering Swarm, Moorcock mixes elements of...
Tor.com, the Macmillan imprint enjoying almost unequaled status in science fiction circles, has just announced its Inaugural Novella List, dedicated to producing shorter long fiction, with the first titles due to appear in September 2015. Tor's announcement reads:  Last summer Tor.com announced the formation of a new publishing program, dedicated to publishing the best novellas and short novels from emerging writers as well as established authors. Following an extensive period of reading and commissioning, we are excited to announce our inaugural list. All of the books published under the new program will be made available in ebook, print on demand, and audio formats...
One of the latest crowdfunding projects in anthology publishing has just totally destroyed its funding goal. With nine days still on the clock at the time of writing, Lightspeed Magazine presents Queers Destroy Science Fiction has reached $34,866 pledged of the $5,000 goal in its Kickstarter campaign. Needless to say, its stretch goals have been blown open, and a great many backers are in line to receive a great deal. "Queers Destroy Science Fiction! is a special issue of the Hugo-winning magazine Lightspeed 100% written—and edited—by queer creators," explains the preamble. "Even in science fiction, supposedly the genre of limitless possibility, where everyone...
Is Internet Addiction Real? (GigaOM) The stories are numerous, yet extreme, and thus widely covered. You've probably heard at least a few. *** Spotify for Books: Authors and Publishers May Constrain the Rise of e-book Subscriptions (The Economist) The record companies tolerate music-streaming services like Spotify, which pay them only modest fees, because the alternative is a continued rise in music piracy—on which they earn nothing at all. However, piracy of e-books is not such a problem... *** Does the Science of Science Fiction Matter? (Book Riot) I love Neil deGrasse Tyson, so believe me when I say upfront that this isn't a criticism of him–it's just...
Not quite your everyday run-of-the-mill zombie apocalypse, you could say. Yes, it's another rigid, stiff, slow-moving essay in that genre, shambling and groaning its way into your to-read pile. And what a surprise that this sub-genre has grown so fast, proliferating like - well, a zombie plague. Okay, enough of the cheap demi-humor. And no, I didn't really mean any of those crude, brainless, groaning cracks. Nick Mamatas has written - sometimes brilliantly - in many other branches of horror and dark fiction, and this is his stab - or baseball bat bash, or scattergun blast, or drillbit whirl - at...
Starlog, the very significant and much-missed science fiction magazine that ran from 1976 to 2009, has now been made available in full courtesy of the Magazine Rack section of the Internet Archive, which has put the entire run of issues up online, from its Star Trek-inspired inception to its eventual bankruptcy. Starlog was lucky - or aware of the zeitgeist - enough to launch almost contemporaneously with the debut of the first Star Wars movie, and rode the impetus that gave for science fiction over 375 issues. It's not clear whether the Internet Archive collection is complete as claimed -...
According to a podcast from movie industry commentary series Hollywood Babble-On, as relayed by the JoBlo Movie Network, Clive Barker's Imajica is to be adapted for television by Josh Boone, director of The Fault in Our Stars, who is also working on the TV adaptation of Stephen King's The Stand. Interviewed by fellow director Kevin Smith, Boone states (13.00) that "I'm hard on literary adaptations, because I've been a big reader all my life, and so much of what I'm doing now is books," and continues later on (1.31.00): When I was a kid I loved this book, Imajica, and we're...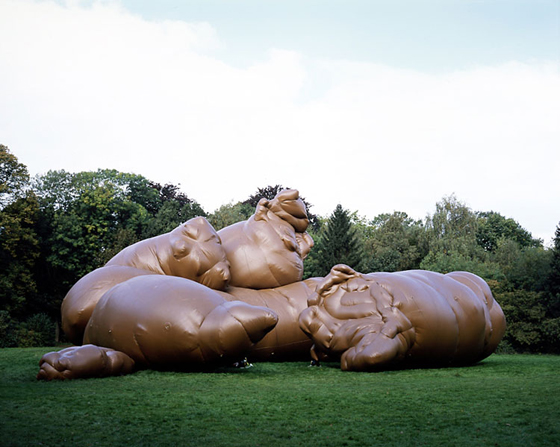 This is a piece of early morning caffeine-fueled speculation, stemming from the superb Academic Exercises by K.J. Parker, which varies its richly detailed invented-world fantasy stories with actual (scholarly?) digressions on the history of arms and armor, etc. To my mind, this takes the principle of the infodump as far as it logically can go - i.e. instead of weaving the information into the story, you actually have it siloed as a separate scholarly exposition. Peter Watts takes a similar approach in his long and fascinating "Notes and References" appendices to his science fiction masterpieces Blindsight and Echopraxia - and face...