Posts tagged
sci-fi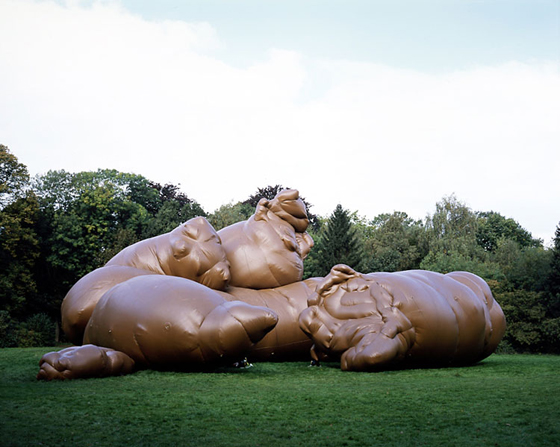 This is a piece of early morning caffeine-fueled speculation, stemming from the superb Academic Exercises by K.J. Parker, which varies its richly detailed invented-world fantasy stories with actual (scholarly?) digressions on the history of arms and armor, etc. To my mind, this takes the principle of the infodump as far as it logically can go - i.e. instead of weaving the information into the story, you actually have it siloed as a separate scholarly exposition. Peter Watts takes a similar approach in his long and fascinating "Notes and References" appendices to his science fiction masterpieces Blindsight and Echopraxia - and face...
Frederik George Pohl, Jr. (Nov. 26, 1919 – Sept. 2, 2013) was almost a living artifact of a bygone era in science fiction, as well as one of the genre's most fertile and perennially refreshed talents. Born in the immediate aftermath of World War I, he died in the epoch of Google Glass and the Large Hadron Collider, without ever losing his imaginative spontaneity or intellectual curiosity, or his ability to upset and disturb the genre consensus. For all its radical technological vision, science fiction has a reputation for frequently being socially and politically conservative, whether it's Orson Scott Card's anti-marriage equality...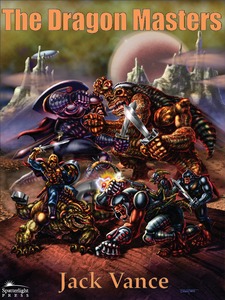 Thanks to Jack Vance, my early teens were haunted by dragonish monstrosities with such names as Termagants, Striding Murderers, Juggers, and Blue Horrors. These weren't drawn from a young adult story, but from one of Vance's most concentrated, intensely imagined and effective evocations of a place and above all, a society, very remote from ours, in time, space, and mindset. "The Dragon Masters" was one of the classics that consolidated his early reputation, and it has worn very well with time. Note that this book is an example of how mutable the standards of story length can be, as well as the...
During the sweltering British summer of 2013, Foyles bookstore in London did something that was a long time coming: It set up a dedicated ''cli-fi'' table with a simple yet eye-catching sign promoting fiction and non-fiction books with climate themes. Among the books seen on the table in the photograph to the right above are Rachel Carson's "Silent Spring" and James Lovelock's "The Revenge of Gaia" as well as Stephen Emmott's current bestseller "10 Billion" sitting alongside such dystopic scenarios as J.G. Ballard's "The Drowned World," John Christopher's "The Death of Grass," Joe Dunthorne's "Wild Abandon" and Liz Jensen's "The Rapture." Most...
My Edinburgh Book Festival Experience in 7 Souvenirs (Adam Marek) I just got back from three days at the Edinburgh International Book Festival where I was talking about The Stone Thrower at an event with Rodge Glass. It was my first time there and I was overwhelmed by the size of it. * * * 7 Sci-fi Literary and Journalistic Hoaxes that Readers Believed (io9) The idea of sophisticated life on the moon might seem absurd today, but when a story about lunary civilization appeared in newspapers in 1835, many wondered if it could be true. And that's hardly the only scifi story readers have found credible enough to believe. *...
In honor of its fifth anniversary, Tor.com is offering a free e-book of all the original fiction published on its site in one handy edition. All you have to do is register with the site (painless), and you can download it. It's DRM-free (here's looking at you, Joanna) and available in EPUB, Kindle and PDF. Fair warning: It's a monster. The EPUB is the smallest file, at 68 MB. Eyeballing the table of contents, it looks like you'll be getting 150 stories and some amazing authors, including Gregory Benford, Elizabeth Bear, John Scalzi, Stephen Brust, Brandon Sanderson and more. Each story includes cover...
3 Reasons Why Facebook Can't Replace Your Author Website (Jane Friedman) I've occasionally been asked by authors at conferences: Why not just use Facebook? Isn't that where everyone is spending their time already? Why would people visit my site? Why bother with all the effort of establishing a site, which, if it becomes dusty or out-of-date, could be more damaging than no website at all? * * * Digital rights protection and the future of writing (The Guardian) SiDiM, an ingenious new rights protections system, may point the way to the experimental literature of the future. Germany's FraunhoferInstitute recently revealed that it is working on a new digital...
Myriad tributes have flooded cyberspace since Iain M. Banks, one of Scotland's greatest modern writers, finally succumbed in his heroic losing battle against cancer. I want to spotlight one small aspect of all the work and life he crammed into his 59 years: his perspective on e-books and the state of publishing. Banks was a great if idiosyncratic futurologist, besides a model writer, and both are represented here. In his 2010 interview with SciFiNow, Banks agreed that digital books would eventually supplant physical books—but definitely from a perspective born of the 1950s. "I can imagine, I suppose, having bought a book and not having...
Dear Jim, When I wrote to you the other day by email with a brief note asking if Publishers Weekly might want to link to the recent news on NPR and at the Christian Science Monitor in the U.S., and in The Guardian and the Financial Times in London, about a new literary genre called "cli-fi", you replied with a terse note sent from your iPhone that read: "not interested." Jim, you seem like a very likable fellow. You're editorial director of PW, the most prestigious print magazine in the book trade industry. I've been a PW reader since I was in college....
No sooner had NPR aired a story nationwide about the emerging 'cli-fi' literary genre than a California literature professor named Stephanie LeMenager announced she would be teaching a winter 2014 seminar titled ''The Cultures of Climate Change.'' LeMenager (photo at right), who got her PhD from Harvard in 1999, teaches at the University of California in Santa Barbara where she is an associate professor in the English department, and where her interests include 20th century U.S. literature, environmental criticism and cultural geography. When I emailed her for a course description, LeMengager told me: "This course will take global anthropogenic climate change (AGW) as a case study through which to explore the interdisciplinary...
By Dan Bloom TAIPEI -- In a recent Guardian commentary published in late May, British writer Rodge Glass issued a "global warning" about what he termed "the rise of 'cli-fi'" -- noting that ''unlike most science fiction, novels about climate change focus on an immediate and intense threat rather than discovery." His piece about the rise of cli-fi as a literary term in English -- in both the U.S. and in the UK -- was well-received among his newspaper's readership, with over 100 comments joining the post-publication online discussion. National Public Radio aired a story about cli-fi in April, which was followed by a second story by the Christian Science...
Just in case you missed it, we ran a post last Tuesday, May 28, by Dan Bloom, a freelance journalist based in Taiwan who's also an occasional TeleRead contributor. Bloom's post centered around a relatively recent literary term—'cli-fi,' short for 'climate fiction'—which Bloom himself claims to have coined back in 2007. The term refers to a subgenre of science fiction in which horrific futures are imagined as a result of environmental disasters. Bloom has written about the climate fiction subgenre for TeleRead in the past, and his posts always seem to attract their fair share of detractors and ridicule. So we were...