More on TechnologyTell: Gadget News | Apple News
Posts tagged
Romance
It's certainly not news that the rising tide of books in the so-called "mommy porn" genre are driving sales of e-books like nothing else that has come before them. But a recent article in Ireland's Belfast Telegraph explains that erotic fiction is resulting in many more e-book library loans, too. In one Irish community, according to the article, e-book library loans rose "from 16,231 in 2011 to 19,847 in 2012." And what was the area's most popular library e-book in 2012? A steamy Harlequin romance by India Grey, titled At The Argentinean Billionaire's Bidding. Another Harelquin, Kate Walker's Bedded by the Greek Billionaire, was the second most-borrowed...
Watch out EL James, there's a new writer out to steal your crown as a bestselling romance novelist—and she's only 17-years-old. Like the [Fifty Shades] author, Beth Reeks was snapped up by a publisher after her book was initially a hit online. Now her novel, The Kissing Booth, is set to be published in paperback, which could see the teenager propelled even higher up the bestsellers lists. Like James, Reeks' genre is romance but, befitting for her age and that of her target teen audience, she doesn't realm into the erotic. Her novel is described as a 'cool, sexy young adult romance', and is about the...
An interesting thing about the latest post from publishing-industry observer Mike Shatzkin, highlighting what he feels were the most important points from the Digital Book World conference he helped run: it largely focuses on DRM. Aside from Matteo Berlucchi's call for publishers to drop DRM (which I covered here and here), Shatzkin also brings up a point about the relationship of DRM to sales at romance e-bookseller All Romance Ebooks. Shatzkin notes three interesting statistics that came up in All Romance's presentation at DBW: Only 20% of All Romance's readers strongly resist e-books with DRM....
From the press release: Just released, the "Best Romance" app, now available on iPhone, iPad and iPod touch, presents the world's best of the most recent romance novels. The app offers romance fans free previews of all ebooks and 15 complete bestselling free ebooks. "Best Romance" application is now available on Apple App Store for free. Readers will be pleased to find display and search options by series, authors or genres. 10 romance series available such as: Harlequin American Romance, Harlequin Blaze, Harlequin Mira, Harlequin Presents and Harlequin Silhouette Special Releases and the most popular authors such...
So says Martin Perry in an article in Huff Post: If there's something that the advertising for the Kindle, and indeed any eReader device, promotes, it's that reading digital books is for everyone. Whatever your creed, age, or apparent want to read in public with friends, the architects of the publishing revolution want to get all of us involved. It stands to reason then, surely, that if they are succeeding in this that we would see a similarly diverse range of books receive the very highest level of success. Right? Wrong. At least, nearly wrong....
Last week, The Digital Reader noted that erotic fiction publisher Ellora's Cave plans to release a custom ereader device at its annual RomantiCon Convention in September. Although it's rare to see a publisher move directly into the device space, it could bring obvious benefits, like lower costs and direct access to shoppers. It's also the sort of thing one might expect to see first from a romance or erotica publisher, since those genres tend to have customers who are comfortable buying and reading ebooks. (Only some of Ellora's Cave's titles are sold in print.) There's not much information about the device...
I don't see Maya Banks' name pop up in indie publishing articles as frequently as Konrath, Hocking, Eisler and Locke, but perhaps she should start being included; the erotic romance novelist has been publishing for less than four years and earned 600k last year, and says she's on track to easily break that figure in 2011. She's a very productive, business-minded author who self-publishes digitally as well as through traditional publishers, and last weekend she joined Dear Author for a Q&A about her career and the industry. It's absolutely worth reading if you're interested in the business of digital publishing—here's...
From Publishers Weekly: Bantam's Loveswept imprint was one of the most popular romance imprints in the 1980s and 1990s and now Random House is reviving Loveswept as an e-book only line that will release its first titles in August. The new imprint will be a collaboration between Random U.S. and Random House Group's Transworld Publishers division which will let the company release e-books simultaneously in North America, the U.K., and the British Commonwealth. In the U.S., each title will include bonus content, and previously released titles will be reintroduced with new packaging. Random is promising an "aggressive marketing campaign" the will feature...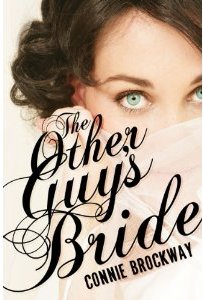 From Shelf Awareness: Amazon Publishing will launch its newest imprint,Montlake Romance, with Connie Brockway's The Other Guy's Bride, scheduled for release this fall. The imprint, which takes its name from the central Seattle neighborhood of Montlake, will publish romantic suspense and contemporary and historic romance novels, as well as fantasy and paranormal. "Romance is one of our biggest and fastest growing categories, particularly among Kindle customers, so we can't wait to make The Other Guy's Bride and other compelling titles available to romance fans around the world," said Jeff Belle, v-p, Amazon Publishing. "We also know our customers enjoy genre fiction of all kinds,...
AllRomanceEbooks has launched its ARecafe.  The site features crowd-sourced reviews, news coverage and links to podcasts, book trailers and reader discovery tools. One of the new features is "Ooh, someone just bought" which is a real time display of romance books just purchased. If you are a romance fan please check it out and let us know what you think in the comments....
The new imprint will feature ebooks and POD novels and novellas by current and new Avon authors. Shelf Awareness is reporting: The company said that Avon Impulse authors will benefit from "the same platforms" that Avon authors have as well as from "a dedicated 'five-point' marketing and publicity platform" that includes "cross promotion, digital marketing and publicity, social media outreach, interactive assets and coaching, as well as targeted online retail placement strategies." The company said that Avon Impulse e-books will be sold via all online retailers. POD copies will be available from online book retailers. According to the imprint's website, Avon is taking...
The vibrant Sarah Wendell has shown up in a two-part article in Kirkus Reviews. Part 1 is published today and concerns the good things about digital books. The second part, the bad things, will be published on February 16. Here's the beginning: Romance readers are the ideal digital book readers. I've said this at conferences like Tools of Change and Digital Book World, and at writers' conferences and online. Other smart people have said it, too. We are the readers that digital book producers are looking for. We read voraciously, consuming one title after another, wanting books at 3...