More on TechnologyTell: Gadget News | Apple News
Posts tagged
promotion
Showing the kind of ethics you would expect from the owners of Author Solutions, Penguin Random House has apparently been caught out in a lie over the launch of the bestseller Girl Online from social media celebrity Zoella (a.k.a. Zoe Sugg) previously covered in Teleread. Because, as reported in The Bookseller, Zoella was a.k.a. not-the-author, and the ghostwriter who actually penned most of the words, Siobhan Curham, received no credit. And the resulting shitstorm has been enough to drive Zoella herself off the medium that made her - the internet - at least temporarily. And now, The Guardian and many other sources are simply and directly asking: "How much of Girl Online did she really write?"...
A Wall Street Journal article entitled "New Facebook Rules Will Sting Entrepreneurs" on new Facebook restrictions on user news feeds apparently due to come into force in January has already caused a stir in some self-publishing and independent publishing circles, including The Passive Voice. The concern is that the restrictions on how on how much can be promoted or advertised via user news feeds will cut self-published authors and small presses off from a highly important promotional platform. The many kinds of small businesses covered in the WSJ article don't include authors or small publishers, but it's hard to see any...
Yes, this is a shameless puff on behalf of my beloved homeland - but it's also a chance to pick up a beautiful and useful travel guide for zero cash, and to enjoy some superb state-of-the-art digital destination marketing. For VisitScotland, Scotland's national tourism organization, has just shared "The A to Z of Winter in Scotland," a beautifully produced 76-page PDF guide to the best options in winter visiting to the land of Burns, Bruce, bairns, brains, and beauty - liberally sprinkled with hyperlinks to follow up the destination tips online (albeit mostly to its own site). Burns Night, on January...
For those of you writer folks out there who have defied the wrath of Jonathan Franzen and opted for social media self-promotion as a valid way to publicize your latest epic (self-published or otherwise), here's a useful infographic that details the all-important question of when to Tweet or Share. Courtesy of KISSmetrics, you can work out your social media tactics across all the North American timezones, with some data points applicable to other markets as well. For instance, it's fairly obvious that "Most Facebook sharing is done on Saturday" is likely to remain true for most Western markets, although the...
The Jura distillery, long a key sponsor at the Edinburgh International Book Festival, has now found a perhaps slightly more dubious route to literary celebrity, deciding to issue a special limited edition 1984 malt whisky, to mark 30 years since the date of George Orwell's eponymous novel. The Jura 1984 Vintage was casked in 1984 and, according to the account in The Drinks Business, "only 1,984 individually numbered bottles of the limited edition single malt whisky, casked in 1984, will be made available worldwide," at £750 ($1,176) per bottle. In one respect at least, the Jura distillery's bid for recognition is completely authentic:...
Laura Fredericks, founder and CEO of the writing community Describli, has put up a very interesting guest post on the future of publishing at the Independent Publishing Magazine - the same platform that had the good taste to commend me and Chris Meadows as shakers in the evolution of the industry. And she is not exactly recommending the status quo ante disruption. In fact, her call - and warning - for both publishers and writers is: connect (or be damned). Fredericks's take is that although "the future of publishing remains uncertain," the "even more direct connection between writers, readers, publishers, and publicity"...
Best-selling crime author Chelsea Cain appears to have gone into social media meltdown in a really bad case of Author Meets Facebook. In a series of posts, she managed to diss on her readers for their asinine behavior and intrusive questions. She then managed to compound the damage. Her initial posts were taken down pretty promptly, apparently at the behest of her publisher. So the following is not first hand. But it is based on direct copies of the original posts like those you can see in this article, which have been widely corroborated. Cain wrote: I am not your personal customer service...
Mike Shatzkin's commentary on developments in the publishing industry has often featured in TeleRead in the past - not always in entirely respectful terms. All the same, he's often good for wrap-ups of not-quite-leading-edge newly-received wisdom in mainstream publishing, and one such piece is his latest post entitled (deep breath...): "Publishers need to rethink their marketing deployments and tactics in the digital age to take advantage of their backlists." Shatzkin delves into the traditional publishing priorities of frontlist versus backlist marketing ("Books have always been launched like rockets. The publisher commits maximum firepower to getting them off the ground. Most crash to...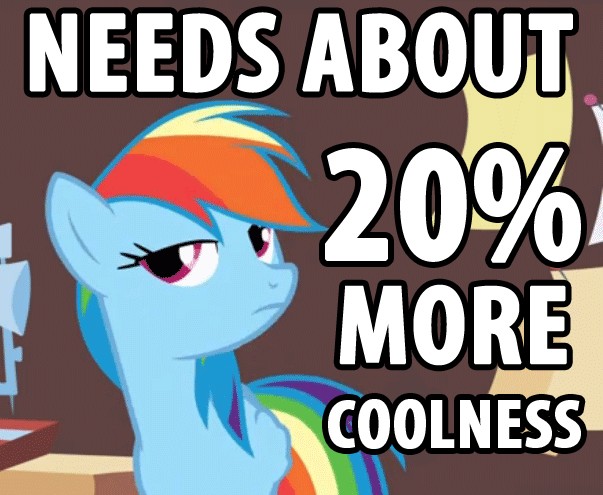 ShortList Magazine, a free giveaway glossy from the land of Cool Britannia which "has the biggest circulation of any men's lifestyle magazine in Britain," has shared with us its guide to "The 50 Coolest Authors of All Time."  It begins: "Writing a runaway literary hit is incredibly hard, and doing it with aching volumes of cool (which is how we'd all want to do it, given the chance) is nigh on impossible. These 50 managed it." Well, here's my view on why cool is something that writers - as opposed to readers of freebie giveaway men's glossies - should avoid...
James Patterson is in the news again - correction, James Patterson has bought himself a slot in the news again. And he wants you to know he's a giver. He's given more on top of what he gave before. He adores your bookstores. And he wants them to love him too. I know it's been hard. I know it's been cruel. I know you've counted the long dark empty days without a single James Patterson announcement or photo or headline in your favorite media. I know your newspaper ad pages have been dreary wildernesses without his unforgettable features or peerless words....
As readers may remember, in February David Gaughran reported that UK book trade bible The Bookseller had severed its advertising links with Penguin Random House vanity press powerhouse Author Solutions, and would no longer accept advertising from any of its brands. Gaughran has now followed up with dramatic news that U.S. writer support and services platform Writer's Digest is also cutting its ties with Abbott Press, the joint venture it launched with Author Solutions to considerable criticism in TeleRead and elsewhere. As can be verified on the Abbott Press website, the company no longer carries any logo or other information specifically...
This may sound like wish-fulfillment to some of the more militantly anti-Big Media types among us, but six UK publishers and book world figures have gone to jail in London. No, it's not for price fixing, nor for defrauding would-be authors through Author Solutions-style vanity press gouging. Instead, they did it voluntarily - and in a good cause. Pavilion Books' "A Night in the Cells" was staged in support of the campaign by Britain's Howard League for Penal Reform against the British government's widely condemned ban on sending books to prisoners. The cells were actually in a disused London police lockup...