Posts tagged
poetry
This is another review of a long-extant book (originally published in 1899), but a new digitization of this hard-to-find work over at Archive.org made a good case for this. The Symbolist Movement in Literature, by the English sometime poet and critic Arthur Symons, has not been made available via Project Gutenberg, though many of his other works have, but Archive.org has made up the difference. For such a supposedly vague, cryptic movement as Symbolism, Symons pins down exactly what was going on "in this revolt against exteriority, against rhetoric, against a materialistic tradition; in this endeavour to disengage the ultimate essence, the soul,...
Dylan Day, in full the International Dylan Thomas Day, took place for the first time this year on May 14th, "the date Under Milk Wood was first read on stage at 92Y The Poetry Center, New York in 1953," according to the official Literature Wales website. And for those who want to recreate that original experience, there is a recording of a BBC Wales broadcast in October 2014 courtesy of the 92Y's Unterberg Poetry Center, staged in New York for the Dylan Thomas centenary. "92Y is proud to mark the inaugural Dylan Day by sharing this recording once more," the...
Given the hostility in some nationalist quarters in Scotland to the BBC and its coverage of the recent independence referendum, it may be a surprising time to see this, but BBC Scotland is inviting applications for "the post of BBC Scotland's inaugural Poet in Residence: a unique opportunity for an early career poet, based in Scotland, to undertake a three month residency at BBC Scotland, working with BBC teams to bring poetry to audiences across Scotland." Launched "in collaboration with the Scottish Poetry Library," the opportunity is open for submissions until June 12th, with the actual residency to "begin in...
Writers: concerned about the rhythms and cadences in your sentences? Try plugging them into Typedrummer, an unique online wheeze that's basically a drum machine for text. Each letter is apparently keyed to a particular sound or beat, meaning that you can produce the most mind-destroying monotony by simply holding your finger on the same key. On the other hand, actual sentences yield more complex and actually attractive sounds. Created by Kyle Stetz, Typedrummer feels like one of the most insanely addictive ways to test your writing mettle. The resulting beat can be shared online from the site. And I can confirm...
Here's a piece of advice for local and national authorities: If you're going to introduce a high-minded Poet Laureate program, make sure you can actually hold on to your cultural resource and not lose them to your own ruinous real estate trends. Because that's what has happened in the case of Emeryville, CA, which has seen Poet Laureate Sarah Kobrinsky driven out of Emeryville by - according to one report - a rent-racking landlord who also happens to be a city planning official. The report singles out a 38 percent rent increase for Sarah Kobrinsky and her family, courtesy of a...
Canada is in the middle of an epic month for poetry with some of the most magical manifestations of mechanized minstrelry ever made, as the Great Canadian PoetTrain Tour hits the rails to celebrate National Poetry Month, carrying, among its passenger list of a score or so poets, my kulturBOT 3.0, a "robotic artwork created by David Harris Smith and Frauke Zeller," designed to compose verse to accompany the tour. my kulturBOT 3.0, a "'self-publishing' robot" that looks rather like a cross between a Roomba and the BB-8 rolling droid from the new Star Wars: The Force Awakens movie, "will produce...
Victorian Pre-Raphaelite poet and painter Dante Gabriel Rossetti is almost as celebrated for his verse as his painting - and renowned too for the succession of lovely models and muses who appear in his art, and who apparently inspired work in both media. One was Fanny Cornforth, the blacksmith's daughter who became his model and lover, and whose grave has just reportedly been discovered. Rossetti first took up with Cornforth in 1858, while he was still involved with Elizabeth Siddal, his longtime companion, and ultimately, wife, who committed suicide in 1862. Cornforth became his fulltime housekeeper after Siddal's death, as well as...
Why I Came Back to Poetry (Book Riot) I'm not a very good reader of poetry yet. I couldn't tell you the first thing about the craft of poetry, stanzas, or technique — but that's what keeps drawing me back to it; the fact that there is so much more to learn. *** Business Musings: Beginner's Luck (Kristine Kathryn Rusch) One of the most astonishing moments I had as the editor of The Magazine of Fantasy & Science Fiction occurred at the Hugo award ceremony. A writer won a Hugo with a short story I had rejected. He got in my face—literally inches away...
My Working (or Not) Relationship With Poetry (Book Riot) The task that I feel is going to be the biggest stretch for me by far is poetry. Not LGBT, not authors of color, or even books about indigenous peoples. Poetry. *** The Elephant in the Room is a Phone (The Scholarly Kitchen) According to my log, I came across 150 references to disruptive technology this week.  Or was that 1,150? *** Will the New Kindle Unlimited Expansion Cause Another Dip in Author Payments? (Ink, Bits & Pixels) The news of Kindle Unlimited expansion into Canada and Mexico may bring smiles to the faces of readers but...
Burns Night, held on January 25th every year to commemorate the memory of Robert Burns, has succeeded in identifying a single poet with a whole nation more than perhaps any other country on earth. How? Well, they began soon after the poet's death in 1796, informally among hs friends and acquaintances, but then on a more organized basis after the meeting of "nine gentlemen of Ayr," at the poet's birthplace in 1801, when a haggis formed part of the meal in his memory. The first established Burns Club, the Alloway Burns Club, formed as a result of this dinner, and the Greenock...
"Auld Lang Syne" is a song you'll hear the world over, from Tokyo to Tashkent. (And after many years in Asia, I can testify to that.) Chances are that a fair slice of the world's population, of multiple ethnicities, will be either singing it or hearing it at the stroke of midnight on New Year's Eve. That arguably makes it the single poem with the widest dissemination in the world. Even South Korea's national anthem was sung to its tune, until a new one was composed. And I'm proud to remind everyone of its Scottish origins, courtesy of Robert Burns. As...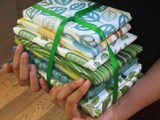 As already noted in Teleread, the Scottish Poetry Library (SPL) has launched a fundraising drive to provide the remaining tranche of funds needed to support renovation and expansion of its facilities, including the Space for Sound Campaign "to create a flexible, contemporary space that preserves the spirit and indeed much of the Library as it currently exists, while releasing its full potential as a place to bring people and poems together." And now the SPL has launched an appeal via Just Giving, the charity/NGO donation site, to attract part of the funding it still needs. "We need to raise the final £120,000...