More on TechnologyTell: Gadget News | Apple News
Posts tagged
poetry
Why I Came Back to Poetry (Book Riot) I'm not a very good reader of poetry yet. I couldn't tell you the first thing about the craft of poetry, stanzas, or technique — but that's what keeps drawing me back to it; the fact that there is so much more to learn. *** Business Musings: Beginner's Luck (Kristine Kathryn Rusch) One of the most astonishing moments I had as the editor of The Magazine of Fantasy & Science Fiction occurred at the Hugo award ceremony. A writer won a Hugo with a short story I had rejected. He got in my face—literally inches away...
My Working (or Not) Relationship With Poetry (Book Riot) The task that I feel is going to be the biggest stretch for me by far is poetry. Not LGBT, not authors of color, or even books about indigenous peoples. Poetry. *** The Elephant in the Room is a Phone (The Scholarly Kitchen) According to my log, I came across 150 references to disruptive technology this week.  Or was that 1,150? *** Will the New Kindle Unlimited Expansion Cause Another Dip in Author Payments? (Ink, Bits & Pixels) The news of Kindle Unlimited expansion into Canada and Mexico may bring smiles to the faces of readers but...
Burns Night, held on January 25th every year to commemorate the memory of Robert Burns, has succeeded in identifying a single poet with a whole nation more than perhaps any other country on earth. How? Well, they began soon after the poet's death in 1796, informally among hs friends and acquaintances, but then on a more organized basis after the meeting of "nine gentlemen of Ayr," at the poet's birthplace in 1801, when a haggis formed part of the meal in his memory. The first established Burns Club, the Alloway Burns Club, formed as a result of this dinner, and the Greenock...
"Auld Lang Syne" is a song you'll hear the world over, from Tokyo to Tashkent. (And after many years in Asia, I can testify to that.) Chances are that a fair slice of the world's population, of multiple ethnicities, will be either singing it or hearing it at the stroke of midnight on New Year's Eve. That arguably makes it the single poem with the widest dissemination in the world. Even South Korea's national anthem was sung to its tune, until a new one was composed. And I'm proud to remind everyone of its Scottish origins, courtesy of Robert Burns. As...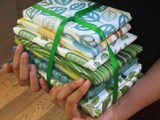 As already noted in Teleread, the Scottish Poetry Library (SPL) has launched a fundraising drive to provide the remaining tranche of funds needed to support renovation and expansion of its facilities, including the Space for Sound Campaign "to create a flexible, contemporary space that preserves the spirit and indeed much of the Library as it currently exists, while releasing its full potential as a place to bring people and poems together." And now the SPL has launched an appeal via Just Giving, the charity/NGO donation site, to attract part of the funding it still needs. "We need to raise the final £120,000...
The Scottish Poetry Library, nerve center of the poetry community in Scotland, has launched an appeal to fund expansion plans for its building, via online donations and other fundraising exercises. The expansion program has already received considerable funding support, but needs further contributions to reach its target. "The Space for Sound Campaign is a £450,000 [$703,785] refurbishment of the Scottish Poetry Library. Creative Scotland, The Binks Trust, Robert Gavron Charitable Trust and the Wolfson Foundation have given leadership contributions to our Space for Sound campaign but there remains £150,000 [$234,600] to raise in 2014. You are invited to help us meet this goal,"...
In an object lesson in how the study of poetry and literature can shed fresh light on not just history, but even politics, researchers at the British Library in London have unearthed fresh contemporary accounts of the genesis and signing of Magna Carta, the founding document of Anglo-Saxon democracy, in a poem in a 13th-century chronicle originally from Melrose Abbey in the Scottish Borders. "Today we're revealing a little-known medieval poem from our collections containing the earliest independent account of what happened at Runnymede between King John and the Barons when the Magna Carta was agreed," states the British Library press...
Readers in today's ephemeral high-churn throwaway society might like to pause and reflect on a story just revealed by the academic journal Chinese Cultural Relics, and relayed via LiveScience: A Chinese nobleman's tomb dating from the Liao Dynasty, some 1000 years ago, excavated near Datong City in northern Shanxi province, has revealed, along with sculptures and other tomb furniture, decorative murals including a poem. This preservation of a poem will come as no surprise to anyone ... ahem ... versed in the traditions of Chinese poetry. Although the Liao Dynasty derived from a nomadic Khitan khanate, many of its citizens and...
Poetry, that harmless, airy-fairy, abstruse pursuit ... that you get slapped with a $5.6 million lawsuit for. Come again? Yes, this is exactly what happens in Stephen Harper's Canada, where Vancouver poet and professor at Simon Fraser University Stephen Collis is one of six defendants being sued for $5.6 million by Texas-headquartered energy giant Kinder Morgan (slogan: "A Different Kind of Energy Company") "for their part in opposing the Trans Mountain pipeline and terminal expansion" at Burnaby Mountain. This follows a move by the city of Burnaby to appeal against a decision by Canada's National Energy Board to allow Kinder Morgan...
Helen Mort, a 29-year-old British poet, has won this year's Fenton Aldeburgh First Collection prize, conferred at the Aldeburgh Poetry Festival, for her collection Division Street. Helen Mort is already a multiple prize winner, five times winner of the Foyle Young Poets Award, recipient of an Eric Gregory Award in 2007 and winner of the Manchester Young Writer Prize for 2008. Division Street has already attracted some glowing reviews elsewhere. According to the conditions of entry, "any first collection of at least 40 pages with primary publication in the UK and Republic of Ireland between 1 August 2013 and 31 July...
As many will be aware, this year marks the 100th anniversary of the birth of the great Welsh poet Dylan Thomas, born October 27th 1914 and died tragically young in New York on November 9th, 1953. One of the many commemorations, dramatizations, and documentaries around this iconic doomed poet is a BBC America film, "A Poet in New York," starring Tom Hollander, and still available to watch online for another three weeks - for those in the UK anyway. Fine production that it is, and very well received, there's one point in it that I'd take issue with. "He's one of...
The inaugural Edwin Morgan Poetry Award with its £20,000 [$31,300] first prize was one of the highlights of this year's Edinburgh International Book Festival. After the Award, I polled some of those involved for their reaction to it. Asked what she thought of how the Award had been put together, and its significance, Robyn Marsack, Director of the Scottish Poetry Library commented The Award was specificed in Edwin Morgan's will, so it has been run according to his wishes. He wanted to reward and encourage poets under 30. When we were running it at the Scottish poetry library, I was quite anxious,...