Posts tagged
online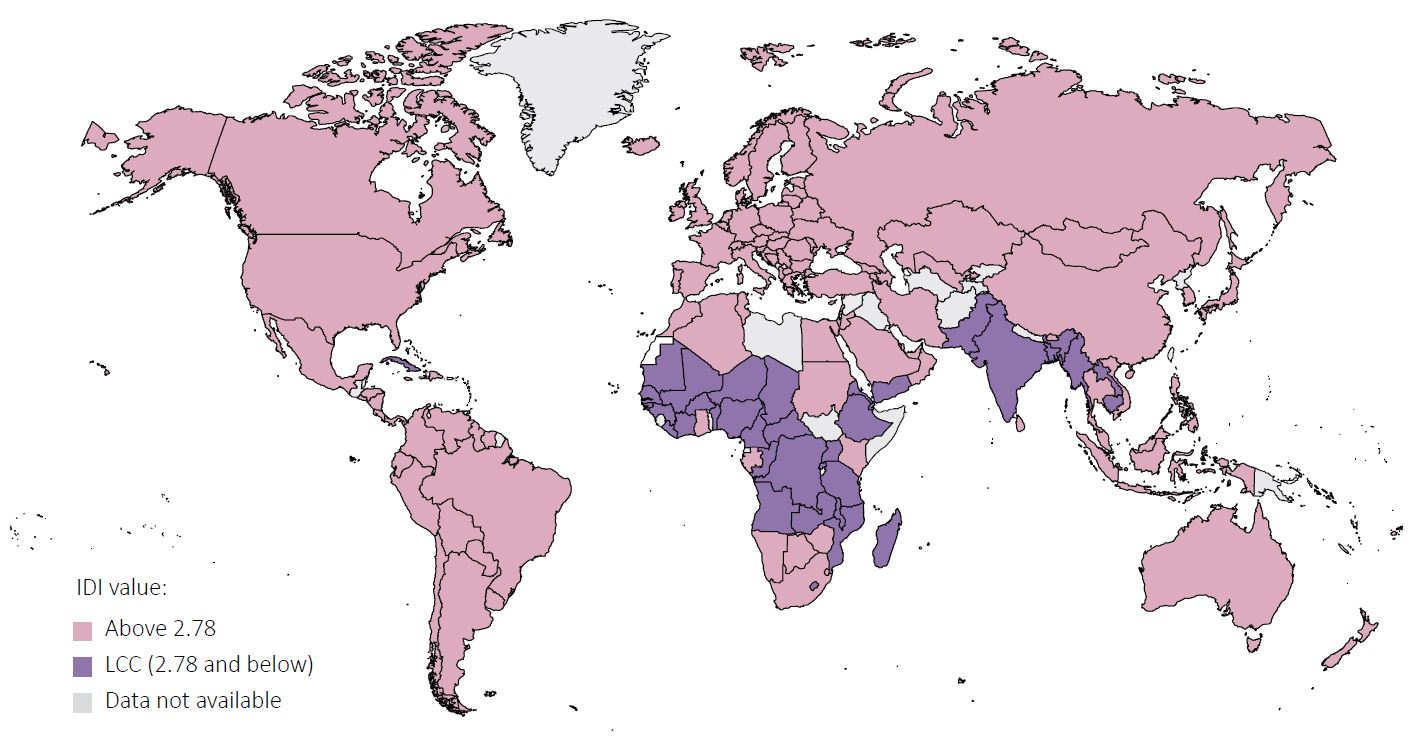 A timely report. the annual Measuring the Information Society Report, from the International Telecommunication Union (ITU), the United Nations agency responsible for information and comms technologies, comes as a fresh reminder of how far the information economy still has to spread. According to the ITU, although "Internet use continues to grow steadily, at 6.6% globally in 2014 (3.3% in developed countries, 8.7% in the developing world)," the global digital divide remains immense. "Of the 4.3 billion people not yet using the Internet, 90% live in developing countries. In the world's 42 Least Connected Countries (LCCs), which are home to 2.5 billion...
Here's a piece of news that will probably gladden the hearts of those who accuse Amazon of being a monopolist: Amazon has just bagged the .book  generic Top Level Domain (gTLD) from the DNS overseer Internet Corporation for Assigned Names and Numbers (ICANN) against competitors like Google and Bowker, following a closed auction, according to a report in The Register, as well as the gTLD .pay, but missing out on .cloud. Domain name purveyor Name.com states that: "It may come as a surprise to learn that .BOOK is one of the most contested of the new TLDs. Companies like Google and...
Orion Publishing Group, one of Big Five house Hachette's imprints, has just relaunched its women's fiction (dare I say: chick lit?) reader community platform Cherry Picks as One Book Lane, repurposed as a general book lovers' community, although for now, still appearing under the Cherry Picks microsite at Orion's website. "Cherry Picks is now One Book Lane!" announces the microsite. "Join our online community for book lovers! We know you love discovering new books and we want to help you do just that. Pop in to One Book Lane and find: Competitions you won't get anywhere else; Exclusive features from your...
A Virginia appeals court has sided with the trial court below it in ruling that Yelp must reveal the identities of seven anonymous reviewers who posted negative comments about a carpet cleaning service. The owner of the service, Joe Hadeed, believed that these users were not actually customers of his service (which would violate Yelp's terms of service), and indeed they could all be one person with multiple sock-puppet accounts (despite Yelp's slogan of "Real People. Real Reviews"), so he had his attorneys issue a subpoena requesting their names. The court said that, while users have first-amendment rights to...
I've read a couple of articles this week on author bullying, fan culture and negative reviews, and I've taken a few days to let the ideas simmer before writing this essay. As an author, I'm sensitive to the subject. But I'm also a reader, and that allows me to see both sides of the issue. No, I don't approve of author bullying—or any kind of bullying, for that matter—and I've seen too much about the bullying culture on GoodReads to be happy about what appears to be going on there. It will be interesting to see what, if any, changes take place...
One of the most controversial stories in today's Morning Roundup was the news that Huffington Post founder Arianna Huffington wants to end anonymous commenting on her site. She explains that the troll problem is getting more aggressive and that people should "stand up for what they say and not 'hide' behind anonymity." But is it the anonymity that's the problem? Or is the people, who wrongly give themselves permission to behave differently? And is this belief dissipating now that the Internet becomes more commonplace? I think that, among "regular" people, it might be. My mother used to differentiate between "real" friends and "Internet people" when...
Read the entire "Don't Go to Art School" series: Part 1 | Part 2 | Part 3 | Part 4 | Part 5 | Part 6 * * * A Facebook friend recently sent me a great little blog post. It's titled, "Don't Go to Art School," and here's an excerpt: "Artists are neither doctors nor lawyers. We do not, on average, make huge six-figure salaries. We can make livable salaries, certainly. Even comfortable salaries. But we ain't usually making a quarter mil a year. Hate to break it to you. An online debt repayment calculator recommended a salary exceeding $400,000 in order to pay off a RISD education within 10 years. "Don't do it. "Don't start...
I've just gotten back from a little birthday getaway—we had a long weekend here and the Beloved took an extra day off to whisk me away for the big 3-6. And I realized that there is nothing better for clarifying the issues facing bricks-and-mortar retail right now than a little cross-border shopping. Lessons learned? 1. In the Brave New Internet World, it's Always Party Time! The Internet means you can celebrate anywhere. Isn't that fun? We were halfway to Buffalo, N.Y., when my phone bleeped with an email greeting from my dad, complete with an Amazon gift card appended to the message....
Today marked the last day of my online summer source. Hurray! I actually did find most of the content appropriate, interesting and useful. I need some time to digest a few things before I look, again, at my teaching plans for next year. But I do have a few quibbles with the format and structure of the online setup Western is using. In no particular order, my high points and low points are below. 1. Textbook vs. No Textbook I actually enjoyed not using a textbook this time around. I liked being able to open the "Content" tab and just click a link...
A Facebook friend sent this oldish-but-goodie my way from Mother Jones, titled "I Was a Warehouse Wage Slave." Author Mac McClelland writes about a stint with a company she refers to as Amalgamated Product Giant Shipping Worldwide Inc., a massive fulfillment company that ships all manner of Web-ordered product. (If the online chatter can be believed, Amalgamated is actually the Amazon Warehouse in Pennsylvania's Lehigh Valley. —Ed.) MacClelland asks some good questions, the primary of which is this: humane labor costs money, while slave labor does not. How did you think they were swinging the free shipping? She begins with this explanatory anecdote: "We...
The Digital Book World website has been down since at least 9:00 am EST this morning, for reasons unknown even to its editorial staff, from what we understand. But DBW's IT team has been hard at work on the problem—whatever it was—for the majority of the day, and the site now seems to be back up and working fine. Nice to have you back, DBW....
The Media Briefing has an interesting article looking at some recently-released statistics about Internet use in the UK. Only 77% of British households have Internet access, and half of those who don't have it don't feel they need it. And only a little more than half of those who do have it say they regularly read news on it. To put this in context, 57 percent of internet users and 91 percent of 16-to-24-year-olds used social networking sites in the same period. The people who are soon going to be your ad manager's target audience already...