More on TechnologyTell: Gadget News | Apple News
Posts tagged
Microsoft
All those Microsoft knockers - me included - who've held back from embracing Windows 8 and shunned Windows Phone OS phones may want to eat their words, or at least, nibble around their edges. Because according to the chart below from Statista, based on Gartner figures, Microsoft was far and away the world's leading software vendor by revenue in 2013, with total income of $65.7 billion, besting second and third placed rivals Oracle and IBM by over $30 billion. For comparison, Apple generated revenue of $171 billion in its 2013 financial year. Google's 2013 revenue was $59.82 billion. With these kind...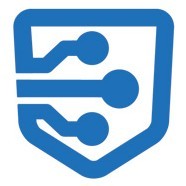 Pocketables is one of the longest-established mobile device and portable digital technology websites and online magazines, in business since 2006. Its readership is one of the more loyal, dedicated, and better informed in the mobile device space, so their current usage habits and opinions regarding tablets and mobile tech are pretty representative of high-end leading-edge users as a whole. And when current editor-in-chief John Freml decided to poll the readership on this topic a short time ago, he came up with some fairly pronounced findings. "Depending on the person you talk to, tablets are either the best thing since sliced bread,...
Two sequential research reports paint a stark - if you're a Microsoft exec or an Apple fan - picture of how the personal computer and digital device market is evolving. A Gartner Inc. report dated March 3rd found that "Worldwide Tablet Sales Grew 68 Percent in 2013, With Android Capturing 62 Percent of the Market," and with a conspicuous year-on-year market share decline for Apple. A day later, on March 4th, International Data Corporation (IDC) released its findings that PC market shipments are expected " to Fall by -6% in 2014 and Decline Through 2018." The Gartner figures show Apple's iOS-based tablet...
Well, that's remarkably stupid. I just received an email today from imo.im, an instant message web/mobile app that I've used on my desktop computer, my iOS devices, and my Android devices. The point of the service was to aggregate multiple accounts—AIM, Google Talk, Yahoo, Facebook, Microsoft, etc.—together in one web window so you could access all your IM services from anywhere you were. Or so I thought, at least. But apparently the good people running imo don't see it that way. To provide the best and most reliable service for our users, we need...
With writers and publishing pundits of all kinds advocating mix-and-match pick-the-best approaches to getting your work published, another new hybrid platform may - or may not - offer interest and potential to authors, and lessons to traditional publishers. Inkshares, which claims that "we're building a new publishing ecosystem that connects authors and readers," works with a simple model, which it demonstrates through some smart pieces of layout: "Authors pitch, the crowd funds, we publish." "Inkshares is a crowd-driven publisher," the site's blurb continues. "Our goal is to connect writers with readers and provide a flexible set of developmental and marketing resources....
A timely new analysis from Nielsen provides some context that justifies all the smartphone releases around Mobile World Congress 2014. Because, it seems, "smartphones are beginning to transform how we engage in our everyday lives." Based on data collected "from markets including the U.S., U.K., Italy, Japan, and around the globe," via Nielsen's opt-in phone monitoring meters, the report concludes that "not only is smartphone penetration growing, with over two-thirds (67%) of mobile subscribers in the U.S. owning smartphones in Q4 2013, but consumer usage of phones is rapidly shifting toward increased screen time with entertainment and social media." Also, critically, "time spent using...
One of the most interesting single pieces of news to come out of the Mobile World Congress 2014is the announcement that Nokia has thrown itself under the wheels of the Android juggernaut by rolling out its own line of Android-powered smartphones in the form of Nokia X, "a family of smartphones that run Android(TM) apps, Microsoft services and signature Nokia experiences," just before new acquirer Microsoft is due to pick it up. Announced under the somewhat disingenuous headline "Nokia connects the next billion with affordable smartphones," Nokia's announcement details both the individual phones to be brought to market under the new...
Oh noes! They're killing the PC! Mass computing devices face the dark future of tablets with restricted operating systems that limit what you can do and what apps you can install! We must all run about in panic! Except…no, I don't think that's right. The article I linked above on ZDNet notes: Here's what I see happening: Amazon, Apple, Google, and Microsoft all want us to buy appliances, not PCs. An appliance is a closed box. It can only run the operating system they stick you with. It will only run the applications they approve for it. Apple and Microsoft are particularly strict...
Steve Ballmer, the soon-to-be-ex Microsoft CEO, has been garnering quite a bit of press from his declaration before an audience of analysts that Google is a monopoly and that Microsoft is the only David left standing up to this Goliath. '"They have this incredible, amazing, dare I say monopoly that we are the only person left on the planet trying to compete with," he remarked, and added that Microsoft had already reported the issue to U.S. competition authorities. In the area of search, he's probably correct, at least in the U.S. But why was Microsoft in search in the first place?...
I called it earlier this month when I wrote about the temporary price cut on the Surface Pro tablets. I said I wouldn't be surprised if the cut became permanent, and now it has. Check out the All Things D article on the price cut. Their choice of image is priceless. They are also reporting that the cut, which previously had been available only to customers in the U.S., Taiwan, Hong Kong, China and Canada, is now available in all markets where the Pro is sold. They are also offering a $40 discount on Touch Covers and a $50 discount on Surface RT bundles. In...
I'm in the market for a new laptop, come Christmas, and a recent reconnaissance to Canada's only Microsoft retail store, which happens to be 10 minutes from my home, was illuminating. I wanted something small, light and portable. And option abounded for it—but the battery life for the small and cute things averaged about 3 hours. That is subpar for my needs. The Surface is as portable as my iPad and, I reluctantly admit, more robust. But I could go all day on a single iPad charge... As for storage, I was worrying about where I would out my...
Excitement over the new trend toward smartwatches seems to be reaching a crescendo, with Apple's rumored iWatch supposedly due to debut in 2014, while Sony brings out the latest generation of its less-than-rhapsodically-received Android SmartWatch series, startup Pebble retails its own customizable e-paper watch, and almost every device vendor from Microsoft and Samsung on down is supposedly working on touch-sensitive wearable devices. But could you read a book on one? Hardware shouldn't be much of a barrier, in principle. Memory, battery life, display technology, and touchscreen interactivity have long ago converged at the point where something at least as capable as a...