More on TechnologyTell: Gadget News | Apple News
Posts tagged
Microsoft
Arguably one of the big drivers for iPad and Android tablet adoption, besides the new form factor, has been price. Just like netbooks back in the day, tablets offered Internet and digital media access for a price far below that of traditional laptops and desktop PCs, and the home computer market has suffered accordingly. But what if Microsoft was able to drive down the prices, as well as multiply the form factors, of Windows machines, to compete head to head in the tablet/small portable device space? What is that going to do for the balance of OS uptake in the...
Samsung's attempts to dominate the global smartphone market have taken a new turn as a result of Microsoft's own efforts to promote its Windows Phone OS. The two giants' collaborations have now ended in an exchange of lawsuits, with Microsoft claiming that Samsung owes $6.9 million in interest on over $1 billion of delayed patent royalties in a case filed in the southern District of New York. Samsung is now counter-claiming that the original agreement is void, since Microsoft is now a hardware competitor since its purchase of Nokia. Samsung's original royalty agreements with Microsoft covers parts of the Android OS...
Microsoft Layoffs- Thursday's the Day (GigaOM) The company, as reported, needs to slim down after its $7.17 billion buyout of Nokia and to focus on key "CloudOS" and productivity tools across devices. The cuts are expected to be substantial — insiders expected up to 10 percent of employees will lose their jobs, which would be a deep cut for Microsoft. *** More Speculation on the Final Bill for Apple's Price-Fixing Problems (GoodEReader) News was announced yesterday from the lawyers for the plaintiffs in one of Apple's side lawsuits over ebook pricing that the grand total the company could have to pay out to consumers...
Oops! Microsoft hints at a Surface Pro 3 (GigaOM) An official Microsoft support page spotted by The Verge references the Surface Pro 3, a device that doesn't yet exist. *** Keeping It Real — Are Our Technology Expectations Out of Whack? (The Scholarly Kitchen) Of course, these complaints are rife with contradictions. We want unlimited horsepower at low prices; we want more platform provider options but a "one-stop shop"; and we want them to be both unlimited in their scope and simple to work with. *** Photographer Who Settled With Twitter Over Copyright Infringement Allegations Now Targeting Google (Techdirt) As Mike opined during Boffoli's initial infringement lawsuit,...
Leaked Product Listing Hints at 8-Inch Surface Tablet (The Digital Reader) Rumors have been circulating for nearly a year now that Microsoft was working on a smaller MS Surface tablet, and now it looks like the device is going to arrive next month. *** Self-Publishing: How Good is Good Enough? (GoodeReader) Grobel's reason for self-publishing is far from isolated, unfortunately. As bookstores close and discovery becomes difficult, an already hard-to-break-into industry has become even more wary of investing in new titles. But it still begs the question: is his self-published book unworthy because of its status? *** Selling Backlist Titles? Think Audience and Metadata (Digital Book...
All those Microsoft knockers - me included - who've held back from embracing Windows 8 and shunned Windows Phone OS phones may want to eat their words, or at least, nibble around their edges. Because according to the chart below from Statista, based on Gartner figures, Microsoft was far and away the world's leading software vendor by revenue in 2013, with total income of $65.7 billion, besting second and third placed rivals Oracle and IBM by over $30 billion. For comparison, Apple generated revenue of $171 billion in its 2013 financial year. Google's 2013 revenue was $59.82 billion. With these kind...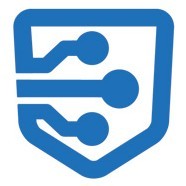 Pocketables is one of the longest-established mobile device and portable digital technology websites and online magazines, in business since 2006. Its readership is one of the more loyal, dedicated, and better informed in the mobile device space, so their current usage habits and opinions regarding tablets and mobile tech are pretty representative of high-end leading-edge users as a whole. And when current editor-in-chief John Freml decided to poll the readership on this topic a short time ago, he came up with some fairly pronounced findings. "Depending on the person you talk to, tablets are either the best thing since sliced bread,...
Two sequential research reports paint a stark - if you're a Microsoft exec or an Apple fan - picture of how the personal computer and digital device market is evolving. A Gartner Inc. report dated March 3rd found that "Worldwide Tablet Sales Grew 68 Percent in 2013, With Android Capturing 62 Percent of the Market," and with a conspicuous year-on-year market share decline for Apple. A day later, on March 4th, International Data Corporation (IDC) released its findings that PC market shipments are expected " to Fall by -6% in 2014 and Decline Through 2018." The Gartner figures show Apple's iOS-based tablet...
Well, that's remarkably stupid. I just received an email today from imo.im, an instant message web/mobile app that I've used on my desktop computer, my iOS devices, and my Android devices. The point of the service was to aggregate multiple accounts—AIM, Google Talk, Yahoo, Facebook, Microsoft, etc.—together in one web window so you could access all your IM services from anywhere you were. Or so I thought, at least. But apparently the good people running imo don't see it that way. To provide the best and most reliable service for our users, we need...
With writers and publishing pundits of all kinds advocating mix-and-match pick-the-best approaches to getting your work published, another new hybrid platform may - or may not - offer interest and potential to authors, and lessons to traditional publishers. Inkshares, which claims that "we're building a new publishing ecosystem that connects authors and readers," works with a simple model, which it demonstrates through some smart pieces of layout: "Authors pitch, the crowd funds, we publish." "Inkshares is a crowd-driven publisher," the site's blurb continues. "Our goal is to connect writers with readers and provide a flexible set of developmental and marketing resources....
A timely new analysis from Nielsen provides some context that justifies all the smartphone releases around Mobile World Congress 2014. Because, it seems, "smartphones are beginning to transform how we engage in our everyday lives." Based on data collected "from markets including the U.S., U.K., Italy, Japan, and around the globe," via Nielsen's opt-in phone monitoring meters, the report concludes that "not only is smartphone penetration growing, with over two-thirds (67%) of mobile subscribers in the U.S. owning smartphones in Q4 2013, but consumer usage of phones is rapidly shifting toward increased screen time with entertainment and social media." Also, critically, "time spent using...
One of the most interesting single pieces of news to come out of the Mobile World Congress 2014is the announcement that Nokia has thrown itself under the wheels of the Android juggernaut by rolling out its own line of Android-powered smartphones in the form of Nokia X, "a family of smartphones that run Android(TM) apps, Microsoft services and signature Nokia experiences," just before new acquirer Microsoft is due to pick it up. Announced under the somewhat disingenuous headline "Nokia connects the next billion with affordable smartphones," Nokia's announcement details both the individual phones to be brought to market under the new...