Posts tagged
magazines
Weirdbook Magazine, one of the more celebrated and imaginative titles of the science fiction New Wave and modern-day resurrection of weird fiction, is now relaunching, with what claims to be Issue #31 - albeit after a very long hiatus. As explained in Michael Ashley's Gateways to Forever: The Story of the Science-fiction Magazines from 1970 to 1980, Weirdbook Magazine first appeared in 1968, and "as a rare market for new weird fiction, it attracted pieces from new writers." Co-founder W. Paul Ganley "sustained Weirdbook for a remarkable 30 years, winning two World Fantasy Awards for his efforts." Paul Ganley is still on...
GigaOM had a neat little story in today's Morning Links which merits some further attention. The story discusses why 'Spotify or Netflix for print content is probably doomed' and Matthew Ingram has his to say: "Another big flaw with the "Netflix for magazines" model is that it tends to see the magazine itself as the most important thing, despite the fact that in the current media environment — a world in which social sharing is rapidly becoming the most important tool for discovery — the article has arguably become the atomic unit of content. It's as though iTunes or Spotify forced...
Starlog, the very significant and much-missed science fiction magazine that ran from 1976 to 2009, has now been made available in full courtesy of the Magazine Rack section of the Internet Archive, which has put the entire run of issues up online, from its Star Trek-inspired inception to its eventual bankruptcy. Starlog was lucky - or aware of the zeitgeist - enough to launch almost contemporaneously with the debut of the first Star Wars movie, and rode the impetus that gave for science fiction over 375 issues. It's not clear whether the Internet Archive collection is complete as claimed -...
Digital magazines for tablets have long had a number of problems, not the least of which being that it's considerably easier for people to make their own "magazines" via RSS readers or other content aggregators such as Flipboard. But Digiday reports that magazine publishers are finding Apple's Newsstand app problematic in new ways as well. In iOS 7, Apple changed the way Newsstand worked so users were no longer notified if there was a new issue of their magazine available. It doesn't let users put shortcuts to their magazines on their home screens either. Its ability to download issues...
Amazon Expands Kindle Unlimited to UK (Digital Book World) UK readers today gain access to the subscription ebook program Amazon launched in the U.S. in July this year. *** Review: Culture vs Copyright (Indie Reader) CULTURE VS. COPYRIGHT is an intelligent, thoughtful and lively discussion of intellectual property rights and their purpose in the larger society. It is at very least a useful contribution to a vigorous public conversation about creativity and its rewards in a free society. *** Personality & Polish: In Love with Kitchen Libraries (Apartment Therapy) There's something so romantic about a library, especially now that we're cemented in the digital age where almost...
Next Issue which intrigued me. It offered a Netflix-esque model where you paid a fixed monthly fee and could access any title on the service. My last tablet magazine experience was Zinio, which I stopped using after some difficulties with the way they automatically renewed subscriptions. Since there was no subscription to deal with here other than a single fixed monthly fee, I wondered if Next Issue would be the app which got me reading magazines again. And the answer is: no, it is not. With Zinio, I liked the magazines but hated the service. With Next, I liked the service...
Two articles came my way this morning on the subject of subscription services---one on Next Issue, an all-you-can-read magazine service, and the other on Scholastic's decision to close their eBook 'store' and replace it with a subscription-based web service. Neither of these articles terribly surprised me. I think more and more specialty book services will be going this way in the future, and here is why---this is the model today's children will be learning, and when they are grown, it will seem completely natural to them. The idea of 'owning' a digital file will seem pointless and ridiculous to them. Let...
Accidentally Going Digital (Book Riot) I suppose this led to a gradual build-up of digital in my life, as books I really, really wanted to read were available, but only digitally. So what choice did I have? Lacking that choice meant more and more digital, and I suppose less and less thinking about it. *** Scholastic to Close Storia Bookstore; Customers Could Lose Access to their eBook Purchases (The Digital Reader) This US publisher announced in April that they will be changing their Storia ebook platform from a retail service to a subscription service, and as part of that transition Scholastic recently announced that...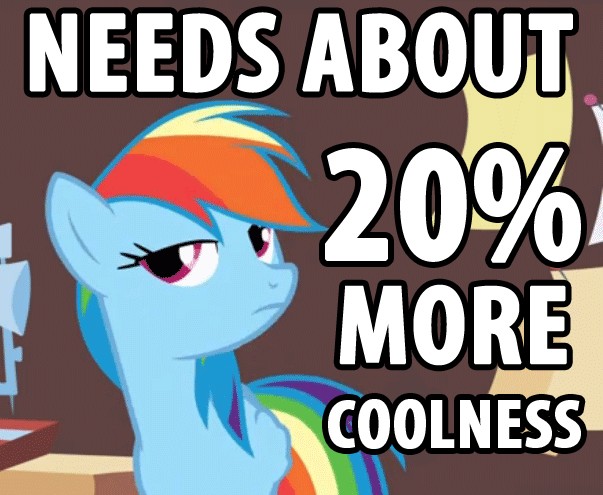 ShortList Magazine, a free giveaway glossy from the land of Cool Britannia which "has the biggest circulation of any men's lifestyle magazine in Britain," has shared with us its guide to "The 50 Coolest Authors of All Time."  It begins: "Writing a runaway literary hit is incredibly hard, and doing it with aching volumes of cool (which is how we'd all want to do it, given the chance) is nigh on impossible. These 50 managed it." Well, here's my view on why cool is something that writers - as opposed to readers of freebie giveaway men's glossies - should avoid...
Authors Behaving Badly and Authors Who Aren't (Joe Konrath) So a bunch of legacy authors--many of them smart and who should know better--just signed a letter accusing Amazon of things that simply make no sense. *** Global Crackdown on Pirate Textbooks Continue (GoodeReader) There is a global crackdown on organized crime manufacturing illegal student textbooks. A few weeks ago police raided a few locations in Madrid and Seville, seizing 10 professional book scanning machines and arresting three. *** Create UK Highlights Publishing's Economic Success (The Bookseller) Posters highlighting the contribution made to the UK economy by the publishing industry are going up in central London sites, marking...
Scribd Adds Exclusive Short Story Content From Start-up Connu (Digital Book World) We have confirmed through a Scribd spokesperson that part of the deal prevents Connu content from appearing on other ebook subscription services like rival Oyster. *** How Magazines Use Analytics to Refine Digital Initiatives (Media Shift) Magazines have made major strides in integrating multimedia production into their existing production processes. *** Wattpad Plans to Stay Free Forever, Will Make Money From Native Ads (The Digital Reader) When it comes to funding a website with a lot of users, there are a number of tried and true business models, including selling ads, selling user data,...
My friend Michael Brotzman pointed out this story to me from the New York Times, about how the printing industry in Britain is coping with the decreased demand for its services. Even as high technology leads to printers that can print bigger runs, faster, more efficiently, and with fewer operators, demand is dwindling and so are employees. The British printing industry is down from an estimated 200,000 workers in 2001 to fewer than 125,000 now. And for the jobs that are left, the UK is more and more often having to compete with lower labor costs of printers in continental...