Posts tagged
iPhones
The already rather surprising report from analytics firm Flurry that implied mobile device market leadership for Apple at end 2014 received fresh contradiction with a year-end news item from Reuters, based on a leaked internal memo, which indicated that Chinese telecoms major Huawei shipped 75 million smartphones in 2014, an over 40 percent y-o-y increase. This compares with an analyst estimate, also quoted by Reuters, which indicates that Apple may have enjoyed 20 percent sales growth after launching the iPhone 6. Xiaomi, meanwhile, has a  sales target of 60 million for the full year of 2014, three times its 2013 sales of 18.7 million....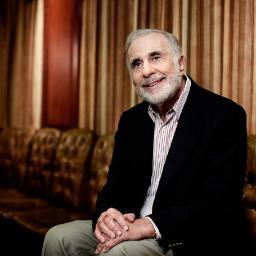 Activist investor Carl Icahn has put Apple fairly in his sights with a tweet and subsequent interviews that confirmed he has taken up a large position in the Cupertino giant's stock - in the expectation of pushing it into escalating its share buyback program, which would deliver a handsome return to shareholders. "Having purchased $500 million more $AAPL shares in the last two weeks, our investment has crossed the $3 billion mark yesterday," he tweeted, following this with: "We feel $APPL board is doing great disservice to shareholders by not having markedly increased its buyback. In-depth letter to follow soon." As quoted...
By Hammad Saleem If you're planning on buying an iPhone or any other device through classified ads or from websites like Craigslist, you should definitely read this: A woman in Australia paid AUS $1,500 (almost $1,335) for what she thought would be two shiny new iPhones in a sealed box. She never checked inside, as the boxes looked new. And guess what turned out to be inside the boxes? Actual apples. Yes, you read that right: actual apples. According to the story at Gizmodo UK, the Australian woman wanted to buy two iPhones, and placed an ad on the online classified website Gumtree. Another woman...
By Keaton Keller A while ago, I thought that cellphone carriers were unaware that consumers could buy a phone for the contract price and then use it anywhere unrestricted. Then, after a while I learned this wasn't the case and that carriers had every possible loophole filled in. The Digital Millennium Copyright Act (DMCA), a bill to hinder hackers from wandering away from their device's service provider, will now include an additional rule stating that unlocking phones will be deemed illegal. Keep in mind, people will do it and in the past we've seen the U.S. Government do something like this before. Jailbreaking, the act...
SmashWords is getting smashed by Read an E-book Week, reports Steve Jordan at Nate's Ebook News blog. Smashwords is running a special promotion for the week, with 3,000 authors participating, and seems to be running into some bandwidth bottlenecks. This level of demand is certainly a great sign for the viability of the medium. AllThingsD's "MediaMemo" section reports that Barnes & Noble has hired Time's Jonathan Shar to head up its "Digital Newsstand and Emerging Content, Barnes & Noble.com" division. Shar is a 15-year veteran with both print and digital experience. B&N could probably have done a better...