Posts tagged
Internet
Internet.org: Delivering Poor Internet to Poor People (Boing Boing) Mark Zuckerberg's Internet.org project bribes corrupt, non-neutral carriers in poor countries to exempt Facebook and other services of its choosing from their data-caps, giving the world's poorest an Internet that's been radically pruned to a sliver of what the rest of the world gets for free. *** Five Best eBook Readers (Lifehacker) Let's look at five of the best, based on your nominations. *** Kindle Write On is Destined to Fail (GoodeReader) How is Write On doing? Sadly, its failing in the marketplace because its trying to compete against Wattpad and that's where all of the readers are. *** How...
Are Laptop Requirements a Forgone Conclusion or a Burden on Students? (Media Shift) One 2014 survey found 90 percent of students own laptops and 86 percent own smartphones, while less than half of those surveyed own tablets. *** The Internet Doesn't Make You Smarter; You Only Think it Does (Ars Technica) After using search engines, people overestimate their ability to explain ideas. *** Writer's Events Can Strengthen Your Craft, Build Your Career (GoodeReader) Authors who are interested in establishing themselves as both better writers and as serious career-minded artists can benefit greatly from attending writers' conferences and workshops, but the cost of attending is often pretty prohibitive....
In one of the events and special offers marking Safer Internet Day - February 10th - Google is reaching out to users of its Google Drive cloud storage service to run through an online security checkup, with the carrot of 2GB of free storage added on to the existing storage offer. "While everything stored in Drive is always encrypted in transit and at rest in Google's custom-built data centers, this checkup ensures you're making the most of the 24/7 protection you already get from Google," the announcement states. "As our way of saying thanks for completing the checkup by 17 February 2015,...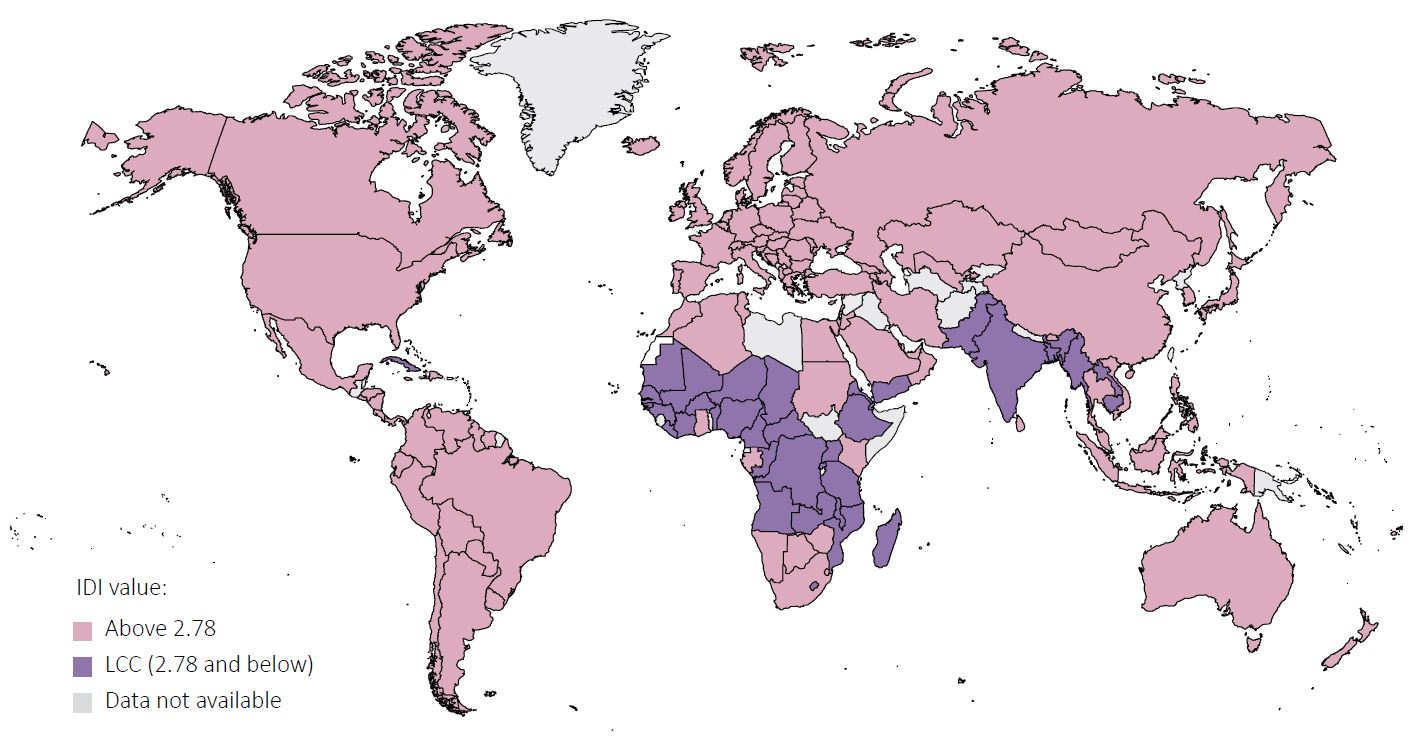 A timely report. the annual Measuring the Information Society Report, from the International Telecommunication Union (ITU), the United Nations agency responsible for information and comms technologies, comes as a fresh reminder of how far the information economy still has to spread. According to the ITU, although "Internet use continues to grow steadily, at 6.6% globally in 2014 (3.3% in developed countries, 8.7% in the developing world)," the global digital divide remains immense. "Of the 4.3 billion people not yet using the Internet, 90% live in developing countries. In the world's 42 Least Connected Countries (LCCs), which are home to 2.5 billion...
Here's a piece of news that will probably gladden the hearts of those who accuse Amazon of being a monopolist: Amazon has just bagged the .book  generic Top Level Domain (gTLD) from the DNS overseer Internet Corporation for Assigned Names and Numbers (ICANN) against competitors like Google and Bowker, following a closed auction, according to a report in The Register, as well as the gTLD .pay, but missing out on .cloud. Domain name purveyor Name.com states that: "It may come as a surprise to learn that .BOOK is one of the most contested of the new TLDs. Companies like Google and...
The U.S. Federal Communications Commission has just passed a new proposal for reallocation of resources in its program for support for internet and telecoms access for schools and libraries. However, the proposal has attracted strong and partisan criticism from both Republican and Democrat quarters, as well as independent institutions, and saw its target funding cut from $5 billion to $2 billion for the period 2016 to 2018. According to the FCC's own introduction, "the schools and libraries universal service support program, commonly known as the E-rate program, helps schools and libraries to obtain affordable telecommunications services, broadband Internet access and internal...
This is a book non-review, because it's in large part a review of a book cover. And I apologize unreservedly to any genuine worth in the contents that I may have traduced - but I won't hold my breath. Because wouldn't life be wonderful if every book cover in the world, physical or digital, told you unerringly that its contents were crap?  Plus, if you're going to try to stoke a moral panic, you'd better make sure you get it right from the off, or you're likely to wind up looking virtually ridiculous. I is a writer. I tries to be...
... my attention wandered when I realized how sententious, hidebound, and just plain unconvincing his argument was. So I went on Facebook instead. And one I'd heard before. Parks's "Reading: The Struggle" in his regular New York Review of Books blog complains of "the state of constant distraction we live in and how that affects the very special energies required for tackling a substantial work of fiction" in tones very familiar from here, here, here, here, and here. (Wow, some of them are over five years old - amazing people had the attention spans to keep coming back to this tired...
Here's an article from Science Daily that posits that all the claims that the Internet (or, more specifically, Internet advertising) is responsible for newspapers' downfall are false…but then it doesn't propose any alternative reasons to replace it. The article cites a research paper by University of Chicago Booth School of Business Professor Matthew Gentzkow, published in the American Economic Review. Gentzkow looks at the differences in rates and views between on-line and newspaper ads. The perception that the Internet is responsible for newspapers' downfall, Gentzkow posits, is based on the idea that on-line ad revenues are lower than print...
I'm sure you didn't need telling that. Its so blindingly obvious. But just in case you were in any doubt, here is AdviceToWriters, collecting the "Writerly Wisdom of the Ages" courtesy of Jon Winokur, laying down "Jonathan Franzen's 10 Rules for Writers." What greater endorsement could there be? And break them at your peril. Your Time Magazine Great American Novelist cover could be at risk. And how do we know that no one else besides Franzen is doing it right? Well, Rule 8 of course: "It's doubtful that anyone with an internet connection at his workplace is writing good fiction." And...
With speculation afoot about an increasing pace of publishing industry consolidation driven by digital disruption, as well as solid examples like the recent  John Wiley & Sons acquisition of CrossKnowledge, there are plenty of signs pointing to a rising tempo of publishing and digital media M&A. So it's interesting to read a more substantial analysis of the near-term prospects, which could perhaps slightly cool the ardor of eager deal seekers. According to industry research center IBISWorld, "the Internet Publishing and Broadcasting industry has attracted a myriad of new entrants due to exponential growth in internet traffic volume and the increasing number...
The UK's Tinder Foundation, "a not-for-profit social enterprise that makes good things happen with digital technology, established in December 2011," recently released a report, "A Leading Digital Nation by 2020: Calculating the cost of delivering online skills for all," that looked at "the investment needed to get everyone in the UK using the internet regularly with Basic Online Skills." And it turns out that the outlay required to upskill the UK's "11 million people still left without the basics needed to use the web in the 21st century" is comparatively minimal: £875 million ($1.45 billion) to be exact. And, as the...