Posts tagged
holiday
On February 26th, the U.S. celebrates National Tell A Fairy Tale Day, which could displace International Talk Like A Pirate Day as my favorite unofficial holiday. Although its origins appear shrouded in almost complete mystery, National Tell A Fairy Tale Day is widely attested, as the occasion to "snuggle up in your corner chair or sofa with the children sitting near you or maybe all gather around a campfire as it is a day to celebrate by telling your favorite fairy tale or making up one of your own." And fairy tales are anything but outdated. As Marina Warner remarks in her...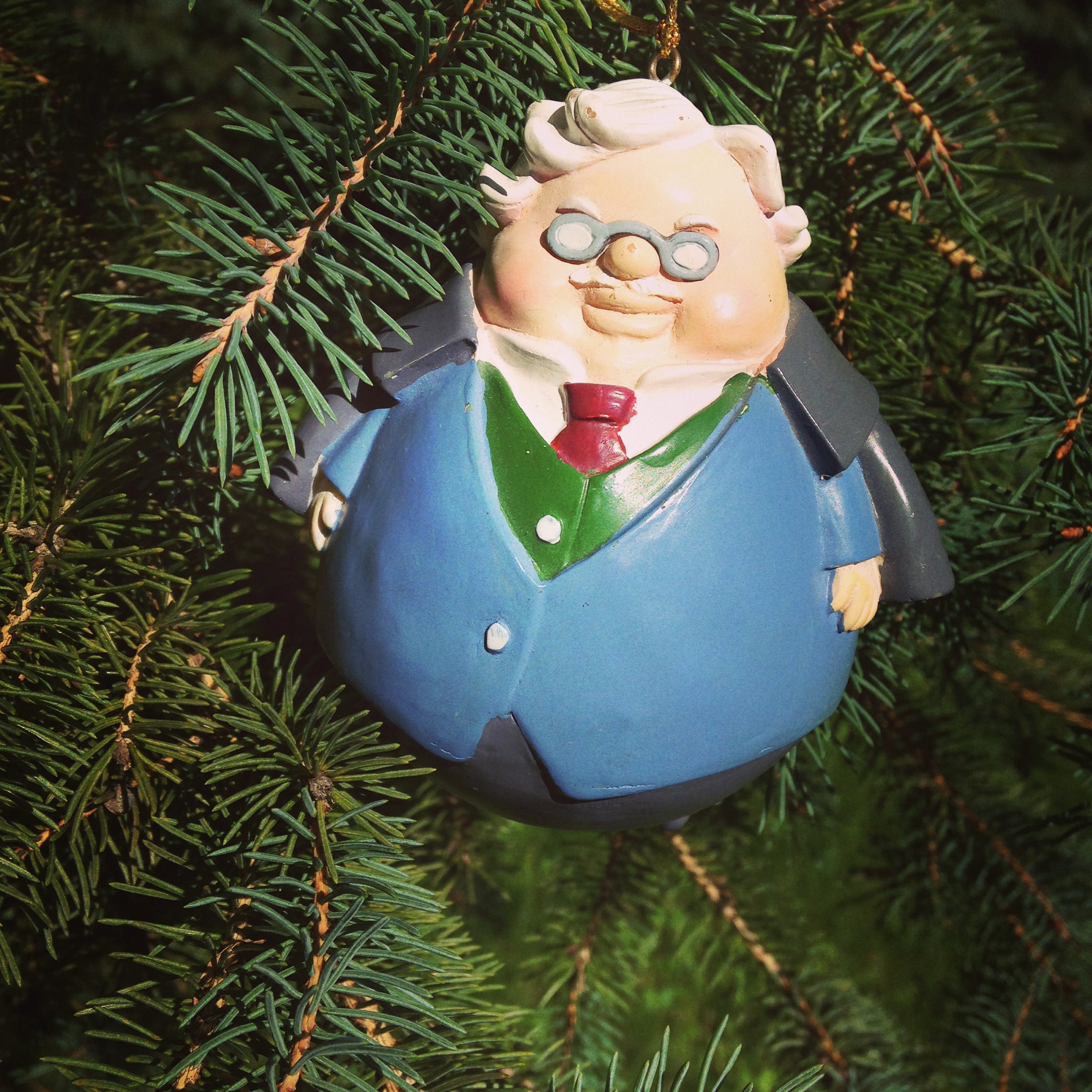 I was moved to write this after reading a number of snarky Christmas comments by Facebook friends and writer buddies, and after struggling through Christmas shopping crowds. Yes, the festive season can get on your case with the way it jams you up against family and strangers. But know what? That could say more about you than it says about the commercialization of Christmas. G.K. Chesterton tackled the issue just over 100 years ago in Heretics, his brilliant, penetrating series of essays on other contemporary intellectual figures "whose view of things has the hardihood to differ from mine." In "Christmas and...
Today is Remembrance Day in Canada---the holiday Americans call Veteran's Day. This day commemorated throughout the Commonwealth countries with a moment of silence on the 11th hour of the 11th day of the 11th month, the day the armistice treaty was signed to end the First World War. There are usually poems, songs, readings and other activities to mark this solemn day. A Canadian tradition is the recitation of the poem 'In Flanders Fields' by John McRae. McRae was a Canadian physician who served on the front and was inspired to write the poem by the fields of poppies that grew...
I'm sure many of you have eBook lovers on your holiday gift list, and you might not be sure how to go about giving eBooks as gifts. Fortunately, it's easy, and there's even a new option to mention this year. First, though, the obvious way, buying someone a gift card from their favorite site and suggesting the card is for eBooks. That's a good approach if you don't know exactly what the recipient likes or what he or she already owns. But perhaps there is a specific book you'd like to gift. You can do that as well. Amazon, Barnes & Noble...
According to Paul McFedries ''Wordspy'' website, there's a new holiday on tap this year, this month in fact, and it's been dubbed "Thanksgivukah." Jewish humor. Yes, this year for the first time in almost 5,000 years, Thanksgiving and Hannukah occur on the same calendar day. Obviously, God was trying out a new tack. According to Wordspy, Thanksgivukkah is "a combined celebration of the U.S. Thanksgiving holiday and the start of the Jewish festival of Hanukkah." The Houston Chronicle mentioned the new holiday in passing, as did The Boston Globe and a host of other newspapers and websites nationwide. McFedries, always the alert and...
Happy Earth Day, everyone! Here at school, we are having a book exchange where students can bring in an old book and swap it for a new one. We're also having a litter-free lunch day and asking students and staff to bring all their lunches and snacks in reusable containers. And we're not the only ones celebrating Earth Day here—the Kindle Daily Deal features four kids books in honor of Earth Day. But it does not feature any adult choices. So with that in mind, I scoured the Kindle store in search of Earth-themed goodies. Happy reading! No Impact Man by Colin Beavan...
Happy Thanksgiving, everyone (in the US, anyway—those impatient Canadians celebrated it weeks ago)! Hopefully you are replete with turkey (or ham, whichever you prefer) and spending the day with your families…in which case you probably won't see this until at least Black Friday. But hey, we can be thankful any time of year. I have a lot to be thankful for this year. I have my family, who are just close enough to spend time with when I want to but far enough away I don't have to when I don't. In particular, I'm thankful my Mom survived losing...
For those of you around the world, if you don't know, Monday is a national holiday in the US, so TeleRead will have limited posting. See you all on Tuesday....
One of the benefits of electronic media is that e-book stores are never closed for the holidays—at least for purchasers. But in some cases, for publishers, it's another story. EbookNewser reports Apple's iBookstore team sent an email to iBookstore sellers letting them know that the iTunes Connect app and e-book publishing platform is down from now until Thursday, December 29th for the holidays. It will not be taking any new updates during this time, and scheduled releases and pricing changes will be delayed. The iBookstore team wrote in an email to iTunes Connect users: " We...
PaidContent writes about a holiday campaign launched by digital publisher Open Road Integrated Media. Called "The Gift of E", the campaign centers on giving e-books for Christmas as an alternative to shopping in crowded stores. The site feature instructional videos on how to give e-books as presents. After Christmas, the campaign will focus on e-book "starter packs" for new e-reader owners. As PaidContent points out, only Kindle and Kobo so far have set up a way that individual e-books can be given as gifts; other e-tailers will allow buying gift certificates but not specific titles. That could give them...
Happy Thanksgiving, those of you who celebrate it today! As I've done for the last couple of years, I looked back at previous Thanksgiving posts I made to see what I had to be thankful for in the e-book world. It hasn't changed much lately, Most of the things I've mentioned are still going strong. I've got an iPod Touch again (and an iPad, and a Kobo) that I like to read books on, Baen and its Meisha Merlin writers are still going strong, and e-readers are getting even cheaper. As I said last year: ...
Black Friday is almost upon us, and it bids fair to be an e-reader kind of holiday season. There's no word yet from Amazon on any discounts on its Kindle products (though it seems to be discounting just about everything else), but Barnes & Noble has announced a special deal on a "Limited Edition" of its Nook Simple Touch e-reader—in stores only, it's knocking $20 off the price. This brings it down to $79—on par with Amazon's lowest-tier ad-supported Kindle price. Amusingly, one of its listed benefits is No Annoying Ads Reading...