Posts tagged
Hachette
As some may know, there's a fascinating spat going on between Lee Child, recent star of a BBC Newsnight anti-Amazon segment, and the The Passive Voice's readers and creator - a.k.a. David Vandagriff, recently cited, along with Chris Meadows and yours truly, as one of The Independent Publishing Magazine's "12 Publishing Shakers You Should Be Following." As well as the extensive and very detailed interchange between Child and his critics on many points of the pro- and anti-Amazon debate, where Vandagriff himself steps repeatedly into the fray - mostly against Child - one claim stands out - at least for...
CBS Corporation, parent company of Simon & Schuster, has just released its second quarter 2014 financial results, with performance numbers for the publishing group that is reportedly in talks with Amazon. "Publishing revenues for the second quarter of 2014 increased to $211 million from $189 million for the same prior-year period, driven by higher print book sales,"said the earnings release. (Doncha love these little old mom'n'pop operations in the quaint and folksy world of publishing?) "Digital books continue to represent a significant portion of sales, with 25% of total Publishing revenues coming from digital sales during the second quarter of 2014." In addition,...
Class, today's math question is: How many UK authors can you buy for the cost of a single full-page New York Times ad? And we're going to compare the average median income of a British author, as calculated by the the UK Authors' Licensing & Collecting Society (ALCS), with the cost of a full-page ad in the Sunday edition of the New York Times, as provided by ... the New York Times. "The Times ad, which cost $104,000, was paid for by a handful of the more successful writers," states the NYT. "In 2013, the median income of the professional author...
Science fiction and fantasy author Edward W. Robertson has added a new insight to the post mortem on Hachette's response to Amazon's open letter. And it's one more that Hachette probably wishes would go away. As well as pointing out, as Chris Meadows has already noted, that Hachette CEO Michael Pietsch either doesn't know the history of his own industry, or is openly lying to the public about it, Robertson emphasizes that the first paperback houses were trying to do an Amazon on the publishing industry of their time. "Paperback rights were purchased by competing publishers who were able to sell...
A Wall Street Journal article (if it's paywalled, Google the headline to read it) delves into the sources of the pre-order blocking matter between Amazon and Disney…and if you could summarize it with a single phrase, it would be "the shoe's on the other foot." It has some commonalities with the Hachette dispute, but some important differences, too. According to the familiar "person with knowledge of the matter" (he sure gets around, doesn't he?) the dispute partly concerns promotion and product placement on Amazon's web site (the element it has in common with the Hachette negotiation, given some of...
Which Subscription Service is Best for Self-Published Authors: Kindle Unlimited, Scribd or Oyster? (Media Shift) Is Kindle Unlimited the best, or should self-publishers join the Scribd or Oyster programs instead? How do you get in? Read on for a comparison of these top three reader subscription programs and best recommendations for self-publishers who are looking to add these channels to their revenue streams. *** Looking Forward to iOS 8: Highlights (GoodeReader) As a developer, I have had the chance to test drive the beta version of iOS 8 since early June… for the rest of you still waiting to give it a try, here...
Here's a couple of interesting takes on the Amazon/Hachette affair. It's kind of refreshing, actually, after all this back and forth he-said/she-said of authors in favor of Amazon or Hachette and Amazon and Hachette themselves to look at what more neutral parties are saying. For starters, here's Jake Kerr on Medium.com suggesting that Amazon is fighting so hard for lower prices on e-books because, far from being the monopolistic behemoth others accuse it of, its position in the e-book trade is actually fairly weak. This seems a little counterintuitive at first, but Kerr points out that e-book stores have...
Digital Book World is carrying the response Hachette CEO Michael Pietsch is sending to those people who write him at Amazon's behest. Since I posted the Amazon letter in full, it seems only fair to do the same for this. Pietsch (or whoever wrote the response for him) maintains that "Hachette sets prices for our books entirely on our own, not in collusion with anyone" (technically true, I suppose, since he said books, not e-books). He also maintains that the vast majority of Hachette's titles are priced at or below $9.99, that the ones that cost more are nonetheless...
Amazon's been busy lately. Folks might remember that Amazon stopped taking pre-orders for Warner DVD/Blu-ray titles for a while, including The LEGO Movie, during a contract dispute similar to the contract negotiation it is undergoing with Hachette. (Unlike Hachette's, said dispute was resolved in a matter of weeks.) Well, now it's Disney's turn to face the Wrath of 'Zon. Home Media Magazine reports that forthcoming Walt Disney Studios Home Entertainment titles, including Captain America: The Winter Soldier, Maleficent, and Guardians of the Galaxy, have seen their pre-order buttons removed, replaced with "Sign up to be notified when this item...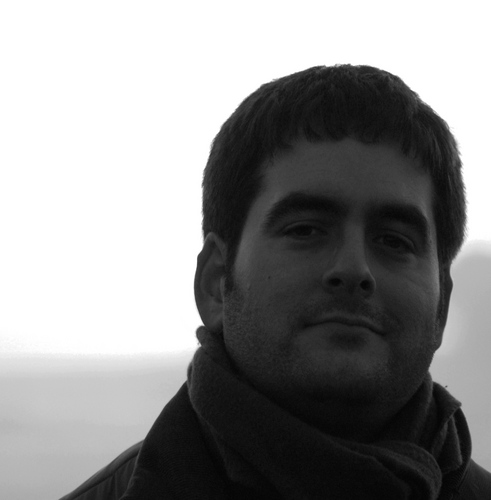 The news, first broached by The Bookseller, that Eoin Purcell, veteran Irish publisher and mainstay of the publishing and digital change debate, has been appointed as leader of the Amazon Publishing team in London, has been greeted with unexpected applause in some quarters - and with some hand-wringing. Porter Anderson, another name not exactly unknown in modern publishing circles, says in his thought piece "Corporate Blues: Right Man, Right Job, Lost Voice," that: "I'm both heartened and saddened by this news." Anderson writes in great depth about both the positive and negative sides of this announcement, but leading on the positive,...
Amazon's PR push in the Hachette negotiation seems to have moved beyond simply posting announcements to forums. I just had a rather lengthy email show up in my inbox from "Kindle Direct Publishing," which begins with the salutation "Dear KDP Author." I'm not sure if I received it because I created a KDP account at some point while looking into it, or as a member of the press. Either way, I'm reproducing the letter here in full. The letter essentially expands upon Amazon's recent forum post about the situation, laying out Amazon's belief that Hachette wants to charge too...
The open letter against Amazon from Authors United, the group steered by founding author Douglas Preston, seems to be getting a lot of column inches. And just to make sure, Authors United is buying its own. That is, a full-page ad in the Sunday edition of the New York Times to get the message across. Yes, authors are paying publishers (in this case, a newspaper publisher) to print their words - but no one seems to be crying "vanity press" this time round. (Well, maybe "vanity," but of that, see more below...) Evidently the grating irony of authors - those proverbial...