More on TechnologyTell: Gadget News | Apple News
Posts tagged
genre fiction
Ellen Datlow is a significant presence in American and international horror and dark fiction. That's about as bathetic an understatement as they come. Any new anthology owned by her is guaranteed its share of interest. Her "Also Edited" list at the start of this collection is vast. And her new volume Lovecraft's Monsters, from Tachyon Publications, finds a new theme in the creatures and creations of H.P. Lovecraft, which have inspired everything from brilliant pastiches to plush toys. (Oh, and she gave an Honorable Mention to one of my pastiches, and why ever miss an opportunity for gratuitous self-promotion? ;) ) For...
You'd think that birthing American horror's favorite son would give a U.S. state a broad institutional commitment to supporting the horror genre and honoring its local exponents. Well, apparently not. Because a library in Maine has declined the bequest of the archive of local horror writer Rick Hautala, citing lack of resources to properly support and maintain it. As reported in the Portland Press Herald, Stephen King's home town journal, Hautala's widow is upset that his gift of his archive has been turned down by the Walker Memorial Library in Westbrook, Maine. "Holly Newstein-Hautala offered Rick's archives—manuscripts, letters, etc.—to the Walker Memorial...
Charon Coin Press, an independent publisher of speculative fiction, has acquired several series of horror and dark fiction anthology properties previously held by Rymfire Books under Armand Rosamilia. These include the series State of Horror, Heavy Metal Horror, Post-Apocalyptic Raid, I, Executioner, Revenant 1 & 2, and Vermin. These, and will apparently be followed by others as the basis for the anthologies division of Charon Coin Press. Charon Coin Press founder Jerry Benns was apparently editor for the State of Horror anthologies since January 2014, and the acquisitions were part of a transition from editor to full-blown publisher. "I didn't start out...
Bulgarian writer and New Yorker by adoption Maria Popova picked up on a "semi-secret" evening event on the literature of terror held by Neil Gaiman at TED's 30th anniversary event, TED 2014 in Vancouver - certainly secret enough to keep his name off the official speaker list. However, she detailed the whole thing in her much-followed blog Brain Pickings, including a recording reproduced with permission, and transcripts, where Gaiman speaks of the fascination of fear. "Technology does nothing to dispel the shadows at the edge of things," Gaiman says. And as just one instance of the value of tackling dark things,...
This article picks up from my previous piece in TeleRead on "Worldbuilding in fantasy/SF: Retreading the great clomping feet of nerdism," and in particular, on one of the comments on that post. There, a commentator called Sturmovik states that  When you remove world building from Fantasy then all you are left with is reality. I don't consider Game of Thrones to be a fantasy series at all. It would have been set in 15th century Europe without losing anything that makes it enjoyable to its readers. In fact the recent success of the similarly named "House of Cards" proves the point....
Lucy Hounsom has just posted on the Waterstones blog referencing the great critique by by British science fiction and fantasy master - and consummate worldbuilder - M. John Harrison of worldbuilding in fantasy and science fiction: "Worldbuilding is not technically necessary. It is the great clomping foot of nerdism. It is the attempt to exhaustively survey a place that isn't there. A good writer would never try to do that, even with a place that is there." M.John Harrison's original statement, along with his fascinating and very deep notes and explanations added later, is archived here, and it's recommended reading. At...
Following the recent high-profile spats over gender bias in science fiction and horror, the distinct and highly peculiar sub-genre of Lovecraftian horror has developed a case of its own. One inheritor of the legacy of Howard Phillips Lovecraft, U.S.-born Irish fantasy and horror writer Maura McHugh, cited in her blog a recent comment in the Lovecraft Eternal Facebook group where one horror editor asked: "Is appreciation of Lovecraft and the Mythos a Guy Thing, like The Three Stooges?" Her observation on the remark was: Within genre circles (sf/f/h) there are some debates that keep rising from the grave, like brain-lusting zombies. You chase...
[caption id="attachment_108511" align="alignright" width="111"] Does it come in any color that isn't pink?[/caption] Yes, ripped, frayed, slightly torn, and even somewhat disheveled bodices need no longer languish without their very own dedicated ereading app. For Harlequin UK has launched a dedicated iOS reading app welcoming its ereading audience "to the world of Mills & Boon!" And lest anyone doubt the legitimacy or PC-ishness of the term "bodice ripper," The Guardian, epitome of British right living and high thinking, has endorsed it in its article: "Bodice-ripping Mills & Boon novels? There's an app for that." What better authority could you want? The new app...
With the question of sexism, discrimination, and gender choices in genre fiction still going full blast, here's a question for all the writers out there. Riffing off Joss Whedon's now-celebrated acceptance speech for his Equality Now award in 2006, still regularly referenced in more recent debates on the subject, I'm taking the opposite tack to the question he anatomized: "Why do you write these strong women characters?" Whedon counters, "Why aren't you asking a hundred other guys why they don't?" And it's a question worth asking. Because, as detailed ad nauseam here, and in many other places, some publishing and media...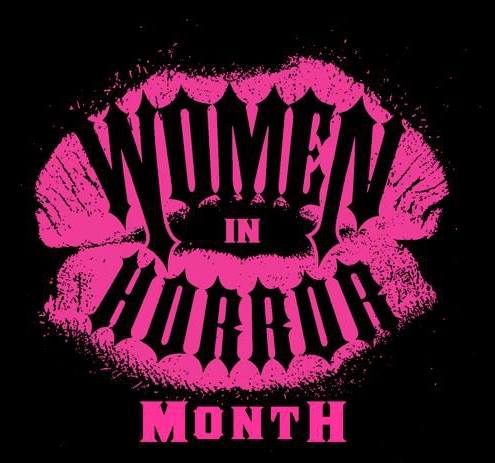 I need hardly mention that the position of women in science fiction has been all over the media lately, with sexist behavior at and around the Science Fiction & Fantasy Writers of America (SFWA) thrust into the media spotlight and bringing the whole genre into deep disrepute. Unfortunately, it seems that science fiction isn't the only genre to get lucky this way. Recently, the fifth annual Women in Horror Month, "Celebrating Women In The Horror Industry," has been running, and a certain Scott Lefebvre decided to take public exception to the choice of logo, in the following terms: "do you...
Here's an excellent essay anatomizing my hostility towards the adolescent excesses of science fiction - and most other forms of literary genre prejudice whatsoever. Writing in Salon under the title "Is the literary world elitist?," Laura Miller states - in an article that itself is a round-robin response to Eleanor Catton's own piece on literary elitism - that: "Intellectual insecurity is, alas, a pervasive problem in the literary world ... One of the favorite gambits of people secretly uncertain about their own taste is identifying some popular book of incontestably lower quality than their own favorites and then running all...
Science fiction author and self-proclaimed geek fan Daniel Haight has made a post that calls into question the behavior of the sci-fi fan community - and the continuation of the genre. Entitled, "How Sci-Fi is Failing Fans (and How We Can Get it Back)", the post states that: "  The science fiction of 2013 is not what I grew up with and I'm hoping we can turn that around in 2014.   Science fiction is our mutual heritage of imagination and storytelling and it is threatened by some very destructive behaviors." And although Haight bemoans some ebbing support from the media...