More on TechnologyTell: Gadget News | Apple News
Posts tagged
genre fiction
Sad to report, the problem of genre misogyny appears to be well and truly out of the sci-fi ghetto and stalking the halls of the horror community. And this as the 6th Annual Women in Horror Month (WiHM) kicks off for 2015. And the unhappy occasion is an anti-woman rant by a certain well-known horror writer, as reported on Mercedes M. Yardley's blog. "Well, I'm mad," her statement runs: I'm not trying to be inciting or hysterical. But I am angry. A "fellow" horror writer lambasted a dear friend and amazing woman for doing book signings while in costume and…I'm not quite sure...
Victor Gollancz, the renowned UK science fiction and general literature publishing imprint, has just announced the acquisition of the UK rights for The Whispering Swarm, the first novel from the pen of fantasy/weird-fiction legend Michael Moorcock in almost ten years. And its subject appears to be ... Michael Moorcock. In his first full novel in almost ten years, Michael Moorcock returns to the city of his childhood and one of his most successful recurring themes: London," states the Gollancz announcement . "The Whispering Swarm follows a young man called Michael Moorcock. Part-autobiography, part-story, in The Whispering Swarm, Moorcock mixes elements of...
The first Spectral Book of Horror Stories, from independent UK publisher Spectral Press, was a particularly fine compilation of the juiciest, goriest modern horror story writing, with an explicit objective from the editor, Mark Morris, "to become a watchword for genre excellence." Judging by the acclaim the first volume received, The Spectral Book of Horror Stories series looks well on course to do just that. And now the second volume is open for submission - to all comers. Mark Morris is calling an open submission window until June 30th, with no specified length (though 2000-8000 words is optimal, with payment only...
Georgian author, aristocrat and aesthete Horace Walpole was one of the first writers who was able to launch an aesthetic movement to match his writing, predating Sir Walter Scott and his cod-Highland pageantry, or William Morris and the Arts and Crafts Movement. And a recent visit to The Vyne in Hampshire gave me some insight into how this came about, and how Walpole and his collaborators launched the Gothic Revival style and the Gothic movement in literature. John Chute (1701–1776), owner of The Vyne, was an amateur architect and connoisseur, who first met Walpole. When Walpole first started to redesign his...
One of the latest crowdfunding projects in anthology publishing has just totally destroyed its funding goal. With nine days still on the clock at the time of writing, Lightspeed Magazine presents Queers Destroy Science Fiction has reached $34,866 pledged of the $5,000 goal in its Kickstarter campaign. Needless to say, its stretch goals have been blown open, and a great many backers are in line to receive a great deal. "Queers Destroy Science Fiction! is a special issue of the Hugo-winning magazine Lightspeed 100% written—and edited—by queer creators," explains the preamble. "Even in science fiction, supposedly the genre of limitless possibility, where everyone...
The UK's Man Booker Prize for Fiction has just updated its rules for eligibility for the Man Booker Prize 2015. And although many book trade professionals seem to be most exercised by changes to the timing and stocking level requirements of the rules, which they say favor publishers at the expense of booksellers, it's very clear that the new rules also consolidate the privileged status of "literary" fiction at the expense of genre works of any kind. They also exclude self-published works or those from very small presses - but it's not like that is anything new. The updated rules declare that "Any...
The first Zippered Flesh anthology from Smart Rhino Publications was a delirious and often disgusting switchback ride through a very dark subgenre of horror. Zippered Flesh 2: More Tales of Body Enhancements Gone Bad! brings together 22 more extremely unsettling tales of ... what it says in the title and subtitle. Actually, that's not entirely true: There's a bit of a drift from the subtitle description, in that a lot of the stories concern body horror but not body enhancements, but then the first anthology was the same and none the worse for it. Perhaps there's a just a shade more repetition and...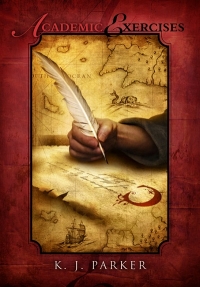 K.J. Parker is a two times World Fantasy Award-winning author, and also something of a mystery - the name is a pseudonym and the real identify of the author has never yet been revealed. The official K.J. Parker website doesn't shed much light on the enigma, although it does list the author's excellent series of longer works. Academic Exercises is his first collection of shorter fiction, but "he" here is a convention, since K.J. Parker could well be as female as J.K. Rowling. It's quite a collection too, at 536 pages long, with two World Fantasy Award-winning novellas ("A Small Price to...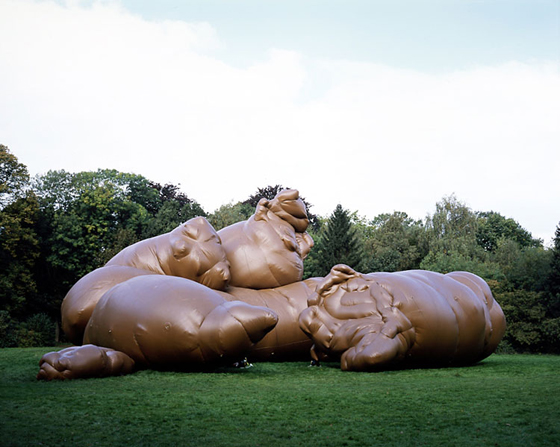 This is a piece of early morning caffeine-fueled speculation, stemming from the superb Academic Exercises by K.J. Parker, which varies its richly detailed invented-world fantasy stories with actual (scholarly?) digressions on the history of arms and armor, etc. To my mind, this takes the principle of the infodump as far as it logically can go - i.e. instead of weaving the information into the story, you actually have it siloed as a separate scholarly exposition. Peter Watts takes a similar approach in his long and fascinating "Notes and References" appendices to his science fiction masterpieces Blindsight and Echopraxia - and face...
Readers like me who cut their teeth on the New Wave of science fiction of the late 1960s and 1970s will remember the intellectual and imaginative energy of that period, the freewheeling mash-up of genres, the political and social awareness, the maturity and sophistication of much of the writing compared to most of what comprised the genre before. An adolescent genre - or rather, one stuck in a permanent delayed adolescence - suddenly grew up. In the UK, it was all about authors like Brian W. Aldiss, J.G. Ballard, M. John Harrison, Michael Moorcock, and Christopher Priest; in the U.S.,...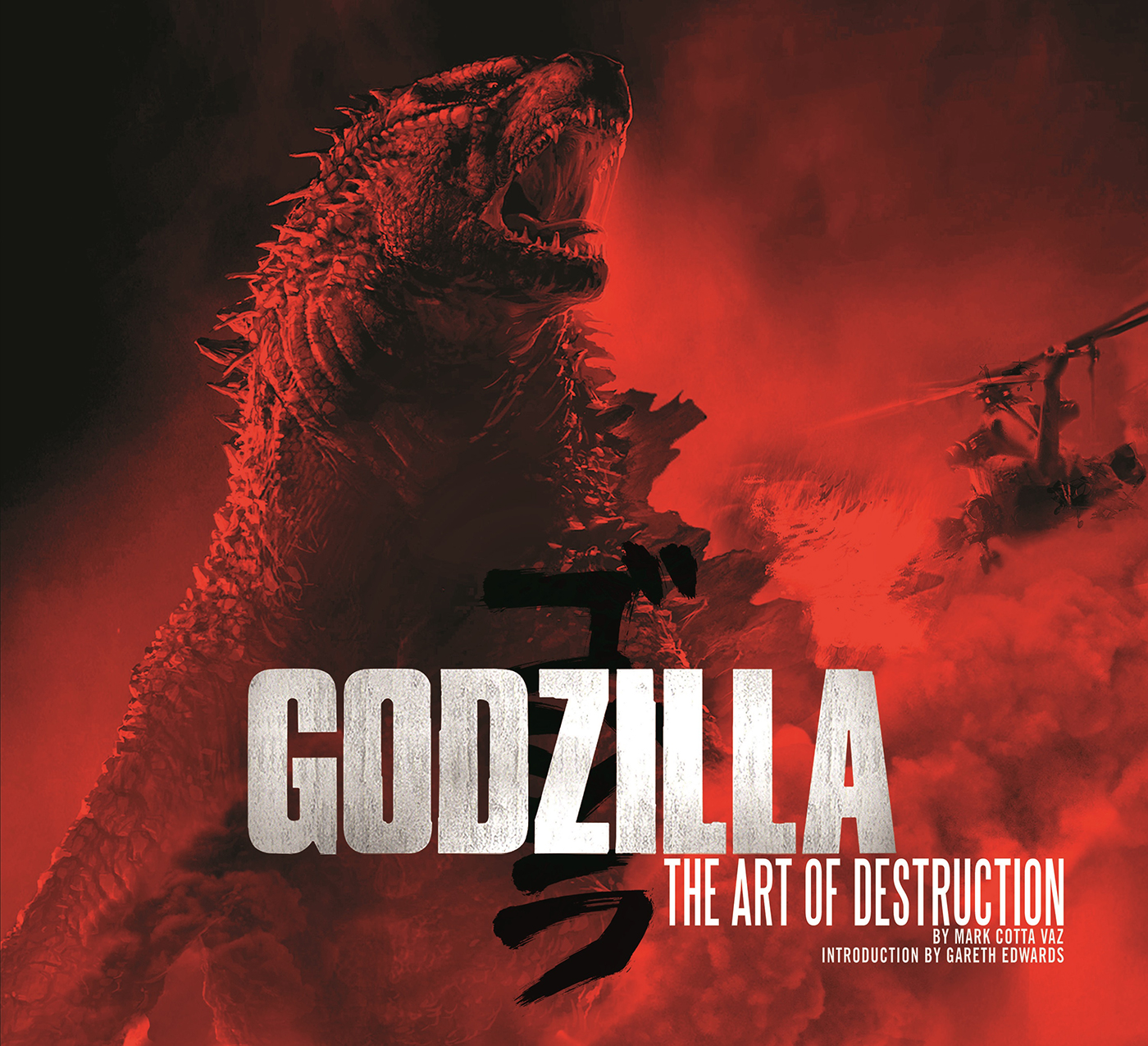 A slightly unorthodox take on the thesis of living your art comes in the shape of Japan's Hoshi Award, a top science fiction prize, which is to be opened to aliens and AIs as well as humans. The Award was launched in 2013 in honor of Shinichi Hoshi (1926-97), "recognized as one of Japan's most influential science fiction writers of all time," who "published more than 1,000 of his signature 'short-short' stories, sometimes dubbed "the 'Haiku of Science Fiction'." Potential winners might not in fact be far away. Computer-generated literature and generative art have been around for over a decade, and it's...
Laird Barron's third and most recent short story collection, The Beautiful Thing That Awaits Us All almost needs no introduction: it's Laird Barron's third collection. For many enthusiasts and proselytes of the current renaissance in dark and weird fiction, that's all they will need to know. Superlatives fall from its hide like Geatish spear points from Grendel's. And such wide, and wide-eyed, acclamation might seem open to question if it weren't for the (almost) uniform excellence of the contents. This is the kind of collection destined to find the same sort of place in the history of its genre currently occupied...