More on TechnologyTell: Gadget News | Apple News
Posts tagged
genre fiction
The UK's Man Booker Prize for Fiction has just updated its rules for eligibility for the Man Booker Prize 2015. And although many book trade professionals seem to be most exercised by changes to the timing and stocking level requirements of the rules, which they say favor publishers at the expense of booksellers, it's very clear that the new rules also consolidate the privileged status of "literary" fiction at the expense of genre works of any kind. They also exclude self-published works or those from very small presses - but it's not like that is anything new. The updated rules declare that "Any...
The first Zippered Flesh anthology from Smart Rhino Publications was a delirious and often disgusting switchback ride through a very dark subgenre of horror. Zippered Flesh 2: More Tales of Body Enhancements Gone Bad! brings together 22 more extremely unsettling tales of ... what it says in the title and subtitle. Actually, that's not entirely true: There's a bit of a drift from the subtitle description, in that a lot of the stories concern body horror but not body enhancements, but then the first anthology was the same and none the worse for it. Perhaps there's a just a shade more repetition and...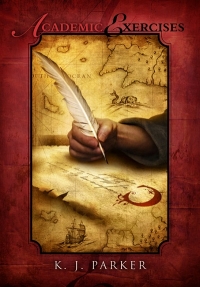 K.J. Parker is a two times World Fantasy Award-winning author, and also something of a mystery - the name is a pseudonym and the real identify of the author has never yet been revealed. The official K.J. Parker website doesn't shed much light on the enigma, although it does list the author's excellent series of longer works. Academic Exercises is his first collection of shorter fiction, but "he" here is a convention, since K.J. Parker could well be as female as J.K. Rowling. It's quite a collection too, at 536 pages long, with two World Fantasy Award-winning novellas ("A Small Price to...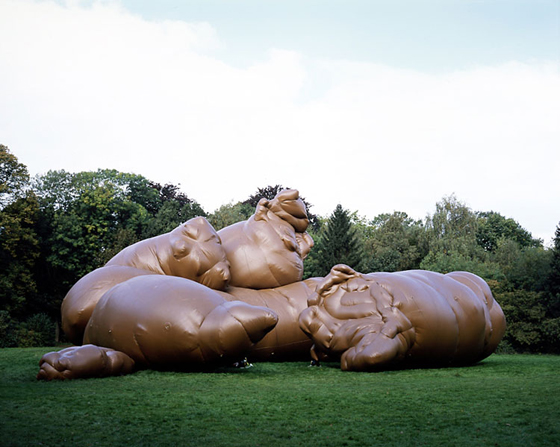 This is a piece of early morning caffeine-fueled speculation, stemming from the superb Academic Exercises by K.J. Parker, which varies its richly detailed invented-world fantasy stories with actual (scholarly?) digressions on the history of arms and armor, etc. To my mind, this takes the principle of the infodump as far as it logically can go - i.e. instead of weaving the information into the story, you actually have it siloed as a separate scholarly exposition. Peter Watts takes a similar approach in his long and fascinating "Notes and References" appendices to his science fiction masterpieces Blindsight and Echopraxia - and face...
Readers like me who cut their teeth on the New Wave of science fiction of the late 1960s and 1970s will remember the intellectual and imaginative energy of that period, the freewheeling mash-up of genres, the political and social awareness, the maturity and sophistication of much of the writing compared to most of what comprised the genre before. An adolescent genre - or rather, one stuck in a permanent delayed adolescence - suddenly grew up. In the UK, it was all about authors like Brian W. Aldiss, J.G. Ballard, M. John Harrison, Michael Moorcock, and Christopher Priest; in the U.S.,...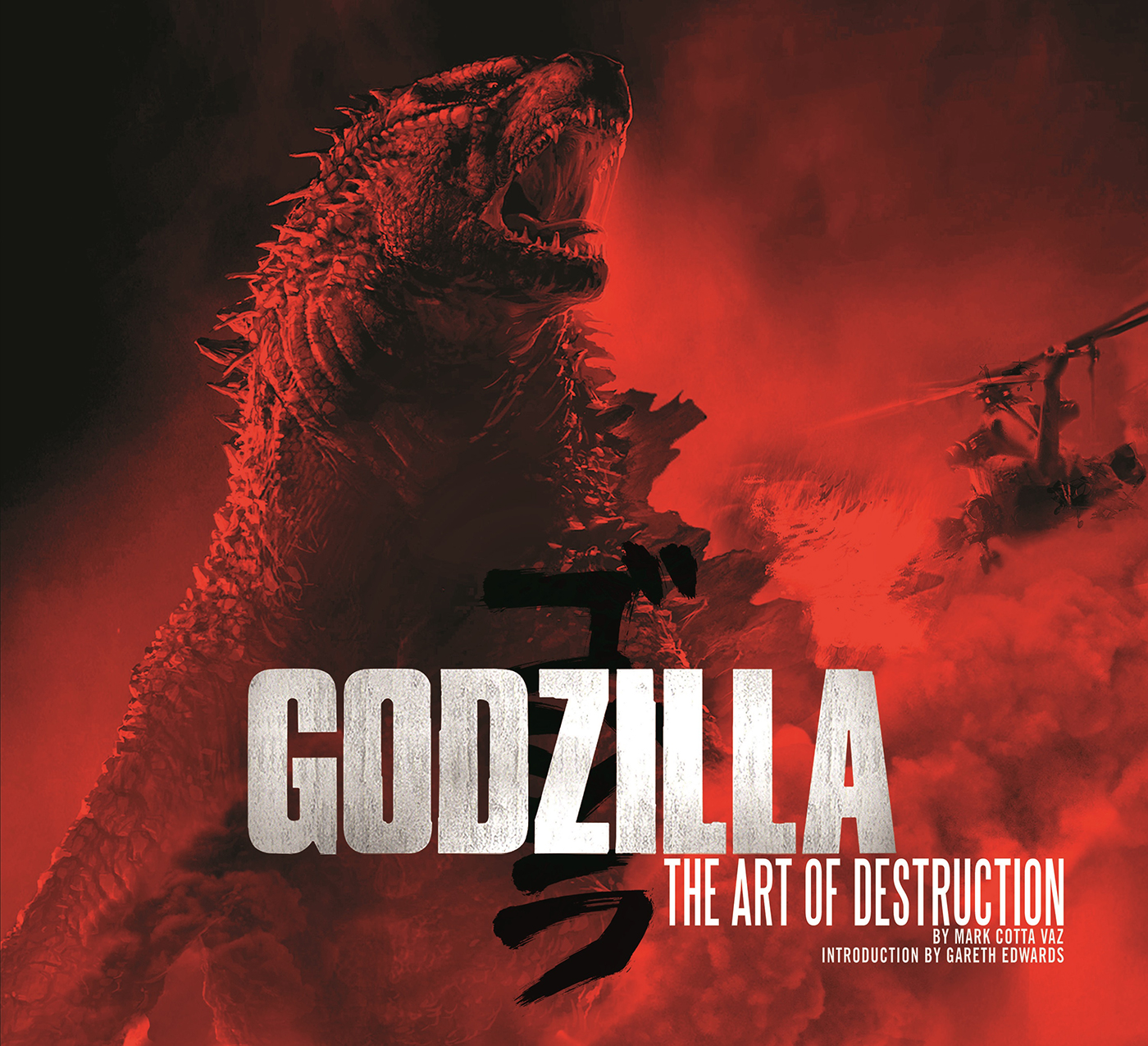 A slightly unorthodox take on the thesis of living your art comes in the shape of Japan's Hoshi Award, a top science fiction prize, which is to be opened to aliens and AIs as well as humans. The Award was launched in 2013 in honor of Shinichi Hoshi (1926-97), "recognized as one of Japan's most influential science fiction writers of all time," who "published more than 1,000 of his signature 'short-short' stories, sometimes dubbed "the 'Haiku of Science Fiction'." Potential winners might not in fact be far away. Computer-generated literature and generative art have been around for over a decade, and it's...
Laird Barron's third and most recent short story collection, The Beautiful Thing That Awaits Us All almost needs no introduction: it's Laird Barron's third collection. For many enthusiasts and proselytes of the current renaissance in dark and weird fiction, that's all they will need to know. Superlatives fall from its hide like Geatish spear points from Grendel's. And such wide, and wide-eyed, acclamation might seem open to question if it weren't for the (almost) uniform excellence of the contents. This is the kind of collection destined to find the same sort of place in the history of its genre currently occupied...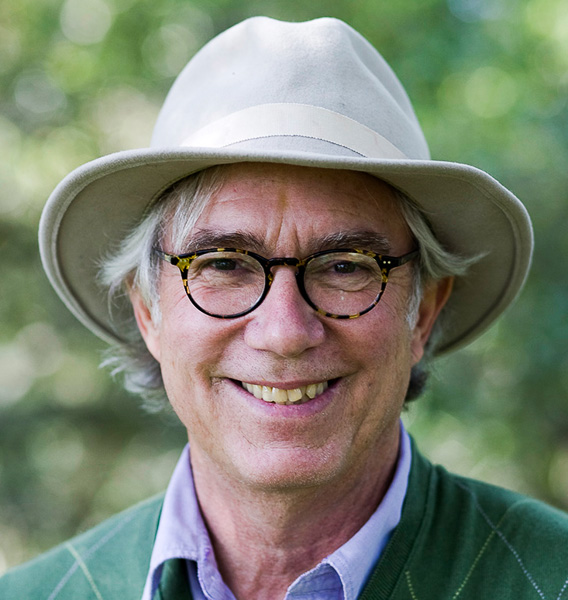 Damien Walter, writing in The Guardian, has resurrected Rudy Rucker's 1983 essay "The Transrealist Manifesto" to tag transrealism as "the first major literary movement of the 21st century?" As the question mark suggests, though, here's only one problem: Is it so? Rudy Rucker's original essay defines transrealism as "not so much a type of SF as it is a type of avant-garde literature," and, incidentally, "the only valid approach to literature at this point in history." According to Rucker, "the Transrealist writes about immediate perceptions in a fantastic way," because "the genre of straight realism is all burnt out. Who needs more straight...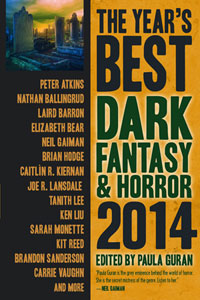 The latest in the excellent Year's Best Dark Fantasy and Horror series, edited by Paula Guran, does a pretty good job of living up to exaclty what it says on the cover, and pulling together the year's real best achievements in the genre/genres. Some of the 32 tales will be familiar from elsewhere, especially to an avid dark sider like me, as many have already been anthologized or otherwise put out in book form. That doesn't change the fact that if you want to get a very broad and compendious perspective on the field - at 576 pages and 32 stories...
After the endless, shambling horde of faceless zombie horror anthologies, The Book of the Dead presents stories centred on a rather more ancient and dignified genus of animated corpse: the Mummy. It also comes with a sort of official endorsement from the actual tradition of Egyptology, being "published in collaboration with the Egypt Exploration Society, the UK's oldest independent funder of archaeological fieldwork and research in Egypt," and introduced by John J. Johnston, Vice Chair of the Society. The selection doesn't rest on its premises, and the 19 stories range far wider than simply animated-bundle-of-bandages tales. If anything, the keynote of the anthology is variety...
Public health warning: This book has been known to induce anomie, despair, alienation, disenchantment, toxic doubt, and pervasive crawling fear. It has also been known to make people write about it ecstatically. I'm not the first to succumb. And this isn't a new book review: The Imago Sequence has been around spreading terror and acedia since 2007, picking up a Shirley Jackson Award along the way. It also, incidentally, put its author on the map - in the same way that the 1883 eruption put Krakatoa on the map. The geography of horror would never be the same again. Rather, this...
Nebula Award-winning writer and editor Eugie Foster died on September 27th of respiratory failure after a long and hard-fought battle against aggressive cancer of the sinuses. Full details can be found on her blog, with a short obituary from her husband Matthew M. Foster, here. Eugie won the 2009 Nebula Award for Best Novelette for her novelette "Sinner, Baker, Fabulist, Priest; Red Mask, Black Mask, Gentleman, Beast," and a whole series of other awards for her work as writer and editor. She was also a regular participant in conventions and science fiction/fantasy events. In the course of her struggle and treatment, Eugie...