Posts tagged
France
This is another review of a long-extant book (originally published in 1899), but a new digitization of this hard-to-find work over at Archive.org made a good case for this. The Symbolist Movement in Literature, by the English sometime poet and critic Arthur Symons, has not been made available via Project Gutenberg, though many of his other works have, but Archive.org has made up the difference. For such a supposedly vague, cryptic movement as Symbolism, Symons pins down exactly what was going on "in this revolt against exteriority, against rhetoric, against a materialistic tradition; in this endeavour to disengage the ultimate essence, the soul,...
Sadly, Michel Houellebecq and his Islamophobic new novel Soumission (Submission) look to be among the all-too-predictable beneficiaries of the Charlie Hebdo attack - alongside anti-Islamic hate groups and far-right politicians everywhere. The Bookseller has already felt the need to run a statement from Houellebecq's UK soon-to-be-publisher, stating that plans to publish the book in the UK in September are unaltered. The ever so slightly insensitive promobabble pitch from publisher Jason Arthur quoted by The Bookseller describes Submission as: "a breathtakingly audacious and daring novel that's certain to turn heads and raise eyebrows ... It is a work of grand ambition, razor-sharp...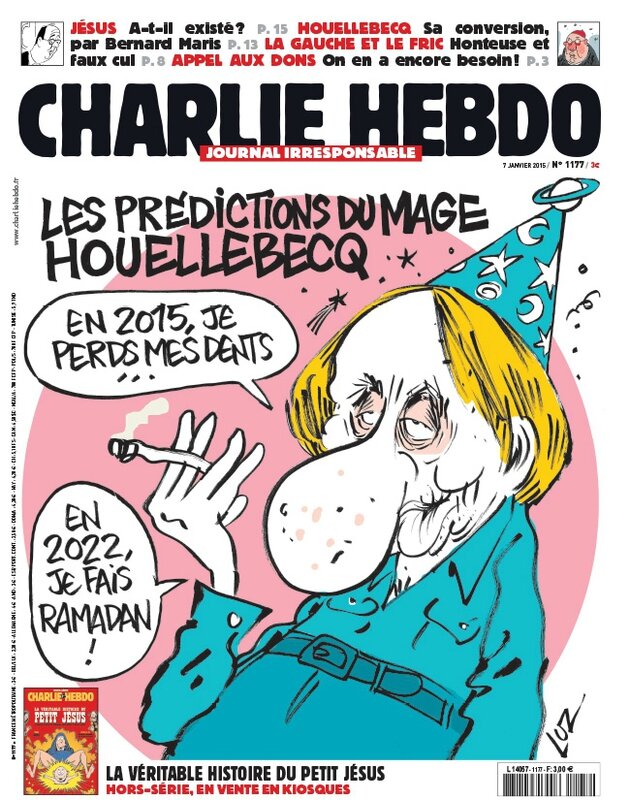 As per my earlier report on the Charlie Hebdo massacre, other commentators have been picking up on the coincidental timing of the attack with the publication of Michel Houellebecq's new novel Soumission (Submission), with its (to say the least) controversial portrayal of a near-future Islamicized France. Al Jazeera is just one, rounding up the responses of Houellebecq himself and of other sources inside and outside France. Germany's Frankfurter Allgemeine Zeitung, for instance, labeled the novel a "provocation," and expressed the hope that members of the local PEGIDA anti-Islamic movement are "not interested in French novels," because they could feel "vindicated...
I'm sure there's already enough ambulance-chasing going on around the horrible massacre at the offices of Charlie Hebdo in Paris, and though I may be a hack of sorts, I can only claim the most vicarious solidarity with chief editor Stephane Charbonnier and the other journalist victims. However, I do want to remind everyone that one of France's most famous living novelists, Michel Houellebecq, is currently being feted in French intellectual circles for a new work which manages both to be anti-Islamic and to attack the secular rationalist traditions that Charlie Hebdo embodies - in so far as it has an intact...
French photographer Franck Bohbot has created a marvelous series of photographs of the great libraries of Europe - although Harvard Public Library does feature as well - as part of an ongoing project called House of Books which will eventually expand to embrace South America, Asia and North America. "This is about the places that we have learned and where the books stay for decades," states the photographer. "Paying tribute to the Architects. the light, the composition and the colors have to be coherent in all the series." Bohbot admits that he's hardly the first photographer ever to have chosen libraries as a...
One of France's most notorious literary sons is receiving fresh rounds of literary rehabilitation. After the recovery and display earlier this year of the toilet roll-like original manuscript of The 120 Days of Sodom, the most infamous work of Donatien Alphonse François de Sade, a.k.a. the Marquis de Sade, now, 200 years after his death on December 2nd, 1814, his descendant, Elzéar de Sade, has revived his notorious ancestor's title of Marquis. "Since the death of Donatien, none of his descendants wanted to wear the Marquis de Sade's title to avoid the risk of being identified with this devilish character; they...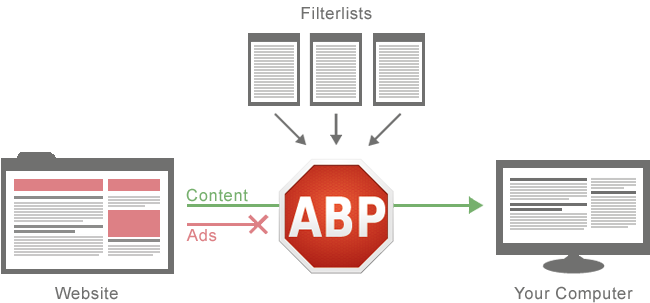 A case in France being contemplated by Le Geste, the professional organization of online publishers, and IAB France, which dictates the standards for online advertising in France, against AdBlock Plus, the internet ad blocking software, and its parent Eyeo GmbH. As reported in Les Echos, the case is on the basis that AdBlock Plus threatens their business - and that Eyeo is effectively extorting money from them by offering partnerships that circumvent AdBlock. Actually, it appears that criticism of Eyeo is fully justified - and doubtless it doesn't hurt in France that the culprit is German - but that does little...
A rare first folio edition of the plays of William Shakespeare has been rediscovered in the Library of Saint-Omer in France. Described in the local newspaper that first broke the news as "an incredible discovery," and "one of the two most celebrated books in the world," the first folio of Mr. William Shakespeares Comedies, Histories, & Tragedies, one of just 228 still known to be in existence, went uncatalogued in the intervening centuries apparently because its title pages and opening material were missing, but the full complement of 36 of Shakespeare's plays are apparently all present. Rediscovered in the autumn...
France can be proud that one of its best veteran writers, Patrick Modiano, has lived up to its great literary and intellectual traditions by winning the 2014 Nobel Prize for Literature. It can be far less proud of its current government's continuing antics in its own rearguard action against the supposed encroachment of Americanism, the modern world, and reality in general. Fleur Pellerin, France's current Minister of Culture and Communications (born in South Korea but adopted in infancy and raised in France), admitted on air after the announcement of the award that she had enjoyed the author's company - but could...
In the latest of a series of ministerial exits from the deeply unpopular government of French President François Hollande, minister for culture Aurélie Filippetti has quit during a ministerial reshuffle, ostensibly over Hollande's new austerity policies. She joins former education minister Benoît Hamon and Economy Minister Arnaud Montebourg, himself already cited as a left-leaning chauvinist in other high-profile negotiations and spats with France's international investors and business partners. In an open letter, Filippetti has warned of political disarray that is throwing the electorate into disillusionment with politics, "or worse, into the arms of the Front National." The letter also refers to...
Amazon has just neatly demonstrated how dumb it is for governments to try to constrain free markets and pursue ideological vendettas against particular companies. Of course, the French government may be more thick-skinned than most on those counts, but then Amazon has shown some chutzpah in both standing up to them and exposing them to public ridicule. The issue, unsurprisingly, is France's much-touted anti-Amazon law, designed to stop the vile Americains from defiling French culture by shipping books free of charge. After all the big machines of French legislation put to work to bring Amazon to heel, all the soundbites...
U.S. journalist Pamela Druckerman has outlined in the New York Times her sympathy for the anti-Amazon stance of France, and the cultural policies behind it. Entitled "The French Do Buy Books. Real Books," her article lauds the French for anti-market policies designed to protect the primacy of the book and bookstores against those evil Anglo-Saxons. Fired up to hunt for real bookstores selling real books, with words and stuff, by news of French champion Hachette's travails at the hands of villainous Amazon, Druckerman counts "seven bookstores within a 10-minute walk" of her apartment. And for this she thanks France's anti-Amazon laws,...