More on TechnologyTell: Gadget News | Apple News
Posts tagged
fantasy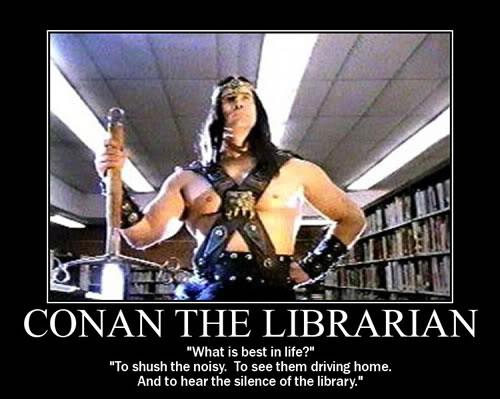 In honor of Robert E. Howard's birthday, here's a little demonstration and an attempt at a quantification of what his legacy as a popular/pulp/genre/trash writer means. And an object lesson in how many people you can reach, how many dreams you can touch - and how much wealth creation you can enable - by sipping at the poison chalice of popularity. Let's take two writers born roughly the same time, one "popular," one "serious," and their most successful single property. I'm going to focus on one Howard creation only: Conan. (Never mind the Solomon Kane movie and other offshoots.) And in...
Genre-spanning "pulp fiction" author Robert Ervin Howard was born this day, January 22nd, in 1906 in Peaster, Texas, moving in his adolescence to Cross Plains, where he lived until his suicide on June 11th, 1936, following his mother's death. In those 30 years, he produced an immense amount of pulp fiction, practically defined at least one genre - sword and sorcery - and contributed masterpieces to several others. The Robert E. Howard legend is now imposing enough to rival even his hero Conan, and has spawned numerous books and at least one film in its own right, multiple-award-winning The Whole...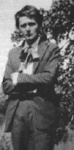 Clark Ashton Smith, Californian horror and weird fiction author, and artist and sculptor, was born this day on January 13, 1893. He lived until the Sixties (just), dying on August 14, 1961, but is best remembered for his dark and fantastic writing of the pre-war period, which had already won him recognition at age 19 with his first collection of poetry, The Star-Treader and Other Poems (1912). Smith spent much of his early life writing poetry, which earned him the admiration and enthusiastic support of H.P. Lovecraft among others, but in 1929 was driven by poverty and the Depression to produce...
Travel blog Venere.com produced this rather wonderful infographic of imaginary beings from the world over, gathering an entire Borges bestiary-worth of fabulous creatures. And even the most enthusiastic collector of imaginary fauna is likely to find novelties here. For instance, the Guita Xica is a new one on me although it comes from as close to home as Spain, and the bake-kujira is not only remote but also wonderful, as are the Madremonte and the Surale. You could almost work your way down the chart composing a new story about each - if you're aspiring to be the next Neil...
The threat to an unique archive of papers from Arthur Machen, the great Welsh writer of weird fiction, posed by cuts at Newport City Council appears to have released a growing wave of protest, progressing from local news reports to a BBC News item about the issue. The Friends of Arthur Machen, founded to commemorate and study the writer but now the focus of the campaign to protect the Machen archive held in Newport Art Gallery and Library, now numbers Alan Moore among its supporters, and is chaired by Ray Russell, founder of the independent British publisher Tartarus Press. The Machen papers are at...
Fans of fighting fantasy can look forward to a fun few years ahead, as according to an exclusive report on Deadline Hollywood, Sony has agreed a deal for Robert Rodriguez to direct a live action version of Fire and Ice, the 1983 animated movie co-created by Ralph Bakshi (he of the animated version of The Lord of the Rings), and famous fantasy figure Frank Frazetta. And without too much sniggering up sleeves and evocations of Spın̈al Tap, this looks set to be simply some massive fun. This is a project that has been in gestation since at least 2009, when Rodriguez first...
According to a podcast from movie industry commentary series Hollywood Babble-On, as relayed by the JoBlo Movie Network, Clive Barker's Imajica is to be adapted for television by Josh Boone, director of The Fault in Our Stars, who is also working on the TV adaptation of Stephen King's The Stand. Interviewed by fellow director Kevin Smith, Boone states (13.00) that "I'm hard on literary adaptations, because I've been a big reader all my life, and so much of what I'm doing now is books," and continues later on (1.31.00): When I was a kid I loved this book, Imajica, and we're...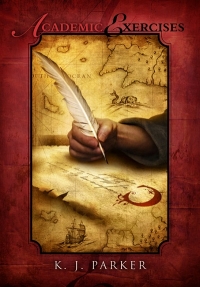 K.J. Parker is a two times World Fantasy Award-winning author, and also something of a mystery - the name is a pseudonym and the real identify of the author has never yet been revealed. The official K.J. Parker website doesn't shed much light on the enigma, although it does list the author's excellent series of longer works. Academic Exercises is his first collection of shorter fiction, but "he" here is a convention, since K.J. Parker could well be as female as J.K. Rowling. It's quite a collection too, at 536 pages long, with two World Fantasy Award-winning novellas ("A Small Price to...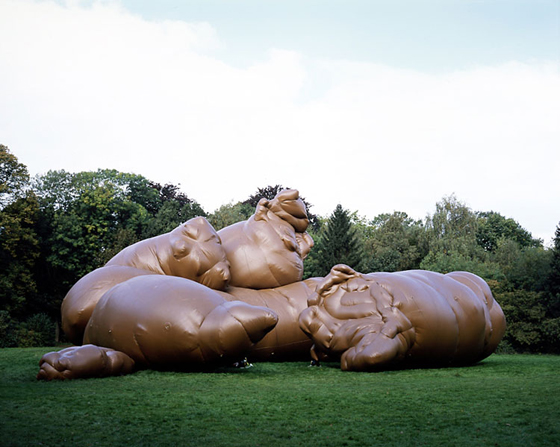 This is a piece of early morning caffeine-fueled speculation, stemming from the superb Academic Exercises by K.J. Parker, which varies its richly detailed invented-world fantasy stories with actual (scholarly?) digressions on the history of arms and armor, etc. To my mind, this takes the principle of the infodump as far as it logically can go - i.e. instead of weaving the information into the story, you actually have it siloed as a separate scholarly exposition. Peter Watts takes a similar approach in his long and fascinating "Notes and References" appendices to his science fiction masterpieces Blindsight and Echopraxia - and face...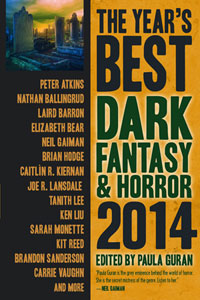 The latest in the excellent Year's Best Dark Fantasy and Horror series, edited by Paula Guran, does a pretty good job of living up to exaclty what it says on the cover, and pulling together the year's real best achievements in the genre/genres. Some of the 32 tales will be familiar from elsewhere, especially to an avid dark sider like me, as many have already been anthologized or otherwise put out in book form. That doesn't change the fact that if you want to get a very broad and compendious perspective on the field - at 576 pages and 32 stories...
Speaking recently at this year's Telegraph Bath Festival of Children's Literature, celebrated German children's author Cornelia Funke talked about the difficulty of writing imaginative literature based on folklore in the long shadow of Nazism. "The fascists used myth and fairytale," she said, and "corrupted the the whole." As the Festival details outline, Cornelia Funke "is the renowned, much loved author of many children's books, including the Inkheart and MirrorWorld series. She is also a film producer, an app designer, and was named by Time Magazine as one of the '100 must influential people in the world today'." This is by no...
Nebula Award-winning writer and editor Eugie Foster died on September 27th of respiratory failure after a long and hard-fought battle against aggressive cancer of the sinuses. Full details can be found on her blog, with a short obituary from her husband Matthew M. Foster, here. Eugie won the 2009 Nebula Award for Best Novelette for her novelette "Sinner, Baker, Fabulist, Priest; Red Mask, Black Mask, Gentleman, Beast," and a whole series of other awards for her work as writer and editor. She was also a regular participant in conventions and science fiction/fantasy events. In the course of her struggle and treatment, Eugie...