More on TechnologyTell: Gadget News | Apple News
Posts tagged
fantasy
According to a podcast from movie industry commentary series Hollywood Babble-On, as relayed by the JoBlo Movie Network, Clive Barker's Imajica is to be adapted for television by Josh Boone, director of The Fault in Our Stars, who is also working on the TV adaptation of Stephen King's The Stand. Interviewed by fellow director Kevin Smith, Boone states (13.00) that "I'm hard on literary adaptations, because I've been a big reader all my life, and so much of what I'm doing now is books," and continues later on (1.31.00): When I was a kid I loved this book, Imajica, and we're...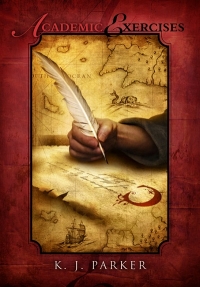 K.J. Parker is a two times World Fantasy Award-winning author, and also something of a mystery - the name is a pseudonym and the real identify of the author has never yet been revealed. The official K.J. Parker website doesn't shed much light on the enigma, although it does list the author's excellent series of longer works. Academic Exercises is his first collection of shorter fiction, but "he" here is a convention, since K.J. Parker could well be as female as J.K. Rowling. It's quite a collection too, at 536 pages long, with two World Fantasy Award-winning novellas ("A Small Price to...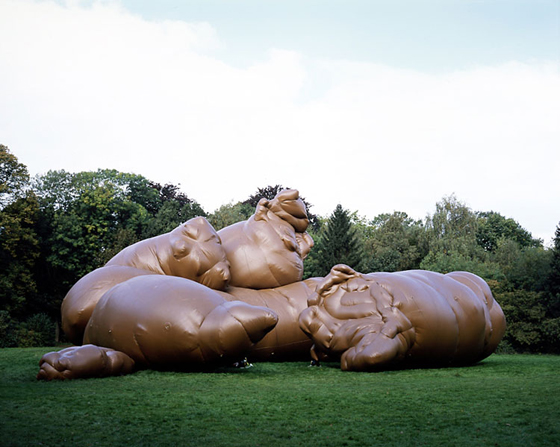 This is a piece of early morning caffeine-fueled speculation, stemming from the superb Academic Exercises by K.J. Parker, which varies its richly detailed invented-world fantasy stories with actual (scholarly?) digressions on the history of arms and armor, etc. To my mind, this takes the principle of the infodump as far as it logically can go - i.e. instead of weaving the information into the story, you actually have it siloed as a separate scholarly exposition. Peter Watts takes a similar approach in his long and fascinating "Notes and References" appendices to his science fiction masterpieces Blindsight and Echopraxia - and face...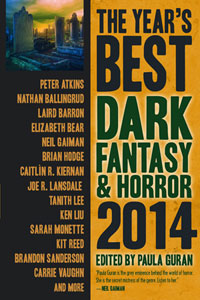 The latest in the excellent Year's Best Dark Fantasy and Horror series, edited by Paula Guran, does a pretty good job of living up to exaclty what it says on the cover, and pulling together the year's real best achievements in the genre/genres. Some of the 32 tales will be familiar from elsewhere, especially to an avid dark sider like me, as many have already been anthologized or otherwise put out in book form. That doesn't change the fact that if you want to get a very broad and compendious perspective on the field - at 576 pages and 32 stories...
Speaking recently at this year's Telegraph Bath Festival of Children's Literature, celebrated German children's author Cornelia Funke talked about the difficulty of writing imaginative literature based on folklore in the long shadow of Nazism. "The fascists used myth and fairytale," she said, and "corrupted the the whole." As the Festival details outline, Cornelia Funke "is the renowned, much loved author of many children's books, including the Inkheart and MirrorWorld series. She is also a film producer, an app designer, and was named by Time Magazine as one of the '100 must influential people in the world today'." This is by no...
Nebula Award-winning writer and editor Eugie Foster died on September 27th of respiratory failure after a long and hard-fought battle against aggressive cancer of the sinuses. Full details can be found on her blog, with a short obituary from her husband Matthew M. Foster, here. Eugie won the 2009 Nebula Award for Best Novelette for her novelette "Sinner, Baker, Fabulist, Priest; Red Mask, Black Mask, Gentleman, Beast," and a whole series of other awards for her work as writer and editor. She was also a regular participant in conventions and science fiction/fantasy events. In the course of her struggle and treatment, Eugie...
The British Fantasy Awards 2014, as announced on September 7th at the awards banquet at FantasyCon 2014 in York, held by the British Fantasy Society, demonstrated again that the Society, and the Awards, are anything but narrowly parochial and right-little-islanderish. American and South African as well as British, writers, publishers, and even TV networks, appeared on the list of winners. In the key categories for writers and readers, the Robert Holdstock Award for Best fantasy novel went to A Stranger in Olondria by Sofia Samatar, from Easthampton, MA's very wonderful and already much feted Small Beer Press. The August Derleth Award...
The Year's Best Weird Fiction project has quietly been gathering quite a volume of buzz on its way to Volume 1, which is due out shortly in October. For one thing, it's edited by Laird Barron, himself one of the best current practitioners of this not-quite-genre. And it doesn't hurt that its list of authors include  a wish list of his peers: Jeffrey Ford, Simon Strantzas, Joseph S. Pulver Sr, Scott Nicolay, John Langan, Richard Gavin, and W. H. Pugmire, among others. Also, it comes from the very estimable house of ChiZine Publications, already producer of some fine anthologies from Ellen...
At the Edinburgh International Book Festival 2014, I was lucky to be able to catch up with Jeff VanderMeer, multiple award-winning and hugely productive speculative fiction and fantasy writer, editor and anthologist, whose latest literary outing is the Southern Reach trilogy. These are a few excerpts from our conversation, with more to follow. TeleRead: Do you think that modern speculative writers tend towards a Victorian level of industriousness? Jeff VanderMeer: When I started out I just had this idea in my head that a writer did all these things. It didn't become a strategy until later: it was just that I was writing,...
Loncon 3, the 2014 incarnation of Worldcon and "the 72nd World Science Fiction Convention," held at ExCel in London's Docklands, is playing host this Sunday August 17th to the Hugo Awards, "the leading award for excellence in the field of science fiction and fantasy," in an event due to be streamed live to fans worldwide. According to information already released by Loncon 3, "participation in the Hugo Awards is now officially at an all-time high. Loncon 3 received 3,587 valid Hugo Award final ballots (3,571 online, 16 paper). The previous high was 2,100 final ballots cast by members of the...
The marvelous Small Beer Press, which is producing anything but small beer these days, with two Shirley Jackson Awards this year alone, also produces chapbooks and shorter titles, available mostly as DRM-free direct downloads. One of them is one of the award winners, Greer Gilman's Cry Murder! in a Small Voice, which runs to just 57 pages in the printed version and is also available as a beautifully produced short ebook. One blogger called this simply the best book of 2013. Greer Gilman has a reputation for producing superb work very slowly, and on the basis of this book, you can see...
An interesting event for British science fiction and fantasy fans is shaping up for August, courtesy of Tor UK and independent bookseller Goldsboro Books. "Fantasy in the Court," an annual event which "celebrates Fantasy and Science Fiction and is an informal gathering for fans of this genre to meet the best fantasy and science fiction writers published today," and which will take place on August 12th in London's Cecil Court, long cited as the inspiration for Harry Potter's Diagon Alley. Already 38 authors are listed as due to attend, with more to be announced before the event date. Blogging about the...