More on TechnologyTell: Gadget News | Apple News
Posts tagged
fantasy
Bulgarian writer and New Yorker by adoption Maria Popova picked up on a "semi-secret" evening event on the literature of terror held by Neil Gaiman at TED's 30th anniversary event, TED 2014 in Vancouver - certainly secret enough to keep his name off the official speaker list. However, she detailed the whole thing in her much-followed blog Brain Pickings, including a recording reproduced with permission, and transcripts, where Gaiman speaks of the fascination of fear. "Technology does nothing to dispel the shadows at the edge of things," Gaiman says. And as just one instance of the value of tackling dark things,...
This article picks up from my previous piece in TeleRead on "Worldbuilding in fantasy/SF: Retreading the great clomping feet of nerdism," and in particular, on one of the comments on that post. There, a commentator called Sturmovik states that  When you remove world building from Fantasy then all you are left with is reality. I don't consider Game of Thrones to be a fantasy series at all. It would have been set in 15th century Europe without losing anything that makes it enjoyable to its readers. In fact the recent success of the similarly named "House of Cards" proves the point....
Lucy Hounsom has just posted on the Waterstones blog referencing the great critique by by British science fiction and fantasy master - and consummate worldbuilder - M. John Harrison of worldbuilding in fantasy and science fiction: "Worldbuilding is not technically necessary. It is the great clomping foot of nerdism. It is the attempt to exhaustively survey a place that isn't there. A good writer would never try to do that, even with a place that is there." M.John Harrison's original statement, along with his fascinating and very deep notes and explanations added later, is archived here, and it's recommended reading. At...
Here's an epilogue to the SFWA kerfuffle I posted about a couple of days ago: the central figure in the article, Sean Fodera, has posted a public apology to Mary Robinette Kowal for his unprofessional remarks (which she has accepted), and also a clarification on his attitude about women in SF. (The apology was apparently so popular that it caused SFF.net to go down for a while. It seems to be back up now, but just in case, screencaps are available at Radish Reviews.) In the apology, Fodera explains that his antipathy toward Kowal was not because she was a woman,...
"This is the song that doesn't end…it just goes on and on my friend…" To mix musical metaphors, I'm getting that whole "second verse, same as the first" feeling as I look at the latest vitriol to come out of the whole Science Fiction & Fantasy Writers of America (SFWA) sexism affair (which we've covered in more detail here, here, and here). A few days ago, an article appeared on The Daily Dot blog citing posts from the public discussion forums on SFF.net pertaining to the latest round of ugliness. SFF.net is the discussion forum website of the SFWA, but has always...
Kameron Hurley, prize-winning SF newcomer and author of the highly successful Bel Dame Apocrypha series, posted a Christmas present to the science fiction community in the Perspectives section of Locus Magazine's website, entitled "Making Excuses for Science Fiction," which has attracted a lot of favorable comment since. Science fiction website io9.com actually linked to it under the title "The Can't-Lose Secret to Making Anybody Want to Read Your SF Novel," which strikes me as a sure-fire way to get any writer's attention from any genre whatsoever. And as other writers have already pointed out, the post gives advice that's applicable...
World Fantasy and Rhysling Award-winning Hungarian-born American writer Theodora Goss has fast established herself as one of the frontier dwellers in the border country between different traditions and genres.  As Terri Windling writes in the introduction, "She is a master at evoking liminal spaces, those mysterious places and moments that lie 'in between'." These days, while teaching and writing in the U.S., she makes regular trips back to her original native country.This generous selection of 16 stories dates from 2002 to 2005, compiling the tales that first put her on the literary scene. The collection first appeared in paper in 2006, but...
Following my earlier report on the launch of  HarperCollins's two portals specific to C.S. Lewis and the Narnia franchise, offering direct book and ebook sales to the public in conjunction with Accenture technology, a HarperCollins spokesperson contacted me with further comment and clarification. Here are the replies provided to my questions: TeleRead: What is HarperCollins's intention in this project? What plans do you have to expand it in future? HarperCollins: This is something we did in partnership with the estate. It was something they asked for and is a service we can provide to authors. TeleRead: How can selling direct to customers through...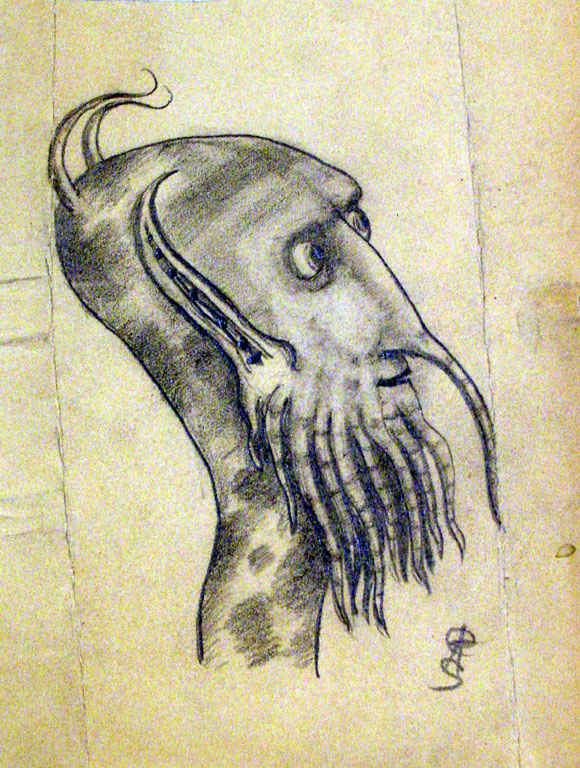 I was moved to wonder how much added value a really fine print edition of out-of-copyright work can bring by a Facebook post about a pre-publication offer on a new collection of the work of American fantasy great Clark Ashton Smith,  entitled The Eldritch Dark: Collected Prose Poems and Artwork of Clark Ashton Smith. In hardcover, this retails for $163.84 on Amazon, but against an original list price of $250.00. For that price, Centipede Press will offer you 460 pages including "all of Smith's known artwork and sculptures" and "his complete prose poems as well as a revealing introduction and...
Frederik George Pohl, Jr. (Nov. 26, 1919 – Sept. 2, 2013) was almost a living artifact of a bygone era in science fiction, as well as one of the genre's most fertile and perennially refreshed talents. Born in the immediate aftermath of World War I, he died in the epoch of Google Glass and the Large Hadron Collider, without ever losing his imaginative spontaneity or intellectual curiosity, or his ability to upset and disturb the genre consensus. For all its radical technological vision, science fiction has a reputation for frequently being socially and politically conservative, whether it's Orson Scott Card's anti-marriage equality...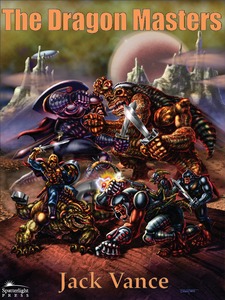 Thanks to Jack Vance, my early teens were haunted by dragonish monstrosities with such names as Termagants, Striding Murderers, Juggers, and Blue Horrors. These weren't drawn from a young adult story, but from one of Vance's most concentrated, intensely imagined and effective evocations of a place and above all, a society, very remote from ours, in time, space, and mindset. "The Dragon Masters" was one of the classics that consolidated his early reputation, and it has worn very well with time. Note that this book is an example of how mutable the standards of story length can be, as well as the...
Today marks—belatedly a day late—the birthday of Edward John Moreton Drax Plunkett, 18th Baron of Dunsany (1878–1957), better known as Lord Dunsany, the weird fiction, fantasy, and science fiction writer whose own Irish roots and aristocractic pedigree are as fanciful as—well, almost —anything in his tales. Thanks to his long, and exceptionally rich and varied, life, many of his key works are out of copyright and freely available on Project Gutenberg and elsewhere. In physique and in life, Dunsany was practically the direct opposite of his contemporary, H.P. Lovecraft, who praised him in his essay "Supernatural Horror in Literature," as: "unexcelled in...