More on TechnologyTell: Gadget News | Apple News
Posts tagged
Edinburgh
At this year's Edinburgh International Book Festival to speak and to promote his latest book, The Sex Lives of Siamese Twins, iconic modern Scottish novelist Irvine Welsh, who has probably done more to push contemporary Scottish society into public awareness than any other writer, diverted from the American theme of his new book to address the whole Scottish independence referendum debate - in terms that cast a spotlight on the entire UK as a whole. Asked simply "Yes or No, and why?" Welsh replied: I can't vote so I'm not telling anybody how they should vote, just  giving what I believe, but...
The inaugural Edwin Morgan Poetry Award with its £20,000 [$31,300] first prize was one of the highlights of this year's Edinburgh International Book Festival. After the Award, I polled some of those involved for their reaction to it. Asked what she thought of how the Award had been put together, and its significance, Robyn Marsack, Director of the Scottish Poetry Library commented The Award was specificed in Edwin Morgan's will, so it has been run according to his wishes. He wanted to reward and encourage poets under 30. When we were running it at the Scottish poetry library, I was quite anxious,...
One of the highlight debates of the Edinburgh International Book Festival, "Writing the Future: Being a Writer After the Referendum," hinged on the question of what the actual results of the independence referendum vote - whether Yes or No - might be for writers in Scotland. The panel brought together writers, publishers, and cultural policy professionals, from both sides of the Yes/No divide. "The Society of Authors only sponsors one event in a book festival in the UK [annually], and this is that one event," as Lin Anderson, author and chair of the Society of Authors in Scotland, said in her...
At this year's Edinburgh International Book Festival, I spoke to Claire Askew, runner-up for the inaugural Edwin Morgan Poetry Award for her unpublished collection 'This changes things". She received the £1000 ($1660) awarded to all shortlisted poets, "and a further amount to support her work towards publication." Judge Stewart Conn praised her "voice that is arrestingly and distinctively her own… words and imagery constantly seeming fresh-minted." I spoke to her about the Award, her work, and modern Scottish poetry. TeleRead: To what extent do you find yourself working within a specifically Scottish tradition? Claire Askew: I definitely do. I'm an interesting person to...
John Ruskin (1890-1900), art critic, amateur artist, social thinker, and brilliant literary stylist, was one of those titans of Victorian industry that make modern creative figures seem feeble dilettantes in comparison, dominating aesthetic, social, and political commentary in the English-speaking world and beyond for most of his life, not least through his enduring and superb writing. He also has a less appealing reputation as an elephantine pedant, the man sued by James McNeill Whistler for libel after accusing him of "flinging a pot of paint in the public's face," the man castigated by Vernon Lee (Violet Paget) for his "obscure,...
Here is a montage of shots from the Edinburgh International Book Festival 2014 - just to give you all a taste. And here's to next year - in another country, perhaps ? ...
At this year's Edinburgh International Book Festival, poet Niall Campbell came first in the inaugural Edwin Morgan Poetry Award for young Scottish poets with a first collection (published or unpublished). Under the terms of the Award, he received £20,000 ($33,000), twice the value of the venerable and highly regarded James Tait Black Prize for fiction. I spoke to him about the Award and his own feelings regarding the Scottish tradition....
While at the Edinburgh International Book Festival, I'd like to pay tribute to one of the city's many great intellectual sons: James Clerk Maxwell (1831-79), the titanic Victorian scientist whose work was described by Albert Einstein as the "most profound and the most fruitful that physics has experienced since the time of Newton." His genius touched pure mathematics, electromagnetics, optics (color theory), kinetic theory and thermodynamics, astronomy (the rings of Saturn), and many other disciplines. And he was also a poet....
The Edinburgh International Book Festival 2014 wrapped up its three-week run in Edinburgh's Charlotte Square Gardens on Monday August 25th with a strong finish and scant sign of any slackening off in numbers or enthusiasm among attendees. Ticket sales kept up with last year's record numbers, according to the Festival press team, and the whole series of events picked up fresh pertinence and energy from a topic seldom far from anyone's lips on or off the podium: the independence debate and the referendum less than a month away. "Over the last 17 days, the Book Festival has welcomed over 800 authors...
At the Edinburgh International Book Festival 2014, I spoke to Sarah Morrison, Communications Executive of the Edinburgh UNESCO City of Literature Trust, about how Edinburgh pioneered the UNESCO Cities of Literature programme, and what this has done for the city itself....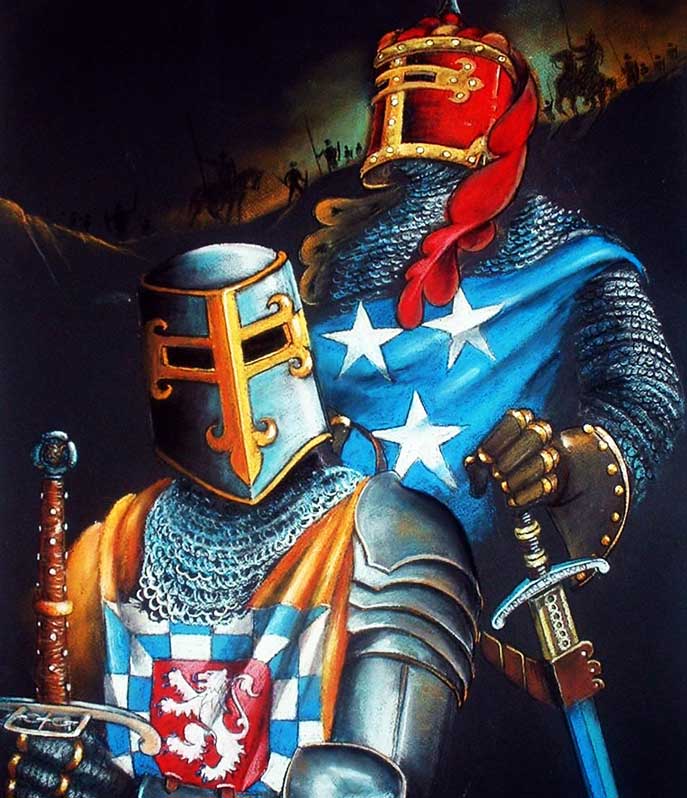 Normally this would go in the Unconfirmed Rumors box, but the BBC has already reported it and journalists here at the Edinburgh International Book Festival are chasing up frantically for confirmation. The report - immediately endorsed by some interested parties - is that the Heritage Lottery Fund (Scotland) has denied funding for a monument to commemorate William Wallace's victory at the Battle of Stirling Bridge in 1297 - one of the highlights of Mel Gibson's Braveheart - on the possible grounds that it is too politically divisive in the runup to the independence referendum next month. The Guardians of Scotland Trust certainly...
Endowed by the late great Edwin Morgan, the Edwin Morgan Poetry Award is an annual prize for young Scottish poets, "in the region of £20,000 [$31,300]," which replaces the previous Edwin Morgan International Poetry Competition (2008–2012). The Award is open to poets under the age of 30, "born in Scotland, or continuously resident in Scotland for the last two years, or brought up in Scotland, or having a Scottish parent," and is awarded on the basis of a published or unpublished first collection of poetry. This year's inaugural Edwin Morgan Poetry Award was presented at the Edinburgh International Book Festival. The Award website explains that Morgan "was in his...