Posts tagged
Edinburgh International Book Festival
The Edinburgh International Book Festival has announced what it claims is "its most international programme to date," under the title "Around the World in 18 Days." According to its advance notice, "the Book Festival welcomes voices from over 55 countries writing in a multitude of languages, many of whom are translated into English for the first time." These international names include Spain's Jaume Cabré, Germany's Jenny Erpenbeck, Helle Helle from Denmark, South Korea's Han Kang, Alain Mabanckou from Congo, and Salla Simukka from Finland. The more familiar slate of authors and participants, meanwhile, includes David Hare, the Reverend Jesse Jackson, Philippa Gregory, Pat Barker,...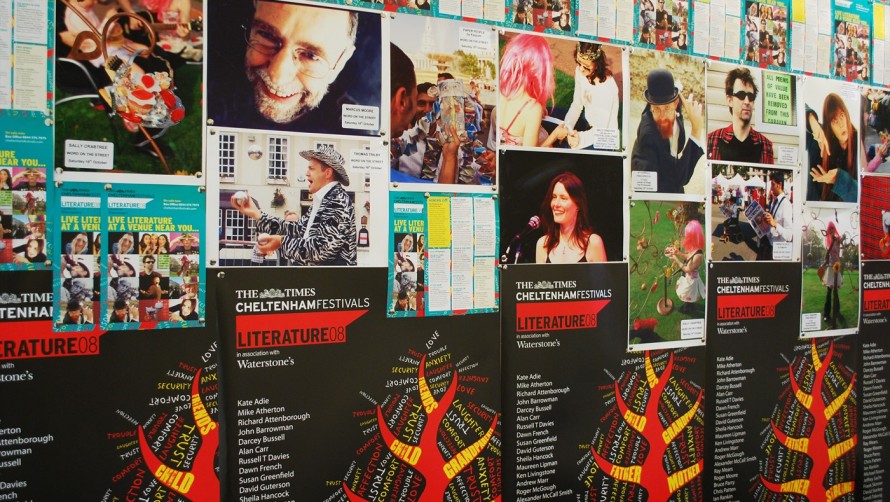 The topic of fair pay for authors and other speakers participating in literary festivals is one that simply doesn't ever seem to go away. I wrote a piece a couple of years ago highlighting how, in the words of Susan Hill, "litfests make a lorra lorra money for those who run them" - and those organizers and managers sometimes seem content to take that money off the table while letting little or none of it go back to the writers whose names crowd their programs. Now Jane Furze, the director of the Cheltenham Festival of Literature, has made a public...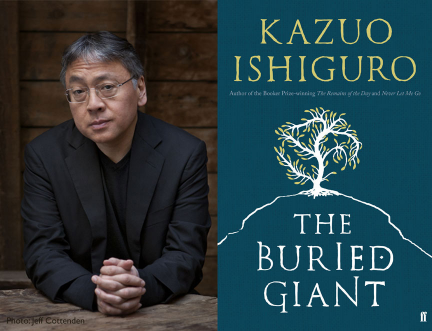 The Edinburgh International Book Festival, which hosts the Scottish capital's key literary event of the year every August, has further expanded its program of all-year outreach events with the announcement of a special spring event starring renowned Anglo-Japanese novelist Kazuo Ishiguro. The event, to be held at Edinburgh's Royal Lyceum Theatre on Thursday March 5th, 2015, presented in association with Ishiguro's Faber & Faber and supported by the recent grant from the People's Postcode Lottery, "will see the celebrated author discuss his highly anticipated stunning new work, The Buried Giant," his first new novel for ten years. "We are thrilled and proud to...
The Edinburgh International Book Festival has just announced a  £175,000 ($275,000) grant that will enable it to branch out from its normal remit of organizing the summer Festival events at Charlotte Square Gardens "to give greater numbers of people access to authors and live literature events across Scotland." The grant comes from the People's Postcode Lottery, which donates to a range of charitable causes from the proceeds of lotteries based on UK postal codes. Nick Barley, Director of the Edinburgh International Book Festival, spoke of "a vibrant and wide-reaching new outreach and learning initiative which will focus on engaging adults, young people and...
The Jura distillery, long a key sponsor at the Edinburgh International Book Festival, has now found a perhaps slightly more dubious route to literary celebrity, deciding to issue a special limited edition 1984 malt whisky, to mark 30 years since the date of George Orwell's eponymous novel. The Jura 1984 Vintage was casked in 1984 and, according to the account in The Drinks Business, "only 1,984 individually numbered bottles of the limited edition single malt whisky, casked in 1984, will be made available worldwide," at £750 ($1,176) per bottle. In one respect at least, the Jura distillery's bid for recognition is completely authentic:...
The Edinburgh International Book Festival has just announced the winner of the 2014 Edinburgh International Book Festival First Book Award - Kuwaiti author Mai Al-Nakib, for her debut short story collection, The Hidden Light of Objects, published by Bloomsbury Qatar Foundation Publishing (BQFP).  This is the first time in the Award's five-year history that it has been conferred on a volume of short stories. "I am incredibly grateful for this award," said Mai Al-Nakib in the announcement. "To have my book selected by readers is especially gratifying and encouraging. It means so much to know that readers from all over the world are connecting with The...
The Edinburgh International Book Festival, more familiar as an August fixture, is hosting an exceptional out-of-season event on the occasion of a visit by American author Marilynne Robinson, recipient of many awards including the 2005 Pulitzer Prize, the 2009 Orange Prize for Fiction, the 2008 LA Times Book Prize and the 2004 National Book Critics Circle Award for Fiction, as well as the 2012 National Humanities Medal. Marilynne Robinson is best known for her three novels Housekeeping (1980), Gilead (2004) and Home (2008), as well as numerous essays and works of non-fiction. Her National Humanities Medal citation hailed: "her grace and intelligence in writing. With moral strength and lyrical clarity, Dr....
At this year's Edinburgh International Book Festival to speak and to promote his latest book, The Sex Lives of Siamese Twins, iconic modern Scottish novelist Irvine Welsh, who has probably done more to push contemporary Scottish society into public awareness than any other writer, diverted from the American theme of his new book to address the whole Scottish independence referendum debate - in terms that cast a spotlight on the entire UK as a whole. Asked simply "Yes or No, and why?" Welsh replied: I can't vote so I'm not telling anybody how they should vote, just  giving what I believe, but...
The inaugural Edwin Morgan Poetry Award with its £20,000 [$31,300] first prize was one of the highlights of this year's Edinburgh International Book Festival. After the Award, I polled some of those involved for their reaction to it. Asked what she thought of how the Award had been put together, and its significance, Robyn Marsack, Director of the Scottish Poetry Library commented The Award was specificed in Edwin Morgan's will, so it has been run according to his wishes. He wanted to reward and encourage poets under 30. When we were running it at the Scottish poetry library, I was quite anxious,...
One of the highlight debates of the Edinburgh International Book Festival, "Writing the Future: Being a Writer After the Referendum," hinged on the question of what the actual results of the independence referendum vote - whether Yes or No - might be for writers in Scotland. The panel brought together writers, publishers, and cultural policy professionals, from both sides of the Yes/No divide. "The Society of Authors only sponsors one event in a book festival in the UK [annually], and this is that one event," as Lin Anderson, author and chair of the Society of Authors in Scotland, said in her...
At this year's Edinburgh International Book Festival, I spoke to Claire Askew, runner-up for the inaugural Edwin Morgan Poetry Award for her unpublished collection 'This changes things". She received the £1000 ($1660) awarded to all shortlisted poets, "and a further amount to support her work towards publication." Judge Stewart Conn praised her "voice that is arrestingly and distinctively her own… words and imagery constantly seeming fresh-minted." I spoke to her about the Award, her work, and modern Scottish poetry. TeleRead: To what extent do you find yourself working within a specifically Scottish tradition? Claire Askew: I definitely do. I'm an interesting person to...
Here is a montage of shots from the Edinburgh International Book Festival 2014 - just to give you all a taste. And here's to next year - in another country, perhaps ? ...