Posts tagged
Digital Millennium Copyright Act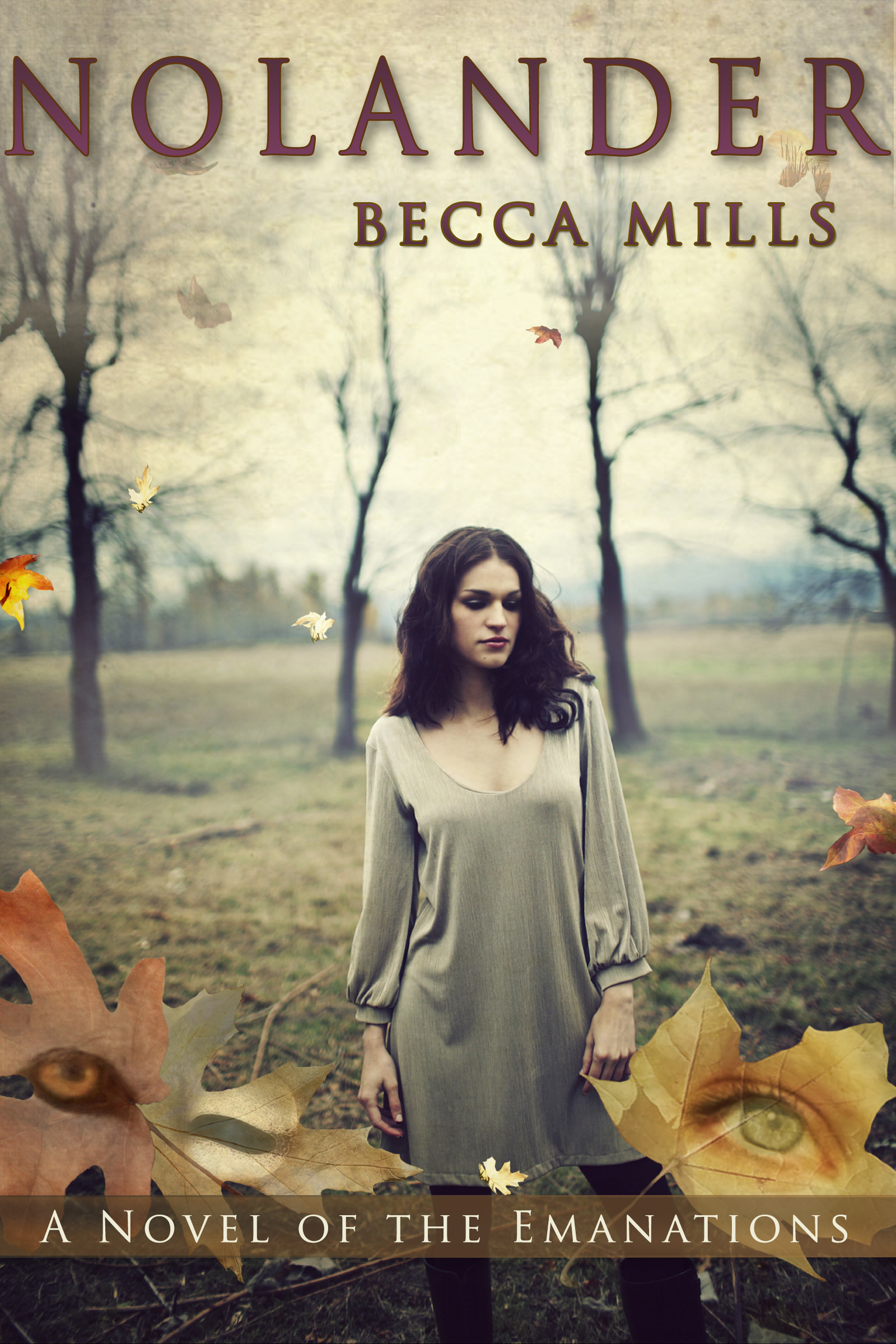 Self-published author Becca Mills has just shared details of what appears to be a particularly nasty scam or stalking practice targeting self-published authors: Use of fabricated DCMA claims to force a self-published work offline and/or extort money from said work's writers. Here, via David Gaughran, are the full details of the  shakedown. To summarize a fairly long paper trail, basically Becca Mills's first novel, Nolander, was forced off both Amazon and Smashwords following a notice under the Digital Millennium Copyright Act (DCMA). Smashwords at least checked up on the initial DCMA takedown notice, and found that her book "matched the text...
A new legal battle over fanfic might be shaping up. In the last couple of days, music video director Joseph Kahn and producer Adi Shankar released a 15-minute short film reimagining Power Rangers as a grim and gritty dark future drama a la Pacific Rim. The film stars name actors, including James Van Der Beek, Katee Sackhoff, and Die Another Day's Will Yun Lee. And it almost immediately ran into legal trouble. A "NSFW" version (violence, language, nudity) was up on Vimeo for a few hours before getting taken down by a DMCA infringement notice from Saban. A safe-for-work...
The Apple anti-trust case continues to have some interesting fallout. The EFF today issued a press release concerning Judge Denise Cote last month dismissing some charges in a related case, trumpeting that Cote had ruled that stripping DRM for fair use purposes is legal. I've read the 20-page opinion, and I'm not so sure. Here's what I know. The case pertains to Abbey House, the operator of the "BooksOnBoard" e-book store. In March, 2014, Abbey House (and two other defunct e-book store operators) filed suit against Apple and the Agency Five alleging that their implementation of agency pricing...
Here's a quick update to yesterday's story about Randy Queen using the DMCA to stifle Escher Girls' criticism of his art. The Mary Sue reports that Queen has apologized and stood down his threats. He posted a public statement to his Facebook page in which he indicated a period of high stress in his personal life led him to lash out without thinking. Tumblr has restored the posts in question but the images are still absent. Hopefully they can get put back soon, too, given that their use was well within the bounds of criticism and commentary that have...
If you don't think you're getting enough attention on the Internet, there's a way to fix that. Though you probably won't like the results. Every so often, you run across one of those "Streisand Effect" cases where someone decides to try to stifle criticism of themselves and it backfires in a big way. I thought I'd seen the most amusing possible example of that yesterday with this Ars Technica story about a hotel whose web site promised a $500 fine for negative Yelp reviews (they swore they were "just kidding," but not before a major backlash brought them...
Surprise! Dropbox has anti-piracy measures in place. You've probably seen the stories by now. When you right-click that file on your drive and ask for a public link that you can share so your friend can download it, Dropbox runs a hash on the file—it basically takes the file's fingerprint by assigning a specific character to particular bits. If it finds that hash matches a list of hashes that have been declared verboten by DMCA request, it tells you that you can't share it. (Likewise, it hashes files so that it can save space by only storing one copy of...
Quentin Tarantino got so upset that someone leaked a copy of the script for his next movie, The Hateful Eight, online that he announced he would not be making that movie after all. He got further upset when he found out that celebrity/tech news site Gawker's "Defamer" blog actually linked to file locker sites where the script could be downloaded. So, he is now suing Gawker. Tarantino's suit claims that Gawker itself posted the leaked script to those sites, which Gawker editor John Cook insists is false. In the end, the suit comes down to "contributory copyright infringement"—the same...
Well, it's that time of decade again. Someone in Congress has finally—or, rather, once again—taken note of how the DMCA's anti-circumvention provisions step all over consumer rights and introduced legislation to try to balance the scales. Ars Technica reports that three Democrats and a Republican, including California rep Zoe Lofgren, have introduced the Unlocking Technology Act of 2013. This act would rewrite the anti-circumvention provision to make DRM-breaking illegal only if it's done in order to "facilitate the infringement of a copyright." Non-infringing uses, such as ripping DVDs, unlocking cell phones, and so on, would presumably be allowed....
By Keaton Keller A while ago, I thought that cellphone carriers were unaware that consumers could buy a phone for the contract price and then use it anywhere unrestricted. Then, after a while I learned this wasn't the case and that carriers had every possible loophole filled in. The Digital Millennium Copyright Act (DMCA), a bill to hinder hackers from wandering away from their device's service provider, will now include an additional rule stating that unlocking phones will be deemed illegal. Keep in mind, people will do it and in the past we've seen the U.S. Government do something like this before. Jailbreaking, the act...
The saga of the Megaupload viral video takedown just got weirder. Universal has responded that several of the artists portrayed in the video did not consent to appearing in it, and Techdirt reports featured artist will.i.am filed a takedown notice of his own for that reason. Megaupload insists that it has contracts for all artists and material featured in the video, so someone on one side or the other is obviously either lying or mistaken. I do wonder why those artists allowed Megaupload to film them singing its praises if they didn't want Megaupload to use what it filmed....
This story might need to be taken with a grain of salt based on its sources, but it could have some serious implications if true. Megaupload, like Rapidshare, is a cyber-locker site where people can upload files of any kind for others to download. Many of those files are illicitly-copied commercial material, which naturally gives Hollywood, record labels, and publishers (after all, this material does include both e-books and audiobooks) conniptions. Recently, a number of music celebrities recorded a music video in support of Megaupload. This was considered a newsworthy event, and covered by a number of places, but...
Did I just hear the DMCA's anti-circumvention precisions creak a little? Ars Technica reports that a judge has ruled educational institutions are legally entitled to rip and stream DVDs that they have legally purchased. The case involves UCLA ripping and streaming some educational DVDs from Ambrose Video Publishing. Ambrose sued over the anti-circumvention provision violation, insisting its DVDs were sold under a licensing agreement that prohibits rebroadcast and public display. However, the UCLA insisted that fair use gave it the right to rip and stream, and that Ambrose's catalog specifically says "All purchases by schools and libraries include...
A recent decision in the lawsuit against Michael Robertson's user-uploaded-music locker MP3Tunes.com could have profound implications for the use of media in the cloud—if it stands, profoundly good ones. Music label Capitol Records sued the company for enabling piracy, and attempted to argue that it didn't qualify for "safe harbor" under the DMCA's copyright provisions. A judge mostly disagreed—essentially, he said that MP3Tunes was in the clear except on essentially one point. And though a number of places have been spinning that one point as a RIAA "victory", in actuality the victories for MP3Tunes far outnumber it. That one...
Canada may be about to get its own anti-circumvention law, akin to the Digital Millennium Copyright Act, PaidContent reports. In response to calls from the US entertainment industry to tighten up its copyright enforcement, the Canadian legislature is considering a bill called C-32 which contains such a provision. The DMCA's anti-circumvention provision, that prohibits users from cracking digital rights management even to make fair use of devices and media they own, has been a fairly controversial law in Internet circles ever since it was passed. Canada, however, has largely been able to avoid such a law—until now. The...
This little article by Cory Doctorow in Boing Boing is important news, so I reprint it in full: A UN treaty called the WIPO Copyright Treaty requires countries to pass laws protecting "software locks" (also called DRM or TPM). Countries around the world have adopted the treaty in different ways: in the US, the Digital Millennium Copyright Act prohibits all circumvention of software locks, even when they don't protect copyright (for example, it would be illegal to for me to break the DRM on a Kindle to access my own novels, were they sold with Kindle DRM). Brazil has just created the...