Posts tagged
design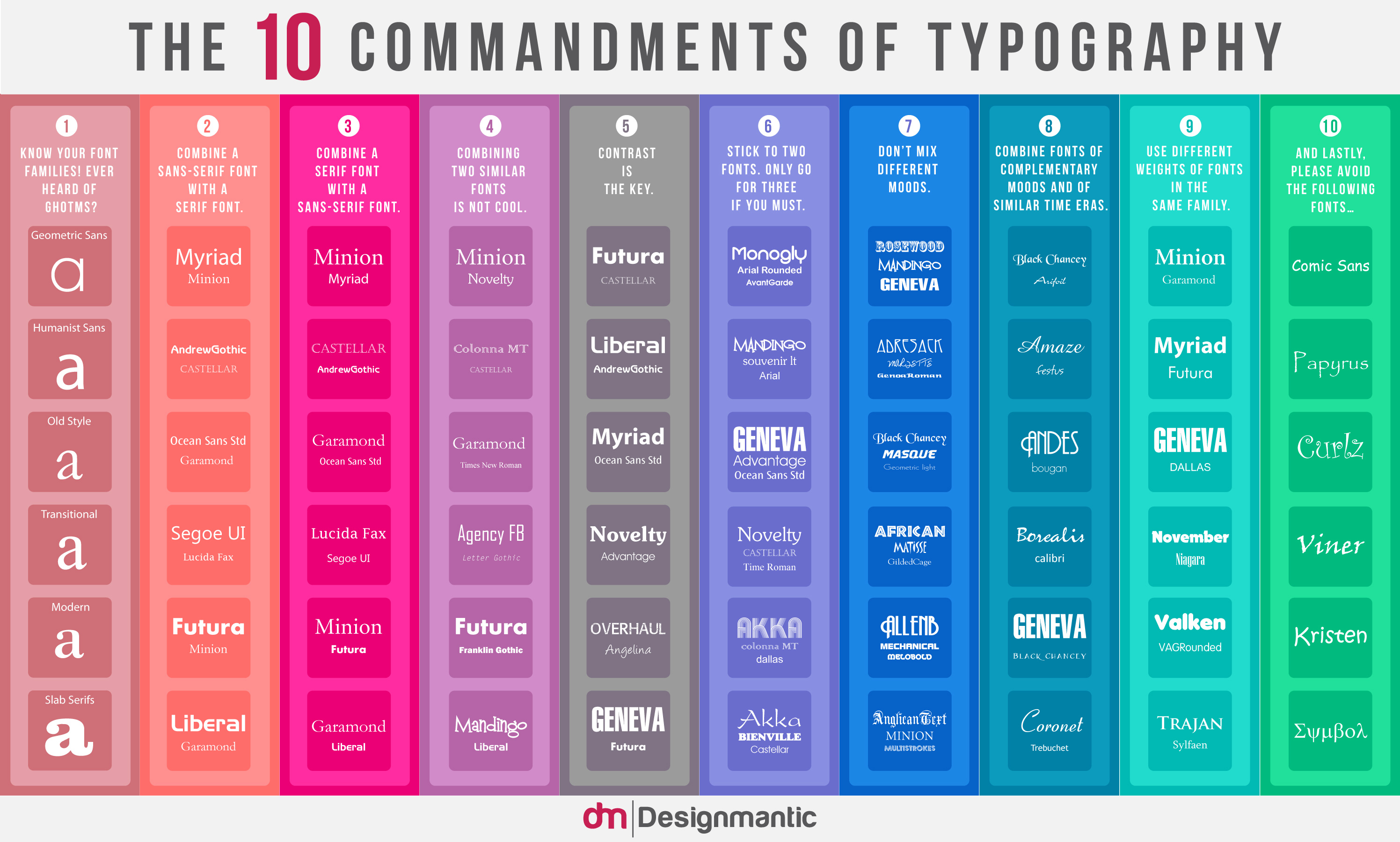 One design-oriented set of tips that actually might be quite useful for self-publishers and independent publishing houses is the "10 Commandments of Typography" shared by Yardley, PA, logo and graphic design studio Designmantic. Their visual breakdown of Typography 101 (or in this instance, 10.1) could make a great deal of difference to the font choices and internal layout of a self-published book, as well as to the cover design. For instance, the sixth commandment - "stick to two fonts. Only go for three if you must" - could lead to far fewer eye-straining design excesses. And the seventh - "don't mix...
As a follow-up to my earlier TeleRead piece on why the premium pen manufacturers aren't meeting the onscreen writing challenge, it's good to report that at least one firm does seem to have stepped up to the plate: The German precision pen and drawing instrument manufacturer Rotring, whose stylographic pens have been a staple of drawing and engineering courses for decades. Founded in 1928, the company's rapidographs became the virtual standard for technical drawing. However, as its Wikipedia entry states, "the advent in the 1990s of computer-aided design (CAD) saw the partial demise of the technical drawing pen. To combat...
We now have one more reason to look forward to the death of the book. It' s to minimize the recurrence of atrocious cultural crimes like the recent sale at auction for £3,554,500 ($5,684,356) of a painting by British artist Glenn Brown that faithlessly copies a science fiction book cover illustration by Chris Foss, Isaac Asimov's The Stars Like Dust. Foss himself, apparently, got nothing. [caption id="" align="aligncenter" width="448"] As an exercise in conceptual art, I'm not quoting the source of this image. Now pay me $5 million[/caption] Brown, it seems, does this regularly - repainting the work of book artists and others...
For a comic take on one possible future for bookstores, have a look at this graphic from Angela Liao, graphic and Web designer and creator of the comic strip and graphic fun site twenty pixels (20px). Angela has more fun visual ideas to interest and inspire—check out her take on "The Content Chicken and the Design Egg Problem," for instance, or "How I feel when I put stuff on the Internet." And as for her idea on this potential future bookstore design—would it work? Who can tell? But if you see huge Kindle-linked touchscreens start to appear along bookstore walls, perhaps you'll...
Cover designs for books that don't exist (but should) io9 As part of his Masters of Branding study at the School of Visual Arts, Tyler Adam Smith is creating 100 covers for books that should be written, from goofy snarks at popular authors to imagined sequels to beloved books. * * * As Competition Wanes, Amazon Cuts Back Discounts (NYT) Jim Hollock's first book, a true-crime tale set in Pennsylvania, got strong reviews and decent sales when it appeared in 2011. Now "Born to Lose" is losing momentum — yet Amazon, to the writer's intense frustration, has increased the price by nearly a third. * * * Reading, writing may...
Design Observer, a highly-regarded graphic design website operated by The Design Observer Group, has just announced "the winners of the 2012 Fifty Books/Fifty Covers show, organized by Design Observer in association with AIGA and Designers & Books." This competition, according to Design Observer, continues "a tradition that dates back to 1922, when the American Institute of Graphic Arts, then only six years old, mounted the first 'Fifty Books of the Year' exhibition." The winning covers can be seen here. From Digital Observer: "Designers and publishers are not just resigned to the new world but are actively challenging it. With information so readily accessible in digital...
Two articles crossed my inbox the other day that approached the concept of 'respect the reader' from different angles. The first was a write-up about a now-controversial Kindle edition of the beloved Canadian classic, Anne of Green Gables, which has stock cover art that portrays Anne as a buxom blonde, and not the humble-looking (but spunky) redhead the book describes. They designed the cover without even reading the book! They desecrated a beloved classic! Gasp! The second article was from a Web designer, Baldur Bjarnason, who writes about a trick he's noticed some e-book designers employing, and which involves a brief note that...
Craig Mod, a writer and designer who was part of the original Flipboard app design team, has written a very interesting discussion of what book covers were originally meant to do, and what to do with "covers" in the age of the e-book. It's a very long and thoughtful piece (with footnotes), and points out that covers came to be as they are because of function dictating form. Physical book covers exist for a reason, Mod writes, and that reason is to protect the book's interior, but also to attract the reader's attention and also to set expectations and...
You can't judge an e-book by its cover, because it usually doesn't have one—or at least one that you can see without having already bought the book, which renders being attracted to it on a shelf fairly moot. I've written a few pieces about that here already. But here's an article with a slightly different slant than the, "Oh no, we're losing book covers, what will we do now?" complaints of the past. The Atlantic has a piece looking at what digital book designers are doing about it. [Abrams publishing editor in chief Eric]...
When you make a decision to publish your book only in digital format, you are also making essential change in how you approach cover design. You no longer have to deal with dots per inch in a high-quality print. The goal is not 9 x 6 inch, 300 dpi any more. It's 1024 x 600 px, 118 ppi of a typical netbook's screen or 800 x 600 px, 167 ppi of a Kindle 3 display. We also have to keep in mind that the readers very seldom will have a chance to see the cover in full screen. If yes, it's going...
This is a first of a series of posts about opportunities which arise when you design a cover specifically for ebook. There are three approaches to covers: - ebook cover is a copy of a print edition, - one cover is designed for both print and digital edition, - a cover is designed for ebook only. I'd like to focus on the last one as it creates much more possibilities than you would originally think of. And all this can happen if you just switch the perspective. A different approach, free from constrains typical for print production – and taking into consideration circumstances typical for digital...
A New Kind of Book has posted a couple of examples of how ebooks might add supplemental content like footnotes without interrupting the reading flow. If you've experienced footnotes or endnotes on the average modern ebook (at least on the major retailers' platforms), you've probably noticed how clumsily this has been handled to date. It usually requires clicking to a "back of the book" section, then pressing a return button—all the shuffling of print with none of the helpful spatial cues like keeping your finger between pages. The two examples he shows include a pop-up window that hovers over the...