Posts tagged
children's books
I pity those few poor unenlightened souls with access to good bookshops and libraries whose childhoods weren't illuminated by the enchanting work of Tove Jansson, who probably won more love for Finland than Sibelius ever did. The world of the Moomins is one of those imagined lands that has won a place in the map of childhood alongside C.S. Lewis's Narnia, Middle-Earth, or Kenneth Grahame's Riverbank. Or Lewis Carroll's Wonderland. And as it happens, Tove Jansson paid tribute to her fellow imaginative fabulist with her own illustrations to Alice's Adventures in Wonderland, very different from the John Tenniel images always associated...
The London Book Fair has just issued a press release detailing its London Book Fair International Excellence Awards, given in association with The Publishers Association. And despite some very worthwhile and well-deserved commemorations, there was plenty of industry-focused industrious talking up of what an industrial industry publishing is in the UK. That's In Da Dust Try, just in case the current government's ears didn't happen to catch the loud soundbites of the chief dignitaries. In fact, Jack Thomas, Director, The London Book Fair, said: "In the last few years, we have seen the rise and rise of international publishing and it...
Sad to say, Egmont Publishing has had to close its US business after trying but failing to find a buyer. The official Egmont statement said: Egmont Publishing, which at $900 million is the largest division in the Denmark-based Egmont group, employing 2,400 people across 30 countries, has a new strategic focus, which is to invest in books and magazine businesses where Egmont can hold a leading market position. One of the outcomes has been the decision to exit the standalone position in the US market, which they entered in 2008. Attempts to sell Egmont USA since October 2014 have not resulted in...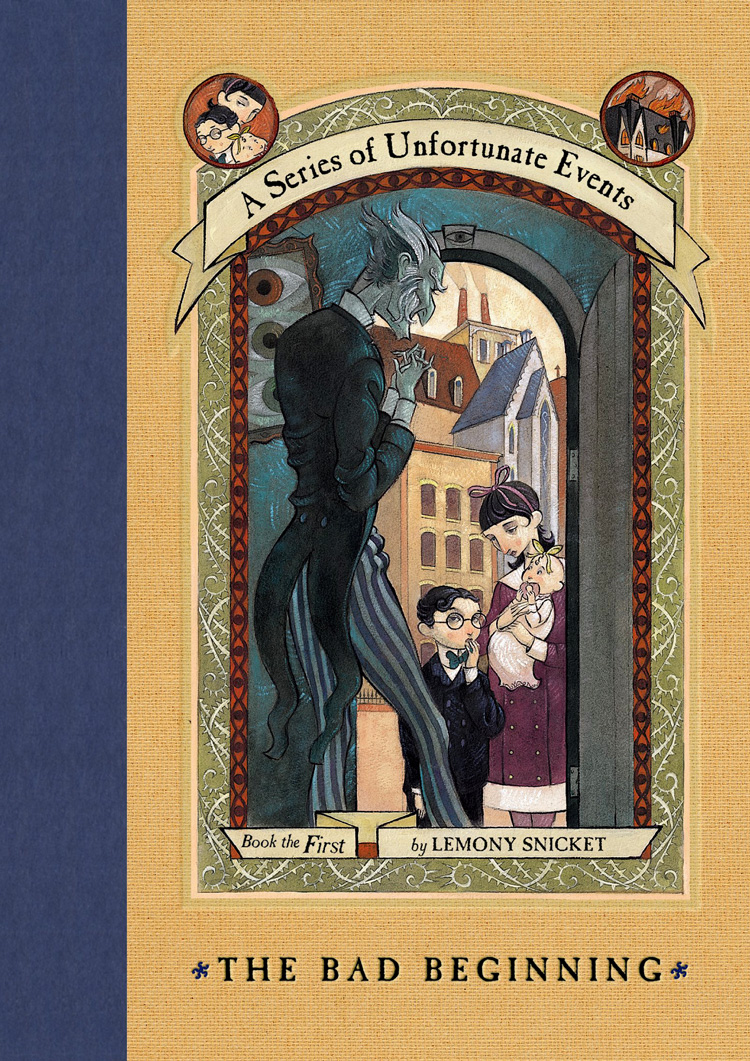 Daniel Handler, better known as Lemony Snicket, turned what should have been a respectful, respectable, but otherwise fairly routine presentation ceremony for the National Book Awards into a social media tempest through a more-than-off-color inadvertent quip about watermelons and Jacqueline Woodson. The National Book Foundation has already posted its own response, stating that "at the National Book Awards, comments were made by the master of ceremonies which were entirely inappropriate, were not authorized by the National Book Foundation and which do not in any way represent the views of this organization. We regret the incident and apologize to all offended by...
What makes a great writer? How about the forbearance and humility to stand in Washington Square on a freezing morning and give away free books to a random crowd of the reading public? Because that's what Neil Gaiman and Daniel Handler (a.k.a. Lemony Snicket) did for the National Book Foundation's Great Book Giveaway, organized with the Uni Project, "a nonprofit committed to increasing access to books and learning opportunities through pop-up, open-air reading rooms," and featuring a free distribution of the finalist titles in the 2014 National Book Awards, "as well as books by Daniel and Neil which they graciously...
Salon Magazine has an interview with bestselling author and literary franchise James Patterson that is refreshingly free of the anti-Amazon rhetoric that has characterized both institutions of late. At least they're not currently trashing Amazon for what it's doing. They're complaining about what Amazon ought to be doing but isn't. And I can't say that I necessarily disagree. Patterson is planning to launch a new public awareness campaign to encourage reading, following on the heels of his $1 million in grants to bookstores. The campaign will include a TV ad featuring a public book-burning (a bit of a cliché,...
Following my original post on the pedophile practices of Marion Zimmer Bradley, a victim of another notorious literary pedophile has shared their own experience in the comments section of that article. I won't post her handle here, but her original comment should be easy enough to find by following the link above. She refers to the award-winning English children's writer William Mayne, who, according to his Wikipedia entry, was in 2004, "imprisoned for two and a half years and placed on the British sex offenders registry for life after admitting sexual abuse of 'young girl fans." Mayne died six years...
UK children's author Allan Ahlberg has turned down the first-ever Booktrust Lifetime Achievement Award from UK literacy charity Booktrust because it is sponsored by Amazon. In an open letter to The Bookseller, Ahlberg, 75, wrote: "A few weeks ago I learned that I had been chosen for the inaugural Booktrust Lifetime Achievement Award. I was, of course, delighted. I told my wife, told my daughter and ran around the house. Then I discovered that the award was sponsored by Amazon and felt obliged to refuse it." He cited his objections to Amazon's practices on corporate taxation, as well as "Amazon's baleful influence...
The UK's World Book Day, March 6th this year, has seen promotions, participations by organizations, related articles including travel tips, and events across Britain. According to the World Book Day site, the event is "the biggest celebration of its kind, designated by UNESCO as a worldwide celebration of books and reading, and marked in over 100 countries all over the world." World Book Day is generally celebrated worldwide on April 23rd; however, in the UK, it takes place on March 6th The key offering marking the event in the UK is the World Book Day £1 Book Tokens offer courtesy of...
Children read digital books more and more and at a rapid pace. The Kids + E-Reading Trends 2012 to 2013 study (conducted by PlayCollective and Digital Book World) was released on Monday and showed that two-thirds of children aged 13 and under read digital books with at least 92 percent of them doing so at least once a week. The results were revealed at the Fifth Annual Digital Book World Conference & Expo in New York City. The study was done to understand the e-reading habits of children aged 2-13 with a focus on parental attitudes regarding the benefits of ebooks, according...
The Bookseller has just reported, in the context of its The Bookseller's Children's Conference currently taking place in London, some alarming figures on the reading habits - or lack of them - of children in the UK. According to The Bookseller, "'Understanding the Children's Book Consumer in the Digital Age', Nielsen Book's latest research project, has found a significant fall in the number of children who read or are read to on a weekly basis, with the proportion of occasional and non-readers among children aged under 17 now at 28%, rising from 20% in 2012." And the Nielsen Book report,...
The UK's Booktrust, a pro-literacy and children's reading charity in existence since the 1920s, has just announced its first Booktrust Best Book Awards in partnership with Amazon Kindle 2014, which will " seek to unearth the very best children's books the UK has to offer, and to honour authors and illustrators who continue Britain's proud heritage of storytelling." According to Viv Bird, Chief Executive at Booktrust, the Awards are part of a very ambitious program: "We want to change the culture of reading in this country." And what's driving this agenda? "At the moment, books are facing a battle with the...