Posts tagged
charity
An online job ad posted by UK creative writing charity Arvon, "renowned for its residential creative writing courses for schools, groups and individuals," points to an interesting new creative writing platform in the UK. The ad is for a Digital Communications Officer "to assist in the delivery of a major new digital project for Arvon, an online resource section about the craft of writing, with premium content for members, and a new Tumblr website that highlights writing expertise across the web." The ad continues: "The principles of the programme are about opening up access to opportunities in the arts, and talent...
The Royal Literary Fund, the UK charity set up to provide grants and pensions to writers either in financial distress or invalid, has launched a new podcast series and blog series, Writers Aloud, to publicize its work and the contribution of writers in general to the UK. On Twitter as @rlfwriters, the RLF counted down "to the launch of our extraordinary Podcast series, Writers Aloud. You're going to *love* it." The Writers Aloud project also gives the RLF the chance to fulfil its mission by paying writers to write, or at least broadcast about writing. "We give help to writers in many...
Groupees, the digital media distribution platform "designed to transform the digital media download experience into something FUN and SOCIAL tied to unique exclusive deals on music, games, and video," is showcasing a "Lovecraftian Bundle" that offers an object lesson in how to do a themed bundle of ebooks, games, and associated audio and video properties. And it happens to be in a good cause. "Pay What You Want ($1 minimum) for this creepy collection of H.P. Lovecraft-inspired games, music, and ebooks," the introduction explains. "Choose for part of your contribution to be donated to Freedom For Jen, to help a woman...
In these enlightened times that have brought us that wonder of 21st-century social engineering, the foodbank, it's gratifying to report that, without any conspicuous aid from the current British government, UK charities are ministering to poorer citizens' cultural and intellectual as well as culinary needs. British literacy charity Booktrust has teamed up with the Trussell Trust Foodbank network to distribute books through their network - in this case, children's picture title Super Duck by Jez Alborough. "Books and toys are low down on priorities for families," said Project Leader of West Norwood and Brixton Foodbank, Elizabeth Maytom. "Money will be spent on...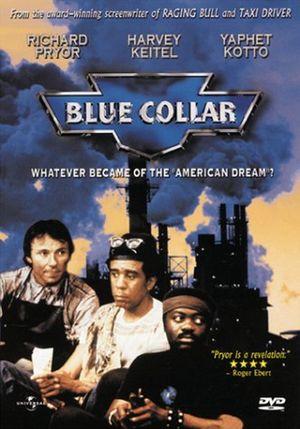 At this festive time of year, it's good to see that some keep the spirit of Christmas by remembering those less fortunate than ourselves - especially the working class. Blue collar, horn-handed sons and daughters of toil, Bud drinkers, Duck Dynasty lovers, trailer trash welfare mothers - if you tick any of those boxes, $750.00 could be yours, courtesy of the Speculative Literature Foundation, which has set up the "SLF Working-Class / Impoverished Writers' $750 Grant" just for you. News of this Lady Bountifulness was greeted with some skepticism, derision, and outright rage on Facebook and elsewhere. And I've rewritten my...
By Caitlin Kelly As some of you know, many journalists now work full-time freelance. Some do so by choice, while many have been shut out of an industry going through almost daily re-invention; 24,000 of us lost our jobs in 2008 and many of us did not find another. Add to that a difficult economy in the U.S., and some writers — even the most talented and productive throughout a long career — can find themselves in a terrifying financial crisis, with no alternate source of income and few savings if your anchor client shuts down or a few reliable editors suddenly...
As a follow-up to my earlier piece on the latest neurological evidence for the actual physical effects of verse, here's a couple of items detailing further evidence of the power of poetry over the human mind. Catherine Porteus, a reader of UK live poetry platform and fan site Pass On a Poem, describes how the sound of verse enabled her to learn poetry even though she was a self-described dyslexia sufferer. And Living Words, "an arts and literature programme that uses the spoken and written word to help ...people with dementia and isolated and disempowered people," employs "poetry, personalised word books and anthologies" plus other...
Keats Community Library in Hampstead is a beautiful period building in the grounds of Keats House, the house and museum associated with the poet John Keats. A library since the early 1900s as the Heath Library, it was closed in early 2012 as part of Camden Council's budget cuts and taken over by an independent charitable group of local residents as Keats Community Library. It survives on donations, and is staffed by volunteers. "We are not a trust but a company limited by guarantee and a charity registered with the English Charity Commission," explained Steven Bobasch, chair of the (unpaid volunteer) Board of Directors. "We qualify...
The UK's The Reading Agency, "a charity with a mission to inspire more people to read more," has received a £1 million gift from British independent grants-giving body the Paul Hamlyn Foundation, to support its Reading Activists program, which "gets young people aged 11 to 19 setting up reading and writing groups in local communities." Miranda McKearney, founder director of The Reading Agency, said: "Enjoying reading is a vital engine for social mobility and the acquisition of literacy skills. Children who enjoy reading can better overcome a disadvantaged start in life—because everything changes when we read." "The Reading Agency takes a comprehensive approach...
After the recent spate of bad news around state support for Great Britain's public libraries, including modernization and e-lending initiatives, the Library Campaign, a UK activist charity seeking "to advance the lifelong education of the public by the promotion, support, assistance and improvement of libraries," could be forgiven for expecting little from public discussions with Brian Ashley, newly appointed Director for Libraries at the Arts Council England in April. And they were not disappointed. In a live chat hosted by the Arts Council in early June, Ashley asserted that his organization was fully committed to library modernization: "Envisioning the library of the future...
Political/military SF publisher Baen and its fans have long been gung-ho about supporting our troops, and since 2009 some fans have been running a yearly campaign called Operation Baen Bulk to raise money to send goodies to soldiers in need. This year's campaign is aimed at sending Kindles pre-loaded with over 100 Baen e-books to soldiers recovering from service-related injuries in military hospitals in Fort Bragg, Camp LeJeune, and possibly other facilities if they beat their fundraising goal. They are campaigning to raise at least $3,500 toward that end. Each $100 they raise will pay for buying and shipping...
A social entrepreneurship company based in Australia, Mailbooks for Good, has recently launched a literary-minded project that combines good design and a simple but strong idea with the joy of philanthropy. The company's tagline, "Re-gift the gift of reading," does a decent job of explaining the concept. But here's the general idea, direct from the MFG website: Mailbooks For Good is an innovation in book publishing, which allows you to donate books directly to those who need it. When the books are finished, readers simply turn the covers inside out and the books become pre-paid and pre-addressed packages. Once posted they are...