More on TechnologyTell: Gadget News | Apple News
Posts tagged
Canada
My esteemed editor, Dan, posed a question today, after processing B&N's recent holiday sales stats: Why IS Barnes & Noble failing so badly? After reading their Christmas-season sales numbers, nobody can deny that their sales are not what they could be? Why? With all due respect to Dan, who I think is a fabulous guy, I think the answer is a lot more straightforward than he might think. It's not about sales metrics, or marketing techniques, or any complicated analysis I think he was seeking. The answer is simple: It's because the world has more non-Americans than Americans, and Barnes &...
Numerous blogs are reporting that a Kindle store is now live at Amazon.ca. Before we all get too excited, I should clarify that this looks to be e-books only. While apps for various platforms are listed, there are no hardware Kindles on offer, and when I went looking for them on the main Amazon.ca page, I was redirected to the American mothership. But there are some welcome content offerings this new store brings to Canada: We can access the Kindle Singles now, and there is a reasonably large and well-organized selection of French e-books, which some of us have long been coveting....
There is a great thread going on at Mobile Read on the Kobo series and their success in Canada. The poster, Scrapking, points out that Kobo was not the first reader available in Canada—that honor goes to Sony—but it has now become by far the dominant. The evidence? A glance at the flyers the big electronics chains are putting out these days. Scrapking reports: ♦ Future Shop: half-page spread, all Kobo products but one ♦ Best Buy: half-page spread, all Kobo save a lone Sony placed off to the side ♦ Staples: 'big' spread featuring all Kobo and no competitors at all ♦ The Source: two kobo mentions in main...
From the inimitable Michael Giest comes the news that the controversial Bill C-11 (aka the copyright reform bill), took effect in Canada this week. The bill introduces a host of new consumer-oriented provisions including fair dealing provisions for education, satire and parody; a fair dealing provision for time shifting, format shifting and making of backup copies; an exemption for public performances in schools; and others, which Geist details in his write-up. There is a big 'but' coming, though: The law also controversially includes a much-opposed digital locks provision which basically trumps all of the new rights it gives to Canadian consumers....
Is the era of the professional writer drawing to a close? At least one contemporary British author thinks so. In a recent article, the Globe and Mail quotes UK writer Ewan Morrison's contention that advances from traditional publishers have declined so much in recent years that he is practically working for free. Morrison sees self-publishing, book piracy, rampant e-tailer discounting, free writing online, and the "free culture" movement as killing off traditional writing and publishing. While consumers may be happy to get a lot of stuff for free, he insists, they're killing our culture, and "There will be no...
Personanondata has a look at a recent legal decision in Canada's Supreme Court concerning "fair dealing" (what we call "fair use") as it applied to music and educational material—similar to the recent Georgia University ruling in the US. One particular point the judge made is that it's unrealistic to expect universities to purchase entire copies of textbooks to provide to students if they only needed a small portion of the entire work. He also suggested that claims of financial harm from professors photocopying textbooks was spurious, and that many other factors could affect publishers' income to a greater...
Here's something I just became aware of on Facebook. A number of authors are banding together to fight a popular e-book piracy site based in Canada. Author Stephen L. Wilson has been posting information to his blog, and to a Facebook community formed to coordinate efforts. The pirate site is called "The Ultimate Ebook Library," which has a Facebook community of its own where it insists that it is "not doing anything illegal under US or Canadian law." However, the site offers thousands of e-books available for one-click EPUB download, so that must be one of those creative definitions...
According to Android Central London Drugs are selling the 16GB version at the same price as Google Play....
From LAC: Library and Archives Canada (LAC) is pleased to announce the release of a heritage film on its YouTube channel. The silent film The Tide of Immigration is part of our heritage and the Canadian National Pictorial Series. The film is a compilation of various newsreels, produced from 1919 to 1921, depicting the lives of immigrants in Canada. " (Via LJ INFOdocket.)...
Remember the stories about how Amazon bases its European e-book operations in Luxembourg to avoid having to pay the huge VAT (Value-Added Tax) surcharges that would come from selling e-books out of England? The Bookseller reports this strategy might also make it "big in Japan". Or, rather, big outside of Japan. Japanese company Rakuten, who recently bought Kobo, will be selling Japanese e-books to Japanese customers from Kobo's servers in Toronto. Because the sales will be considered "exports" to Japan, they will not be charged Japanese consumption taxes (currently set at 5% but planned to rise to 10%...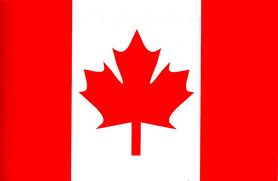 From Shelf Awareness: Close on the heels of last week's U.S. Department of Justice lawsuit, a Vancouver law firm has filed a proposed class-action lawsuit in B.C. Supreme Court, alleging that Apple and a number of publishers engaged in a "conspiracy" to lessen competition and "fix, maintain, increase or control the prices of e-books." The Toronto Globe & Mail reported that it "is the most recent of at least five such suits filed recently in courts in Ontario, Quebec and B.C."Targeted publishers for the Canadian actions include Hachette, HarperCollins, Macmillan, Penguin, Simon & Schuster and their Canadian subsidiaries."The U.S. case isn't...
What does Apple say to the Department of Justice's lawsuit? "We'll see you in court." Reuters reports that Apple has told a court that it wants the antitrust case to go to a full trial. "Our basic view is that we would like the case to be decided on the merits," Apple lawyer, Daniel Floyd, told U.S. District Judge Denise Cote. "We believe that this is not an appropriate case against us and we would like to validate that." The next hearing in the case has been scheduled for June 22. It's pretty clear...