More on TechnologyTell: Gadget News | Apple News
Posts tagged
Amazon
After the Bell Tolls for Thee---What Happens After You Die? (Dear Author) I'll start this post off with a disclaimer: I am not a lawyer. I strongly advise you to consult a lawyer who specializes in wills and trusts so that when you do shuffle off your mortal coil (in the way, way future) your descendents think of you fondly. *** The Best Thing for Books is More Power to Amazon (Yahoo Finance) Amazon used to set the prices people paid for ebooks, but, thanks to an illegal price fixing conspiracy, they lost most of that power to publishers. Almost everyone -- probably even...
Amazon's been busy lately. Folks might remember that Amazon stopped taking pre-orders for Warner DVD/Blu-ray titles for a while, including The LEGO Movie, during a contract dispute similar to the contract negotiation it is undergoing with Hachette. (Unlike Hachette's, said dispute was resolved in a matter of weeks.) Well, now it's Disney's turn to face the Wrath of 'Zon. Home Media Magazine reports that forthcoming Walt Disney Studios Home Entertainment titles, including Captain America: The Winter Soldier, Maleficent, and Guardians of the Galaxy, have seen their pre-order buttons removed, replaced with "Sign up to be notified when this item...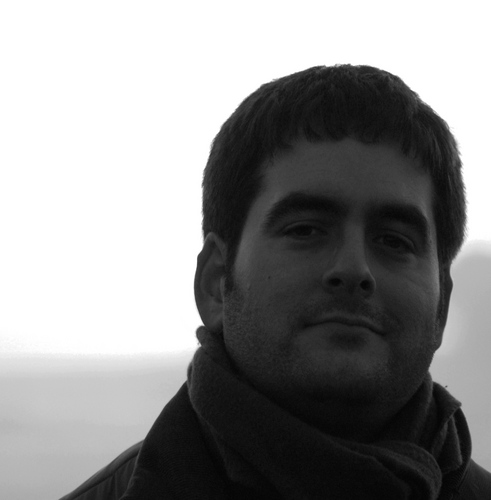 The news, first broached by The Bookseller, that Eoin Purcell, veteran Irish publisher and mainstay of the publishing and digital change debate, has been appointed as leader of the Amazon Publishing team in London, has been greeted with unexpected applause in some quarters - and with some hand-wringing. Porter Anderson, another name not exactly unknown in modern publishing circles, says in his thought piece "Corporate Blues: Right Man, Right Job, Lost Voice," that: "I'm both heartened and saddened by this news." Anderson writes in great depth about both the positive and negative sides of this announcement, but leading on the positive,...
Amazon's PR push in the Hachette negotiation seems to have moved beyond simply posting announcements to forums. I just had a rather lengthy email show up in my inbox from "Kindle Direct Publishing," which begins with the salutation "Dear KDP Author." I'm not sure if I received it because I created a KDP account at some point while looking into it, or as a member of the press. Either way, I'm reproducing the letter here in full. The letter essentially expands upon Amazon's recent forum post about the situation, laying out Amazon's belief that Hachette wants to charge too...
The open letter against Amazon from Authors United, the group steered by founding author Douglas Preston, seems to be getting a lot of column inches. And just to make sure, Authors United is buying its own. That is, a full-page ad in the Sunday edition of the New York Times to get the message across. Yes, authors are paying publishers (in this case, a newspaper publisher) to print their words - but no one seems to be crying "vanity press" this time round. (Well, maybe "vanity," but of that, see more below...) Evidently the grating irony of authors - those proverbial...
Nick Mamatas was kind enough to tip me off to a fascinating writeup by Dennis Johnson, co-founder of Brooklyn indie publishing stalwart Melville House, on a story that knocks another hole in Hachette's credibility as the self-styled defender of cultural and literary values against the encroachment of Amazon. As Johnson tells it, Hachette Book Group's just-collapsed deal to buy Perseus Books Group, long owned by private equity fund (not hedge fund as Johnson describes it) Perseus LLC, would have involved jettisoning the cluster of often highly-regarded indie publishers that it aimed to sell with the acquisition's distribution business, to U.S. distributor...
Oops, Hachette. You just left an awful lot of journos with egg on their faces. All those columnists who wrote up long articles on how your purchase of Perseus Books Group was going to underpin your offensive against Amazon are now having to rewind and, at best, write laments on how you've been left defenseless to carry on your crusade against the Bezos dragon. The Wall Street Journal gets that dig in in the second para of its coverage. Yes, you said, "despite great effort from all three parties, we could not reach agreement on all of the issues necessary to close...
A widely quoted report in the New York Times details a partnership between Barnes & Noble and Google to create a same-day book delivery service utilizing Google Shopping Express. According to the report, "book buyers in Manhattan, West Los Angeles and the San Francisco Bay Area will be able to get same-day deliveries from local Barnes & Noble stores through Google Shopping Express." Barnes & Noble is already up on the icon panel of Google Shopping Express partners. With the Amazon/Hachette spat still unresolved, the NYT unsurprisingly chooses to put an anti-Amazon spin on this news, claiming that "Amazon poses a...
The last time I wrote an article for Teleread on the whole Amazon business, my message was a simple one: if you want to compete, compete! Do a better job. Make a better website, a better store, a better product. Do a better job than Amazon does. I got another tiny example today in what exactly that means. Just a small little moment of elegance, a feature nicely done which showed me why Amazon is the market leader in this area. I had downloaded a sample and was reading it, and I decided I wanted the book. I called up the...
Barnes & Noble Launches Nook Glowlight in UK (GoodeReader) Barnes and Noble has just launched their Nook Glowlight e-Reader in the UK for £89. It will be available this week at Argos, Currys/PC World, John Lewis, Sainsbury's, ASDA and bookshop chain Foyles. *** More than 20,000 People Are Now Suing Facebook in Europe Over Privacy (GigaOM) An Austrian "class action" suit against the social network is proving very successful in picking up participants — so much so that the suit's organizers will soon impose a cap so they can process applications. *** Amazon to Challenge Convenience of Local Bookstores with Same-Day Delivery in Six Major Cities...
Obviously, I'm aware of the lack of a Kindle Store button in my Kindle for iOS app. However, I recently discovered the hoops Amazon is jumping through to avoid the possibility of paying the in-app purchase fee to Apple. I was re-reading the fantastic book, [easyazon-link asin="0385528752" locale="us"]Switch[/easyazon-link] by Chip and Dan Heath (highly recommended), and they referenced another book which sounded interesting. I knew I'd not be able to look it up directly in the iPad app, but I thought I could sneak around the restrictions by highlighting the text and bringing up the Google search function in the app. Aha!...
It's Official---The Sony Reader is Kaput (The Digital Reader) Sony has confirmed today that they will not be making another ebook reader – not even for their sole remaining market in Japan. *** For the Author's Guild & Other Legacy Publishing Pundits (Joe Konrath) I tweeted to CJ, who is the Guild's executive Council, that she could email me and I'd give her my Guild wish list. (CJ is on the road, but she just kindly responded in the comments.) It got me thinking what an actual name-representative Authors Guild would do for authors. *** Building a Better Amazon (PW) So, over two days last week, I...