Posts tagged
amazon publishing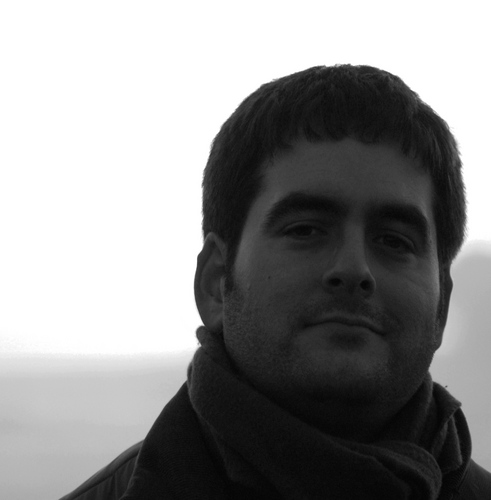 The news, first broached by The Bookseller, that Eoin Purcell, veteran Irish publisher and mainstay of the publishing and digital change debate, has been appointed as leader of the Amazon Publishing team in London, has been greeted with unexpected applause in some quarters - and with some hand-wringing. Porter Anderson, another name not exactly unknown in modern publishing circles, says in his thought piece "Corporate Blues: Right Man, Right Job, Lost Voice," that: "I'm both heartened and saddened by this news." Anderson writes in great depth about both the positive and negative sides of this announcement, but leading on the positive,...
The launch of Amazon Publishing in Germany, already covered in TeleRead, has elicited some mixed feedback from German publishers, booksellers, and other book market players. As reported in Stuttgarter Nachrichten, some, like Klett-Cotta editorial CEO Michael Zöllner, "do not see any impact on the German book market," while others, like Mirjam Berle, spokeswoman of Germany's largest bookstore chain Thalia, say: "the publishers have to fear the market power of Amazon." Bookstores are apparently some of the most negative respondents about taking Amazon Publishing titles on board. Stuttgarter Nachrichten quotes one local book vendor as saying she would not "let the Devil...
Hachette UK imprint Hodder & Stoughton has acquired Quercus Publishing, hitherto mooted as a potential acquisition target for Amazon Publishing. And the price was a fairly minimal £12.6 million ($20.8 million). The full text of the cash offer document, available online here, states that: "Quercus is an international publisher with offices in London and New York.  Quercus specialises in commercial fiction, non-fiction and children's publishing in digital and print formats and incorporates the MacLehose Press, Jo Fletcher Books and Heron Books imprints. On 17 January, 2014, Quercus released its interim trading statement for the financial year ended 31 December, 2013, in...
Andrew Wylie's withering dismissal of Amazon Publishing as 'characterized by its idiocy" seems to have left his target distinctly unwithered. At least if the reports in The Bookseller of its plans for a UK publishing program of 500 titles in 2014 alone are anything to go by. The report, quoting an Amazon internal memo shared with The Bookseller, talks of both titles acquired domestically and sourced from the U.S. This buildout is part of the same program whose German dimension unleashed Wylie's ire, which looks to add 200 German titles to the Amazon Publishing roster too. Furthermore, UK publisher Quercus Publishing,...
Amazon's fanfic publishing arm Kindle Worlds has expanded. The company announced seven new additions on Wednesday. One of the biggest names is Veronica Mars. "Veronica Mars' fans are amazingly loyal and anything we can do to give them more access to her world and that of her character is great," said Veronica Mars creator Rob Thomas in a release. "I'm looking forward to seeing what new worlds and characters are created by fans and Kindle Worlds writers." On Fanfiction.net, a popular site dedicated to the genre, Veronica Mars has close to 4,000 stories. With a Veronica Mars forthcoming movie, the timing of this announcement...
The Amazon Breakthrough Novel Award Contest (ABNA 2014) is coming up. The company will start accepting entries next month. So, how many of you are entering? The ABNA contest is its seventh year. The grand prize winner will receive a publishing contract with a $50,000 advance. Four first prize winners will get a publishing contract with a $15,000 advance. The contest isn't as simple as submitting your manuscript and crossing your fingers. Entrants go through several rounds starting with a pitch, then an excerpt and then the manuscript. This contest has caused a lot of burgeoning authors to yank their hair out as they...
Porter Anderson over at Publishing Perspectives kindly summarized all the recent reporting and tweeting on the departure of Laurence J. Kirshbaum from Amazon Publishing that tried to spin this into a major strategic retreat for the company, the beginning of the end for Amazon's attempt to challenge the Great and the Good of New York, etc, etc. And indeed, the volume and shrillness of that Greek chorus was at times deafening, and almost uniformly irritating. But all the metaphors of retreat and strategic setback put me in mind of a different military parallel that could be far truer to the actual...
In welcome news for some that Amazon isn't having everything its own way, Laurence J. Kirshbaum has left Amazon Publishing after just over two years in the saddle, having failed to crack the New York publishing world on behalf of the Bezos Behemoth. Along with him, a number of other more junior staffers will leave Amazon Publishing too, as the whole operation is scaled down. Hard copy printing just hasn't worked so well for the Seattle titan, it seems. Shelf Awareness, a platform not always noted for a 100-percent positive reception of Amazon, first broke the news, and pointed to the...
We have read many stories about authors jumping to the self-publishing world or becoming hybrid authors by self-publishing backlists or short stories that don't fit into their traditionally published works. Author Peter David is going in the opposite direction, he wrote on a blog. He's decided to publish his next novel ARTFUL: Being the Heretofore Secret History of that Unique Individual, The Artful Dodger, Hunter of Vampyres (Amongst Other Things) through Amazon Books. Despite having Crazy 8 Press, a place he and other writers can publish their own books, David is going back to a bigger company for one simple reason: It's because...
Amazon Publishing plans to release a series a short biographies looking at influential figures throughout history. The series kicks off in December with "Jesus" by Jay Parini, a writer who has done novels, poetry and other biographies, according to an article in the NAPCO-owned Publishing Executive. The series will be called "Icons." "It seems appropriate to launch a series of short, thought-provoking biographies with a figure who has dominated our collective imagination and cultural iconography for over twenty centuries," said Parini in a release "This first book in the series will consider Jesus as the human face of god and dramatize the transformation from man to...
Several days ago, author Aubrey Rose wrote a blog post about Amazon Publishing. She was offered a publishing deal through its romance imprint for her book Me, Cinderella? This sounds great for any author, and even Rose was excited about the opportunity. "Naturally, I was thrilled. A real publisher wanted my work!," Rose wrote on her blog. However, she turned it down. In Rose's own words: It was hard for me to say no. Ever since I was a little girl I'd dreamed about being a 'published author'. However, I needed to make the best decision for my book and for my fans. I...
Even Catherine Ryan Hyde is surprised at her recent success. The American writer is best-known for her 1999 book, "Pay It Forward," which was made into a move. She is also the founder of the Pay It Forward Foundation. With the release of Hyde's latest book, "When I Found You," which is currently climbing the bestseller lists, the book publishing world is once again taking notice of the author. Hyde was recently ranked at the top of Amazon's Author Ranks, besting JK Rowling; she's still in the top 10. That success is bringing added attention to other novels Hyde has written. TeleRead recently interviewed the author...