More on TechnologyTell: Gadget News | Apple News
eBooks Could Finally Inch Past Print in 2018 (TechCrunch) PricewaterhouseCoopers analysts are predicting (again) that ebooks could soon edge out print as publishers' most lucrative products. *** Readers Who Borrow eBooks From the Library Don't Buy More Books (GoodeReader) The essence of the pilot is to carry out real-time, real-world research into the impact of eBook lending in public libraries on authors, publishers and on the library service so that a suitable and sustainable model can be found. *** One Reason Apple's Cloud Stinks: It's an Organizational Orphan (GigaOM) It is striking that Apple, for all the rave reviews it gets for its devices and OS...
Yes, this is a shameless puff on behalf of my beloved homeland - but it's also a chance to pick up a beautiful and useful travel guide for zero cash, and to enjoy some superb state-of-the-art digital destination marketing. For VisitScotland, Scotland's national tourism organization, has just shared "The A to Z of Winter in Scotland," a beautifully produced 76-page PDF guide to the best options in winter visiting to the land of Burns, Bruce, bairns, brains, and beauty - liberally sprinkled with hyperlinks to follow up the destination tips online (albeit mostly to its own site). Burns Night, on January...
Good news for authors and creatives out there - if you're prepared to believe its source. According to a BitTorrent user survey reported by Torrent Freak - though so far at least I've been unable to access this via BitTorrent Inc. itself - "BitTorrent users are 170% more likely to have paid for digital music in the past six months and are 8x more likely to have a music streaming account when compared to the average Internet user." And there is no reason to assume that figures for ebooks would look any different - meaning that what is reputedly one...
Finnish startup Jolla apparently tapped into a source of serious demand when it launched an Indiegogo crowdfunding campaign for its Jolla Tablet, a 7.85" display device running the Linux-based Sailfish OS 2.0. The crowdfunding campaign blew past its $380,000 target within a couple of days of its November 19th launch, and as of the time of writing, has secured over $1.2 million in pledges, or 318 percent of the target, with 16 days still to go. What could be the secret of Jolla's success? It might be the Sailfish OS, "mobile-optimized with the flexibility, ubiquity and stability of the Linux core and...
Simon & Schuster has been a conspicuous early mover in ebook lending programs through U.S. library networks. However, it also has tried to lever the initiative by insisting on a "Buy It Now" button for borrowed ebooks, to drive borrowers to actually buy the books they have virtually taken out. Apparently, that has deterred some libraries from coming on board with S&S, and the publisher has now taken the decision to make Buy It Now opt-in rather than mandatory. According to the S&S press release, "effective immediately, ebooks from its catalog would be made available to libraries nationwide irrespective of whether or not the...
Self-publishing isn't going anywhere, and Smashwords' Mark Coker recently took a look at how we got here. The Self-Publishing Book Expo was held in New York City recently with Coker giving the keynote address. Several trends have led to the explosion of self-publishing, and many of those reasons have allowed Smashwords to grow into a leading distributor of e-books. Here were Coker's 10 trends in the self-publishing marketplace: 1. Rise of ebooks When Smashwords was incorporated in 2007, e-books accounted for one-half of one percent of the market, according to Coker. Amazon brought a lot of attention to the ebook market and it starting...
Don't Pay to Self-Publish (Joe Konrath) This post for all newbie writers considering self-publishing. While it would be extremely helpful to you to take a week and read my entire blog to get a full understanding of how the publishing industry works, here's the most important thing you need to know. *** UK Government Wants to Accurately Identify Law-Breaking Web Users (GigaOM) The U.K. government is set to announce measures to force internet service providers to maintain records of which customers use which IP addresses, so as to make online anonymity more difficult. *** Shutting Down a Comment Section is a Bad Idea (The Digital Reader) Over...
Madrid - cradle of the Spanish Golden Age, birthplace of Pedro Salinas, José de Echegaray and José Ortega y Gasset, a city so devoted to literature that it has an entire district dedicated to it, the Barrio de las Letras, containing the residences of Miguel de Cervantes, Quevedo, Góngora, and Lope de Vega ... No surprise that it has some superb literary cafes, for readers and writers alike. Here are a few, culled from poet, painter and actress Sandra Barrera Martín's tribute on Unono.net. La Fugitiva, a bookshop and cafe, "a quiet, cozy place full of curiosities for book lovers," is distinguished by its wide range of cultural activities, book launches, film...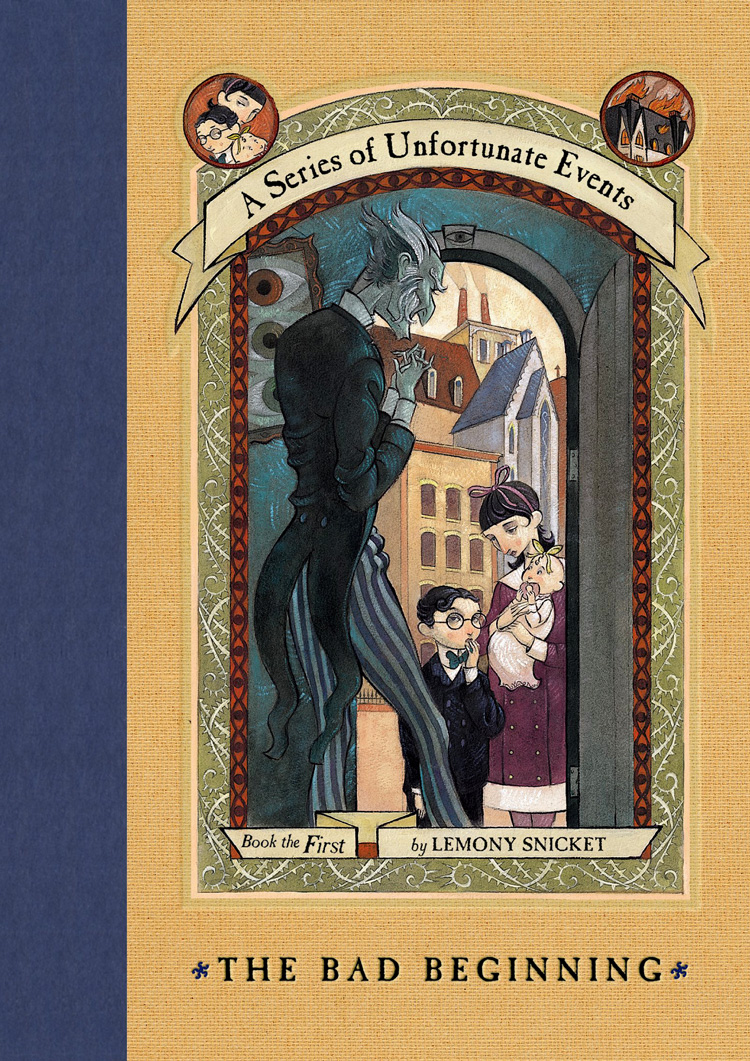 Daniel Handler, better known as Lemony Snicket, turned what should have been a respectful, respectable, but otherwise fairly routine presentation ceremony for the National Book Awards into a social media tempest through a more-than-off-color inadvertent quip about watermelons and Jacqueline Woodson. The National Book Foundation has already posted its own response, stating that "at the National Book Awards, comments were made by the master of ceremonies which were entirely inappropriate, were not authorized by the National Book Foundation and which do not in any way represent the views of this organization. We regret the incident and apologize to all offended by...
New Publishing? A Manifesto of Sorts (Dear Author) And yet this is a true fact: There are more readers than Walmarts. There are more readers than readers who walk into Walmarts. *** The Philippines Starts to Combat Book Piracy (GoodeReader) The Philippines has become rather serious at combating book piracy in schools and on the consumer level. They are doing this to attract major publishers from Europe and the United States. *** The Four Fatal Flaws of Failed Kickstarter Campaigns (GigaOM) But launching a crowdfunding campaign is no guarantee of success. I want to focus on the common failure points for Kickstarter campaigns, examine why promising startups...
What makes a great writer? How about the forbearance and humility to stand in Washington Square on a freezing morning and give away free books to a random crowd of the reading public? Because that's what Neil Gaiman and Daniel Handler (a.k.a. Lemony Snicket) did for the National Book Foundation's Great Book Giveaway, organized with the Uni Project, "a nonprofit committed to increasing access to books and learning opportunities through pop-up, open-air reading rooms," and featuring a free distribution of the finalist titles in the 2014 National Book Awards, "as well as books by Daniel and Neil which they graciously...
My first-generation Nexus 7 tablet recently updated itself to the latest version of the Android OS, Android 5.0 Lollipop, thanks to Google's commitment to keep the entire Nexus system abreast of the latest developments in its platform. And so far at least, despite some other reports to the contrary, the experience has been almost entirely favorable. Lollipop is supposed to be all about a change and improvement in the user experience, with faster and smoother operation thanks to the new Android Runtime (ART) environment that replaces the old Dalvik virtual machine with its just-in-time compilation method. On that score, it does seem...