More on TechnologyTell: Gadget News | Apple News
Here's one I almost missed, from the fine, and prolific, folks at Book Riot. Josh Corman wrote last week about a topic I increasingly find myself relating to these days---the reader who is 'spread too thin.' We have differing definitions on what this means, I think. Corman explains his readerly anxieties thusly: "The problems isn't that I haven't had time to read or that I've let myself get wrapped up in other hobbies, work, distractions, etc. The issue is that I have so many quality choices and so much access to books that I'm paralyzed, unable to zero in on one...
The American Library Association (ALA) has just issued a statement welcoming Adobe's software update fix for its much-publicized ebook reader data leak from Adobe Digital Editions, but also took the occasion to warn of the problems and risks created by continuing data retention by most ebook platform operators, publishers, and retailers. Carolyn Anthony and Erika Linke, co-chairs of  the ALA Digital Content Working Group (DCWG), said: Librarians have long been guardians of and advocates for reader privacy. The plain text transmission of reader data by Adobe Digital Editions over the internet was clearly a privacy violation for all users of the ADE...
The Edinburgh International Book Festival has just announced the winner of the 2014 Edinburgh International Book Festival First Book Award - Kuwaiti author Mai Al-Nakib, for her debut short story collection, The Hidden Light of Objects, published by Bloomsbury Qatar Foundation Publishing (BQFP).  This is the first time in the Award's five-year history that it has been conferred on a volume of short stories. "I am incredibly grateful for this award," said Mai Al-Nakib in the announcement. "To have my book selected by readers is especially gratifying and encouraging. It means so much to know that readers from all over the world are connecting with The...
EU Court of Justice Says Embedding is Not Infringing (Techdirt) TorrentFreak, however, now lets us know that in an important ruling from the EU Court of Justice (responding to a request from a German court), it has been declared that, under EU law, embedding is not infringing. *** Kindle Scout: One Reader's Opinion (The Digital Reader) I've spent a couple hours browsing Kindle Scout this morning. I haven't found anything that I desperately wanted to read further (I am a picky reader), but I also didn't see any really bad works either. *** A "Critical Moment" for eBook Subscription Services (Publishing Perspectives) We need innovation, and Kindle...
Laird Barron's third and most recent short story collection, The Beautiful Thing That Awaits Us All almost needs no introduction: it's Laird Barron's third collection. For many enthusiasts and proselytes of the current renaissance in dark and weird fiction, that's all they will need to know. Superlatives fall from its hide like Geatish spear points from Grendel's. And such wide, and wide-eyed, acclamation might seem open to question if it weren't for the (almost) uniform excellence of the contents. This is the kind of collection destined to find the same sort of place in the history of its genre currently occupied...
This is probably the best looking infographic I've seen in a long time. It's showing some of the best-selling books of all time, sorted by genre, to show the best-selling genres of all time. You can quibble with a few of their choices The Thorn Birds as YA? Why only one book in magical realism? However, overall, it makes for interesting viewing. Infographic credit: http://www.furnitureuk.co.uk/​...
An Android app created by Swedish developer HomerSp, Cast Receiver, can turn any Android device into a receiver for Chromecast feeds, so long as the receiving device can connect to an HDTV. Although not at present available on the Google Play Store, Cast Receiver can be downloaded from the XDA Developers forum in a variety of flavors of apk for rooted and unrooted devices. With Cast Receiver, your older Android devices can get a new lease of life as clients for feeds from most Chromecast-enabled programs. Not every Chromecast-capable app can cast via Cast Receiver, but the range that currently can is...
Why Publishing on Your Own is a Very, Very Viable Option (Author U) Times have changed. With the Internet and today's technology, traditional publishers are being turned on their heads, shaken up, forced into unheard of mergers and marriages, and vanity presses have morphed into new critters. *** 'Public by Default' is the Future of Professional Communication (GigaOM) Expecting privacy in every form of communication may create more problems than it solves. *** eBooks vs Print – The Reasons Why Digital is Better (GoodeReader) One of the big questions that readers always ask, is what are the direct benefits of reading digitally? Is there a big...
As the endless shrill campaign by Hachette and its self-interested author allies against Amazon's pricing terms drags on, to no apparent good purpose, it looks like the Bezos Behemoth has at last met its match - but not in the shape of Authors United. Rather, the financial markets and business commentators appear to be running out of patience with Amazon's policy of endlessly reinvesting profits for expansion instead of returning money to shareholders and investors. Amazon reported a third quarter net loss of $437 million, more than ten times the loss for the same period a year ago. And in particular, it...
Which Authors Have Quit Writing Who You Wish Would Return? (Book Riot) As a reader I often view authors as writing until they die, their fingers curled over their keyboard or the pen still clutched in the hand. But even if they don't formally announce their retirement as Spencer did, many authors do stop writing. ** Author Lawsuit Against Harlequin Certified as Class Action (The Digital Reader) Originally filed in July 2012, Keiler et al v. Harlequin Enterprises Limited et al was brought by a group of authors who allege that Harlequin had cheated them out of their royalties. *** Amazon Stock Plunges as Record Loss...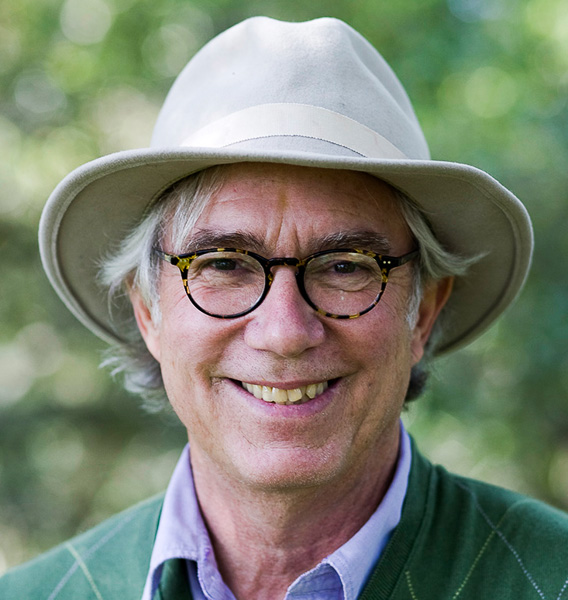 Damien Walter, writing in The Guardian, has resurrected Rudy Rucker's 1983 essay "The Transrealist Manifesto" to tag transrealism as "the first major literary movement of the 21st century?" As the question mark suggests, though, here's only one problem: Is it so? Rudy Rucker's original essay defines transrealism as "not so much a type of SF as it is a type of avant-garde literature," and, incidentally, "the only valid approach to literature at this point in history." According to Rucker, "the Transrealist writes about immediate perceptions in a fantastic way," because "the genre of straight realism is all burnt out. Who needs more straight...
One of the most evocative and universal creations of Norse mythology is Yggdrasil, the World-Tree, literally the axle-tree of creation, its roots, trunk, and branches uniting the nine worlds. This great ash tree is also central to the development of language, especially writing, with Odin, ruler of the gods, sacrificing himself to himself on the tree to acquire the runes. And fittingly, Finnish-Swedish webcomic artist Minna Sundberg has created this superb representation of the roots of European languages as - again literally - a tree diagram. Sundberg herself began on one of the smaller branches of this tree, the isolated sprout of Uralic...