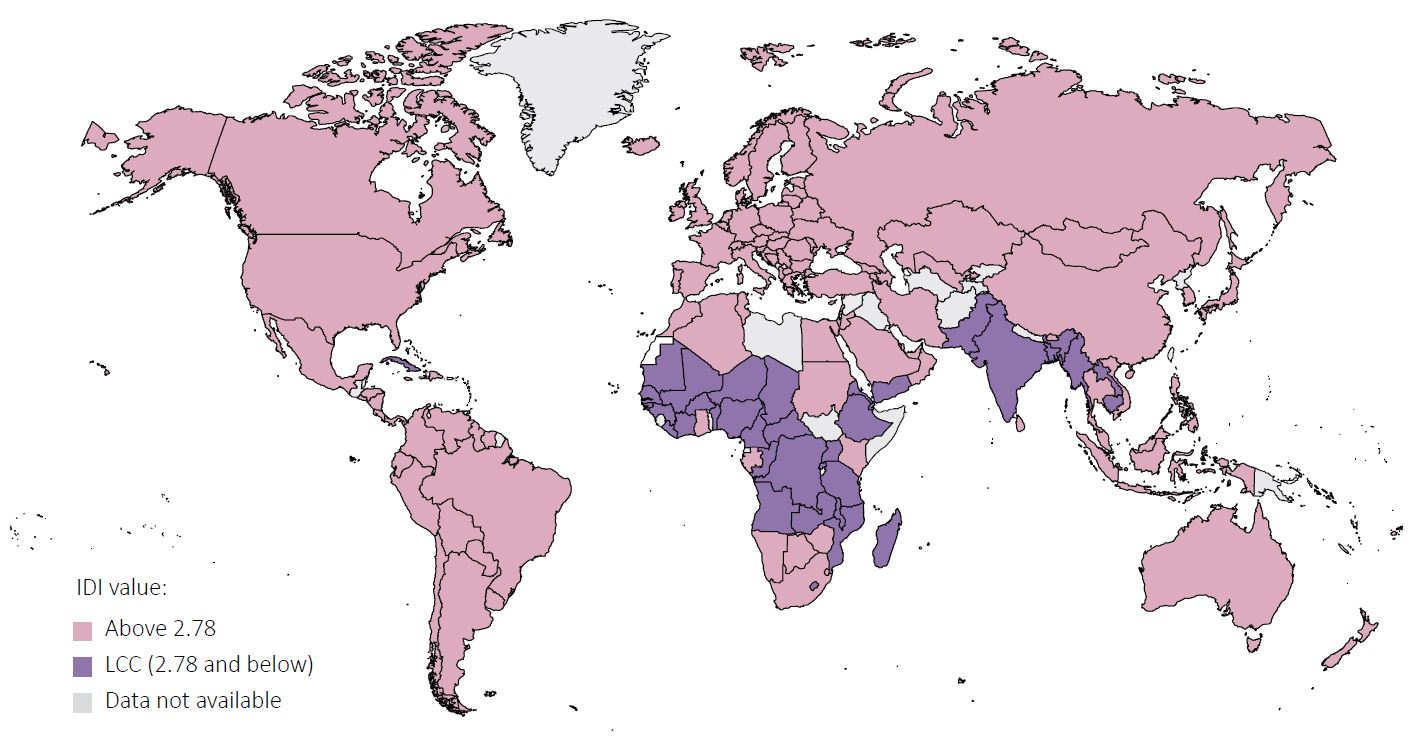 A timely report. the annual Measuring the Information Society Report, from the International Telecommunication Union (ITU), the United Nations agency responsible for information and comms technologies, comes as a fresh reminder of how far the information economy still has to spread. According to the ITU, although "Internet use continues to grow steadily, at 6.6% globally in 2014 (3.3% in developed countries, 8.7% in the developing world)," the global digital divide remains immense. "Of the 4.3 billion people not yet using the Internet, 90% live in developing countries. In the world's 42 Least Connected Countries (LCCs), which are home to 2.5 billion people, access to ICTs remains largely out of reach, particularly for these countries' large rural populations."
As the ITU emphasizes, the internet and comms "have the potential to make the world a much better place – in particular for those who are the poorest and the most disenfranchised, including women, youth, and those with disabilities," in the words of ITU Secretary-General Dr Hamadoun. But the record of improvement remains patchy at best, "with global growth figures sometimes translating into little real improvement in the level of connectivity of those at the very bottom of the pyramid. An estimated 450 million people worldwide live in places which are still out of reach of mobile cellular service."
The ITU ranked Denmark Number One in its ICT Development Index (IDI), with the  bottom of the chart occupied by Chad, Niger, and the Central African Republic. The world's LCCs remain overwhelmingly confined to Sub-Saharan Africa, and South and Southeast Asia, barring a few completely blind spots like North Korea.
"It is precisely in poor and rural areas where ICTs can make a particularly significant impact," said Brahima Sanou, Director of ITU's Telecommunication Development Bureau, which produces the report. "New analysis featured in this report shows that many of the indicators of the Millennium Development Goals (MDGs) show significant correlation with the IDI, notably those related to poverty reduction and health improvement. The report also finds that progress in ICT development is linked to progress in achieving some of the MDGs. ITU has long been a vigorous champion of ICTs as a cornerstone of socio-economic development."
Given that the latest Centre for International Governance Innovation (CIGI) CIGI-Ipsos Global Survey on Internet Security and Trust has found that "83% of users believe that affordable access to the Internet should be a basic human right," global policy-makers likely have some explaining to do, about why 2.5 billion people are being denied this basic right.