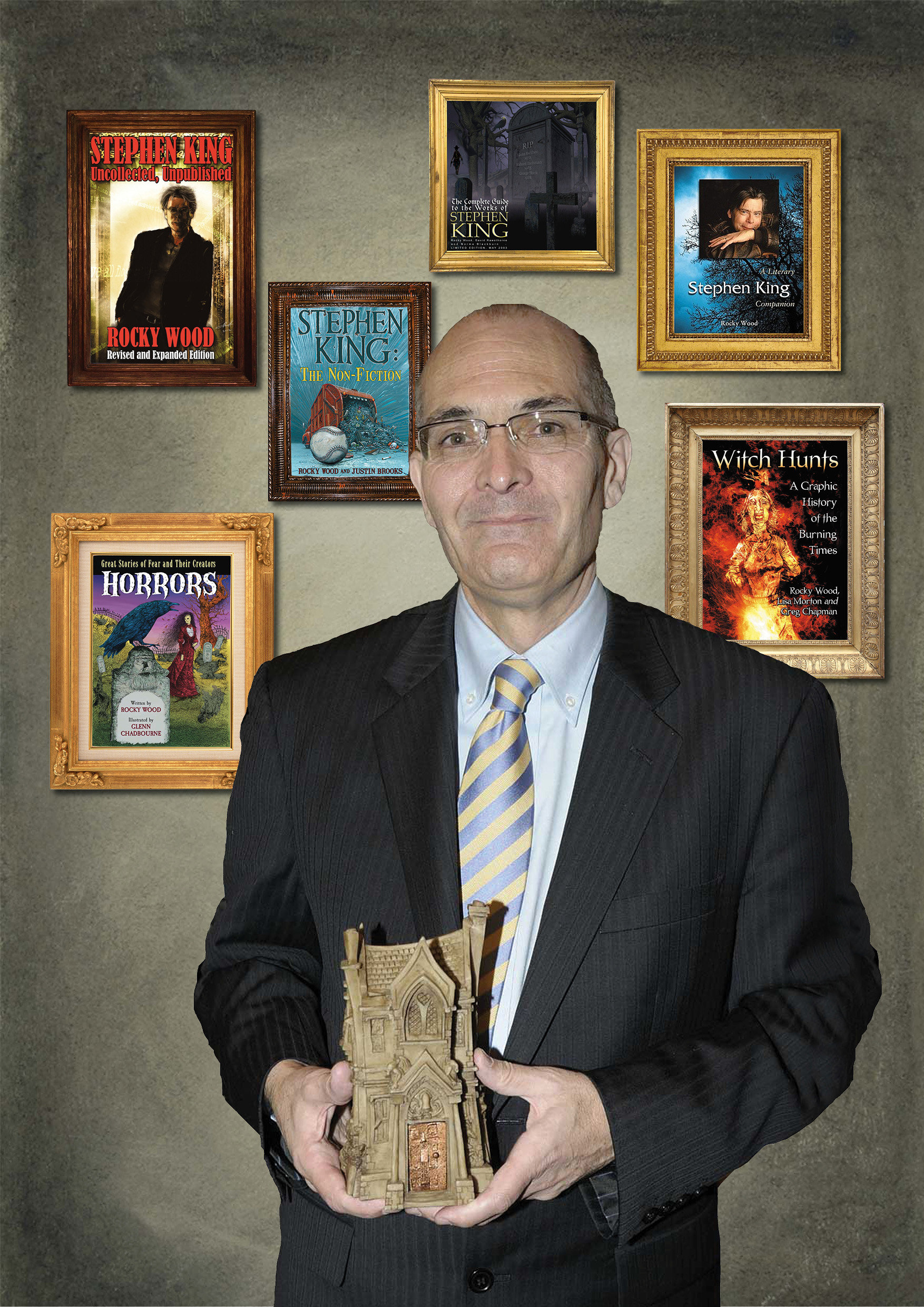 The Horror Writers Association (HWA) has announced the Rocky Wood Memorial Scholarship Fund for Nonfiction Writing, in honor of Rocky Wood (1959-2014), the Antipodean authority on horror fiction in general and the work of Stephen King in particular, who died on December 1st, 2014, after a long struggle with Lou Gehrig's Disease. The Fund is intended to be "an endowed fund providing grants for research and writing nonfiction relating to horror and dark fantasy literature."
Among his many other achievements, Rocky Wood was the first author from outside North America or Europe to hold the position of President of the HWA. Stephen King left a personal tribute on Wood's website, quoting from the author's note to Doctor Sleep:
Rocky Wood was my go-to guy for all things Shining, providing me with names and dates I had either forgotten or plain got wrong. He also provided reams of info on every recreational vehicle and camper under the sun (the coolest was Rose's EarthCruiser). The Rock knows my work better than I do myself. Look him up on the web sometime. He's got it going on.
And as the tribute also notes, "while writing Doctor Sleep, the sequel to The Shining, King employed Rocky to do research, particularly on maintaining continuity between the two novels."
The HWA will make grants from the Fund to its members for deserving projects "regardless of previous writing experience or achievements." Lisa Morton, current HWA President, said:
Not only was Rocky one of the world's leading authorities on the work of Stephen King, but he was also much beloved for his tireless support of upcoming writers. We are delighted to be able to honor him by offering this new scholarship in his name.