More on TechnologyTell: Gadget News | Apple News
Writing
A recent post in the UK Daily Telegraph by Toby Young, a journalist who owes much of his profile to writing about writing, declares, rather surprisingly given his perspective, that "these days, writing isn't a career. It's a rich man's hobby." And since one of the reference points that he chooses to confirm this is William Hague, hardly the most representative writer (or human), you do wonder about his contention. Still, it draws on some well-worn metrics, much used by Teleread as well as other sources. The by now almost proverbial  the Authors' Licensing & Collecting Society (ALCS) study "What Are Words Worth Now?,"...
The late Ray Bradbury's house of over fifty years is being torn down. It was purchased in June 2013 for $1.8 million, and the demolition permit was issued December 30th. Apparently the "starchitect" who bought the property wasn't a fan. It's a real pity that the house couldn't have been turned into a museum instead. Bradbury was, after all, one of the giants of the genre. I imagine Bradbury would be dismayed but unsurprised by this turn of events. It seems that old culture being destroyed by an inferior modern substitute was a theme he liked to revisit—most...
Tired cliches are the stuff of any lazy journalist's repertoire, so here's one: Living legend. That fully applies to Ramsey Campbell, one of the very small and very select circle of modern British horror and dark fiction writers - Clive Barker being the only other one who readily comes to mind - to have truly won international recognition and visibility. And he was born a Liverpudlian on January 4th, 1946. Campell won much early recognition in the Lovecraftian school of cosmic horror through a collection of stories located in his own variant of the Cthulhu Mythos, The Inhabitant of the Lake and Less...
Preditors & Editors, the one-stop resource site "to provide writers with information and contacts for the purpose of seeking publication of their work," has opened its annual Readers Poll of just about anything to do with writing, publishing, editing, reviewing, etc. etc. ad infinitum. "The poll has been running since 1997," the introduction states. "We hope that this small effort helps all publishers and writers on the Internet to thrive in what is still viewed as a highly experimental and strongly competitive environment." As well as the obvious genre and style breakdowns for Print/Electronic Novels and Short Stories, some of the most...
One of the better critiques from 2014 of the MFA in Creative Writing industry, and the whole problem of MFA graduates' sense of entitlement, came to mind recently when I reread Maya Angelou's celebrated quote: "Some critics will write 'Maya Angelou is a natural writer' - which is right after being a natural heart surgeon." Because, yes, I do very much endorse the view that creative writing is a craft-based discipline. Stephen King's On Writing is subtitled A Manual of the Craft for a reason. Language is a means of communication because it works by common norms, and these can be...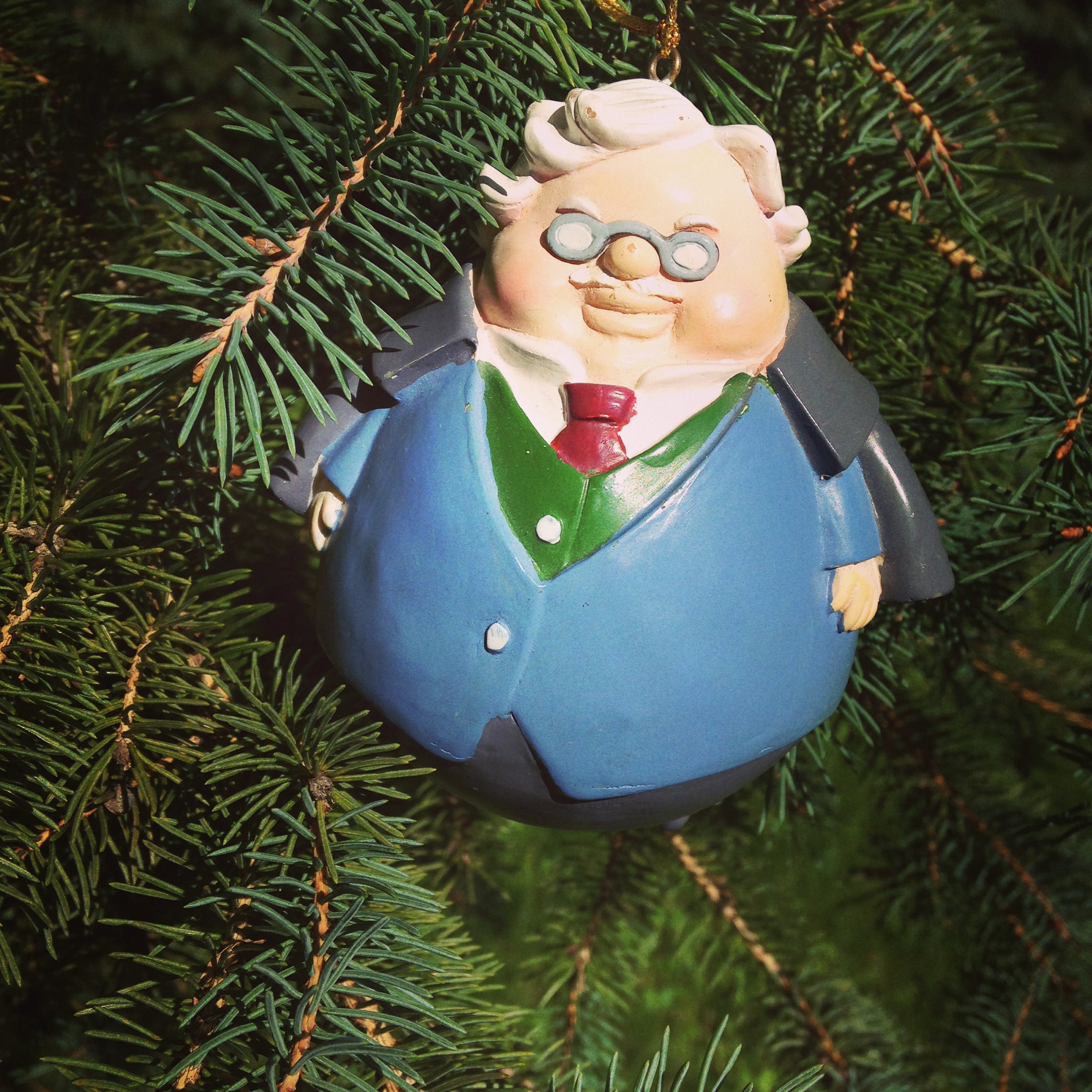 I was moved to write this after reading a number of snarky Christmas comments by Facebook friends and writer buddies, and after struggling through Christmas shopping crowds. Yes, the festive season can get on your case with the way it jams you up against family and strangers. But know what? That could say more about you than it says about the commercialization of Christmas. G.K. Chesterton tackled the issue just over 100 years ago in Heretics, his brilliant, penetrating series of essays on other contemporary intellectual figures "whose view of things has the hardihood to differ from mine." In "Christmas and...
A couple of pieces rekindled in mind the awkward topic of literary success: What is it, and how do you define it? How do you know when you've got it? Do those two words even belong together? One piece, appropriately enough from Creative Loafing in Atlanta, asking "How is literary success defined?" opines that: "Artists begin life as outsiders. Then they learn the rules." To his credit, Blake Butler doesn't reference the S-word more than once in his article, but he does note that: Your goals in some way, define what you become. Once you can begin to learn to define...
As already reported in Teleread, notebook and stationery brand Moleskine has been looking at digital integration of its pen-and-paper offerings, with Evernote and others. Its latest offering in digital convergence is the Voyageur series, "a new sized notebook for Moleskine in a portable format designed to store printed emails, itineraries and maps. The essential travelling companion that keeps track of your observations and explorations on the road, so you can concentrate on posting your pics for the folks back home." As you can see from the picture below, the Voyageur notebook offers the option to hashtag and share travel photos, and...
Alain de Botton and his school of savants The School of Life "devoted to developing emotional intelligence through the help of culture" (a MENSA equivalent of the University of Life, I guess), has shared with us a fun animation that answers the question "What exactly is literature good for?" And it produces four concise answers: It saves you time; it makes you nicer; it's a cure for loneliness; it prepares you for failure. For the first, the rationale runs: "Literature is the greatest reality simulator — a machine that puts you through infinitely more situations than you can ever directly witness." And, it...
Imagine you're with the Secret Service. A young Ohioan calls up and says he'll be joining the Nazi Party. "I wanted you to know." Wait---the story gets even better. The Ohio man already has been within shooting range of presidential candidates. J. Ross Baughman isn't a real Nazi, however. Instead he is a photojournalist for my old newspaper, and he is about to infiltrate the National Socialist movement. My friend is merely trying to keep his name off the Secret Service's watch list so he can continue his campaign coverage. A letter co-signed by his editor does the trick. The Nazis think...
The University of East Anglia and the Writers' Centre Norwich have just announced the launch of "Online and Face-to-Face Creative Writing Courses," commencing in 2015. "This is your chance to benefit from the UEA's world renowned expertise and give your creative writing a real chance to progress," the introduction states, and the online offering includes a "specially developed online learning environment using course materials designed by your tutor," as well as bespoke criticism and individual feedback. "This partnership between UEA and Writers' Centre Norwich gives you the opportunity to work either online or face-to-face in 10, 12 or 24 week courses...
UK literary site The Real Story, "a celebration of creative non-fiction" supported by you by Openstories, "a Manchester-based arts organisation that runs digital literature projects," is looking for local non-fiction writers and prose poets for a series of nights or reading events devoted to the non-fiction writer's craft. "Essayists, creative non-fictioneers, prose poets… we want to hear from you!" states the intro. "If  you're based in or near Manchester and like the idea of getting up onstage and reading your work in front of people, make yourselves known to us." Seeing as Friedrich Engels wrote The Condition of the Working Class in England...