More on TechnologyTell: Gadget News | Apple News
Writing
A lot of writers seem to like writing on trains. It's hardly a surprise; they have comfortable seats and often tables, power outlets for your laptop or tablet charger, free WiFi, more space than in an airplane, and you've got plenty of time as you trundle down the tracks, especially if you're traveling very far. Maybe something about just traveling unhurriedly, isolated from the rest of the world, just breeds ideas. J.K. Rowling got the idea for Harry Potter on a train, for example. Now The Wire reports that Amtrak might just be looking at trains and writers in a...
An interesting new ebook project based on pervasive modern technology just appeared - a 66-page free ebook by German student Gregor Weichbrodt entitled  On the Road for 17,527 Miles, and tracing Jack Kerouac's epic On The Road narrative - through Google Maps driving directions. "The exact and approximate spots Kerouac traveled and described are taken from the book and parsed by Google Direction Finder API," Weichbrodt explains. "The chapters match those of the original book." The result comes across more as a piece of surrealist prose or book art than an actual narrative, as you can see from the screen grab here....
With the question of sexism, discrimination, and gender choices in genre fiction still going full blast, here's a question for all the writers out there. Riffing off Joss Whedon's now-celebrated acceptance speech for his Equality Now award in 2006, still regularly referenced in more recent debates on the subject, I'm taking the opposite tack to the question he anatomized: "Why do you write these strong women characters?" Whedon counters, "Why aren't you asking a hundred other guys why they don't?" And it's a question worth asking. Because, as detailed ad nauseam here, and in many other places, some publishing and media...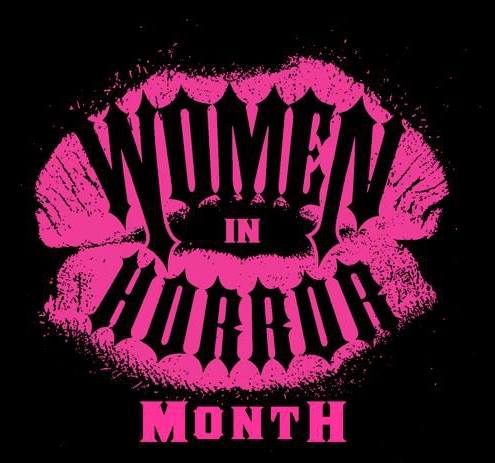 I need hardly mention that the position of women in science fiction has been all over the media lately, with sexist behavior at and around the Science Fiction & Fantasy Writers of America (SFWA) thrust into the media spotlight and bringing the whole genre into deep disrepute. Unfortunately, it seems that science fiction isn't the only genre to get lucky this way. Recently, the fifth annual Women in Horror Month, "Celebrating Women In The Horror Industry," has been running, and a certain Scott Lefebvre decided to take public exception to the choice of logo, in the following terms: "do you...
Hugh Howey's report on Amazon author earnings is all the rage, and I have avoided comment on it until now because the coverage of it was just so pervasive that I didn't feel like I had much to add. And then I must have seen one story too many on it. And now, I am fed up. Here is the thing: I like Hugh Howey, the author. I think he writes decent books. I enjoy reading them. Now that he has proven himself to me, the reader, I will probably at least download a sample and check out his future releases....
I love a good satire piece, don't you? And this one from Lawrence Block had me absolutely howling. It begins: Publishing circles were reeling today after this morning's surprise announcement of the merger of pop fiction titans James Patterson and Clive Cussler, who between them are likely to account for twenty bestsellers in calendar year 2014 alone. While neither author could be reached for comment, a source close to both men confirmed that the deal will include all rights—film, electronic, and audio—to the two authors' innumerable backlist titles as well as all current and future...
Back in 2004, editor Tony Long told his readers at Wired News that "effective with this sentence, [our website] will no longer capitalize the "I" in internet." But that was then, and this is now, and still the Associated Press and the New York Times insist the the word should be first initial capped, as in "Internet." However, with both Wired and Gawker and now BuzzFeed calling for the lowercasing of "internet" except when it is the first word of a sentence, the chorus is growing loud and louder across the Web, and more and more American websites and news platforms are...
Here's an excellent essay anatomizing my hostility towards the adolescent excesses of science fiction - and most other forms of literary genre prejudice whatsoever. Writing in Salon under the title "Is the literary world elitist?," Laura Miller states - in an article that itself is a round-robin response to Eleanor Catton's own piece on literary elitism - that: "Intellectual insecurity is, alas, a pervasive problem in the literary world ... One of the favorite gambits of people secretly uncertain about their own taste is identifying some popular book of incontestably lower quality than their own favorites and then running all...
Nick Mamatas kindly referenced this interesting post by Internet poet Steve Roggenbuck - whose personal style and deliberate spelling errors and lower case proper nouns on his "Live My Lief" blog, you have to take with a pinch of salt. Because what he does say actually makes a lot of sense in the context of current critiques of the MFA approach to fostering creative writing that I've covered recently - and that other people seem to be adding to all the time. So I hope he doesn't mind me rectifying his spelling and capitalization in places. "In September 2010 i started...
Author and self-publishing savant Hugh Howey has just released via the AuthorEarnings website his new report on ... well ... author earnings, which moves data capture and overall insight into author sales figures and receipts in the digitally disrupted world of modern publishing up several leagues. As Howey describes it, "I received an email from an author with advanced coding skills who had created a software program that can crawl online bestseller lists and grab mountains of data. All of this data is public—it's online for anyone to see—but until now it's been extremely difficult to gather, aggregate, and organize....
The UNESCO Cities of Literature list has one or two rather curious inclusions, even though its criteria are focused on the strengths of current programs to support writers and literature, rather than deep world-historical literary and cultural significance. Dublin deserves to be on that list, certainly, and Edinburgh; but Melbourne comes as a little more of a surprise … and Iowa? Not to be snobbish or anything, but Iowa , which became only the third UNESCO City of Literature in 2008, does not trip naturally off the tongue as a cradle of our shared communal human heritage of great writing...
The life of a book packaging writer is not always an easy one. Take the case of LJ Smith, who wrote for Alloy Entertainment, a fiction creation company that created young-adult series for the sake of getting tie-in TV shows and movies made. Alloy has had a string of successes in that regard: Gossip Girls, Pretty Little Liars, The Sisterhood of the Traveling Pants…and Smith's series, The Vampire Diaries, which she wrote for two decades. The thing is, under the terms of her contract, Smith didn't actually own the rights to the Vampire Diaries books. She wrote them as works...