More on TechnologyTell: Gadget News | Apple News
Writing
The referendum on Scottish independence gave Scottish literature, and Scottish culture, greater prominence as a separate force in the English-speaking world than at any time in recent decades. Arguably, that's no less than the post-war generations of writers that have numbered Iain Banks, Alasdair Gray, Edwin Morgan, and Irvine Welsh deserves. But the dissipation of all the hope and optimism of the Yes campaign on September 18th, and the recriminations afterwards against the British establishment, are darkening the mood and cbecking a lot of that impetus. Alasdair Gray himself described the result in Scotland's The Herald as "a great pity"...
While at this year's Edinburgh International Book Festival, I met with the vice chair of the Swedish Writers' Union (Sveriges Författarförbund), Sweden's formal and officially sanctioned support institution for writers, in the context of discussions on official support for writers. The Swedish Writers' Union is "the central professional organisation for writers and literary translators in Sweden," as their materials state. "We safeguard the economic and moral interests of our members by defending freedom of expression and of the press, and keeping up to date with copyright stipulations and the laws regulating copyright." This is the feedback they gave me on how their body operates. "To become a...
An interesting opportunity has arisen for horror, dark fiction, and Lovecraftian writers and aficionados: The S.T. Joshi Endowed Research Fellowship, "for research relating to H.P. Lovecraft, his associates, and literary heirs," is being offered by Brown University. The Fellowship "was established by The Aeroflex Foundation and Hippocampus Press," and is "named for S. T. Joshi, Brown alumnus ('80, MA '82)  and prominent Lovecraft scholar," and is designed to support a six-week research period at the John Hay Library, "home to the largest collection of H. P. Lovecraft materials in the world," with a $2,500 stipend. "Located in historic Providence, Rhode Island...
As I reported a while ago, premium brand pen manufacturers are at last catching on to the message that styluses are an increasingly popular, and stylish, commodity. Luckily for those of us not in the One Percent, though, they also seem to be improving at the bottom end of the market, with increasingly cheaper and better choices available for the normal user. I'm not getting paid anything for endorsing these, because who would do that for such cheap items? Rather, they're just stylus options that I found outclassed the opposition as anything other than status symbols. One option is the Bic...
Let's kick this off with one comment from a writer - a fairly successful and well-respected one. As H.L. Mencken said: "No one in this world, so far as I know ... has ever lost money by underestimating the intelligence of the great masses of the plain people." And if you needed proof, here it is: The 2014 Forbes list of the World's Top-Earning Authors. "The top-earning authors list is perhaps the world's most exclusive book club, with very few paths to entry," writes Forbes staffer Natalie Robehmed. Oops, silly me: There was I thinking the Nobel Prize in Literature was...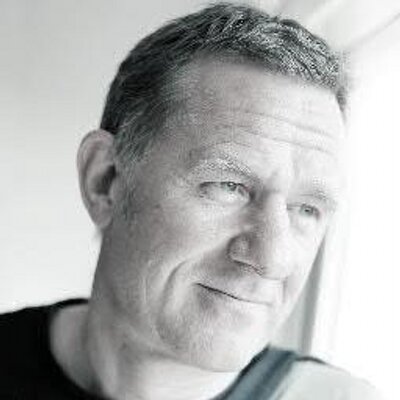 Tributes have been filling the internet to the British fantasy and dark fiction author Graham Joyce (1954-2014), who died of lymphoma at the young age of 59 after a year's struggle with the illness. A multiple British Fantasy Award winner, Joyce produced a series of novels and young adult titles over an active career of just over two decades distinguished by its productivity and high quality. "We are so sorry to have to tell everyone that Graham died this afternoon," said his official Twitter feed on September 9th, 2014. "He was always so good with words so we don't know what to say." Joyce...
Remember a while ago I ranted about the premium pen brands who had so far shunned the stylus market? Well, looks like manufacturers are lining up to make me eat my words - or drink my own ink. Cross, for one, is coming out with a range of styluses, the Tech Stylus Collection, at prices from an economical $10, for the stylus-only Tech1, up to $55, for the all-in-one two-color-ink-plus-pencil-plus-stylus Tech3. But those kinds of price points are just scratching at the surface of the gold-plated aspirational bling lust that Apple learned so well to capitalize off, with its own premium...
Notebook and stationery brand Moleskine, as everybody probably now knows, has built its current rise to fashionable ubiquity on its creative and literary pedigree. "The Moleskine notebook is, in fact, the heir and successor to the legendary notebook used by artists and thinkers over the past two centuries: among them Vincent van Gogh, Pablo Picasso, Ernest Hemingway, and Bruce Chatwin ... produced for over a century by a small French bookbinder that supplied the stationery shops of Paris, where the artistic and literary avant-gardes of the world browsed and bought them," reads the company's introductory blurb. Since its revival in...
An interesting - and pretty conceptual - art project from Scottish artist Katie Paterson highlights issues around the future of the printed book, and even the survival of literature. The so-called Future Library (Framtidsbiblioteket) for the city of Oslo in Norway looks to commit 100 unpublished works - one per year - to a century's wait while 1000 trees grow in a Norwegian forest, awaiting the day in 2114 when they will furnish the wood to print those works in an anthology. And the first writer to contribute to the project is Margaret Atwood. "Tending the forest and ensuring its preservation...
Normally I might be skeptical of funding initiatives from industry insider groups like the UK's Creative Skillset, "the industry skills body for the Creative Industries," especially when the amounts in question are relatively meager. But the latest announcement from Creative Skillset Scotland is about a program that actually might make some difference in Alba - even when it only involves £1.3 million ($2.14 million). According to the announcement, Creative Skillset Scotland has invested through its Skills Investments Funds, with equal matched funding from BBC Scotland, Red Kite and Digimania, STV Productions and Young Films. One of the key items in this funding...
New Zealand author Eleanor Catton, youngest ever winner of the UK's Man Booker Prize with her novel The Luminaries, has also won two of the top prizes in the New Zealand Post Book Awards. And in her acceptance speech, Catton announced that she would be using the prize money and her other income from writing to support a new, as yet unnamed, grant to give New Zealand writers more time to read. Although denied the most prestigious prize in the Awards, the New Zealand Post Book of the Year Award, by Jill Trevelyan's Peter McLeavey: The life and times of a...
Oh the woes of being Will Self. No one is going to shoot at you across a barren stretch of contested Spanish earth in a great faceoff between rival ideologies. No one is going to hunt you through the streets of Barcelona for "rabid Trotskyism." No one is going to drop a flying bomb on your flat and demolish your library. No one is going to refuse to publish one of your masterworks for fear of upsetting wartime allies. No one is going to make special requests to the Minister of Health to import the drugs needed to keep you...