More on TechnologyTell: Gadget News | Apple News
Writing
Stephen King is anything but my favorite horror writer - and after all, he can afford to ignore my snark. Literally. And that's precisely the point. But in that regard, he just substantially redeemed himself in my eyes - with a scathing and passionately profane article in The Daily Beast on just what he thinks the taxation policy towards his c.$400 million celebrity net worth ought to be. Just as a reminder, the context was a radio address by Paul R. LePage (R.), Governor of King's home state of Maine, claiming that the celebrated author had moved out of state because...
As I've said before, Gen Con's reputation as the largest gaming convention in North America eclipses its status as one of the largest writing conventions in North America, offering guidance on all aspects of writing and publishing. On Monday, March 23, Gen Con's CEO sent a letter (PDF) to Indiana's Governor Mike Pence, warning that a controversial religious freedom bill he was about to sign into law would affect Gen Con's decision whether to stay in Indianapolis past the expiration of its contract in 2020. This morning, Governor Pence signed that bill. I covered the particulars in a post...
Pop Chart Lab has come up with a chart that should probably be on any writer's wall: "A Plotting of Fiction Genres," with the genres themselves represented by ... ahem ... representative works, as Pop Chart Labs explains: Peruse literature's myriad modes with this plotting of fiction's prominent genres. From broad story classifications to some truly punctilious partitioning, each genre is represented here by a hand-illustrated book cover, then branches further into subcategories and sub-subcategories as merited—providing at least two representative works for each. The prints themselves are actually signed and numbered editions, printed on 100 lb. archival stock. And there's some...
On the Internet, it can be a thin line between reading and writing, especially if you take part in one of the many shared writing universes that float around. But sometimes people who want to write need sources of inspiration. That's where writing workshopping tools come in. I already reviewed a book discussing how to use tarot cards for workshopping writing ideas, and that's a fine thing as far as it goes. But tarot cards' greatest strength—their rich depth of symbolism—can also be a weakness for writers new to tarot, since they might well spend more time puzzling over...
Shameless plug - in even more senses than usual: My dark/erotic short story "Firmware" just came out in Issue #2 of Martian Migraine Press's Necronomicum, "the magazine of weird erotica." That's my first literary publication to appear in a while that wasn't self-published. And aside from pride - and a lot of chagrin at the various bloopers I'd missed - it also prompted some reflections on the difference in the two experiences, and how it still feels to make it into print (no pun unintended). So how come, after I painstakingly handcrafted the ebook version of my first collection of poetry,...
Short stories as a literary form need no introduction. What's more, writers probably need no justification to continue writing them - they always have and likely always will. There are things you can do with a short story that you simply cannot do with a longer work, most of all what Edgar Allan Poe referred to in The Philosophy of Composition as unity of effect: the power to focus on a single idea, emotion, or mood to the exclusion of all else. However, two writers have just shared, courtesy of the Science Fiction and Fantasy Writers of America, a series...
Stereotyping in plot construction can be the bane of the writer, but what if there were only six basic formats for all plots, and those types could be plotted? That's the contention of Matthew Jockers as part of his ongoing research into "the relationship between sentiment and plot shape in fiction," via "an R package titled 'syuzhet' ... designed to extract sentiment and plot information from prose." Inspired partly by some remarks by Kurt Vonnegut, Jockers "set out to develop a systematic way of extracting plot arcs from fiction. I felt this might help me to better understand and visualize how narrative...
Ironically for one of Edinburgh's favorite sons, Sir Arthur Conan Doyle lies buried in the churchyard of All Saints' Church, Minstead, in Hampshire's New Forest - almost as far due south from Edinburgh as it's possible to be while still on the English mainland. However, Minstead does appear prominently in his writing, and there's a tale attached to his final resting place too. Minstead figures heavily in Conan Doyle's historical novel of England during the Hundred Years War, The White Company, where the hero, Alleyne Edricson, ends the tale as socman (landlord) of Minstead. Conan Doyle had discovered the place while researching...
The Science Fiction Writers of America, or SFWA, has finally come through with its long-promised support for self-published and small press authors. A SFWA press release declares that complete details will be posted to the SFWA's membership requirements page by March 1, 2015. (I have been informed that SFWA's members refer to it as SFWA, sometimes pronounced "siff-wah," rather than the SFWA, so I shall do so within this article.) The press release states that the requirements for Active Membership are having earned at least $3,000 via novel (it's unclear whether that's from one or several such novels over...
For fifty-five years, To Kill a Mockingbird has been the only novel that Harper Lee published. It was successful enough that she simply didn't need to publish another one. That one book, published 55 years ago, has kept her comfortable for the rest of her life. But it turns out that To Kill a Mockingbird was actually the second novel that Harper Lee wrote—and now HarperCollins is going to publish the first one, Go Set a Watchman. It is scheduled for release July 2015. Lee explains that when she first wrote Go Set a Watchman, her editor was intrigued...
The Royal Literary Fund, the UK charity set up to provide grants and pensions to writers either in financial distress or invalid, has launched a new podcast series and blog series, Writers Aloud, to publicize its work and the contribution of writers in general to the UK. On Twitter as @rlfwriters, the RLF counted down "to the launch of our extraordinary Podcast series, Writers Aloud. You're going to *love* it." The Writers Aloud project also gives the RLF the chance to fulfil its mission by paying writers to write, or at least broadcast about writing. "We give help to writers in many...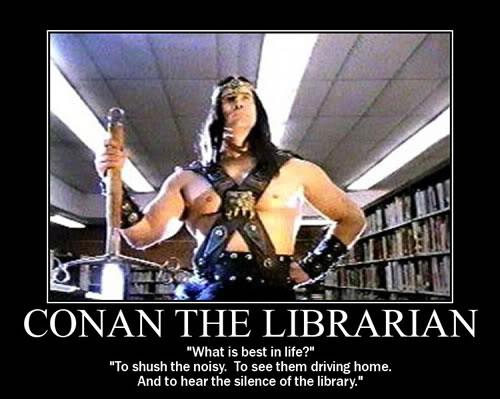 In honor of Robert E. Howard's birthday, here's a little demonstration and an attempt at a quantification of what his legacy as a popular/pulp/genre/trash writer means. And an object lesson in how many people you can reach, how many dreams you can touch - and how much wealth creation you can enable - by sipping at the poison chalice of popularity. Let's take two writers born roughly the same time, one "popular," one "serious," and their most successful single property. I'm going to focus on one Howard creation only: Conan. (Never mind the Solomon Kane movie and other offshoots.) And in...