More on TechnologyTell: Gadget News | Apple News
Writing
UK literary site The Real Story, "a celebration of creative non-fiction" supported by you by Openstories, "a Manchester-based arts organisation that runs digital literature projects," is looking for local non-fiction writers and prose poets for a series of nights or reading events devoted to the non-fiction writer's craft. "Essayists, creative non-fictioneers, prose poets… we want to hear from you!" states the intro. "If  you're based in or near Manchester and like the idea of getting up onstage and reading your work in front of people, make yourselves known to us." Seeing as Friedrich Engels wrote The Condition of the Working Class in England...
An Associated Press report has highlighted the auctioning of an unique literary document that allegedly jumpstarted the development of the U.S. Beat Generation and altered the course of American literature forever - "Neal Cassady's infamous 'Joan Anderson Letter,' written to American literary revolutionary Jack Kerouac on December 17, 1950," as the press release from auction house Profiles In History describes it. The letter, as the release continues, "has always been shrouded by intense mystery and myth. Originally considered to be just 13,000 words in length, much of the letter was mysteriously lost, until now. On December 17, 2014, exactly sixty-four years from...
As timely as could be after the Daniel Handler debacle at the National Book Awards 2014, grand dame of American letters Toni Morrison spoke out on the issue of race on the Colbert Report in terms that ought to help lay the whole issue to rest, for those who have ears to hear. Asked by Stephen Colbert if she felt any burden after winning the Nobel Prize for Literature, Toni Morrison said "I know that my books are worthy. Which is separate from me." And asked what she would like to be pigeonholed as - other than an African American writer...
Scottish cultural and intellectual advocacy body the Saltire Society is approaching the culmination of a near year-long campaign to find the Most Outstanding Woman of Scotland, still open for formal nominations until St. Andrews Day, Sunday 30th November. The list has already attracted a slate of some of Scotland's - and the UK's - most outstanding women writers and cultural figures, including such obvious choices as Liz Lochhead and Naomi Mitchison, and perhaps less expected ones such as Ena Lamont Stewart, Scotland's first major female playwright, and Janet Paisley, writer and coordinator of the first Scottish PEN Women Writers Committee. "Members of...
The newly launched Arts Council of England magazine Create, for all the issues around its basic premise, has garnered material from some very significant creative figures, Neil Gaiman being one of them. He took the opportunity, in the course of a long interview with Toby Litt in the magazine (available to read in full here), to speak about writing, reading, and libraries, and the importance of the latter in education and general development. After recounting his love of libraries from his first experiences of them at age three or four, Neil Gaiman noted "I've probably been in about six or seven hundred libraries...
PEN International is gearing up for November 15th, the 33rd Day of the Imprisoned Writer, which honors, and coordinates initiatives on behalf of, "writers who have suffered persecution as a result of exercising their right to freedom of expression. Each year PEN Centres and members worldwide commemorate the Day of the Imprisoned Writer to raise awareness of the unjust imprisonment and other forms of attack against writers around the globe, to remember those who have been killed, and stand in solidarity with imprisoned and threatened colleagues." The five writers highlighted by PEN International this year to mark the Day of the...
After over 130 years in hibernation, a lost unfinished work by Robert Louis Stevenson has resurfaced, and is now appearing for the first time in book form, with Scottish newspaper of record The Scotsman publishing an extended extract. The Hair Trunk, or The Ideal Commonwealth: An Extravaganza is an extended but ultimately abortive draft of a comic novel, running to 30,000 words but left unfinished, dating from Stevenson's youth. The characterization of it in some reports as a "missing masterpiece" is rather an exaggeration, as it was begun in 1877, when Stevenson was 27 years old, and broken off two years later,...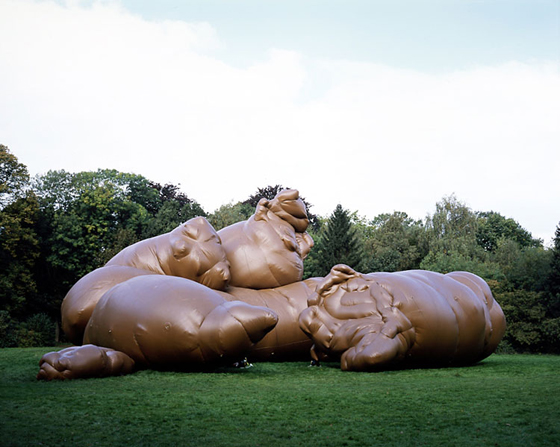 This is a piece of early morning caffeine-fueled speculation, stemming from the superb Academic Exercises by K.J. Parker, which varies its richly detailed invented-world fantasy stories with actual (scholarly?) digressions on the history of arms and armor, etc. To my mind, this takes the principle of the infodump as far as it logically can go - i.e. instead of weaving the information into the story, you actually have it siloed as a separate scholarly exposition. Peter Watts takes a similar approach in his long and fascinating "Notes and References" appendices to his science fiction masterpieces Blindsight and Echopraxia - and face...
Celebrated U.S. science fiction and all-round weird writer Kurt Vonnegut was born on November 11th, 1922, and to mark the occasion, some sites have been running birthday tributes, including his tips to other writers. For Vonnegut was an articulate and direct advisor to aspirants, in a style almost as straightforward and unadorned as his prose, distilled in his "How to Write With Style," available in full online, and summarized as follows: 1. Find a subject you care about 2. Do not ramble, though 3. Keep it simple 4. Have guts to cut 5. Sound like yourself 6. Say what you mean 7. Pity the readers On top of...
One of the books periodically cited as a key primer for aspirant writers is Bird by Bird: Some Instructions on Writing and Life, penned by Anne Lamott and first published in 1994. It's one of the few writing manuals ever to be immortalized on film - something that as far as I'm aware never happened to Stephen King. Two decades later, it still ranks highly in many writers' estimation and many creative writing curricula. But how well has it worn, and what if anything, in the age of social media and self-publishing, needs updating in it? One section that still makes...
David Gaughran blogs that he and some other authors are attempting to reach the New York Times Best Seller list with a super-cheap bundle of writing advice e-books. The Indie Author Power Pack bundles together three writers' guides at the low low cost of 99 cents: Write. Publish. Repeat. by Sean Platt & Johnny B. Truant Let's Get Digital (2nd ed.) by David Gaughran How To Market A book (2nd ed.) by Joanna Penn PLUS exclusive content. Gaughran also suggests that it would...
New York-based artist and writer Molly Crabapple, a columnist for VICE and regular contributor to other publications, as well as a much-traveled visual artist dubbed "equal parts Hieronymus Bosch, William S. Burroughs and Cirque du Soleil," by The Guardian; has given her "15 rules for creative success in the Internet age" at the invitation of self-publishing star Cory Doctorow. And there are some hard, astringent little pippins of advice in there, equally appropriate for modern writers as for artists. Before she even starts on the rules, for one thing, Molly Crabapple insists on the importance of the internet for modern creatives....