More on TechnologyTell: Gadget News | Apple News
UK
London is proverbially one of the great literary cities, even if it hasn't matched Edinburgh or Dublin with UNESCO City of Literature status yet. So it's sad to see all that made it a truly unique world-historical capital being abandoned, and its urban fabric and skyline ruined, in the name of a futile bid for Manhattan-style financial predominance, and of an absentee rentier class with little care for their second (or third, or tenth) home. London was once the physical expression, the embodiment of one of the world's great intellectual, literary, scientific, commercial, and political cultures. And in case you need...
The notorious policy introduced by UK Lord Chancellor and Justice Secretary of restricting access to books for prisoners in England has been withdrawn after December's court decision that it was unlawful - despite the insistence by its instigator that there never was such a policy in the first place. But not before Grayling's department spent £72,000 trying to defend it, a recent report revealed. Frances Crook, CEO of the Howard League for Penal Reform, which co-led the Books for Prisoners campaign against the ban, described this to the UK Independent as: "a scandalous waste of public money." At the time of the original...
Diane Duane's e-book store is running a 50% off sale for Black Friday/Cyber Monday. All e-books in the store are half-off, no discount code required. But as Duane explains in a blog post, this could very well be her last Cyber Monday sale, because of the new VAT MOSS regulations coming into effect as of the New Year. As Duane points out via a quote from a Huffington Post article on the matter, the new regulation—and its removal of the minimum threshold at which UK businesses need to worry about VAT—is going to hit many UK small businesses particularly...
New European Union regulations regarding value-added taxes (a sort of European equivalent of sales tax) will take effect January 1, 2015 that could cause problems for businesses selling electronic goods and services. Referred to as VAT MOSS (for "Mini One-Stop Shop," the web portal each member state will run to make payments easier), the new regulations put the onus on businesses that provide "telecoms/broadcast/electronic services" to EU customers to keep track of and charge each customer VAT at the rates that apply to the country where that customer lives. Previously, businesses were free to charge at the rate that...
The UK "database of all UK literary agents, their agencies and publishers" Agent Hunter has released research, summarized in the form of the infographic included here, on the state of the UK agenting environment that has already attracted complaints and objections. As quoted by The Bookseller, the president of the Association of Authors Agents, Sam Edenborough, has protested that Agent Hunter is making "shrill criticisms." Agent Hunter's claim is that "We've taken the massive amount of data on our site and produced the first ever comprehensive analysis of Planet Agent." The negative comments in the analysis focus on the exclusivity, lack...
At this year's Edinburgh International Book Festival to speak and to promote his latest book, The Sex Lives of Siamese Twins, iconic modern Scottish novelist Irvine Welsh, who has probably done more to push contemporary Scottish society into public awareness than any other writer, diverted from the American theme of his new book to address the whole Scottish independence referendum debate - in terms that cast a spotlight on the entire UK as a whole. Asked simply "Yes or No, and why?" Welsh replied: I can't vote so I'm not telling anybody how they should vote, just  giving what I believe, but...
At the Edinburgh International Book Festival 2014, I spoke to Sarah Morrison, Communications Executive of the Edinburgh UNESCO City of Literature Trust, about how Edinburgh pioneered the UNESCO Cities of Literature programme, and what this has done for the city itself....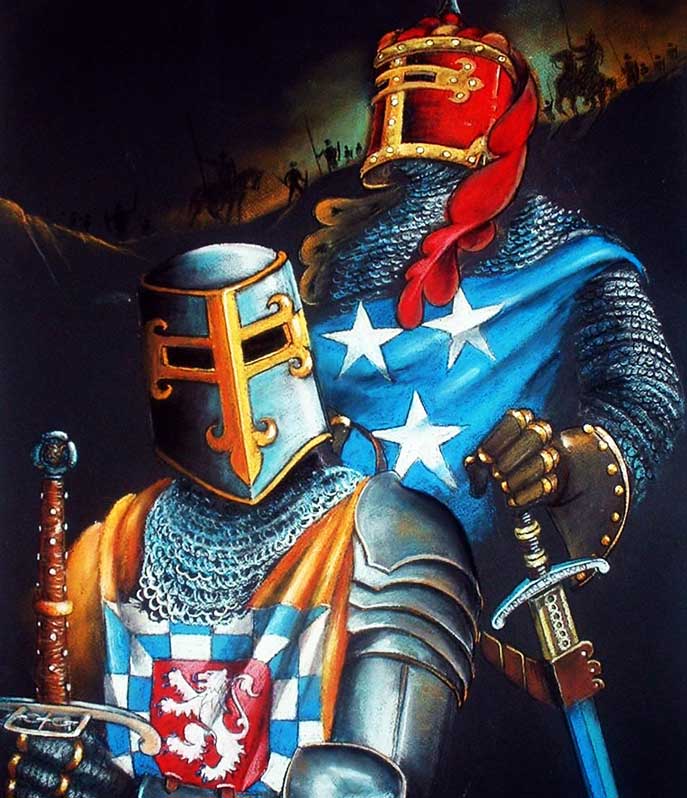 Normally this would go in the Unconfirmed Rumors box, but the BBC has already reported it and journalists here at the Edinburgh International Book Festival are chasing up frantically for confirmation. The report - immediately endorsed by some interested parties - is that the Heritage Lottery Fund (Scotland) has denied funding for a monument to commemorate William Wallace's victory at the Battle of Stirling Bridge in 1297 - one of the highlights of Mel Gibson's Braveheart - on the possible grounds that it is too politically divisive in the runup to the independence referendum next month. The Guardians of Scotland Trust certainly...
UK Prime Minister David Cameron has thrown his weight behind the widely criticized policy introduced by Justice Secretary Chris Grayling of banning book deliveries to prisoners. After refusing to meet a delegation of writers and intellectuals at No.10 Downing Street, Cameron has replied to the protest letter they delivered, pointing out that "the Government has not banned prisoners' access to books" - something that no one accused the government of doing in the first place. In his note, here courtesy of The Guardian, Cameron points out that "there is statutory library provision for every prison", and that "should a prisoner wish...
The Bookseller is devoting headline space to the contribution by UK authors - most of them neither Scottish nor resident in Scotland - to an open letter signed by "over 200 great names" on behalf of the Let's Stay Together campaign, which aims to give "a voice to everyone who doesn't have a vote in the decision to break up Britain," in the runup to the historic referendum on Scottish independence in September. British historian and author Tom Holland, who has also written an extensive piece in the New Statesman on the issue, is organizing the letter campaign in partnership...
The current UK government's thuggish vote-catching populist policy of denying prisoners books seems to be backfiring on multiple levels as the Howard League for Penal Reform, and other groups and individuals, make their own bids for media attention. In one recent incident, recorded on live TV, "supporters of the Howard League for Penal Reform's Books For Prisoners campaign ... held up books and bore silent witness while Justice Secretary Chris Grayling faced questions from the justice select committee. Campaigners displayed copies of Fyodor Dostoyevsky's Crime And Punishment while sitting in the public gallery." Dostoyevsky's Crime And Punishment seems to have become...
One of the most commonly-heard complaints about Amazon, at least in Europe, is that it sells e-books from a division based in Luxembourg so that it can charge a much lower VAT (Value-Added Tax, the European equivalent of sales tax) rate on its e-books than UK law allows. The unspoken implication is that everyone else must surely pay all the taxes they owe like good little corporate boys and girls. But Ars Technica reports that Google uses a practice called "transfer pricing" to assign most of its European revenues to an offshore subsidiary in Bermuda and avoid paying taxes...