More on TechnologyTell: Gadget News | Apple News
Tech
Cyanogen, creators of (almost) everybody's favorite alternative iteration of the basic Android mobile OS, has announced "the completion of an $80 million round of Series C financing," led by Premji Invest and including existing investors Benchmark, Andreessen Horowitz, Redpoint Ventures, and Tencent Holdings Ltd. More interesting, perhaps, is the list of "new strategic investors" now participating in the round, including " Twitter Ventures, Qualcomm Incorporated, Telefónica Ventures, Smartfren Telecom, Index Ventures, Access Industries (the US-based industrial group headed by Len Blavatnik), Rupert Murdoch, Vivi Nevo, and several yet to be announced partners." A Series C financing round for a venture capital-backed company...
Elliptic Labs, who I covered last year about their Touchless Gesture Recognition Engine, has just announced the latest step forward in its technology: "'Ultra-fast Ultra-far Interaction'; split-second speed and a remarkably large field of response for touchless gesturing." According to the announcement, Elliptic Labs' "ultrasonic gesture technology has been made exponentially faster, allowing devices to precisely respond a fraction of a second after gesture commands are given." Elliptic now claims to offer technology that works up to 2 meters (7 ft) away from and 180 degrees around a device screen. According to Elliptic Labs CEO Laila Danielsen, "This technology first is an excellent...
GigaOM has a great write-up about Facebook's new 'legacy contact' feature, a new settings preference for American users which lets you designate a person who can access your account to perform certain functions in the event of your death. It seems like a benign thing, but as the article points out, it may be a more devious new feature than it first appears. Law-makers in several states are in the process of creating 'digital assets' legislation to specifically address not just a Facebook account, but other digital accounts a person may have. Could Facebook be trying to exempt themselves from compliance...
Corning, whose Gorilla Glass is the default standard for many touchscreen tablet and smartphone devices, has been seeding the media with hints about its new Project Phire lately, which apparently approaches the scratch resistance of pure sapphire when used for screens. As yet, there's no confirmation on the Corning website, but the original report on CNET quotes a speech at an investor presentation by James Clappin, president of Corning Glass Technologies, stating that the new project will combine the shatterproof and drop resistance durability of its existing Gorilla Glass with sapphire's scratch resistance. Exactly why Corning is so eager to follow in...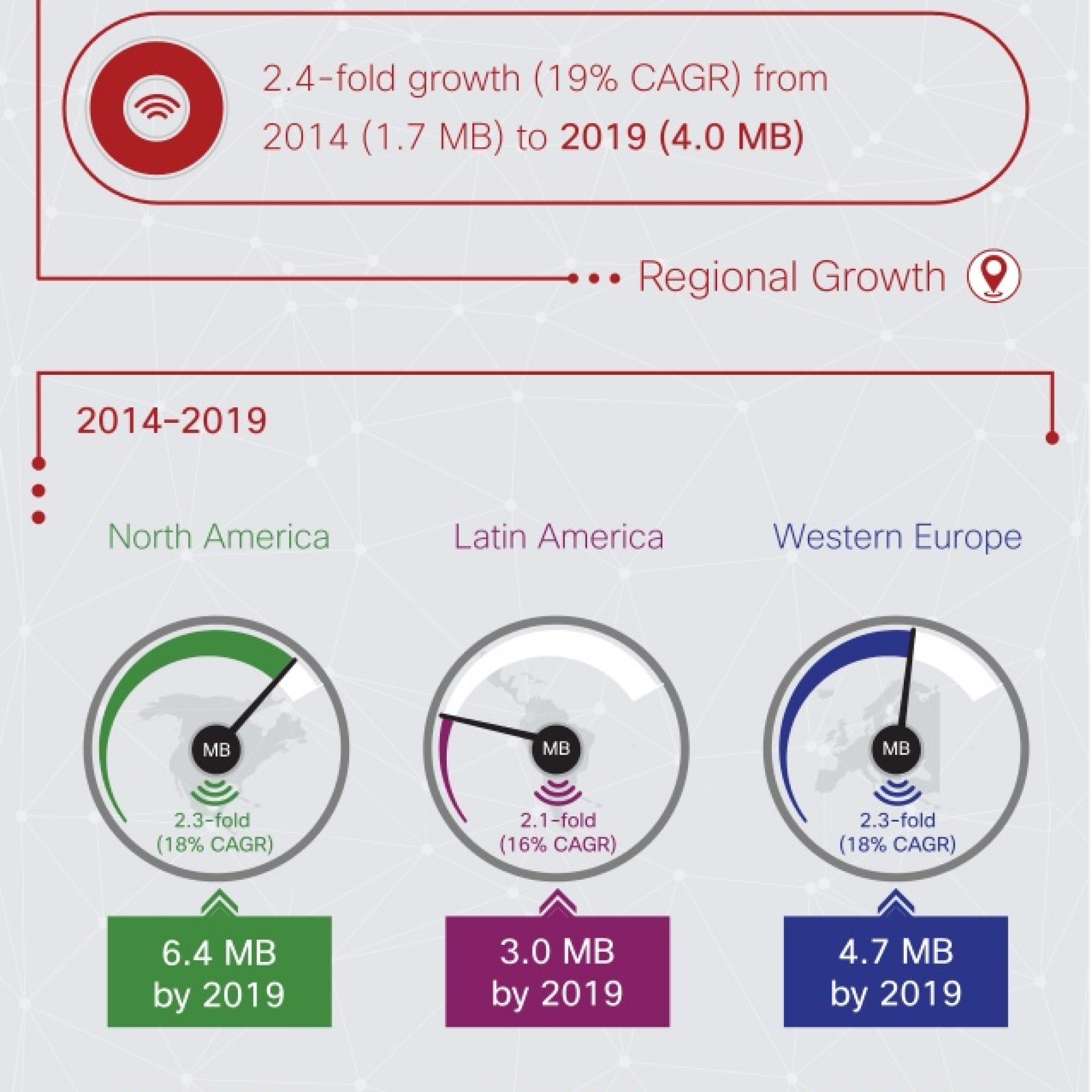 The new Cisco VNI (Visual Networking Index) Global Mobile Data Traffic Forecast, 2014-2019, just released, showcases some eye-popping figures on the growth in mobile users, mobile data traffic, and average mobile data speeds. Naturally, Cisco is about as likely to forecast a drop in mobile activity as a brewer is to preach temperance, but all the same, there is little reason to doubt their figures. The forecast predicts that, by 2019, "there will be 5.2 billion global mobile users, up from 4.3 billion in 2014. There will be 11.5 billion mobile-ready devices and connections, more than 4 billion more than there were in...
The recent HP announcement of the debut of its HP Pro Slate Android tablets included the detail that they would come bundled with the HP Duet Pen, "the first to use Qualcomm Snapdragon digital pen technology on both a tablet and regular paper." For a stylus buff like me, any news about new digital pen technologies is interesting, and this Qualcomm innovation looks to be one of the more striking wheezes to break cover lately. According to Qualcomm's technology partner on the new device, GlobalLogici, the Qualcomm Snapdragon Digital Pen "represents the next generation of the stylus popular with tablet devices. With the size...
TechRadar has just shared a post which should be of interest to all users of ereading devices - even if it mostly concerns smartphones. Of course, many keen consumers of ebooks these days are reading on their smartphones anyway, but even those readers who stick to Kindles or Kobos only can still learn from this. In answer to the perennial question "should we unplug our chargers each night?," TechRadar's David Nield compiles up-to-date tech opinion and the results of recent efforts to push battery life and power management. He instances, for example, the International Energy Agency's 1-Watt Plan, which "proposed that all...
RIP Pixel Qi?
January 14, 2015 | 12:25 pm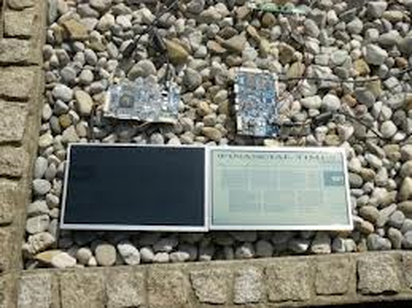 A report on Good eReader seems to have twigged the web to the demise of Pixel Qi, the once-feted low-power display producer. I'm puzzled as to exactly why this is seen as news, since as Michael Kozlowski points out, the key events in the de facto dissolution of the company - the departure of husband-and-wife founders Mary Lou Jepson and John Ryan - happened back in 2013. And as Chris Meadows reported back in mid-2013, even then Pixel Qi was already in the "where are they now" crowd. All the same, it seems to have jogged the memories of an awful lot...
E Ink made quite an eye-catching appearance at this year's CES - literally. The pioneering electronic paper display company debuted some of its most striking color epaper technology to date in the shape of E Ink Prism, a series of "unique and dynamic materials for architecture and design incorporating its new color changing electronic ink technology." This move confirms E Ink's shift out of the dedicated ereader display space, where it has seen falling demand, and into rather more physically ambitious solutions. "E Ink Prism bridges the gap between traditional static materials and digital technology with dynamically changing materials," the company explains. "Architects...
The Polaroid brand has been enjoying a sort of second life for a while now as a budget Android tablet line, with Chris Meadows reporting on a mini-tablet from them roughly a year ago. With this year's CES, the legacy brand managers Southern Telecom have come out with two new Android tablets that may rebuild its cachet further, as both ship with Lollipop 5.0, the latest version of the Android OS, making them some of the first budget devices to do so. As announced by Polaroid, the Polaroid L Series "is comprised of the L7 (7" tablet), and L10 (10.1" tablet). Both sizes...
Debates can continue to circle forever as to how far Microsoft wanted to take back ground from Android through Windows 8. Intel, though, has just launched a push into a form factor that Android, and to a lesser extent, Linux, really created: the computer on a stick. Intel's introduction for its new Intel Compute Stick device doesn't exactly mince words about the point. "The Intel® Compute Stick is a new generation compute-on-a-stick device that's ready-to-go out-of–the-box and offers the performance, quality, and value you expect from Intel," it declares. "Pre-installed with Windows 8.1 or Linux, get a complete experience on an...
Tech vendors seem to be giving fresh impetus to handwriting input and onscreen writing/drawing solutions, perhaps inspired by the success of the Samsung Galaxy Note series with its S-pen. For one thing, there's Toshiba's new series of Encore 2 Write Windows 8.1 tablets, debuted at CES 2015 in both 8"and 10" formats, with Wacom stylus technology implemented via the bundled accessory dubbed the TruPen. This platform builds on Toshiba's previous forays into the pen-enabled tablet space, such as the Android-packing Excite Write tablet, and reportedly comes with complementary apps called TruNote and TruCapture to support the hardware. Prices are reportedly $349.99 and...