More on TechnologyTell: Gadget News | Apple News
Tablet
iPads and tablets now appear set to join ebooks, the Internet, television, bicycles, and other agents of moral decay as hate figures in the latest press-stoked moral panic in the UK. As reported in the UK Daily Telegraph, the Association of Teachers and Lecturers has issued research claiming that tablet addiction has left a generation of manually challenged British children. The Daily Telegraph cites an ATL conference speaker who warns of "increasing numbers of young pupils who can swipe a screen but have little or no manipulative skills to play with building blocks or the like." The ATL will also apparently...
Looks like the Big Bad Amazon Wolf has just gulped down another hefty meal. Two weeks after rumors started going around (as noticed by Nate Hoffelder at the Digital Reader), Amazon has announced it will be acquiring ComiXology, the e-comic-book store that carries titles from Marvel, DC, Image, and a number of others. Although the various comic book publishers are trying to push their own stores, ComiXology has nonetheless become the best known source for e-books of popular comics. Now, like Audible and so many other brands, it is going to find a new home at Amazon. News is...
A while back I talked about the TruConnect Mi-Fi portable WiFi hotspot I had purchased. It's time for an update, and discussion of a couple of reasonable prepaid Wi-Fi alternatives. First of all, I still use the TruConnect MiFi. In fact, I'm on my second one now. The first one stopped working after I dropped it; I bought a replacement and kept the battery from the old one, which means I now have access to twice the battery life, even before plugging in the three different battery backups I now have—bonus! I don't use it as...
Also, the sky is blue, water is wet, and the sun is warm. That's probably what some of you are thinking upon reading that headline. But I'm pretty sure there must be plenty of people out there who aren't aware of this yet, just because it's not what you would assume a (non-Windows) tablet is made for. So this is a reminder to people who like to use their Android tablets for productivity purposes: there's an easier way than tapping on the screen when you need to highlight things or move the cursor. I had known about this ability...
Well, sort of. There are at least a couple of catches. Through March 31, TigerDirect is offering a 4 GB 7-inch Android 4.1 tablet bundled with an anti-virus software suite, Total Defense Premium Internet Security. The bundle costs $79.97, but includes a $60 rebate, effectively lowering the price to $20. Of course, to obtain the rebate, you must first activate the antivirus software, which involves giving the antivirus software company your credit card. Your first year of anti-virus service is free and you may cancel at any time, but you have to activate it before you get that...
Amazon just keeps coming up with ways to get its devices into more and more people's hands. So maybe you can't afford $139 for a 7" Kindle Fire HD tablet, or $69 for a basic Kindle e-reader, in one chunk. Now Amazon will let you pay it in five monthly installments. They aren't even tacking on any interest. You pay 20% of the device price at purchase, then make four more equal payments in the same amount every thirty days, directly from your credit card. That works out to five $27.80 payments for the 7" tablet, or $13.80...
Has OLPC jumped the shark? OLPC News seems to think so. In a recent (and controversial) post on the blog, Wayan Vota wonders if there's any point to OLPC anymore. Vota contends that the XO-1 laptop is 7 years old—ancient technology in Internet time—and that Sugar, its operating system, is "history." (Though he doesn't mention the more recent XO-1.75 that came out in 2012.) It's closed down its Boston office and its founder, Nicholas Negroponte, has long since moved on the global literacy X-Prize project. Yet let us be...
The one technology purchase I regret is my iPad Mini. I wanted something lighter than my aging iPad 2; the iPad Air was not out yet, and I thought the Mini, with its ebook reader-sized screen, was the one for me. Now that the Air is out---roughly the same weight, but with a proper-sized screen---I have pondered selling the lot of it and upgrading to the iPad Air. But the price! That sucker is expensive! So I figured I would truck along with what I had and delay the decision as long as possible. And that is still my plan. But...
Here's an intriguing game I just learned about. Educational publisher Amplify, makers of the Amplify Android tablet we covered last year, has come up with a way to gamify classic literature, in the hopes of getting students interested in reading it. Story Cards is a turn-based character-driven CCG. Players unlock character cards with specific abilities by reading the books they come from, and can gain bonuses by answering trivia questions related to the books in question. The game supports both single-player and multi-player modes. Students can build their own decks and compete with the game or each other. The...
I reported a few weeks ago that I had purchased an N2A card running Android KitKat for my Nook HD. I'd planned to use it for at least a week as my (close to) sole tablet and report back on my findings. I've now used it long enough to make some recommendations, and I made a few surprising discoveries along the way. The Nook wasn't quite my sole tablet. My iPad is just better for some tasks, but I used my N2A-running Nook enough to give it a good workout. I'll get my biggest objection out of the way first. It's not...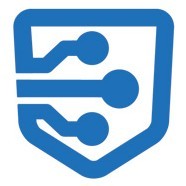 Pocketables is one of the longest-established mobile device and portable digital technology websites and online magazines, in business since 2006. Its readership is one of the more loyal, dedicated, and better informed in the mobile device space, so their current usage habits and opinions regarding tablets and mobile tech are pretty representative of high-end leading-edge users as a whole. And when current editor-in-chief John Freml decided to poll the readership on this topic a short time ago, he came up with some fairly pronounced findings. "Depending on the person you talk to, tablets are either the best thing since sliced bread,...
Ashton Kutcher is taking his resemblance to Steve Jobs to a whole new level. Re/code reports that Lenovo has hired Kutcher on as a user interface engineer for its new tablet and smartphone products. Lenovo is buying Motorola from Google to beef up its mobile device chops, so it stands to reason they'd want a little extra help. The partnership isn't actually as silly as it sounds. Kutcher did study biochemical engineering before getting into acting. While you can't call a mobile device "biochemical," to some extent the engineering skills will still carry over. And hey, if Ryan Seacrest...