More on TechnologyTell: Gadget News | Apple News
Tablet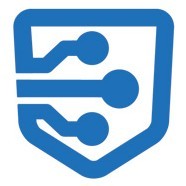 Pocketables is one of the longest-established mobile device and portable digital technology websites and online magazines, in business since 2006. Its readership is one of the more loyal, dedicated, and better informed in the mobile device space, so their current usage habits and opinions regarding tablets and mobile tech are pretty representative of high-end leading-edge users as a whole. And when current editor-in-chief John Freml decided to poll the readership on this topic a short time ago, he came up with some fairly pronounced findings. "Depending on the person you talk to, tablets are either the best thing since sliced bread,...
Ashton Kutcher is taking his resemblance to Steve Jobs to a whole new level. Re/code reports that Lenovo has hired Kutcher on as a user interface engineer for its new tablet and smartphone products. Lenovo is buying Motorola from Google to beef up its mobile device chops, so it stands to reason they'd want a little extra help. The partnership isn't actually as silly as it sounds. Kutcher did study biochemical engineering before getting into acting. While you can't call a mobile device "biochemical," to some extent the engineering skills will still carry over. And hey, if Ryan Seacrest...
The latest figures from the International Data Corporation (IDC) Worldwide Quarterly Tablet Tracker indicate that, despite a strong fourth quarter of 2013, with total tablet shipments that represent "62.4 percent growth over the previous quarter and 28.2 percent growth over the same period a year ago," the tablet market may be slowing its breakneck growth. "While the market's growth rates remain impressive, they're down dramatically compared to the year-over-year rates of the same quarter one year ago (87.1 percent) and indicate a significant slowing of the overall market," observes IDC. "It's becoming increasingly clear that markets such as the U.S. are...
I have mentioned more than once that Android lacks a real equivalent to the iPod Touch. Sure, there are plenty of smartphones, and there are more than a few mini-tablets, but the mini-tablets generally seem to be running version 2 of Android, which means they have no (legitimate) access to the Play Store. Since I've ended up switching to an Android smartphone that fills my music-playing needs, I haven't needed one as much, but I've still been curious whether one might become available. I was interested the other day when Nate mentioned on The Digital Reader that Sony was...
Well, there's something you don't see every day. On Makezine, hardware hacker Bunnie Huang writes about designing and building his own open-hardware, open-source laptop computer. He wasn't satisfied with the current choices available to him, and he didn't want to "downgrade" to a phone or tablet, so he and a friend put in the time and effort to make one themselves. While it doesn't exactly look pretty, and it wasn't exactly cheap, Huang reports it works well, and stands up to rugged use. After over a year and a half of hard work, I'm...
Young people love suitable paper books, ideally new, that they can own. Could the same idea work for econo-tablets that public libraries gave away to low-income families---with a big, fat, e-book-related icon smack in the middle of the home screens? Yes! Don't just hand out gizmos, though. Let the tablets come with old-fashioned encouragement from public and school librarians. Technology is no panacea. Kids should be able to own paper books, too, in fact, not just gadgets. But e-book-capable tablets, especially with national digital library systems in place, could multiply the number of books matching students' precise needs. Paper books could serve as gateways to...
In honor of being ranked #1 in customer satisfaction during the holiday shopping season for the 9th year in a row by the ForeSee Experience Index, Amazon has announced it is knocking $30 off all Kindle Fire tablets until 11:59 p.m. Pacific time, January 11th. That would knock the base model 7" Kindle Fire HD down to $109, the 7" HDX (with the new Mayday Button) or the 8.9" HD down to $199, and the 8.9" HDX down to $349. Not bad pricing, all in all, if that's what you're looking for in a tablet. To take advantage of...
"Of all sad words of tongue or pen, the saddest are these, 'It might have been.'" ― John Greenleaf Whittier, Maud Muller – Pamphlet Via its Pilot and Palm PDAs, Palm was singlehandedly responsible for ushering in the PDA revolution, which led to the smartphone and tablet revolutions, but it met a sad fate at the hands of a combination of market forces and mismanagement by a series of HP execs. We've covered the sad decline of webOS, culminating in the bargain-basement selloff of the TouchPad tablet. But now The Verge has an intriguing report on...
Here's a GigaOm article by Kevin C. Tofel looking at why smartphones are getting bigger and bigger, in seeming reversal of the trend of technology making things constantly smaller. It used to be that the iPhone's 3.5" screen was considered the ideal size for smartphones. The iPhone was made that size because it was the largest the phone could be for most people to be able to reach all corners of the screen with their thumb when holding it in their hand. But screen size crept up to 4 inches, now 5-inch screens are considered normal for many...
I admit it. I'm a geek, and I love using my Google Analytics app on my Nexus 7. I often check it multiple times a day to see how the site is doing and which stories are performing well. We didn't post many stories yesterday, but our site numbers were pretty good. I was curious to see which stories performed well. I thought it would be an interesting insight into what people were reading on Christmas Day. By the way, it wasn't the stories we posted yesterday. Those performed miserably. There were the (for us) usual suspects. The Streaming Amazon Instant Video...
Engadget is carrying a rumor that HP wants back into the smartphone market, and thinks that releasing a line of cheap 6-or-7-inch phone-capable Android tablets with recycled designs from OEMs such as Pegatron and Quanta might be its way back in. Reportedly these sub-$250 tablets are just a few weeks away. Of course, we all remember HP's last big shot at the smartphone/tablet market, in which it took Palm, a once-respected mobile brand with a 19-year history, and flushed it right down the toilet. (Though the event did show that people wanted sub-$100 tablets enough to buy discontinued, unsupported...
I finished reading Fred Vogelstein's book Dogfight: How Apple and Google Went to War and Started a Revolution, which I mentioned in my post yesterday. I quite enjoyed it. Even though I read the news reports of the events it describes as they happened, you don't get the big picture until you read a book like this, that looks back and puts everything together in the proper context. The book covers the development of the iPhone and Android phones, touches on the iPad and what it meant, goes over the Apple vs. Samsung patent lawsuit, and then wraps up...