More on TechnologyTell: Gadget News | Apple News
Self-publishing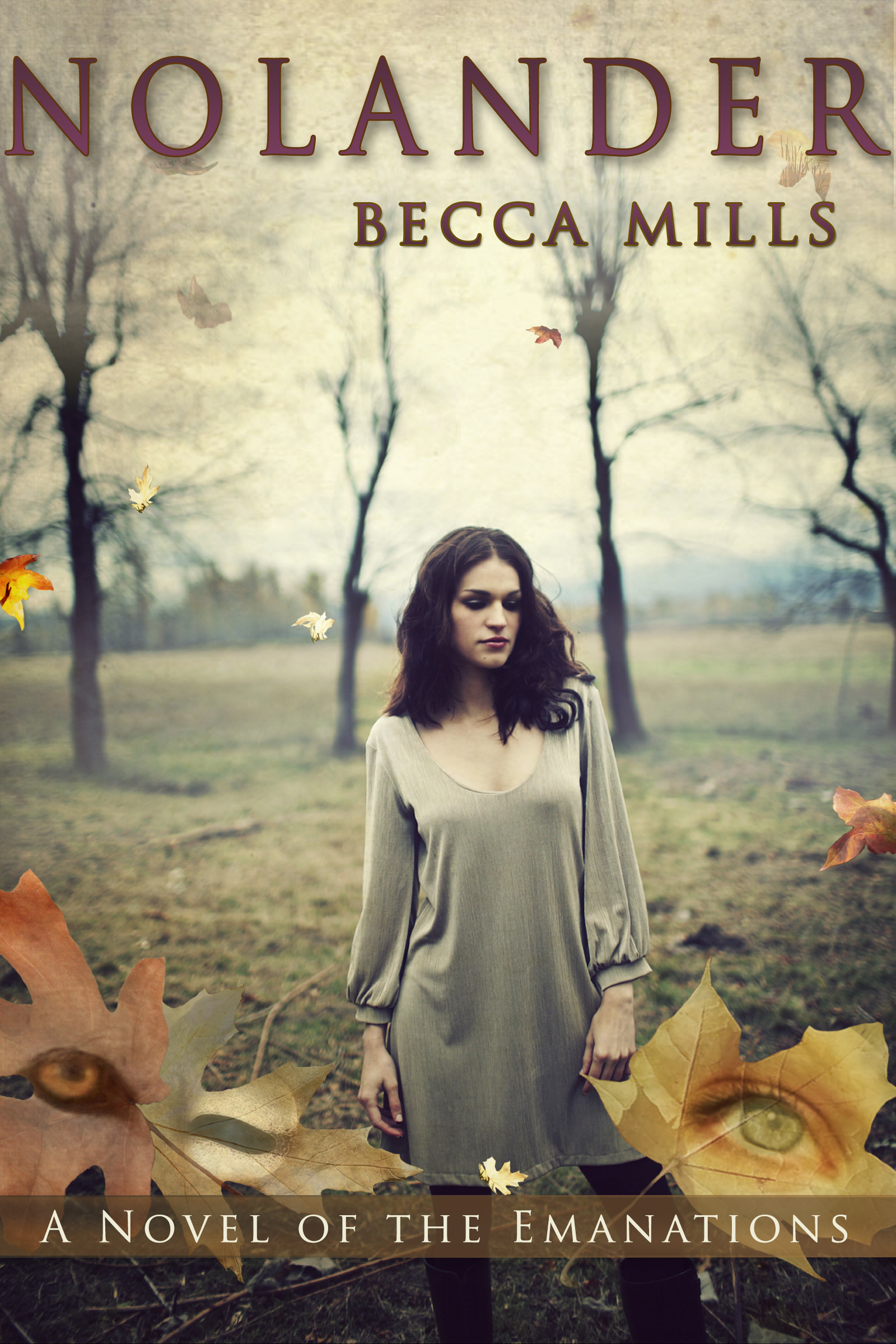 Self-published author Becca Mills has just shared details of what appears to be a particularly nasty scam or stalking practice targeting self-published authors: Use of fabricated DCMA claims to force a self-published work offline and/or extort money from said work's writers. Here, via David Gaughran, are the full details of the  shakedown. To summarize a fairly long paper trail, basically Becca Mills's first novel, Nolander, was forced off both Amazon and Smashwords following a notice under the Digital Millennium Copyright Act (DCMA). Smashwords at least checked up on the initial DCMA takedown notice, and found that her book "matched the text...
I have been following the measles outbreak with interest because, as a teacher, I work with kids on a daily basis. I am also pro-vaccination because I live with someone who is immune-compromised due to a lifelong health condition and so depends on herd immunity. We've been told that if the measles comes to our school, any unvaccinated children (including our entire Pre-K class, who are all under 4 years old and so have not received the full course) will be sent home for a month! This is a big deal for schools. We are being pushed, hard, to make...
The Science Fiction Writers of America, or SFWA, has finally come through with its long-promised support for self-published and small press authors. A SFWA press release declares that complete details will be posted to the SFWA's membership requirements page by March 1, 2015. (I have been informed that SFWA's members refer to it as SFWA, sometimes pronounced "siff-wah," rather than the SFWA, so I shall do so within this article.) The press release states that the requirements for Active Membership are having earned at least $3,000 via novel (it's unclear whether that's from one or several such novels over...
Self-publishing took one more step into the physical world with the announcement by On Demand Books, "creators of the patented Espresso Book Machine® ("EBM") technology," of SelfEspress, "ODB's new online self-publishing platform." This system appears designed to offer an end-to-end self-publishing system for writers - which also incorporates physical on-demand printing of their book. The announcement reads: From writing and design to printing and distribution, SelfEspress provides the self-published author with a user-friendly, do-it-yourself toolset, guiding the creator through every step of the publication process. Now book design, file creation and printing are easier than ever, and authors can also create eBook...
I can't say I ever expected to have an excuse to write about GamerGate here on TeleRead. The movement generally hasn't had anything to do directly with e-books. Until now. TechCrunch carries the story of a 3,000 word e-book posted for sale on Amazon, in which five men rape a "controversial video game designer" named "Zada Quinby"—a very thinly-veiled Zoe Quinn, the game developer who has been the focus of many of GamerGate's attacks. Lest there be any doubt, the book had "#GamerGape" (sic) in its title. The e-book has since been taken down, but the...
Kathleen Brooks has story ideas constantly floating around in her mind. She tries to grab them all by putting them on paper. So far, a number of those ideas have turned into e-books – very successful e-books. Brooks is a best-selling writer with her works having appeared on the best sellers lists for the New York Times, Wall Street Journal and USA Today. But it wasn't always that way. Brooks was once a lawyer who worked for a non-profit for animals. Those story ideas were just milling around until she finally took the leap as an indie author. "I think career change...
The Independent Publishing Magazine runs a regular Publishing Service Index to track the popularity and uptake of the various self-publishing support services and platforms available currently to self-published authors. Rather than tracking scammers like Author Solutions and its various offshoots, this index is more about gauging the merits of the real services that writers are likely to use, and their options in getting their work out. And the top ten list of services in the latest iteration, for December 2014, shows that Kindle Direct Publishing is falling in popularity, consistent with the reports elsewhere that KDP and Kindle Unlimited have...
This post started its life as a comment to Nate's post on how authors are unhappy with Kindle Unlimited. It quickly grew to a post in its own right. I agree that Kindle Unlimited has not been a good thing for authors. I've seen the impact on my own sales. Before KU was launched,  I was on track to triple my income from last year. Looks like instead I'm going to do a bit better than doubling. Yes, that's disappointing. However, I decided when I started that I was looking at this long term, and I'm still having a way better...
I recently posted a portion of Mark Coker's keynote speech from the Self-Publishing Book Expo. The first half of the speech was about 10 trends in self-publishing, which sparked some interesting conversations. In the second half of the speech, Coker discussed ways authors can succeed, but he started with the idea that self-publishing is getting more difficult for a number of reasons including more quality works being published and an over-supply of books. The Smashwords founder recently posted the second half of that speech on his blog (saving me the trouble of transcribing it). What Coker says is right, there is sobering news...
The Guardian recently showcased research demonstrating that women are leading the self-publishing wave, at least in the UK. And while The Guardian linked this to E.L. James and the Fifty Shades of Grey effect, the underlying data shows that female prominence in self-publishing is a broad and sustained trend. Dr. Alison Baverstock, , an associate professor in publishing at Kingston University in Surrey, whose research has featured before in Teleread, co authored the research study, "Who are the self-publishers?" with Jackie Steinitz, published in mid-2013 in the journal Learned Publishing, which demonstrated that " relative to their share of the national population the sample...
Self-publishing isn't going anywhere, and Smashwords' Mark Coker recently took a look at how we got here. The Self-Publishing Book Expo was held in New York City recently with Coker giving the keynote address. Several trends have led to the explosion of self-publishing, and many of those reasons have allowed Smashwords to grow into a leading distributor of e-books. Here were Coker's 10 trends in the self-publishing marketplace: 1. Rise of ebooks When Smashwords was incorporated in 2007, e-books accounted for one-half of one percent of the market, according to Coker. Amazon brought a lot of attention to the ebook market and it starting...
The Independent Publishing Magazine, which had the good taste to mention me and Chris Meadows in their breakdown of "The 12 Publishing Shakers You Should Be Following," has also found a wonderfully useful infographic courtesy of The Write Life, which put together a flow chart based on a questionnaire by author Henry Herz designed to answer that vexing question for most aspiring writers these days - "Should You Self-Publish or Go Traditional?" With a fair dose of wit, Herz leads you through the decision-making process, and of course, much of the advice and analysis is down to his personal opinion of...