More on TechnologyTell: Gadget News | Apple News
Publishing
"From the Mixed-Up Files of Middle-Grade Authors" has an interview with Anny Rusk, publisher for IntoPrint Publishing. "Cynsations" has another such interview that covers a lot of the same ground. As its name might suggest, this small publishing house uses e-book and print-on-demand publishing to bring out-of-print books back into print. It was born of her business partners' realization that digital technology meant there's no need for a book to stay out of print. Anny: John Campbell and Greg Luther realized that in the tech age there's no such thing as an out-of-print book, just books...
It's hard to improve on  Nate Hoffelder's indignation over on The Digital Reader at The Guardian's ludicrously alarmist piece, headlined "Ebooks and discounts drive 98 publishers out of business," but I'll at least second that emotion. First, to briefly go over the facts: The article claims that 98 UK publishers closed their doors in the 12-month period ending August 31st, 2013, a 42 percent increase. The statistics quoted in the article are drawn from a report by accounting firm Wilkins Kennedy, quoted initially in a piece by Sally Davies in the UK Financial Times, with a far less hysterical headline: "Number...
The obvious effects of the agency pricing anti-trust lawsuit are, well, obvious, with the publishers suddenly having to operate under new rules and intense scrutiny. They can't impose agency pricing and higher e-book prices, at least immediately, so they're having to sell somewhat lower than they would like. But on her blog, "The Business Rusch," Kristine Kathryn Rusch points out that there is a set of less obvious consequences that might very well have a greater effect on the publishing industry in the longer term. Rusch, long-term industry insider that she is, notes that the agency-pricing kerfuffle hardly marked the first...
For any poor suffering author out there still convinced that the publishing industry is their sole defense against rampant piracy, lemming stampedes of self-published competitors, or (in the case of Jonathan Franzen), cultural meltdown and the reign of the Great Unwashed, then the salutary tale of V. C. Andrews is recommended reading. More recommended, in fact, than her turgid series, kicking off with Flowers in the Attic in 1979, and continuing in volume after volume right up until the present day. Quite a feat, really, considering that she died in 1986. No wonder her work is so spooky. Launched into bestsellerdom...
This weekend, I read the final volume in a trilogy I had been reading throughout the year. I had been prepared for the disappointing ending by the groundswell of online rage about this book---the ending was a bit of a surprise, and not a pleasant one---so my response was a bit of a muted one. But my friends at GoodeReader were not as subdued, and their review was downright scathing. But in her review, Mercy Pilkington makes a point that I thought was an interesting one. Overlooking for a moment the content of this particular book itself, she remarks that the...
Strong financial performance at the UK's Bloomsbury Publishing shows both the contribution of ebooks to overall profits and sales at one typical modern publishing house, and the way in which the industry as a whole has evolved and adjusted over the past five years. Tipped by the UK's Daily Telegraph to rise in value due to its strong stock levels and 33 percent profit rise just announced in half-year results, as well as a "77 percent increase in Adult division adjusted operating profit" Furthermore, "digital sales are now 12 percent of Group sales," and "in the UK e-book sales were up 58...
This post was prompted by the complaints of a friend on Facebook about the DRM on a review copy of an ebook he had been sent to cover. Not a fan of ebooks at the best of times, he was driven to protest long and hard about the struggles he had been put to to actually open and read the book. I've had similar and worse experiences. One leading publisher responded to a request for a review copy for TeleRead by sending me a download link, which, after an involved login procedure, prompted me to install Adobe Editions on my device....
Christopher Hitchens once remarked - or repeated - that: "Everybody does have a book in them, but in most cases that's where it should stay." Evidently Iceland doesn't agree. At least according to a BBC News report that highlights the astonishing literary productivity of this small nation of just under 322,000 people - one in ten of whom will publish a book. Iceland has its own language and an indigenous literature that goes back to the immensely powerful Icelandic sagas, which are a canonical resource for all Scandinavian literature. Its capital Reykjavik was the fifth to be designated a UNESCO City...
This was an interesting arrival in my Inbox this afternoon. Finvy.com has created an infographic on the history of publishing, starting with cave paintings and ending with Amazon first reporting ebook sales outnumbering print book sales. Ah, I still remember the feeling of triumph on that day! There's an adorable picture of an early Macintosh computer. I didn't own that one, but I owned one of its predecessors. Of course, they did have one major oversight. TeleRead wasn't mentioned as one of the blogs in the "rise of news and information blogs." Considering we pre-dated most of the ones listed, it would...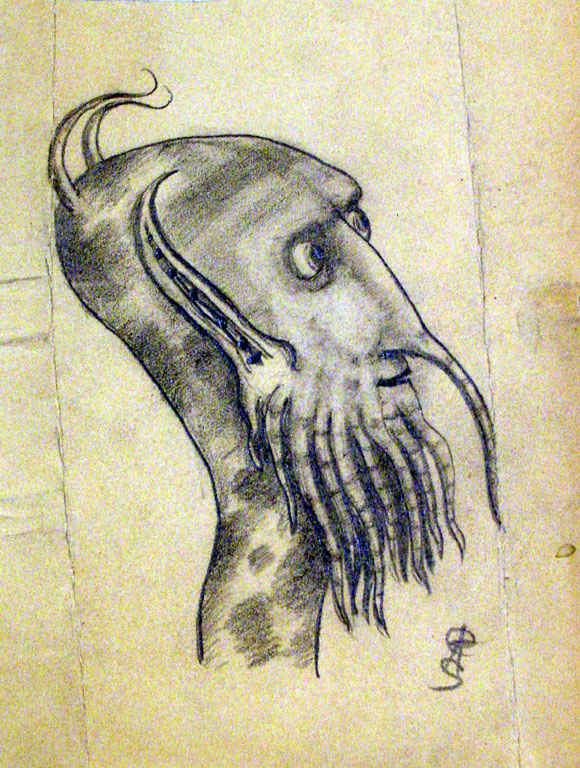 I was moved to wonder how much added value a really fine print edition of out-of-copyright work can bring by a Facebook post about a pre-publication offer on a new collection of the work of American fantasy great Clark Ashton Smith,  entitled The Eldritch Dark: Collected Prose Poems and Artwork of Clark Ashton Smith. In hardcover, this retails for $163.84 on Amazon, but against an original list price of $250.00. For that price, Centipede Press will offer you 460 pages including "all of Smith's known artwork and sculptures" and "his complete prose poems as well as a revealing introduction and...
A couple of recent reports indicate that traditional publishing is now well past its Napster moment, where digital disruption and new business models threatened to drop-kick the industry into extinction. In fact, as reported in Forbes, mainstream publishers seem to be raking in more dough than ever, and in an era when bonuses for bankers and corporate bosses are a subject for vitriolic condemnation, the new big bonus beneficiaries appear to be book editors. As per the [easyazon-link asin="B00FMIFR26" locale="us"]more extended analysis[/easyazon-link] from Forbes contributor David Vinjamuri, the trends that have made the new publishing ecosystem a boon for, not the...
As I wrote earlier, the question of what is the smallest size screen – or page – for comfortable or practical reading is suddenly a live one again, with the advent of a new generation of smartwatches that could theoretically be turned into wrist ereaders. The National Library of Scotland has just opened an exhibition, "Miniature books in Scotland," that adds some material to the debate in the form of some great examples of mini-book publishing. "Scottish publishers have made a unique contribution to the world of small books," ran the announcement. "The National Library of Scotland owns one of the...