Publishing
The short answer is: no. But our friends at GoodeReader beg to differ. And I think I want to add this trope to the list of 'article topics which should be banned from the internet.' Here is why. Mercy Pilkington's core assertion seems to be that every 'solution' which has come about so far favours someone other than the author. Therefore, she concludes that discoverability is the biggest issue facing publishing, and since no technology has come about to solve it, digital publishing is 'broken.' No, no, a thousand times no. First of all, readers---aka the customer, the only one paying actual...
Successors to the Lovecraftian legacy are many and variable, but Charles Stross's Laundry Files cycle is among the most distinguished. Scientific rigour combined with bleak pessimism would surely appeal to HPL himself, especially when seasoned with the same genre spice as Weird Tales days - updated to espionage potboilers and Tom Clancy. The whole is greater than the sum of its parts, though, because Stross manages to play off the grubbiness of a UK civil service department (the dirty-linen-festooned Laundry) against the grim horror of its raison d'etre and the Kafkaesque irony of bureaucracies stacking card indices against annihilation, in a way...
Yes, "Becca" is probably a friendlier name for the author of a kid's book than is "Rebecca."  But what about other factors, such as shelf position, not to mention the possibility of even marrying right? Oh, the possibilities. Kindle Boards has a lively discussion on writers' names, with thoughts from authors of various genres. Related: Google links to pen-name generators.   ...
Over at The Independent Publishing Magazine, Mick Rooney has just aired the possibility of a full-on Bertelsmann SE takeover of Penguin Random House, taking up Pearson plc's current position and advancing its stake from anywhere between the current 53 percent and 100 percent. This follows a Bloomberg article aired at the time of last autumn's Frankfurt Book Fair, and a recent follow-up Wall Street Journal article, hinging on the expiry of a three-year lock-up period on the Pearson stake, dating from the original deal. Now is the time, evidently. The WSJ article quotes Bertelsmann Chief Executive Thomas Rabe as saying "we will...
Predatory and mercenary scientific and medical publishing companies are once again penetrating to the heartland of healthcare and defiling everything they touch. This time, like the headline says, it's the Medical Journal of Australia that has been besmirched, a journal which "publishes the latest Australian clinical research, evidence-based reviews and debate on the important issues affecting Australian health care. The MJA was first published in 1914, and is ranked in the top 30 general medical journals in the world." Well, maybe not any more, thanks to Elsevier and its sympathizers. According to reports in the Australian Medical Observer and in other...
The latest survey from the Authors' Licensing & Collecting Society (ALCS) has already painted its depressing conclusions about the overall state of UK authors' incomes in 2014, but there is one slightly more positive result from its poll of some 2,454 writers - the apparent closing of the gender gap in writer renumeration over the period of the survey. The situation is, sadly, still worse than in the broader working environment in the UK for professional authors, but it has improved substantially. "In the 2006 Study there was found to be a significant gender gap in the earnings of professional authors," says...
Author David Nicholls's keynote speech at the London Book Fair Digital Minds Conference appears to have been garnering quite a bit of ridicule, as well as attention, for his claim that showrooming is just a "genteel form of shoplifting." And far be it from me to hold back. So here's an equally infantile but just as provocative counter-claim: Publishers, and to a lesser extent bookshops, are in a conspiracy to systematically cheat their customers. How? By repackaging their own legitimate birthright and selling it back to them, at a level of profit dictated only by production costs and how much...
The London Book Fair has just issued a press release detailing its London Book Fair International Excellence Awards, given in association with The Publishers Association. And despite some very worthwhile and well-deserved commemorations, there was plenty of industry-focused industrious talking up of what an industrial industry publishing is in the UK. That's In Da Dust Try, just in case the current government's ears didn't happen to catch the loud soundbites of the chief dignitaries. In fact, Jack Thomas, Director, The London Book Fair, said: "In the last few years, we have seen the rise and rise of international publishing and it...
So the battle over book pricing may have started a bit earlier this spring. Last year it wasn't in full swing until May. This year is starting with April, assuming the Business Insider article yesterday wasn't an April Fool's joke (doubtful). So far the coverage has been moderate with only one article leaving me scratching my head. Publisher's Weekly had this quote: The Business Insider story quotes an Amazon spokesperson saying that the online retailer has offered the same contract to HC that Macmillan, Simon & Schuster, and HBG signed. That line caught the attention of several industry members, who wondered, given...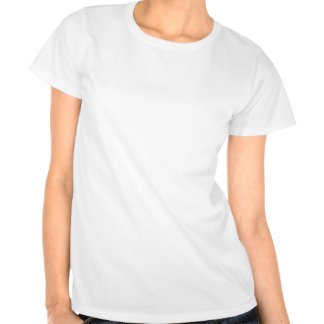 The UK publishing industry appears to be in rude (or at least, moderately insulting) good health, according to figures from the Nielsen conference BookInsights, quoted in Publishing Perspectives and The Bookseller. The Nielsen numbers cited by Steve Bohme, UK Consumer Research Director at Nielsen Book, indicate that unit sales in the UK are pretty steady at 311 million units, with a 4 percent increase in spend per book, leading to an aggregate UK consumer book market of £2.2 billion ($3.26 billion). Bohme also said that ebook aggregate market share now stands at around 30 percent in the UK, although bricks-and-mortar bookstores...
As I've said before, Gen Con's reputation as the largest gaming convention in North America eclipses its status as one of the largest writing conventions in North America, offering guidance on all aspects of writing and publishing. On Monday, March 23, Gen Con's CEO sent a letter (PDF) to Indiana's Governor Mike Pence, warning that a controversial religious freedom bill he was about to sign into law would affect Gen Con's decision whether to stay in Indianapolis past the expiration of its contract in 2020. This morning, Governor Pence signed that bill. I covered the particulars in a post...
Stacey who? Sorry, maybe this is my Brit-ness coming out. But, who? I mean, funky-sounding monicker that could have been built for headlines, but all the same ... who? Well, maybe that's part of the problem. Adweek, and after them, Publishing Talk Daily, apparently thought there was mileage enough in Stacey Dash's latest news to run an item on her book deal with "conservative" publisher Regnery Publishing, for her memoir There Goes My Social Life, about her "coming out" as a conservative. As it happens, the Regnery website doesn't throw up any answer currently to a search for Stacey, or Dash. But...