Internet
The Hugo Puppies affair proceeds apace. As it will for at least the rest of this year, and probably the next as well. Everyone is having their say, and some excellent things have been written about the whole matter lately. I'll get to those in a moment. The Internet Breaks the Hugos Whether you're for the Puppies or against them, there can't be any argument that the Hugo nomination and voting process is badly broken. The interesting thing is that the process hasn't changed appreciably for years or even decades. It didn't just break on its own. No,...
In one of the events and special offers marking Safer Internet Day - February 10th - Google is reaching out to users of its Google Drive cloud storage service to run through an online security checkup, with the carrot of 2GB of free storage added on to the existing storage offer. "While everything stored in Drive is always encrypted in transit and at rest in Google's custom-built data centers, this checkup ensures you're making the most of the 24/7 protection you already get from Google," the announcement states. "As our way of saying thanks for completing the checkup by 17 February 2015,...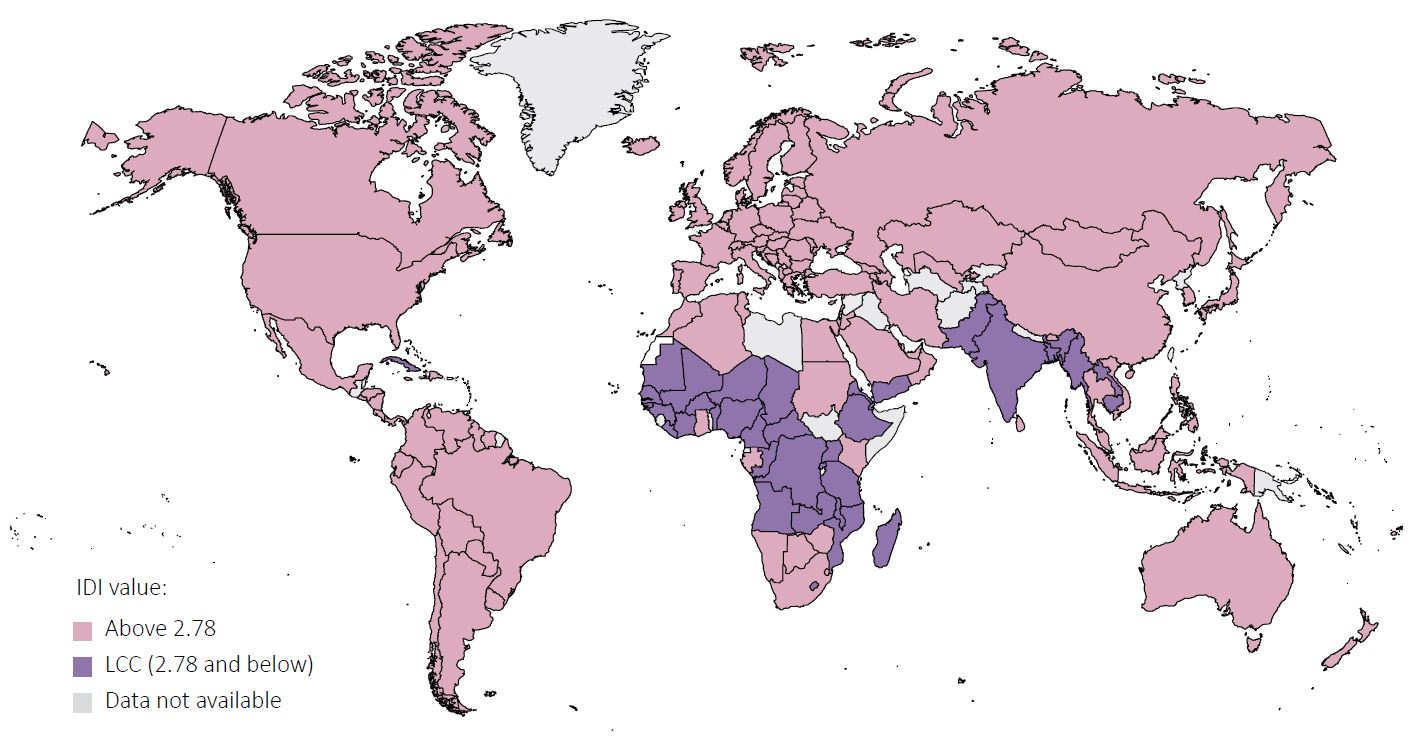 A timely report. the annual Measuring the Information Society Report, from the International Telecommunication Union (ITU), the United Nations agency responsible for information and comms technologies, comes as a fresh reminder of how far the information economy still has to spread. According to the ITU, although "Internet use continues to grow steadily, at 6.6% globally in 2014 (3.3% in developed countries, 8.7% in the developing world)," the global digital divide remains immense. "Of the 4.3 billion people not yet using the Internet, 90% live in developing countries. In the world's 42 Least Connected Countries (LCCs), which are home to 2.5 billion...
Here's a piece of news that will probably gladden the hearts of those who accuse Amazon of being a monopolist: Amazon has just bagged the .book  generic Top Level Domain (gTLD) from the DNS overseer Internet Corporation for Assigned Names and Numbers (ICANN) against competitors like Google and Bowker, following a closed auction, according to a report in The Register, as well as the gTLD .pay, but missing out on .cloud. Domain name purveyor Name.com states that: "It may come as a surprise to learn that .BOOK is one of the most contested of the new TLDs. Companies like Google and...
The U.S. Federal Communications Commission has just passed a new proposal for reallocation of resources in its program for support for internet and telecoms access for schools and libraries. However, the proposal has attracted strong and partisan criticism from both Republican and Democrat quarters, as well as independent institutions, and saw its target funding cut from $5 billion to $2 billion for the period 2016 to 2018. According to the FCC's own introduction, "the schools and libraries universal service support program, commonly known as the E-rate program, helps schools and libraries to obtain affordable telecommunications services, broadband Internet access and internal...
Here's an article from Science Daily that posits that all the claims that the Internet (or, more specifically, Internet advertising) is responsible for newspapers' downfall are false…but then it doesn't propose any alternative reasons to replace it. The article cites a research paper by University of Chicago Booth School of Business Professor Matthew Gentzkow, published in the American Economic Review. Gentzkow looks at the differences in rates and views between on-line and newspaper ads. The perception that the Internet is responsible for newspapers' downfall, Gentzkow posits, is based on the idea that on-line ad revenues are lower than print...
One of the points often made by supporters of the Google Books fair use ruling is that if copying material to build a search index is not legal, then so is the entire underpinning of the web, which relies on being able to make digital copies and index them. Lest you believe nobody would try to make that claim, Ars Technica reports on a European Union Court of Justice ruling which saw an organization of newspapers try to claim that browsing the web amounted to copyright infringement due to the digital copies of material made on people's computers while...
You know, I really want to believe the best of human nature, but then I run across something like this. There's a genre of Internet writing called "creepypasta." It's a subcategory of, and its name derives from, "copypasta," which simply means a block of text that's short and interesting enough that it gets copied and pasted over and over again, thousands of times through the Internet. As you might guess from the name, "creepypasta" is short but interesting horror stories. One particular creepypasta that turned into a meme is the "Slenderman," an Internet-made horror story about a supernaturally...
Daily Show alum John Oliver has turned his keen wit toward net neutrality. In a scathing 13-minute segment of Last Week Tonight, Oliver astutely points out that the cable companies are winning the net neutrality fight by making it so boring that it slips right under the average person's radar. Hence, instead of "net neutrality," the term the activists should really be using is "preventing cable company f**kery." As The Daily Kos notes: Oliver on the Federal Communications Commissions Chairman Tom Wheeler's two-tiered internet: "If we let cable companies offer two speeds of service, they...
If you spend much time on social media, you've seen those stories show up in your friend feed—a satirical piece that someone assumed was true. Sometimes it's easy to catch, if it comes from a known satire site like The Onion or Duffelblog (though Duffelblog may not be as familiar to people who don't have a lot of ex-military social media friends). But if it's an unfamiliar site, the stories can sometimes seem believable enough that you believe them yourself for a bit. (It's especially common around April Fools Day, but thanks to sites like this, it's now...
The UK's Tinder Foundation, "a not-for-profit social enterprise that makes good things happen with digital technology, established in December 2011," recently released a report, "A Leading Digital Nation by 2020: Calculating the cost of delivering online skills for all," that looked at "the investment needed to get everyone in the UK using the internet regularly with Basic Online Skills." And it turns out that the outlay required to upskill the UK's "11 million people still left without the basics needed to use the web in the 21st century" is comparatively minimal: £875 million ($1.45 billion) to be exact. And, as the...
The inimitable Joe Konrath has weighed in on the petition the also inimitable Anne Rice has engaged in, asking Amazon to end the practice of permitting anonymous reviews. Rice aims to stop on-line bullying. Konrath rightfully points out that there are innocent, non-bullying reasons one might want to remain anonymous, such as writing a review of adult content without your child seeing it, or writing a review on a political topic without making yourself a target and so on. These are all arguments I have seen before, and they are arguments I agree with. My 'real name' has a very identifiable...