Events
The British Academy Literature Week 2015, now under way, is offering a program heavily weighted towards fairy tales, ghost stories, fantasies, folk myths, and other deliciously imaginative genres. The British Academy, "the UK's expert body that supports and speaks for the humanities and social sciences – that rich variety of disciplines that study peoples, cultures and societies, past, present and future," and "funds research across the UK and in other parts of the world, in disciplines ranging from archaeology to economics, from psychology to history, and from literature to law," has put together a schedule including "Other Worlds... after dark,"...
The 25th Anniversary World Horror Convention (a.k.a. WHC), also comprising the Bram Stoker Awards® Weekend, has just kicked off in Atlanta, running from May 7th to May 10th at the Atlanta Marriott Marquis Hotel. As part of the celebrations for the 25th anniversary of WHC, "Friday will be declared 'Celebrate World Horror Convention's 25th Anniversary Day' and will feature a retrospective panel on the first 25 years of WHC. After the Mass Signing on Friday, we will hold the World Horror Convention 25th Anniversary Ball – there'll be free entry to Convention members and partners." Sounds like a monster mash. Guests...
For anyone wanting to down a few jars or five to get over the shock of the UK General Election results, or the conviction that they're now living in fantasyland, the British Fantasy Society (BFS) and British Science Fiction Association (BSFA) have organized their third York Pubmeet, for fans and aficionados of fantasy and science fiction. This will take place on Saturday, May 9th, from 5pm onwards, at the Brigantes Bar & Brasserie at 114 Micklegate in York. According to the event details, "our guest authors for the evening, reading from their own work and fielding questions about their careers and...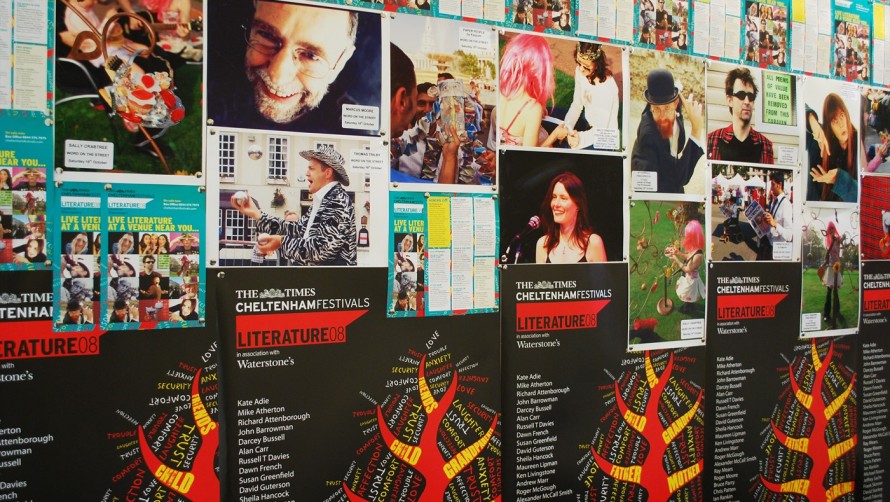 The topic of fair pay for authors and other speakers participating in literary festivals is one that simply doesn't ever seem to go away. I wrote a piece a couple of years ago highlighting how, in the words of Susan Hill, "litfests make a lorra lorra money for those who run them" - and those organizers and managers sometimes seem content to take that money off the table while letting little or none of it go back to the writers whose names crowd their programs. Now Jane Furze, the director of the Cheltenham Festival of Literature, has made a public...
As I've said before, Gen Con's reputation as the largest gaming convention in North America eclipses its status as one of the largest writing conventions in North America, offering guidance on all aspects of writing and publishing. On Monday, March 23, Gen Con's CEO sent a letter (PDF) to Indiana's Governor Mike Pence, warning that a controversial religious freedom bill he was about to sign into law would affect Gen Con's decision whether to stay in Indianapolis past the expiration of its contract in 2020. This morning, Governor Pence signed that bill. I covered the particulars in a post...
The London Book Fair has issued a statement about its first "Creative Industries Day," designed to create partnerships "to open up new rights opportunities for publishers at the fair across film, TV, interactive media, games, comics and graphic novels." The event, scheduled for Thursday April 16th, will involve "a host of visitors, speakers and delegations drawn from the worlds of film, interactive, games and app developers, as well as publishers of comics and graphic novels. These creative industries professionals will share their expertise on how intellectual property can be extended into new areas of the media." Bodies like the Children's Media...
On February 26th, the U.S. celebrates National Tell A Fairy Tale Day, which could displace International Talk Like A Pirate Day as my favorite unofficial holiday. Although its origins appear shrouded in almost complete mystery, National Tell A Fairy Tale Day is widely attested, as the occasion to "snuggle up in your corner chair or sofa with the children sitting near you or maybe all gather around a campfire as it is a day to celebrate by telling your favorite fairy tale or making up one of your own." And fairy tales are anything but outdated. As Marina Warner remarks in her...
The London Book Fair has just issued a release to announce that it "will be holding the first 'virtual conference' for the world of publishing on 18 March 2015. Around The World in 8 Hours will follow the world of publishing across the globe in a day-long series of social media events, culminating with a focus on publishing in the US. These will examine the similarities and differences in the world of book publishing's key markets, covering everything from the Chinese love of serialised fiction to India's mania for contemporary fiction that reworks the country's ancient epics." This event series is...
Burns Night, held on January 25th every year to commemorate the memory of Robert Burns, has succeeded in identifying a single poet with a whole nation more than perhaps any other country on earth. How? Well, they began soon after the poet's death in 1796, informally among hs friends and acquaintances, but then on a more organized basis after the meeting of "nine gentlemen of Ayr," at the poet's birthplace in 1801, when a haggis formed part of the meal in his memory. The first established Burns Club, the Alloway Burns Club, formed as a result of this dinner, and the Greenock...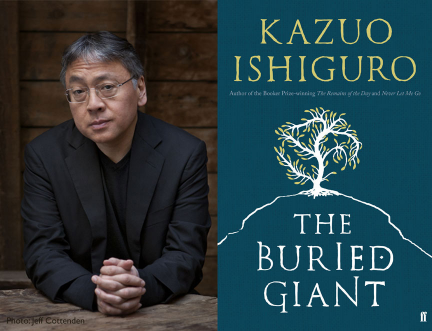 The Edinburgh International Book Festival, which hosts the Scottish capital's key literary event of the year every August, has further expanded its program of all-year outreach events with the announcement of a special spring event starring renowned Anglo-Japanese novelist Kazuo Ishiguro. The event, to be held at Edinburgh's Royal Lyceum Theatre on Thursday March 5th, 2015, presented in association with Ishiguro's Faber & Faber and supported by the recent grant from the People's Postcode Lottery, "will see the celebrated author discuss his highly anticipated stunning new work, The Buried Giant," his first new novel for ten years. "We are thrilled and proud to...
As heralded in Teleread earlier, self-publishing poster child Joe Konrath and Matthew Yglesias, Executive Editor of Vox, appeared against Franklin Foer, former editor of The New Republic, and attorney and author Scott Turow, in the Intelligence Squared debate in New York , last weekend, arguing the motion: "Amazon is the reader's friend." And whatever one thinks of the merits of the arguments on both sides of the fence, the outcome was fairly conclusive: before the debate 41 percent were for the motion, 28 percent against, and 31 percent undecided; afterwards, 42 percent were for, 50 percent were against, and 8 percent undecided....
New York-based debating circle with Intelligence Squared U.S. (IQ2US), bringing you "Oxford-style debates live from New York City," has put up an alert for a soporific and unprovocative little debate to open 2015, on the topic of: "Amazon Is The Reader's Friend." That ought to elicit absolutely no controversy or attention whatsoever ... The IQ2 introduction to the proposition reads: In late 2014, Amazon and the publishing house Hachette settled a months-long dispute over who should set the price for e-books. In Amazon's view, lower prices mean more sales and more readers, and that benefits everyone. But for publishers, the price of an e-book...